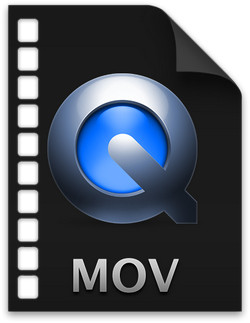 "When transferring a .mov file to an external hard drive the file somehow became damaged. The full file size is still listed but it had no time frame and will not open up in players. Is there anyway that I can repair my .mov video file so that it plays again?"
What is a MOV Video Format?
MOV, developed by Apple Computer, is an MPEG-4 video container and also a common multimedia format using a proprietary compression algorithm. It is mainly used in Apple's QuickTime for saving movies and other video files, compatible with both Macintosh and Windows platforms. Some DVCPRO (HD) files and devices like CCTV and HD cameras that capture the video are also MOV ones.
MOV Video Repair Tool
There are instances, when such file formats fails to open or become inaccessible. It could be due to a software failure, or any interruption while transferring the file. In addition, there are various other reasons like use of poor video editors or improper downloads that can make the MOV or any other video file corrupt. A corrupt or damaged MOV file fails to open in any media player including the QuickTime. For example:
QuickTime error 2048 couldn't open the file
Exported .mov files not recognized by Quicktime
.mov files cannot be loaded
MOV Video Repair for Mac is designed that can scan your corrupt MOV file and repair .mov videos efficiently. It can deal with all types of MOV file issues and reproduce the file with its original clarity. MOV is a flexible multimedia video format most used on Mac. These are quite often vulnerable to damage due to certain events that occur all of a sudden, such as header, format, duration, movement, and other kinds of corruption in the system.
Moreover, having this MOV Video Repair, you will also be able to repair MOV video file on Mac that are generated by devices like HD cameras, digital camcorders and Smartphones.
You can preview repaired MOV videos before saving them in the computer.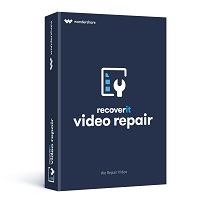 Repairs header corruptions in the MOV video files.
Repairs corruption in the sound section of MOV video files.
Repairs errors in movement of the MOV video.
Repairs MOV video frames corruption.
Repairs errors in MOV video slider movement.
Repairs corrupted data of MOV video files.
MOV Video Repair for Windows 10 / 8.1 / 8 / 7 / Vista / XP.
MOV Video Repair for Mac El Capitan 10.11, 10.10, 10.9, 10.8, 10.7.
How to Repair Corrupted MOV Video File with the MOV Video Repair Tool
You can use the below mentioned steps to repair corrupt or damaged MOV video files using this MOV Video Repair software.
Step 1 Donwload Mac video repair tool on your Macbook and launch it. Click "Add File" to add damaged MOV video files.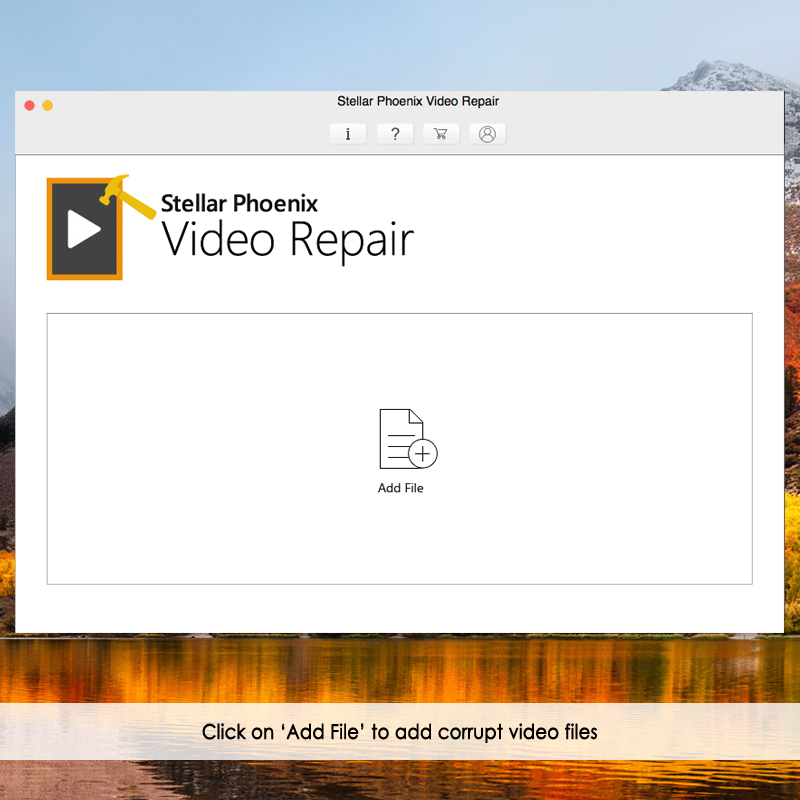 Step 2 Select multiple MOV videos for repairing, and click "Repair" button to start.
Step 3 Steller Video Repair tool start to repairing damaged MOV video files.
Step 4 Selected video repaired successfully, you can preview repaired MOV video file.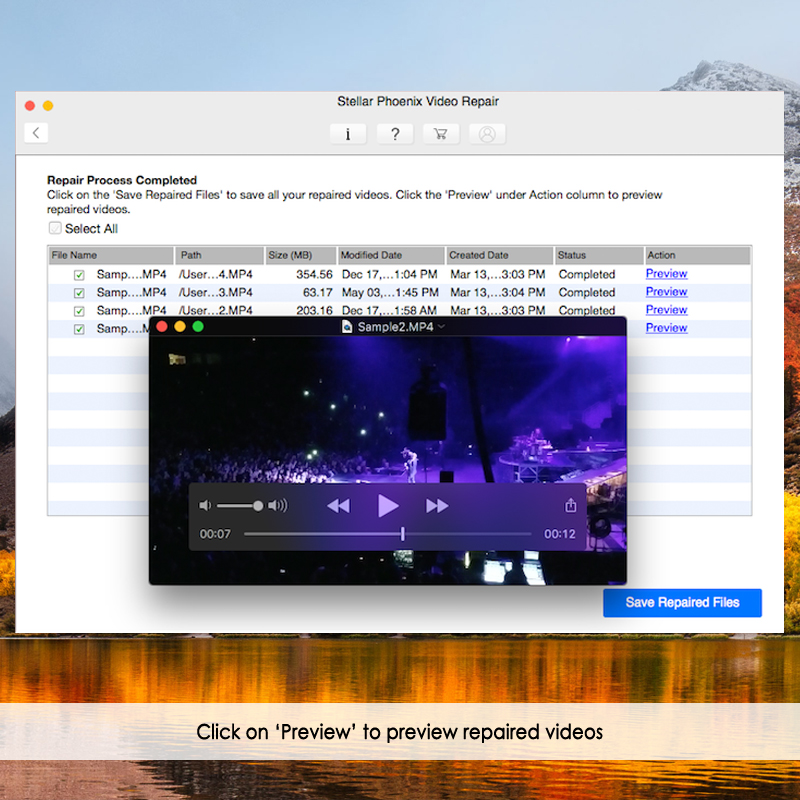 Step 5 Chooes the repaired MOV video files to save a destination.
After the saving process is complete, a confirmation message showing a link to the location of saved MOV Video files is displayed. You can click the View Saved Files button to visit the location.
Simply download and have a try the best MOV Video Repair software.
Repair Your Files
Document Repair

Video Repair

Photo Repair