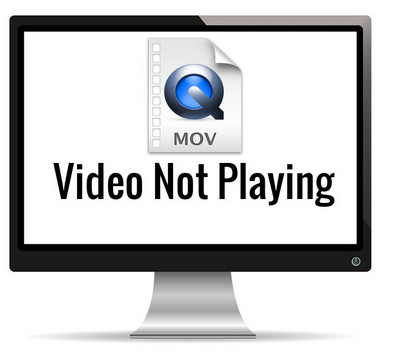 "Quicktime will not play .mov format video. No picture. No sound. Just black. I've got the latest OS X, 10.11 El Capitan, which I'm assuming would give me the latest QuickTime Player. Any suggestion?"
MOV, a MPEG-4 is a video container file format and a common multimedia format using a proprietary compression algorithm. MOV file format was introduced by Apple in 1998. It is used in Apple's QuickTime for saving video files and is compatible with both Mac and Windows platforms. Some DVCPRO (HD) files also belong to MOV format.
This format requires a multimedia container file which possesses one or more tracks, which stores a certain data types like audio, video, or text like subtitles. MOV files use the MPEG-4 codec for compressing the files.
Part 1. Mov file not Playing in Quicktime
Part 2. Fix "Quicktime Mov not Playing"
Part 3. Why Does MOV Video File Get Corrupted?
Part 4. Fix Corrupted Mov with Wondershare Video Repair
Part 5. Free Methods to Repair Corrupted MOV Video Files
Part 1: Mov file not Playing in Quicktime
You may also encounter the same problem above: Quicktime Mov not playing on your Mac or Windows. File could be empty if import or conversion terminated prematurely before data could be copied to a newly created target file. Missing EOF might prevet file from opening. Video data rate less than minimum required to create key frames might display as black screen or video codec might not be supported. Corrupted playback in/out points in file might indicate file is empty in the Inspector even though Finder may indicate data is stored in the container. If your MOV files whatever recorded with digital camera or downloaded from website or received from others encoded with QuickTime incompatible video or audio codec, you will encounter cannot play MOV on QuickTime or QuickTime only play MOV with audio but no video.
---
Part 2: Fix "Quicktime Mov not Playing"
There are just too many possible reasons why Quicktime MOV can not be played, but they can all be handled in the same way: Repair the unplayable mov video file.
Recoverit MOV Video Repair, complete video repair software for both Mac and Windows, rebuilds and fixes corrupt videos including MOV file format supported by QuickTime. The tool resolve issues of frame, sound, header, movement, and duration corruption from various other video formats like MP4, M4V, M4A & F4V. It would be your best choice to fix corrupt Mov which can't be played on QuickTime.
The Video Repair Software repairs damaged videos, corrupt due to compression issues, changes made in the file formats, read/write errors, virus attack, and other reasons.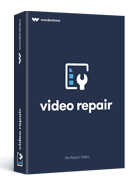 Fix corruptions in the QuickTime mov video files header, sound section or movement.
Fix errors in damaged QuickTime mov video slider movement or frames.
Fix corrupted data of damaged QuickTime mov video files.
Fix "QuickTime not play .mov" on Mac 10.9-10.15 and Windows 10/8.1/8/7/Vista.
Part 3: Why Does MOV Video File Get Corrupted?
Error writing or reading data: When you edit a file, it has to redefine the internal architecture of the file in order to incorporate the changes you have made. Any unexpected eventuality during these operations could cause a failure that make your file to have problems related to poorly structured or missing information.
Damaged or lost information: Currently, the transfer of information is very common, for this we have a wide variety of options through tangible and intangible means such as:
Internet data transfer: Email and Hosting information on servers / Storage clouds
Data transfer by physical means: USB, CDs, DVDs and HDD / SSD
Non-tangible media may lose information due to an Internet connection failure that does not allow the adequate transfer of information to servers and there is a possibility that if your device or computer is infected with a virus or program that is not intended, may intervene during the sending or receiving of information, altering the result and generating errors that damage your files
The physical media can lose and damage the information if they present some physical damage or the intervention of a virus during the writing and reading processes.
When a video file gets corrupted and you try to play it, the player will warn you that the file cannot be played. The player may point to any of the following reasons:
Format not supported by the player
File damaged or incomplete
Unknown format
---
Part 4: Fix Corrupted Mov with Wondershare Video Repair
Add Corrupt MOV Video
Step 1 Donwload Mac video repair tool on your Macbook and launch it.Drag your corrupted files directly or add them from a folder.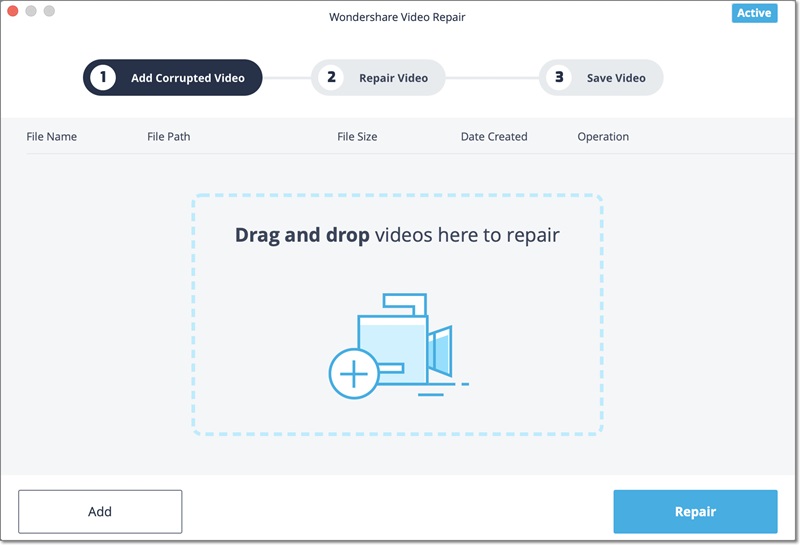 Repair Corrupt MOV Video
Step 2 Select multiple videos for repairing, and click "Repair" button to start repairing damaged video files.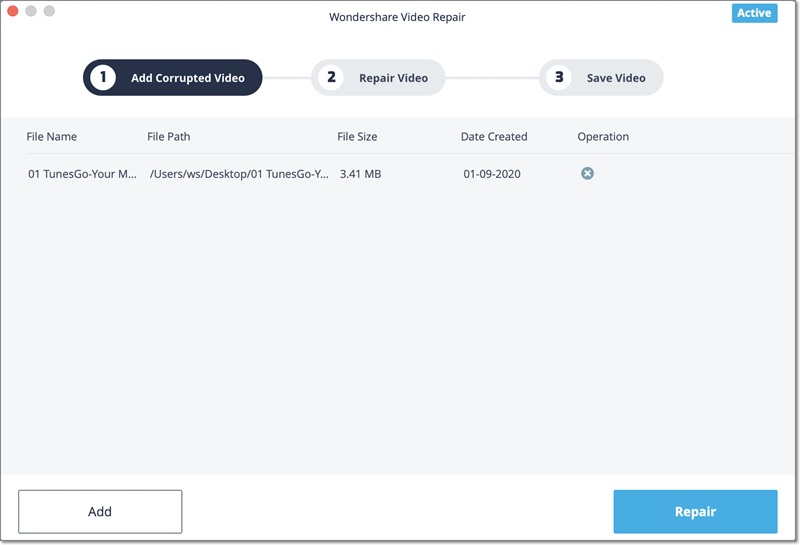 Preview Repaired MOV Video
Step 3 After a little bit while, you can preview the repaired MOV videos to get a vivid repair result.
Try Advance Video Repair
Step 4 The video preview or repair fails? Let's move on to the "Advance Video Repair" mode. Add a sample MOV video from the same device. Recoverit can resort to the sample file to analyze the internal data and repair videos successfully.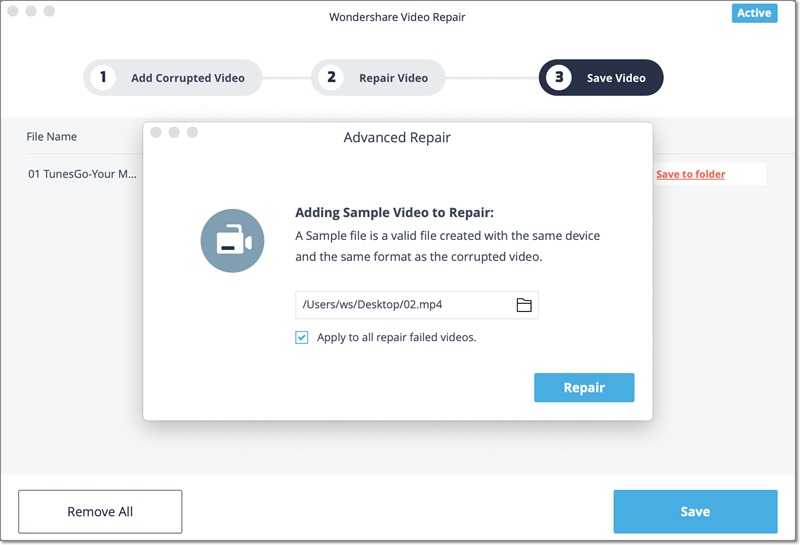 Save Repaired MOV Video
Step 5 Finally, choose the repaired video files and save them in a destination.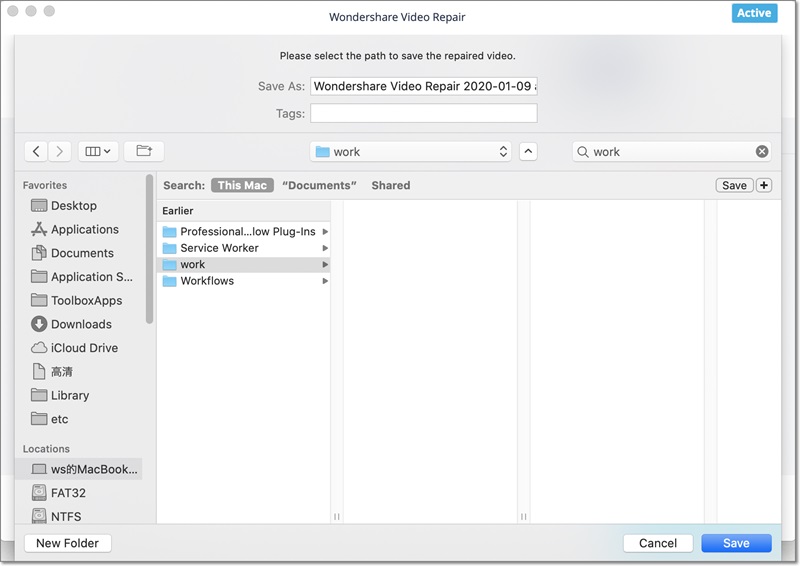 After the saving process is complete, you can find and enjoy the fixed .mov videos on QuickTime. Congratulations! Now simply download and have a try the best Video Repair Tool to help you fix error that quicktime mov not playing.
---
Part 5: Free Methods to Repair Corrupted MOV Video Files
Q:" Is it Possible to Repair Corrupted MOV Video Files Using QuickTime 7 Player?"
QuickTime is a player with advanced tools to correct the compatibility, fluidity and improve the quality of the videos, however, when a video file has been damaged, QuickTime will not be able to repair the damage.
Q: "How can I Repair Damaged MOV File Using VLC"
The VLC player offers the option to automatically repair damaged files with an .AVI extension, considering that in this case we have videos in .Mov format, we will need to use the VLC function to convert the format to .AVI and thus the player can perform the automatic repairs
Step 1

Open VLC and click on Media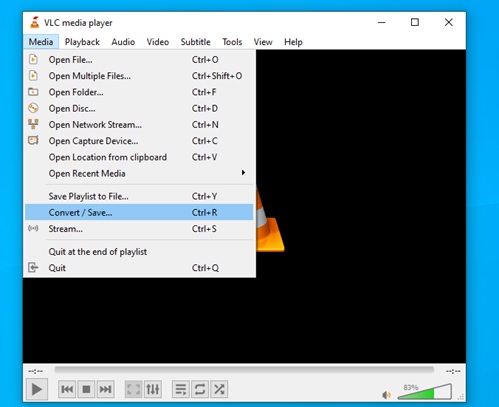 This will open the format conversion tool.
Step 2

Add a corrupted video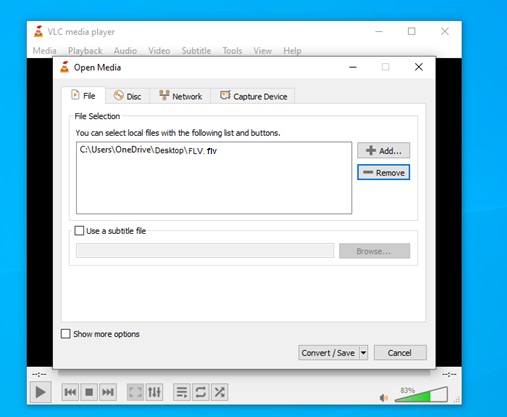 Here you will have the option to add the damaged file that you will convert to .AVI, once added the file click on Convert / Save
Step 3

Choose settings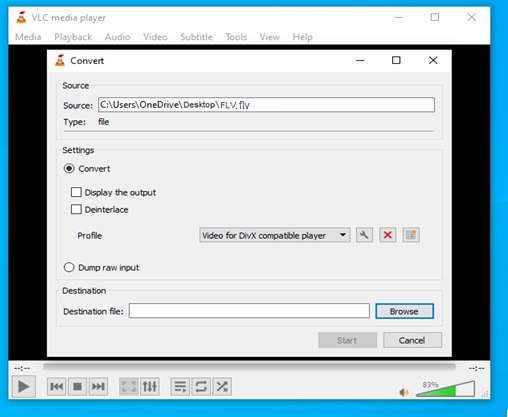 Choose a Codec and set a location for your video and click on "Start"
Step 4

Open VLC and click on "Preferences"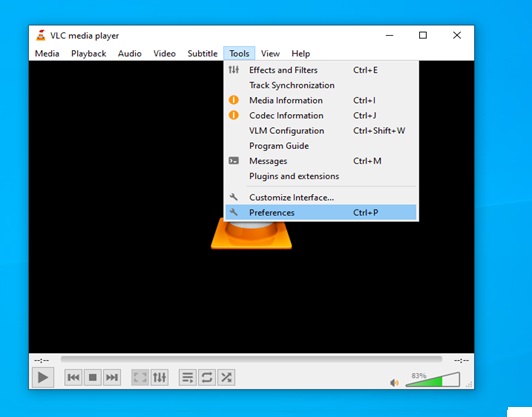 You can find the Preferences option in the drop-down menu of "Tools" or by pressing Ctrl + P
Step 5

Select "Always fix" in the "Damaged or incomplete AVI File" option
This option is located in the Input / Codecs section, once you have selected the Always Fix option, click on "Save"
---
Conclusion
In the past, when a video file was corrupted and you didn't have a backup copy, it was such a complicated problem to solve that many times the most practical solution was to re-record the content again. There are currently several options for repairing damaged videos, however, the vast majority of these options are limited to solving slight damages and therefore, for more complex or urgent situations we will need the support of a professional data recovery software such as Recoverit. This is the most viable option because with this tool we will obtain high quality results with great ease.
---
Solve Media File Problems
Recover & Repair Photos

Recover & Repair Videos

Recover & Repair Audios

Recover & Repair Cameras