"My VLC can't play MKV files, I tried every solution I could find on the forums, Yahoo answer, but it still takes a while to start playing or stutters on playback, should I give up on VLC because of this? " one of the most frequently encountered problems in today's time faced by a lot of users globally.
MKV is also known as Matroska Video file, which is free, open multimedia that differentiate from MP4, AVI, and many other standard extension files. MKV is not the video file that all media players can support to play. The high definition files hold audio, video, image, and subtitle content in a single container even though they have different formats. Many users turn to VLC media player to play these massive files and end up facing problems.
VLC audio delay, playback stuttering, fuzzy image, buggy interface quirks are the most common problems encountered while playing MKV files on the VLC player. With these issues, users are left with one or two options, like using a second-best alternative VLC media player or converting MKV files to a better compatible video format MP4 or MOV. Along with these options, the user ends up getting more hassled in solving the issue. Plenty of repair solutions are available in the market to tackle the problems, but it is essential to opt only for reliable, secure, and user-friendly repair tools.
Part 1. Does VLC play MKV files?
The VLC media player is available and used worldwide for desktop operating systems and even for mobile platforms, like Android, iOS, iPadOS, Tizen, Windows 10 Mobile, and Windows Phone. VLC is a portable, free, and open source cross-platform multimedia player. It is easy to operate and recognize and play most multimedia files as well as DVDs, Audio CDs, VCDs, and various streaming protocols, including MKV files. It allows converting the MKV video to simpler formats like MP4, which is compatible with most modern devices.
---
Part 2. How to fix MKV file not playing in VLC
MKV format is by default supported by VLC. It can easily read and open MKV videos. Even after that, many users face issues whenever MKV videos are played on the VLC media player. The most common errors that usually occur are- unable MKV file, show grey screen or an error pop up dialog while playing MKV file, downloading MKV indefinitely, choppy videos, no sound, or errors on external subtitle and many more. At the same time, there are various step by step solutions provided online to tackle the troubles.
Issue 1. VLC skipping MKV or HD MKV
Go to VLC Menu – From Tools menubar - Select Preferences option.
Select All Radio Button on the bottom left from the dialog window.
Go to the Input/Codecs section – a list will appear.
Select the File Caching(ms) option under the advanced section.
Set it to 1000.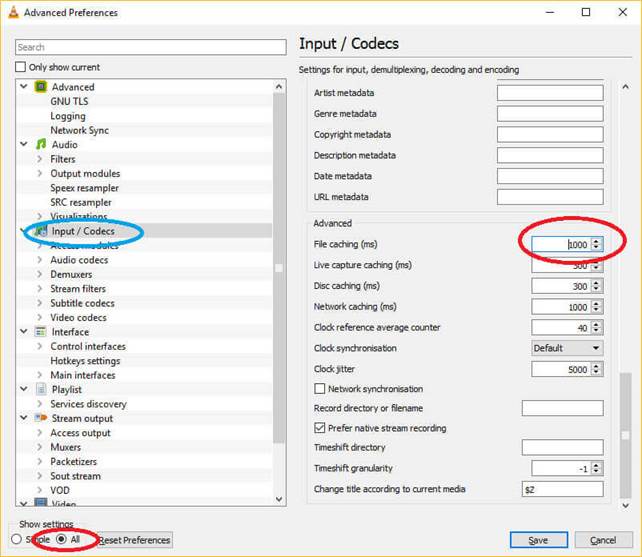 Issue 2. Choppy Video While Playing MKV and HD MKV on VLC
Choppy videos spoil the fun of viewing experience. There can be several reasons behind a rough, jerky, or broken video. Faulty SD cards, technical glitches, audio/video codec issues, outdated media players, the video file is corrupt or damaged, conversion of videos to an unsupportable file format. Due to which the solutions are also different.
Go to VLC Menu – From Tools menubar - Select Preferences option.
Select All Radio Button on the bottom left from the dialog window.
Select Input/Codecs option.
Select the Video Codecs option.
Select FFmpeg option - Disable Hardware Decoding option on the list that appears.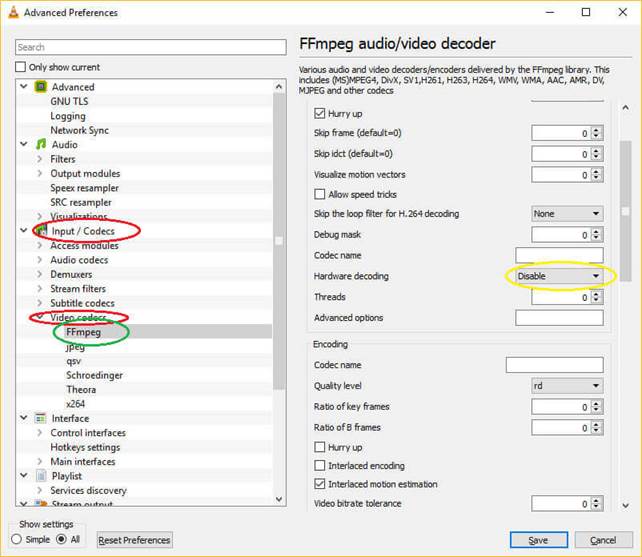 Issue 3. VLC Media Player Has No Sound
Most VLC users get frustrated when the VLC media player produces no audio while playing the videos. Audio issues are quite commonly encountered. Like viewing, aural experience is equally essential for enjoyment. Even after checking all the sound-related panels and speakers on our devices, the problem continues to persist.
Go to VLC Menu – From Tools menubar - Select Preferences option.
Click on the Audio icon.
Select the Enable Audio option.
Go to Output option and Select options from Output Module and HDMI/SPDIF audio passthrough.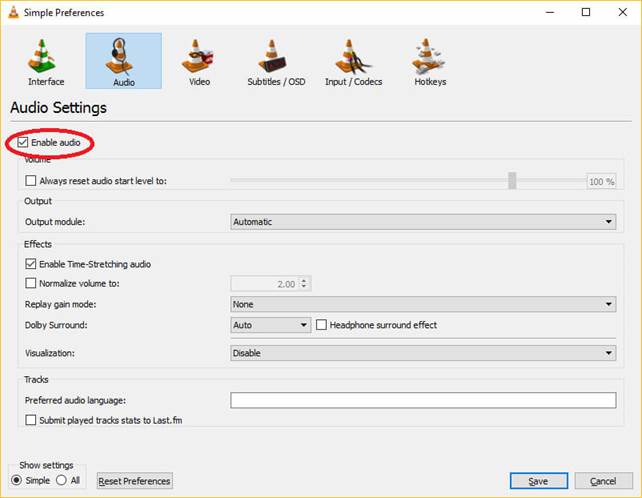 Issue 4. MKV file is corrupted or damaged
In some cases, MKV file may be corrupted or damaged so that VLC fails to play it. But you can try video repair tool to fix it.
Recoverit Video Repair is one of the robust tools of modern times is available in the market. The powerful software guides us on how to recover a corrupt video file instantly with easy steps. The ultimate corrupt video file fixer, repairs videos from different devices, like memory cards, SD cards, computer hard drives, digital cameras, action cameras, etc.
It also helps us to recover videos of different formats. Recoverit Video Repair supports a wide range of video formats, like MOV, M2TS, MP4, MKV, 3GP, MTS, FLV, and AVI. Apart from this, the video repair tool also helps to recover damaged mp4 files caused due to memory card error, file transfer error, interrupted system shutdown, corrupted recovered videos, virus attacks, or any other reason.
Recoverit repair solution tool provides help in various corruption scenarios, like video file header corruption, video file system corruption, corruption on the video slider, corruption on the sound section of the video files.
How to Recover corrupted MKV file
The step by easy step instructions provided to users, allows them to learn how to repair damaged MKV file using the MKV Video Repair tool.
Step 1 Add Damaged MKV Video File
Firstly launch the application on the computer.
Click the Add button or Add video and start repairing the option to add damaged videos.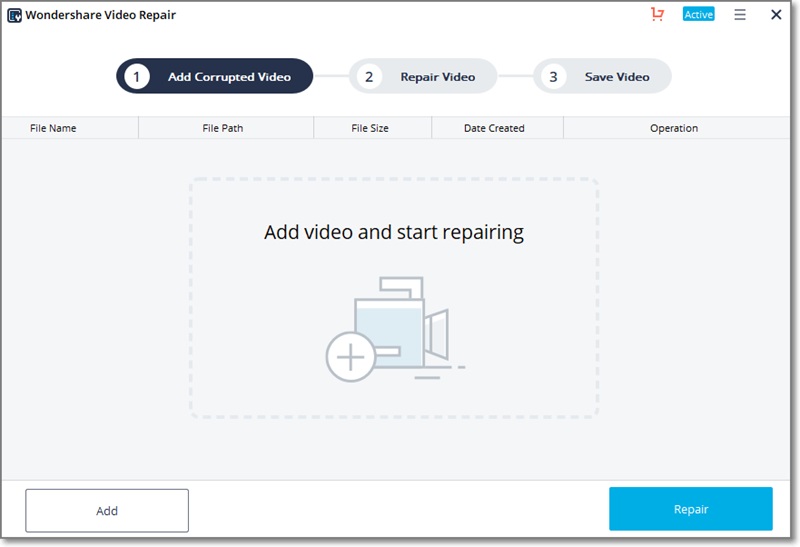 Step 2 Repair Damaged MKV Video File
Select multiple video files for repairing.
Select the Repair button to start the process.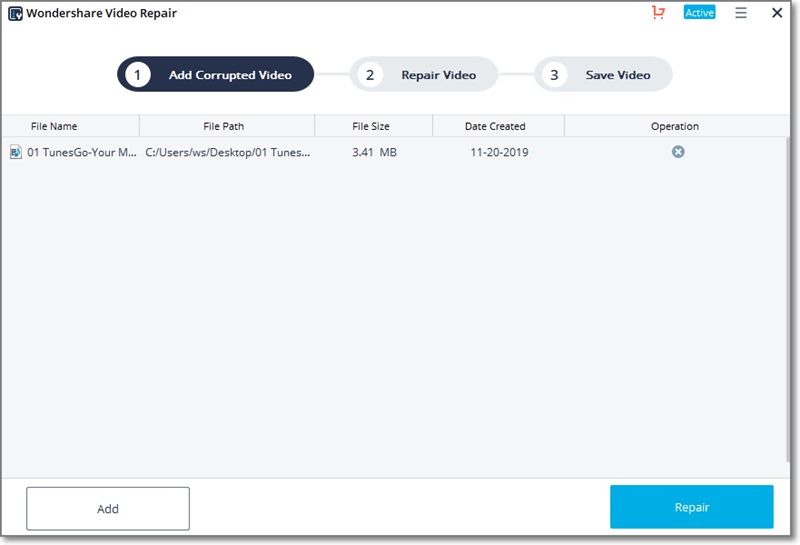 Step 3 Preview and Save Repaired MKV Video File
The repair process will take some time.
Once the process is finished, a pop-up screen will display.
Once selected, MKV video files are repaired.
Click on the preview button to see repaired MKV files.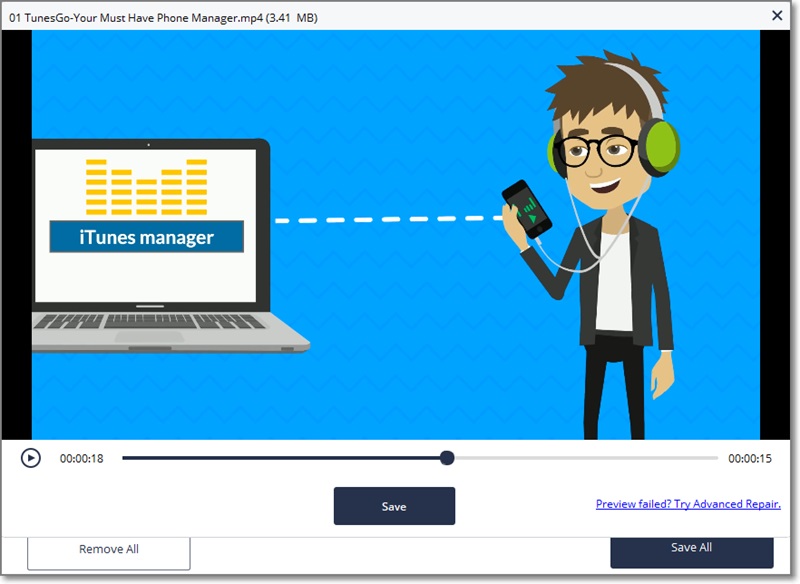 Step 4 Advance Video Repair for several corrupted video
If it fails to repair the video or the recovered video is not satisfied.
Click Advance Repair button to enter Advance video repair mode..
A new window will display and click folder icon to browse and choose a sample file.
Click on the Repair button.
Step 5 Save recovered videos
The repair process is over in some time.
Save the repaired MKV video file at the desired location.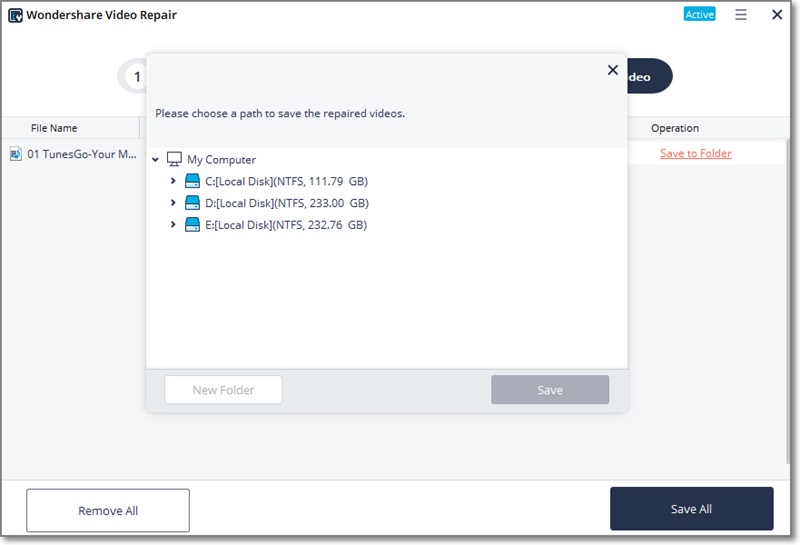 ---
Part 3. Tricks on Playing MKV Files in VLC Smoothly
Tip 1. Convert MKV Files More Compatible Formats Like MP4/MOV to Solve VLC not Playing MKV
If the error screen, choppy videos, no audio, dragging, or any other type of problem persists, then converting the MKV file to DivX, WMV, MPEG-4, and other VLC-supported formats can be tried as other alternatives.
Tip 2. Play MKV Files Sleekly with VLC Alternative
5KPlayer is the called the second-best VLC alternative available globally to meet the user demands. It is embedded with 450+ video codec and 180+ audio codec, the need to install third-party software, plug-ins, or any codec pack like CCCP - the one VLC needs to play MKV are not at all required. There are many features which make VLC alternative a better and superior option compared to VLC on Video playback.
It supports MKV (H.265) fluently without issues.
Allows to play 4K MKV on both Mac and PC.
It contains a media library.
No DVD problem.
Easy to download.
Drag and drop MKV files and enjoy high-quality video viewing without interruptions.
Solve Media File Problems
Recover & Repair Photos

Recover & Repair Videos

Recover & Repair Audios

Recover & Repair Cameras