In the event of the deletion or loss of data from our hard drive, we usually get lucky enough to partially or completely restore it using different kinds of data recovery software applications. But often the recovered data files are not good enough to be accessed the way they are supposed to be accessed. In other words, some of our data files undergo some kind of corruption when we recover them using some data recovery tool. This happens especially in case of MS Office files including all word, excel and power point files. While this appears to be a pretty drastic situation, luckily there are a few ways to repair recovered files and get them back to working properly. Different kinds of IT pros like to use different techniques to recover corrupted files in this regard but in my opinion, the best and most convenient method to repair recovered files is by using a file repair software. Some of the details that might prove to be very helpful in this regard are discussed below for your convenience and understanding.
As mentioned above, newly recovered data files sometimes get corrupted or damaged in a way that keeps them from operating properly. When you try to recover your lost MS Office files, they usually get corrupted in some way most of the times. Since this kind of documents usually contain important data that we cant afford to lose, we can't simply make our peace with losing it. Luckily there are a few different file repair software applications that are designed to repair recovered files and get them back to their original working condition.
There are several different file repair software applications that are easily available over the internet. Wondershare data recovery tool is one of these applications that may be used to repair recovered files on your computer. Unlike the rest of the software applications available in the market, this one is more advanced and offers a higher degree of control over the recovery process. A few details on how you may use this software to repair corrupted files are given in the sections below.
Solution to Repair Corrupted Files with File Repair
In case you are stuck with corrupted data files that you want to repair and recover to reuse properly, you have a number of options. You can either use the conventional techniques of repairing corrupted files or you may think a little outside the box and make use of a good file repair software application like the Stellar Phoenix Word Repair Tool. This computer application is especially designed to help users repair and restore their important data files that have gone through some kind of corruption. Some of the most shining features offered by this product are listed below in order to give you a little idea about what it is capable of.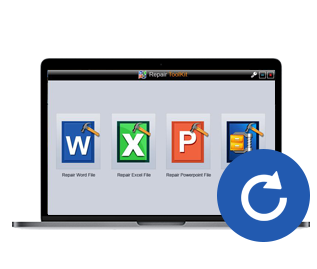 Allows you to repair four different types of files namely, Word, Excel, PowerPoint and Zip.
Extremely easy to use and is designed in such a manner that anyone can use it to repair corrupted files.
Offers a number of excellent search options to find corrupted files in an instant.
Provides an extraordinary preview feature that allows you to see the contents of the file to be repaired.
Capable of recovering the all of the data contained in the corrupted file.
Free download File repair toolkit, this solution to repair Word files with the Word repair option: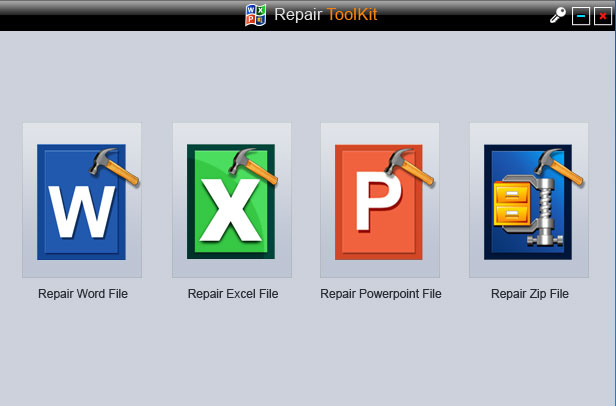 Step 1 With Word repair tool to search corrupt Word files from local drive by clicking "select file" button;
Step 2 All corrupt Word files list in the result section ,select multiple files to repair process;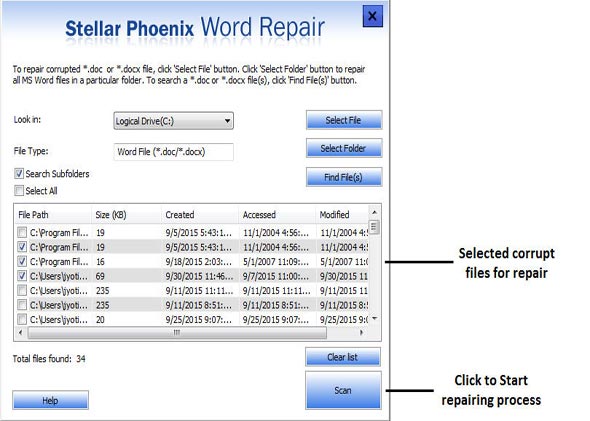 Step 3 You can preview the repaired file after repaired finished.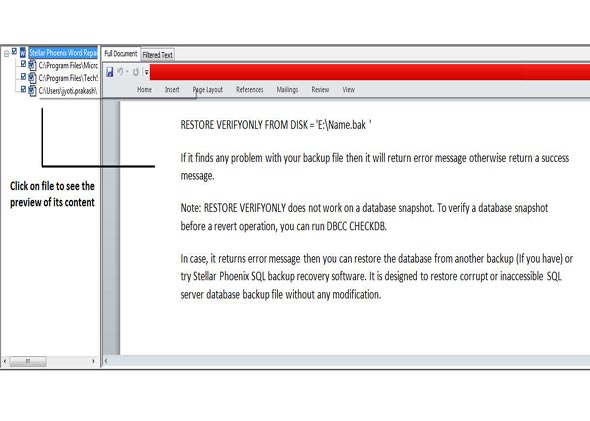 People Also Ask
How do I Fix Recovered Files?

If your files get corrupted after recovery, it could be that the tool you used caused the error. A strong virus infection can also cause this. Hence, you will need a strong file repair tool you can use to fix the error.

Why Recovered Files cannot be Opened?

A file getting corrupted after you have recovered it indicates that there could be a corruption in the file header or in the file itself. Again, the file extension may be incorrect thus leading to the file becoming inaccessible.

How do I Fix a Corrupted RAW File?

Make use of a photo repair software for RAW camera files, a software that is secure and reliable
Use a photo editing app to fix the issue
Use the in-built photo repair tool of your OS
Use plugins to fix this error
Recover & Repair Files
Recover Document Files

Repair Document Files

Recover & Repair More

Clear & Delete File