"I have an MP4 video that I took with a Flip camera. The camera froze up while I was stopping the recorder and now the video appears corrupt. Though can still download it off the camera, it won't play. The video clip is very important and memorable for me. Does anyone know how to repair a corrupted MP4 video file?"
What is a MP4 File?
MP4, also known as MPEG-4 Part 14, is a digital multimedia container format most commonly used to store video and audio, and it allows streaming over the Internet. Both the MP4 and MOV formats make use of the similar kind of MPEG-4 Format so they can both conveniently work in QuickTime Environment. But MP4 is more popular and used as compared to the MOV because it can be operated through various types of platforms in addition to MACs. These other formats include Linux, Windows and many other mobile devices. Most of the video related applications support MP4 video files.
How to Repair Corrupted MP4 Video File
Perhaps you have the same problem with the above. MP4 provides high-quality and highly compressed digital video, but we usually experienced the corruption of our favorite or important MP4 videos. Actually, this often happens if the MP4 file gets corrupted. You will find that its audio & video are not synchronized or sometimes you are able to hear the audio but the video is not visible. That's why the MP4 Video Repair Tool is here for you.
Thanks to the advanced MP4 Video Repair tool, helping you repair corrupted or damaged MP4 video files in any common causes that lead to corruption: changes in format, file header corruption, improper system shutdown, file read and write errors, virus attacks, improper download and compression issues.
MP4 Video Repair Tool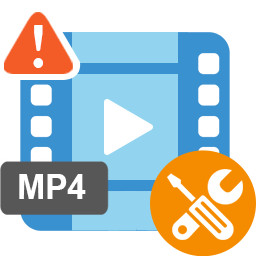 Repairs header corruptions in the MP4 video files.
Repairs corruption in the sound section of MP4 video files.
Repairs errors in movement of the MP4 video.
Repairs MP4 video frames corruption.
Repairs errors in MP4 video slider movement.
Repairs corrupted data of MP4 video files.
MP4 Video Repair Tool for Windows 10 / 8.1 / 8 / 7 / Vista / XP.
MP4 Video Repair Tool for Mac El Capitan 10.11, 10.10, 10.9, 10.8, 10.7.
Step 1 Add MP4 Video Files to the Video Repair Tool. Click "Add File" to add the required MP4 Video files in the list.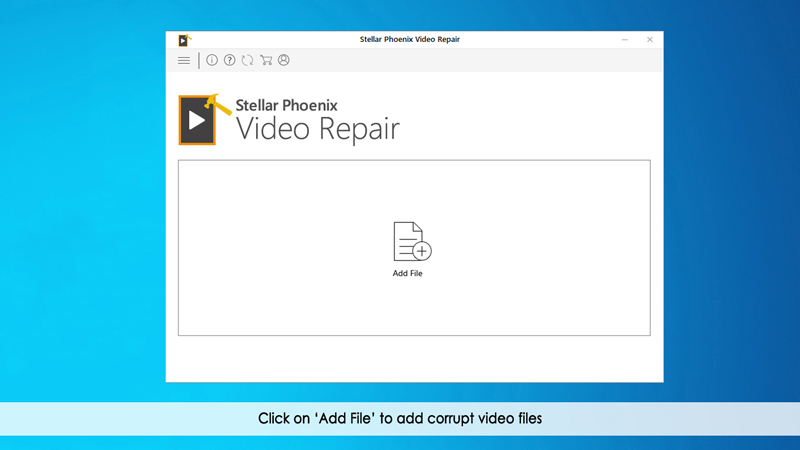 Step 2 Select the damaged video files from the list and click the Repair button to start MP4 video repairing process.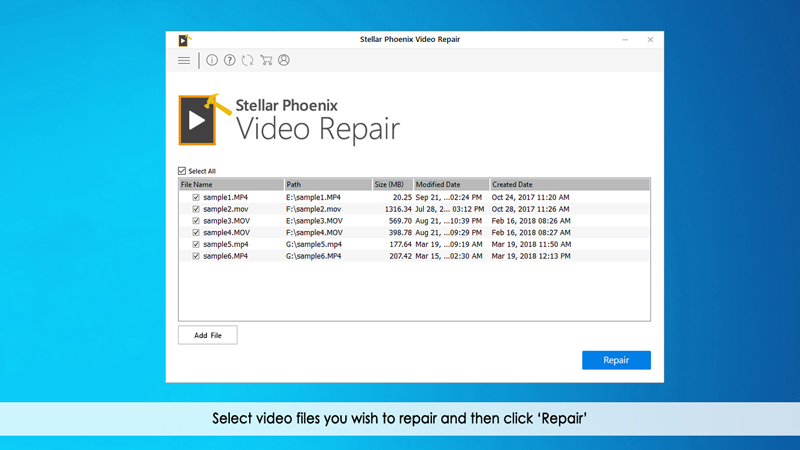 Step 3 Video repair too will start repairing damaged video files in process.
Step 4 After repair process completed, you can also Preview the repaired MP4 video files.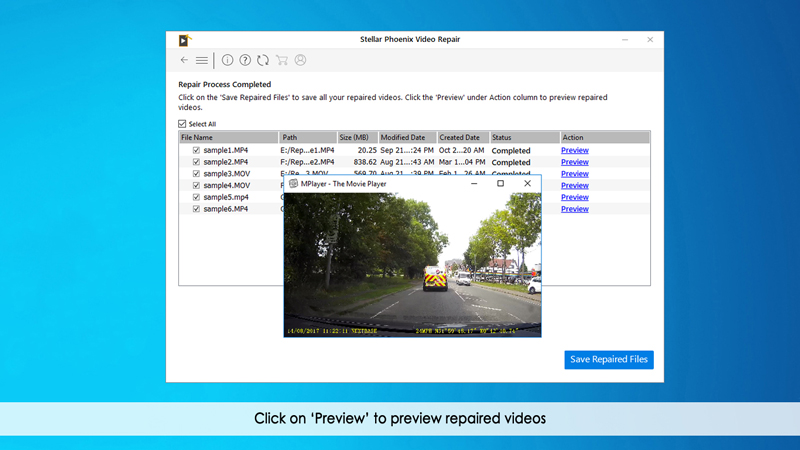 Step 5 Click Save button to save the repaired MP4 video files on appropriate destination.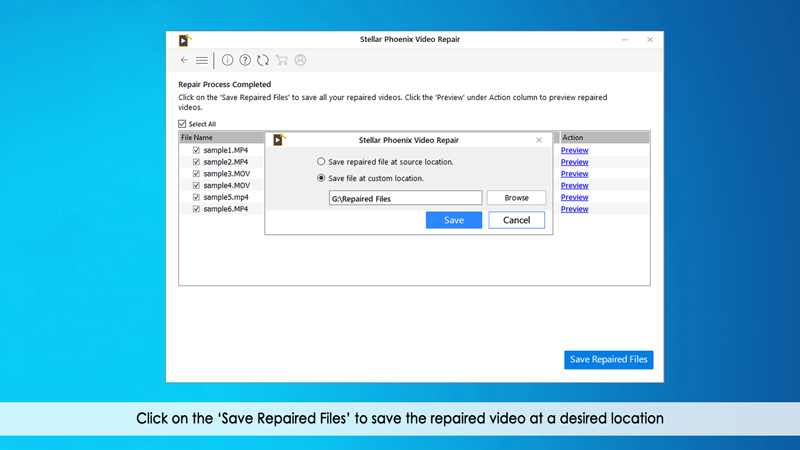 Repair Your Files
Document Repair

Video Repair

Photo Repair