Video Repair: How to Repair Damaged MP4 File
Q: "How to repair damaged MP4 files on PC or Mac? Is there any MP4 video repair software?"
MP4 videos are good to watch. Isn't it? But what will be the scenario when your MP4 files got corrupted? Certainly, it is not good news for you. It may contain some of your sweet memories.
So, what does it mean? You lose your videos forever?
No, certainly not. We will not let this happen.
That's why we brought some of the trusted and tested techniques on how to repair damaged MP4 files. These techniques are easy to use and are effective. Just follow some simple steps and recover your not playing MP4 videos easily and rapidly.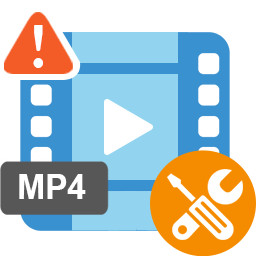 Part 1. What Are the Causes and Symptoms of a Corrupted MP4 Video File
MP4 is a digital media container that is used to store audio, videos, graphics, and subtitles, and still images.
However, when trying to play a video file, do you ever get the warnings: "the file cannot be opened", "an error occurred while loading the file" or "the file does not contain information"? If YES, it is probably that your video file has been damaged, even though the file indicates that it contains the correct weight.
Video corruption is a common problem too, that occurs due to the loss or improper structuring of information in a file. An MP4 file may be damaged due to any of the following reasons.
Interruption during information transfer.
If you downloaded the file and lost internet connection during the process, the download may have omitted some data during the transfer.
During the recording of the video, if you ejected the storage unit or the camera turned off inappropriately, the information writing process may not have finished properly.
If your storage unit is damaged, it may have trouble writing or reading information.
If your computer or storage medium is infected with a virus, it can alter the information in the file and make it unusable.
If you are editing the content of the video or converting its format, and the writing process was interrupted for some reason, it is likely that the file is incomplete and therefore illegible.
Have you ever come across the problems mentioned below with MP4 files?
Unable to play MP4.
MP4 files fail to respond.
Recording a video file when the device is indicating a low battery. (Steps on repairing unplayable recorded videos.)
The memory card is formatted accidentally.
MP4 files get infected by a virus.
The file stops suddenly while you're playing the video.
If your answer is "YES", you are unable to play your damaged MP4 files. In order to recover damaged or corrupted MP4 files, you need MP4 repair software which will help you restore all the corrupted files easily.
---
Part 2. How to Repair Damaged MP4 File in 2 Methods
MP4 provides high-quality and highly compressed digital video, but we usually experienced the corruption of our favorite or important MP4 videos. Actually, this often happens if the MP4 file gets damaged.
Solution 1. Use Professional MP4 Repair Tool
That's why the MP4 video fixer - Wondershare Video Repair is here for you.
It is the best application for repairing MP4, MOV, 3GP, and many more files. The MP4 video repair tool could help you repair damaged mp4 files in any common causes: changes in format, file header corruption, improper system shutdown, file read and write errors, virus attacks, improper download, and compression issues.
Step 1 Add Damaged MP4 Video Files
Add the damaged MP4 video files that stop playing from your hard drive folder.
Step 2 Repair the Corrupted MP4 Videos
Select the damaged MP4 video files from the list and click on the "Repair" button. Wondershare Video Repair will start a quick repairing process.
Step 3 Preview Repaired MP4 Video Files
After a little while, you can preview the MP4 videos to check whether they are well-repaired or not.
Step 4 Add a Sample MP4 Video
If the MP4 video is still corrupted, it means the file gets serious damage. Please go to the "Advance Video Repair" mode, where you should add a sample MP4 video. The sample should come from the same device and in the MP4 video format.
Finally, let's save the repaired damaged MP4 Files to PC or to a preferred destination. Throughout the process, you just need to do a few clicks and wait for a few minutes, and the MP4 video repair software will do the job automatically. Simple and easy, right? Free download it for a trial now.
Video Tutorial on Broken MP4 Video Files Repair
---
Solution 2. Fix a Corrupted MP4 File with VLC Media Player
Q: "How do I fix a corrupted ".mp4" video file?"
There are several programs that can repair an mp4 file, however, another easy way to repair an mp4 video is with VLC. The VLC player has the possibility of converting a video to optimize playback compatibility, during this process, the player reorganizes the information in the file and encodes it again, so this process is often used to repair a damaged video.
Here, you can get to know how to perform the repair process by converting the video step by step.
Step 1 You need to open the conversion tool from one video format to the ".avi" video format. Just open your VLC player and click "Media".
Step 2 Choose the "Convert/Save" option to upload your damaged MP4 video file, which you will convert to the ".avi" format.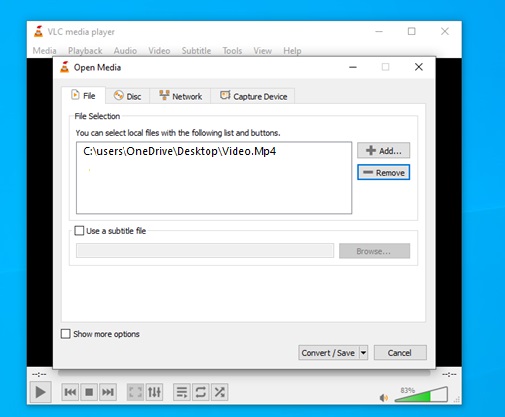 Step 3 Change your settings or make the selection in the video Codec and the destination where your converted files will go to.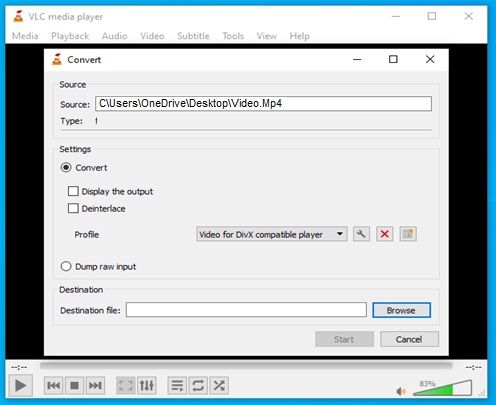 Step 4 After clicking "Start", the VLC player converts the ".mp4" video to the AVI file. Press "Ctrl+P" shortcuts on your keyboard. You can find the Preferences option.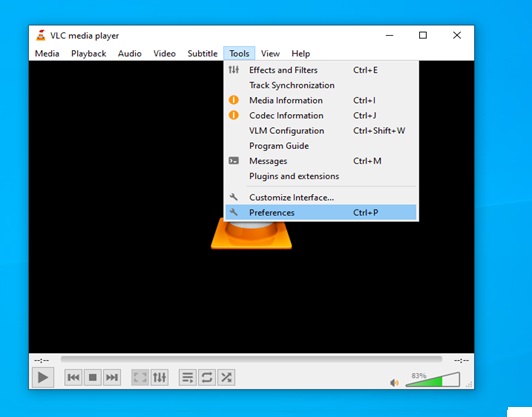 Step 5 Finally, select "Always fix" to repair your damaged video immediately, located beside the "Damaged or incomplete AVI File" area under the "Input/Codecs" tab. Then, just save it.
VLC has versatile features to help you play or repair a video file. But you should also follow some tips, as the VLC crash is also a common issue for many media player users.
---
Part 3. Extensive Methods of Playing MP4 Videos Without Damage
When you are going to play your MP4 files, it is advised to use a genuine media player. A media player that comes with a lot of codecs is good to go with. In most cases, simple issues of invalid codecs, file extensions, missing DRM decryption key, the old version of drivers, etc prevents the video from playing.
You are advised to keep your software updated to seamlessly enjoy MP4 videos. In case your media player doesn't support the file format, you can use a trusted video converter. Wondershare Uniconvertor can easily convert videos without any damage.
What's an MP4 video file?
MP4 format is one of the most widely used formats for downloading and streaming videos. Almost all video players support this format. MP4 videos are quality videos that occupy a lesser size. It is due to their ability to use compressed data.
Actually, it is a MPEG-4 (Motion Picture Experts Group - 4) video file format. It is created under ISO/IEC 14496-12:2001 standard and is an international standard for visual-audio coding.
MP4 is a digital multimedia container format. It can store audio, video, and subtitle data. You need a splitter, codecs and playback software to play MP4 videos.
What program opens MP4 files?
When it comes to opening MP4 files you just need to double click the file. Your system will automatically play the video with default software.
Like if you are using Windows, then the MP4 file will be played with the Windows Media player. In the case of Mac, QuickTime players will play files and for Ubuntu, Gnome Videos.
You can also play MP4 files with various third-party software. VLC Media Player is one of the common software for the same. It is due to its ability to play all video formats.
How to Play an MP4 Video in Windows
Windows provides you with a lot of options to play MP4 videos. You can use the default media player or a third-party media player to play videos. The thing is, sometimes Windows media players cannot play the file. In this case, you can use third-party software.
Step 1: Open a "File Explorer" from your Windows PC and then open the folder where your MP4 videos are stored.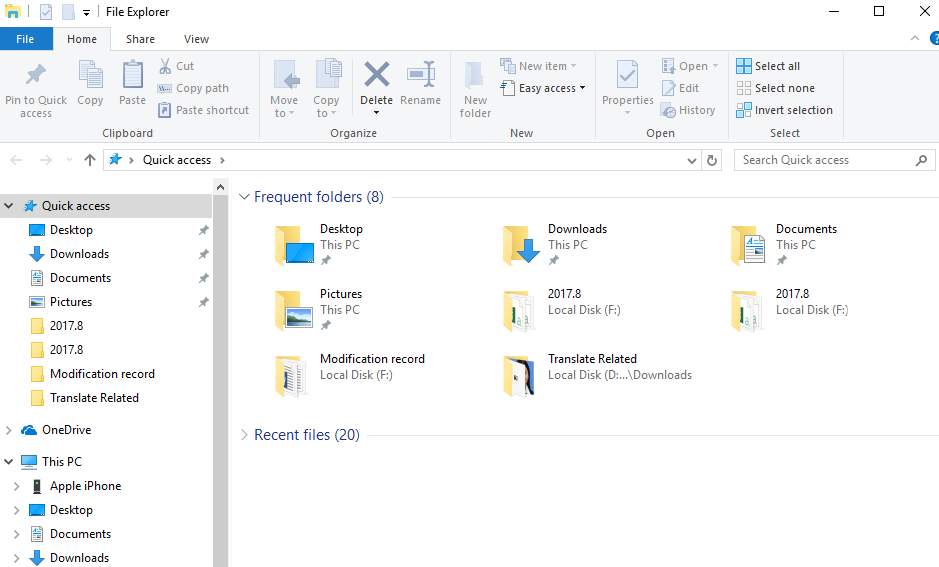 Step 2: Now right-click the MP4 file that you want to play. Select "Open with" and select "Windows Media Player". Your MP4 video will start playing.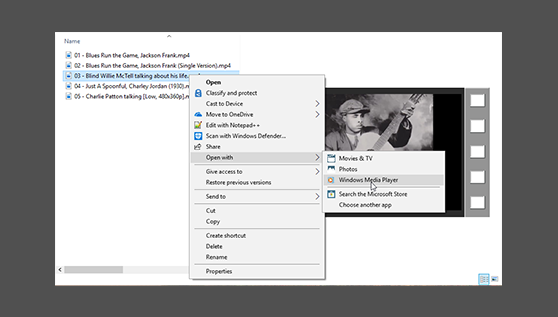 How to Open and Play MP4 Files on Mac?
Opening and playing an MP4 file on Mac is easy. You can play MP4 files by choosing the default media player or any other installed media player. What you need to do is,
Step 1: Go to finder and search for the MP4 video that you want to play.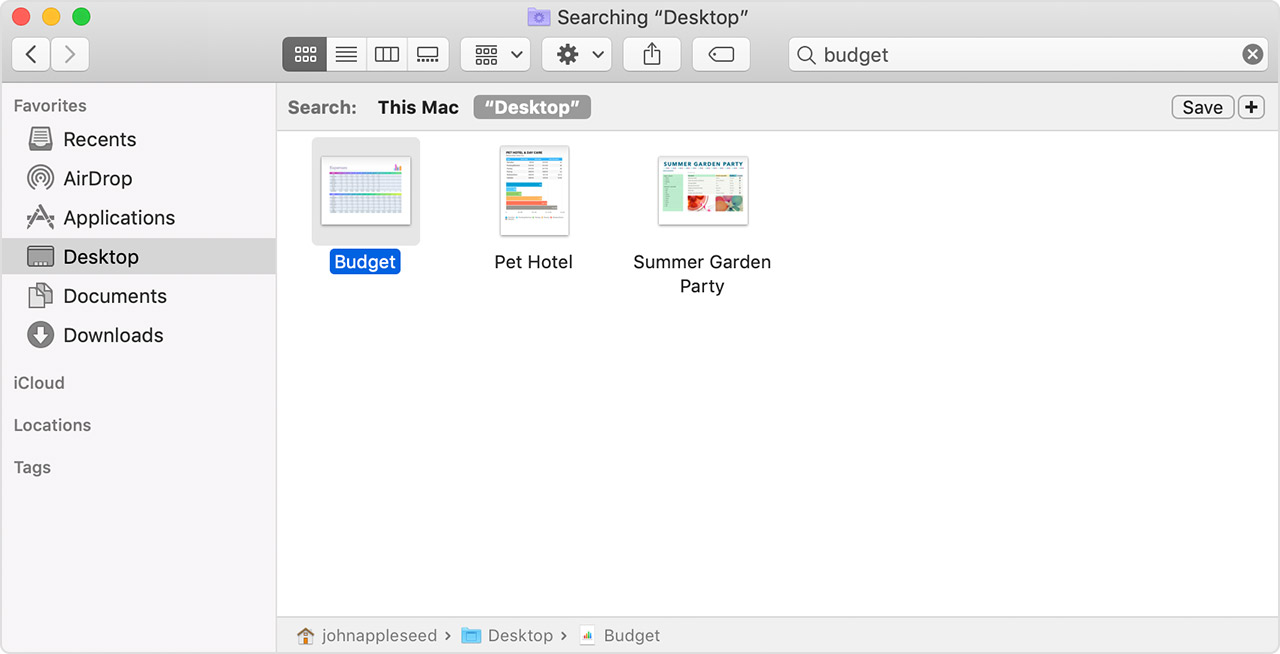 Step 2: Once selected, click on it. A pop-up menu will appear. Select "Open with". This will provide you with all options for installed media players. Choose the "QuickTime Player".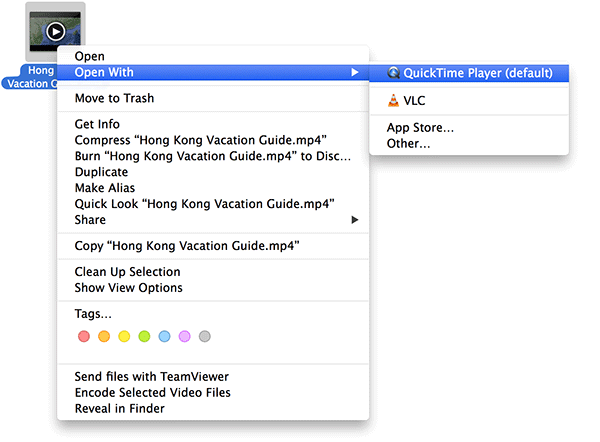 On clicking "QuickTime Player" the video will start playing within seconds.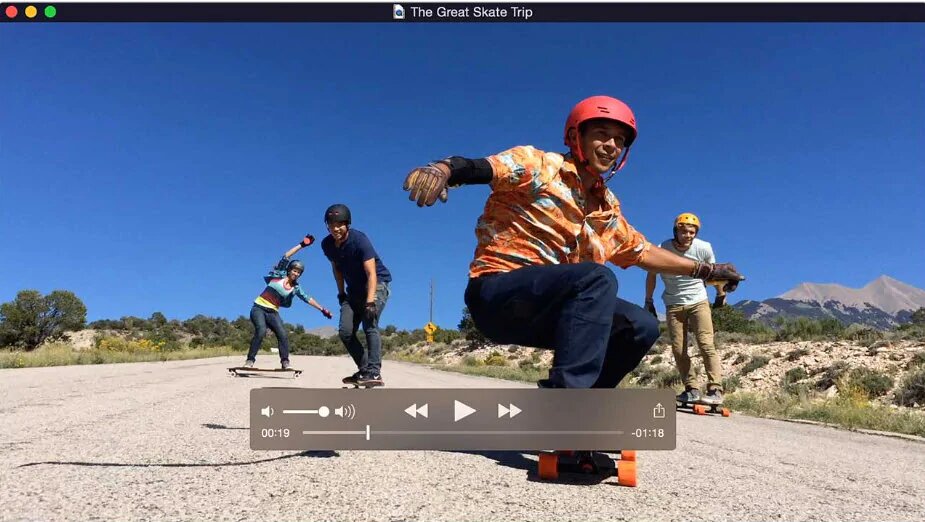 How to Play MP4 Videos on Ubuntu
Playing MP4 videos in Ubuntu is a bit difficult from Windows and Mac. Due to security reasons, it provides you less flexibility in using third-party software. Still, you can play MP4 files easily by just following some steps
Step 1: Go to "Applications" of Ubuntu mate and select "System Tools". Now click on "Caja".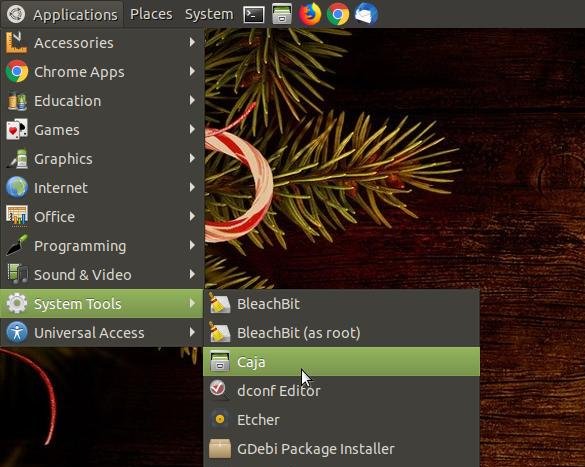 Step 2: Now select "Videos" from the window that appears. It will be present in the left panel.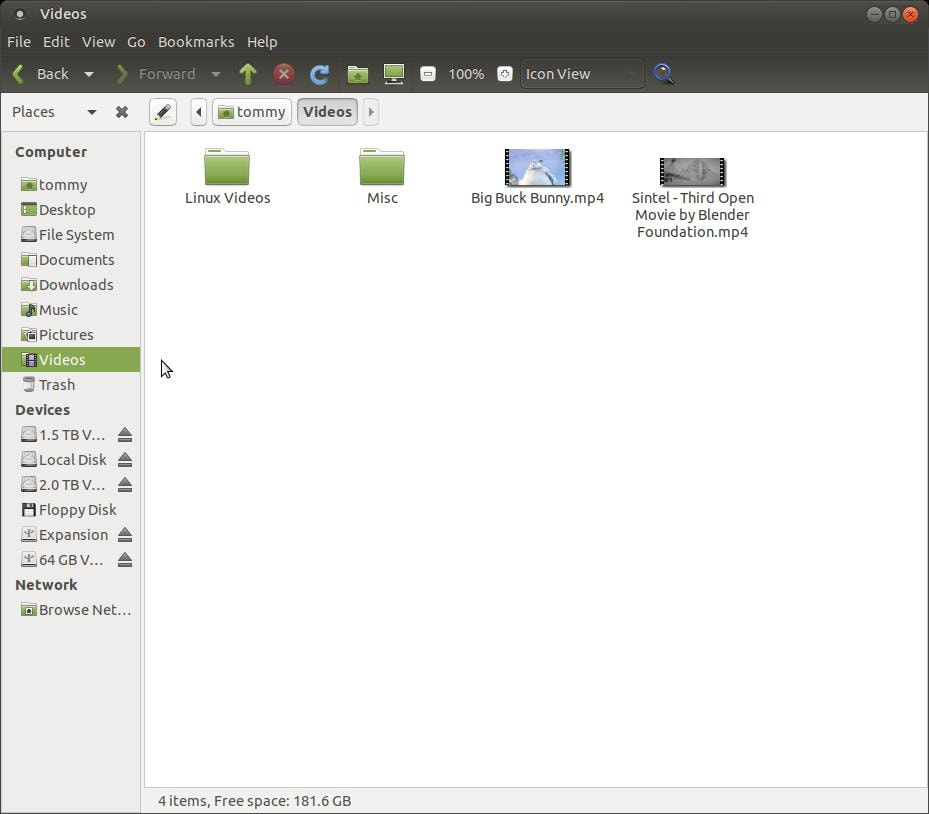 Step 3: Now double-click on the video that you want to play. The video will start playing.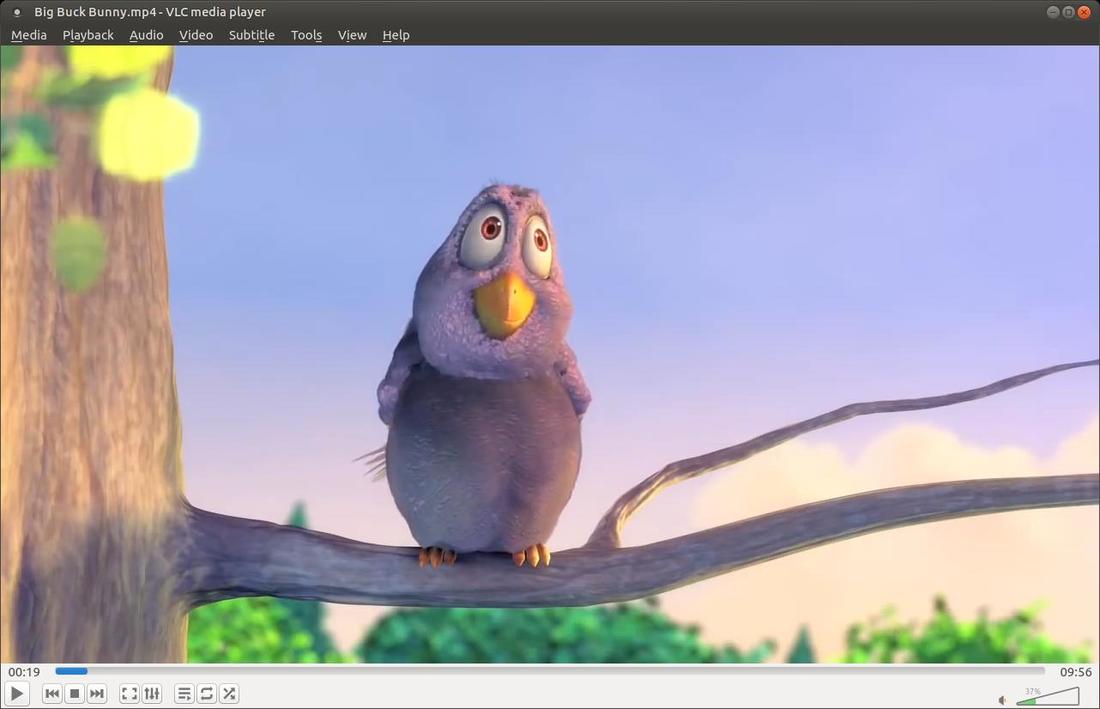 MP4 video files are popular for their provided quality in lesser file size. This is the reason why most of the audience prefer MP4 videos over other formats. But when these videos got corrupted, many become frustrated. This reason is insufficient knowledge. This knowledge gap is bridged for you in this resolute dossier.
---
Part 4. Tips That Helps You Protect MP4 Videos from Corruption
In today's world where videos are rampant and easy to create, you may have come across an MP4 format file. Do you know what MP4 format is? MP4 format is an abbreviation of MPEG-4 Part 14 where MPEG stands for Motion Pictures Expert Group.
MP4 is based on Apple QuickTime file format commonly known as MOV although it has enhanced with MPEG features. This format was first released in 2001 and has become a widely used video format.
Furthermore, it is file size low and also has high video quality output. Due to its low bandwidth, it provides a wide range of supports.
Support the advancement of context and texts such as 3D graphics
Support Mac and Windows operating systems.
Support QuickTime Player, Windows Media, VLC, KM player, Mplayer Real player, and others.
Support storage devices like USB drives, iPhones, iPods, iPads, Android phones, external hard drives, and memory cards.
Work on play stations and DVD media players.
Although repairing a damaged file is not difficult, it is always better to take precautionary measures and thus prevent your files from being damaged. For this, you can take into account the following recommendations.
Make backups of your videos on a storage media in good condition.
Make sure you have a stable internet connection before downloading or uploading a video file.
Use only reliable video editing and conversion programs.
Keep your operating system and antivirus updated.
Do not interrupt the import or export information processes.
Make sure your camera has a battery that's in good condition and sufficiently charged.
Final Thoughts
MP4 files can be damaged for many reasons and therefore it is important to know how to prevent them from being damaged. The reality is that it is hard to ensure they won't be corrupted all the time. When it happens, just follow the 2 methods mentioned above for MP4 file repair.
The VLC video player is a very practical tool to repair damaged video files. But if the video files are badly damaged, you have to turn to a more professional and reliable video repair tool. Like Wondershare Video Repair.
With it, you can fix MP4 files damaged regardless of the magnitude of the damage preserving its original quality. In addition, Wondershare has an easy-to-use interface so it will only take a couple of minutes to repair your videos. Just have a free trial right away!
Solve Media File Problems
Recover & Repair Photos

Recover & Repair Videos

Recover & Repair Audio

Recover & Repair Cameras