Overview of GoPro Video
GoPro is a camera that is used for the purpose of video making. It is an incredibly lightweight camera that is capable of shooting high-quality footage from multiple angles using a mounted stick. GoPro is commonly used for sports photography and videography. The videos shot by this amazing gadget are in the MP4 video format. The software that is recommended for playing GoPro MP4 videos is the GoPro Studio. It is the preferred video editing software for the GoPro MP4 videos. However, other video editing software programs that support MP4 video format like VLC Media Player can also be used for playing and editing GoPro MP4 videos.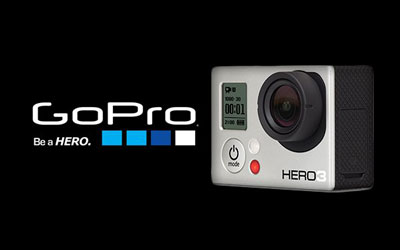 Causes for Video Files corruption are
GoPro videos are shot in high definition. They are quite memorable and thus, people want to keep them protected from harm. However, like all other types of video files, GoPro MP4 videos are vulnerable to corruption and damage. They can easily get corrupted if they are not handled in a proper manner. The following are some of the reasons that can cause a GoPro video to get damaged.
Malicious Spyware: If your PC or Mac is infected with spyware then there is a strong chance that it is going to corrupt the GoPro MP4 video files present on your system. They are malicious software that can damage MP4 videos beyond repair.
Unexpected Break During Transfer of Video from Camera to PC: Any break during the transfer of GoPro MP4 video from the camera to the PC can cause damage to the video file. This break can occur either because of a power failure or if the camera is disconnected from the PC before the video file is completely transferred.
Memory Card Failure: Using a faulty or damaged memory card for recording GoPro MP4 videos would certainly result in corruption of these files.
Improper Removal of Memory Card from Camera:Improper handling of the memory card containing the GoPro MP4 videos is another major cause of corruption of these videos. Ejecting the memory card from the camera forcefully can damage the GoPro MP4 videos that have been recorded on it.
Part 1: The Best GoPro MP4 Video Repair Tool
If your GoPro videos have been corrupted then you will have to find a way to repair GoPro video. The best means of repairing GoPro videos is to make use of a GoPro MP4 video repair tool. There are a number of such tools available in the market that claim to fix corrupted GoPro video. However, most of them are incapable of completing this task. The only tool that can effectively repair MP4 video is the Stellar Phoenix Video Repair. It can fix corrupted GoPro videos in a safe manner as well, making sure that the video is restored to its original quality.
Repairs GoPro MP4 Video corruption issues by rebuilding header, frame, movement, duration and sound damages.
Repairs video files on Windows like WMV, ASF, MOV, MP4, M4V, 3G2, 3GP and F4V files
Repairs video files on Mac like MP4, MOV, M4V, M4A and F4V
Repairs videos stored on hard drives, memory cards, and other storage media
Provides preview of the repaired video files of supported file formats.
Fixes various corruptions of the file on OS X and Windows OS systems.
Part 2: How to Repair GoPro MP4 Video File
Here is a step-by-step tutorial that has been set up to educate you on how to repair GoPro video files using the Stellar Phoenix Video Repair.
Step 1 Donwload and launch GoPro MP4 video repair tool on your computer, click "All File" button to add corrupted GoPro MP4 video files.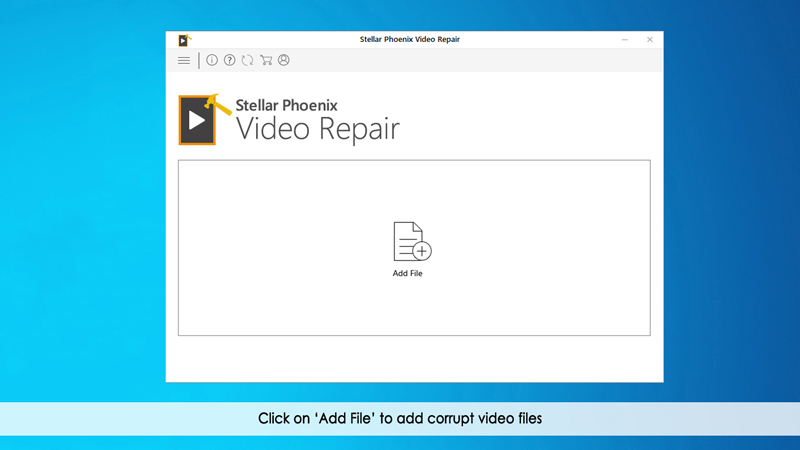 Step 2 Select corrupted GoPro MP4 videos from list and click "Repair" button to process.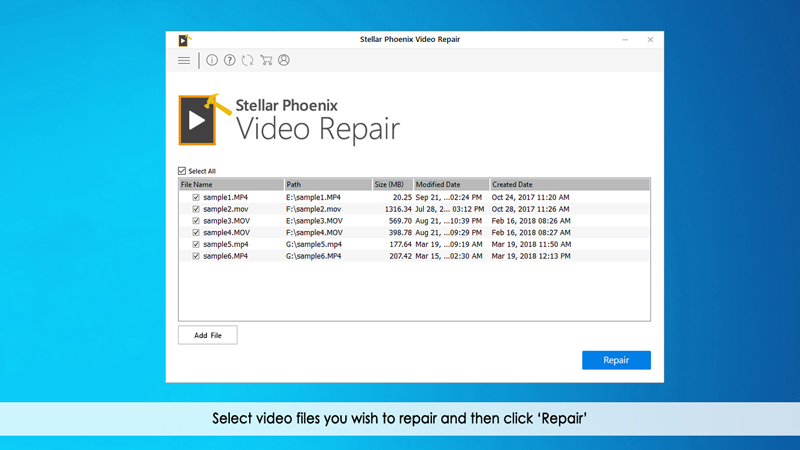 Step 3 Stellar video repair tool to repairing corrupted video files in process.
Step 4 You can preview the repaired GoPro MP4 video after the repair process completed.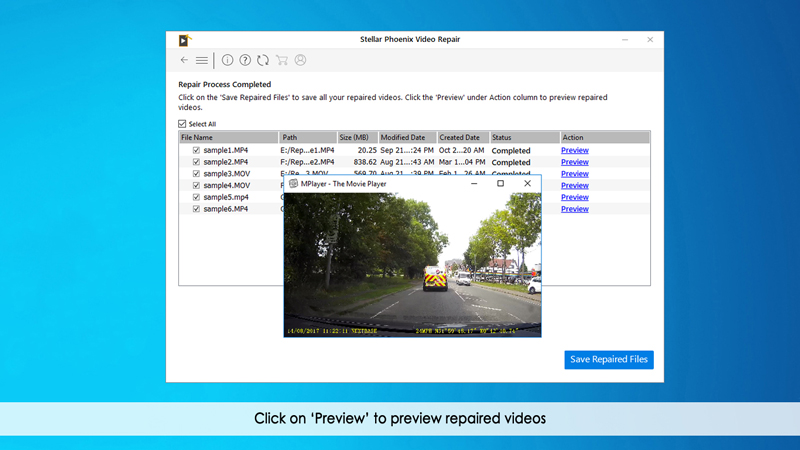 Step 5 Click "Save" button to save repaired MP4 videl files at a location that you choose,you will get a confirmation message from the software once the GoPro MP4 video file has been successfully saved.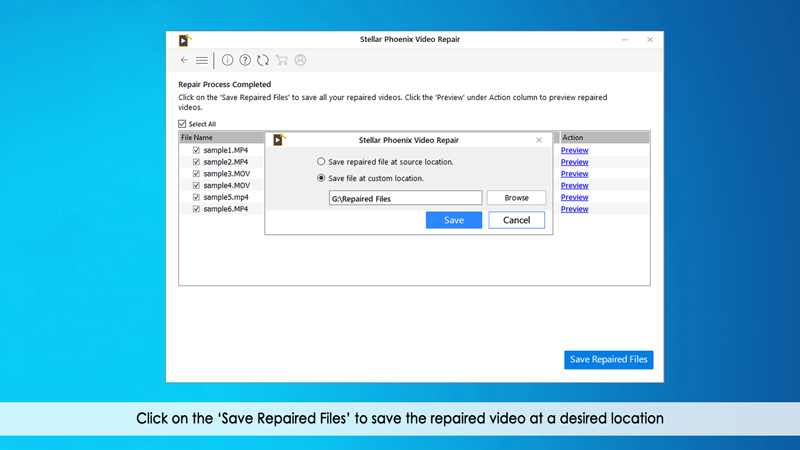 Simple Tips to Prevent Video Corruption in GoPro Camera:
The following tips can come in handy when you are looking to prevent video corruption in GoPro camera:
Make sure that the PC continues to run when the GoPro MP4 videos are being transferred to it from the GoPro camera.
Always make use of a standardized and genuine memory card for recording GoPro MP4 videos.
Never shoot videos using your GoPro camera on low battery.
Install a good antivirus software program on your PC that can help you in eliminating malicious spyware.
Get to know GoPro Hero action camera features and fixes, SD card repair solutions and video file recovery guide on the GoPro campaign page.
File Repair Tips
Document Repair

Video Repair

Photo Repair