How do I format my SD card on my computer?
How to format an SD card on a Windows computer? Why do you need to format the card? What to do when the memory card shows an invalid file system? The following guide will show you the best way to format SD cards on the computer. The reasons you should format the card while using it in the device. Also, we provide a way to erase your data on the card.
Video Tutorial on How to Format an SD Card on Mac and Windows
Kindly watch the video to learn how to format an SD card easily for yourself.
More detailed information? Go ahead to read the articles below!
Part 1. Why You Should Format the SD Card
When you buy a new SD memory card, you should reformat the card on the computer or your device like a digital camera before using it. This ensures the memory card is ready for that particular device like your Android phone and camera.
Using the same SD card in a different device, you will need to format the card before using it on the other device.
Formatting an SD card is a complete way of clearing old data files from your memory card and can reduce the risk of data corruption or damage. With the good habit of formatting your SD cards instead of erasing the data. You may think twice before you format the card or cause your data loss, then you will need to recover data from the formatted SD card. Sometimes you may also need to format a corrupted SD card.
---
Part 2. How to Format SD Card on Windows Computer
Formatting an SD card in Windows is an easier way. Connect your SD card to the computer with a card reader and make sure it is detected. If you have a Windows XP/7/8 computer, you can also refer to the steps for formatting the SD card in Windows 10.
Step 1 Go to "My Computer," and select your SD card device.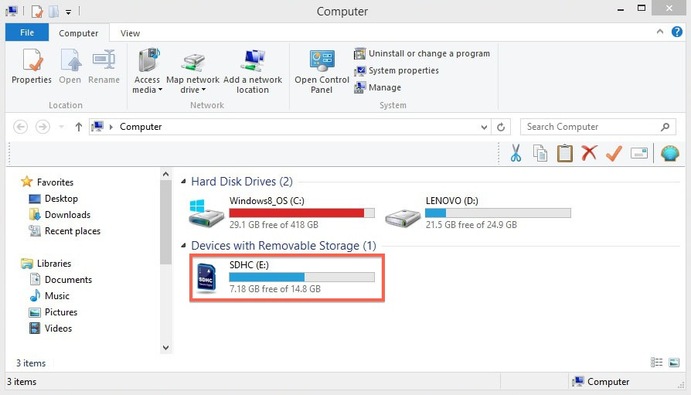 Step 2 Right-click on your SD card, you will see the "Format" option.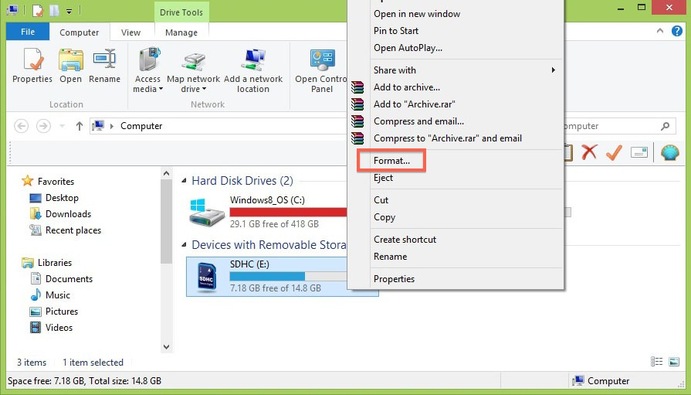 Step 3 Click "Format" it will pop up a window. You can select some format option like the file system or quick format option.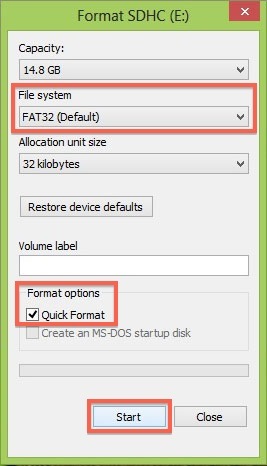 Step 4 Click "Start," the computer system will start scanning and formatting your SD card.
---
Part 3. How to Format your SD Card on the Camera
The Micro SD card used in the digital camera, you can format it on the device directly. This is the safest way to format SD cards for your camera. Backup your all photos and video from the card and as the following steps to format an SD memory card:
Step 1 Insert your SD memory card into the digital camera.
Step 2 Go to the camera Menu and Select the "Format Card" option. It will take a while, and you get a fresh SD card.

It seems that different digital cameras with different format options, but you still can format the card with the steps and check out your camera's user manual.
---
Part 4. How to Format an SD Card Using CMD
When you get the error message "Windows was unable to complete the format" when formatting the card in Windows Explorer, you can try to format the card using CMD. Follow the next steps to start:
Step 1 Type, "CMD" at the search box, right-click on the program, and select "Ran as administrator."
Step 2 With the command prompt, type diskpart, and then press enter.
Step 3 Next, type "List Disk" to show all disks on the computer.
Step 4 Type select disk N and press enter. The N stands for the disk number of the card.
Step 5 Type format fs=fat32 or format fs=ntfs and press enter to format the card to FAT 32 or NTFS.
Also, you can assign a drive letter for the card directly. After that, the card completed formatted, and press enter to close the command prompt window.
---
Part 5. How to Completely Erase Data from SD Card
By following the above-mentioned solution, you can format a micro SD card pretty easily. Though, it won't shred your data as it can later be retrieved using a data recovery tool. Therefore, if you want to format micro SD card data permanently without any recovery scope, then we recommend using Steller Bitraser for the file. It is a highly sophisticated tool that can wipe your SD card permanently with zero recovery scope. Some of its other features are as follows:
BitRaser can wipe an SD card, flash drive, hard disk, internal storage, and more without any recovery scope.
The tool features various algorithms that users can pick from.
It generates an eraser certificate in the end to provide guaranteed results.
The application can also be used to erase system traces, internet activities, logs, and more.
It can perform a scheduled deletion of your data.
It can free space on your system.
Compatible with all the leading Windows versions
Step 1 Download and install Steller Bitraser for the file on your computer, connect your Micro SD card to the computer.
Step 2 Launch BitReaser, select your Micro SD card on the left panel of the "Erase Now" section.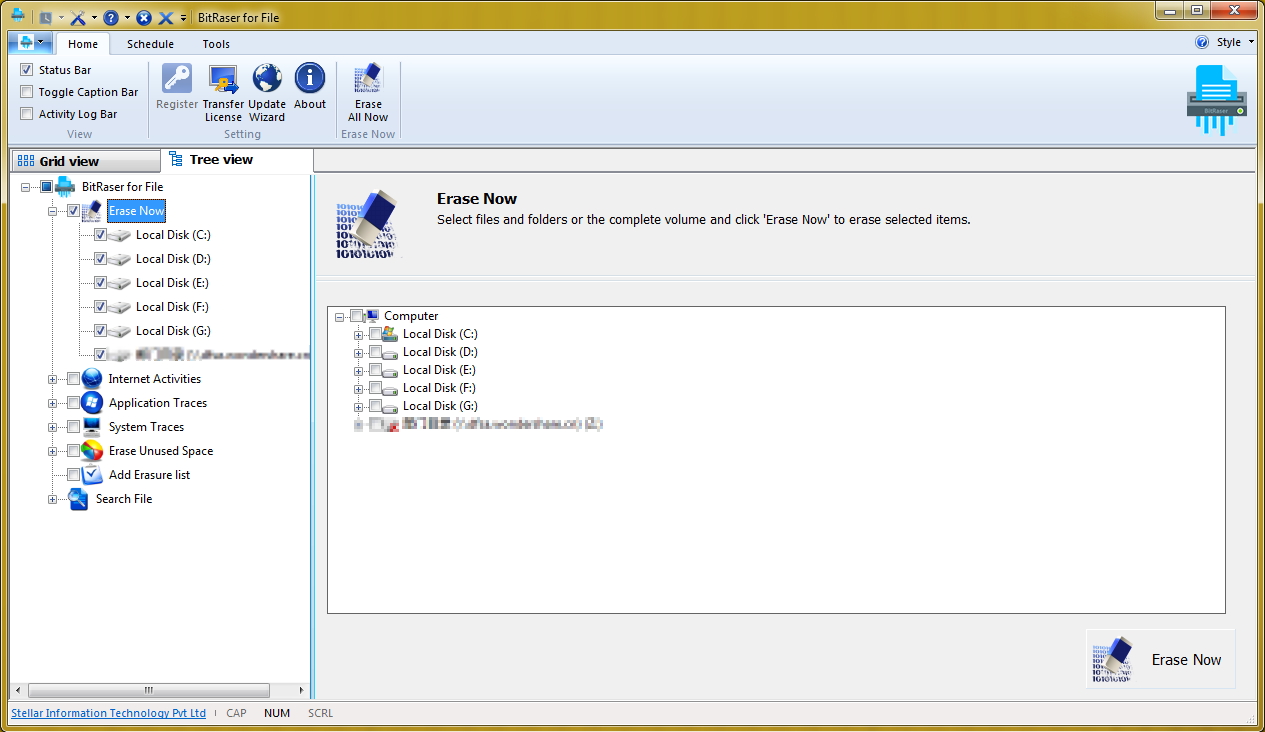 Step 3 Click the "Erase Now" button to start erasing the Micro SD card.
Step 4 After completing the process, it will display the following prompt. Click on the "Yes" button to restart our system.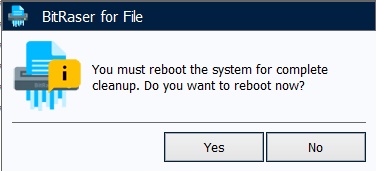 Even though a single pass would be enough, you can apply multiple passes for your assurance. This will help you wipe your SD card's data forever without any trouble. Now when you know how to format a micro SD card using a Windows native interface and a third-party tool, you can easily keep your data protected. Be sure to wipe your SD card before giving it to someone else or while removing any malware from the storage. Steller Bitraser for the file is a highly remarkable and efficient tool that will let you format a micro SD card with a single click!
SD Card Troubleshooting
Recover Data from SD Card

Card Repair Solutions