How to Delete Pictures from Hangouts
Google has always been a great support since the arrival of technology. It has provided us different platforms which help us in our daily life's tasks and affairs. Among Google's platforms, Google Hangouts allows you to connect with people through voice calls, video calls, and messages. So now, you can enjoy the perks of connectivity through a reliable platform.
Sometimes due for some reason, people want to delete Google hangout photos. We often encounter the question of how to delete Google hangout photos or how to recover them. So, this article will help you to delete Google Hangout photos and recover deleted ones. Not only this, but you will also learn to recover the deleted messages and chat history. So set your stage up because we have a great show to deal with your queries and confusions.
Part 1. How to Delete Photos from Google Hangouts
In this section, you will learn how to delete pictures from Google hangouts. There are some easy methods that we shall state here. You can pick among them according to your ease.
Method 1: Deleting a photo
This is the fundamental method to delete your pictures from Google Hangouts. All you have to do is to follow the following steps to delete Hangout's photos.
Go to your browser.
Log in to your Google account.
Then search get.google.com/albumarchive in your browser.
Go to the album in which the concerned photo is saved.
Click on the photo to open it.
Click on three vertical dots, and you will see options on the screen.
Click on the option of "Delete Photo."
Your photo will be deleted.
Method 2: Deleting an album
If you want to delete the entire album instead of deleting Hangouts photos, you do not have to delete pictures. You can delete the whole album at once. To do that, look at the steps mentioned below.
Go to your browser.
Open the Google Album Achieve through your Hangouts account.
Click on the "Photos" from hangouts.
Click on the album you want to delete to open it.
Select the option of "More."
From their click on "Delete Album."
By following these steps, you will be able to delete the whole album at once.
---
Part 2. How to Recover Deleted Photos from Google Hangouts
Have you deleted your important photos from Google Hangouts? Then take it lightly because we have got you covered. As obvious from the tile, we'll be telling you some magical methods to bring your deleted pictures back. Even if you delete Hangouts photos, then it is not a big deal at all.
Method 1: Recovering photos from trash
When you delete pictures from Hangouts, they go directly to the trash. These deleted pictures remain in the trash for 60 days. If you want to recover these photos within 60 days of deletion, you can recover them from the trash. We have got some workable and efficient steps for you to follow to get your deleted photos back. To continue the process, follow the steps mentioned below.
Go to the browser of your PC.
Search "Google Photos" in the search bar.
Make sure your Google account is logged in. If it is not, then log in to your concerned Google account to get access.
Then, on the screen, at the top left, click on the "Main Menu."
From the available menu, select the "Trash" to open it.
Click on the photo you want to recover and then select the option "Restore" at the top right corner.
Following the above steps, your photos will be back in the folder; they were present initially.
Method 2: Google Support
If you cannot find your deleted photos in the trash due to time lit, you can request Google Support. If they find your reason genuine and convincing, they will restore your deleted photos. To request Google Support, follow the following steps.
Go to the Google drive page.
Click on the sign of question mark (?) at the top right corner.
From the available options, on-screen choose "Help."
From there, click on "Missing or deleted files."
A dialogue box will open and give you a choice of "Request Chat" and "Email Support."
You can choose one of these options, according to your comfort.
Once you have selected the communication platform, you can tell them about the recovery and the reason.
Once they find your reason genuine, you will get your photos back.
---
Bonus Tips: How to Recover Deleted Hangouts Messages and Chat History
Sometimes you clear your chat history and messages by mistake from Google Hangouts. But there is no issue with this mistake because these messages can be recovered. If you are confused about how to retrieve deleted hangout messages, then read out the methods written below.
Method 1: Searching for deleted messages in Gmail
This method is applicable when your Hangout history is turned on. In this way, all your conversations will be saved on Gmail automatically. You can search and review your deleted messages in Gmail anytime you want. This is very helpful when you happen to delete your essential chats accidentally. By following these easy steps, you can access your chat history and messages.
Open your browser.
Make sure that your Google account is connected.
Open Gmail.
On the left side of the interface, tap on the option of "More."
Then tap on the choice of "Chats."
After step 5, you will see all the messages and chat history list on the computer screen.
Click on the Chat you want to see, and it will open in front of you.
In this way, it will feel like your messages and chat history was never gone.
Method 2: Restoring archived messages and Chat history
If you have accidentally archived your messages in Google Hangouts, then that does not mean that these messages are deleted forever. You can bring those back with our help. To get the archived Chat back, follow the following steps.
Open your browser.
Connect your Google account.
Open Google Hangouts.
Click on three lines at the top left corner.
Select the option of "Settings."
Choose the conversation you want to bring back.
Click on "Unarchive Conversation."
Following these easy and quick steps, you will get your Archived Hangouts conversation back, and it will feel like they were never gone.
---
Conclusion
Suppose you have confusion about how to delete Google Hangout photos or how to recover deleted ones. In that case, you are at the right place because this article tells you about the methods to delete a photo on Hangout and recover those which you have deleted by mistake. You can also explore methods in the form of an answer to how to retrieve deleted hangout messages. So, get your deleted chats and messages back, too.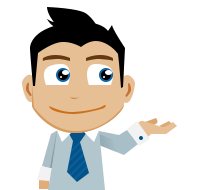 Sometimes it's quite upset that if we lose some precious photos that full of memory. No worry, Wondershare Recoverit will help you to get this memory back. It's a reliable photo recovery software that can help you to recover all formats of photos from different devices, like memory card, SD card, Canon/Nikon/Sony camera, etc.
People Also Ask
Where are the Google Hangouts pictures saved?

Images you have shared or received from people are saved in the photos section in Google Hangouts. You can look for photos in defining albums.

How long do messages stay on Hangouts?

The messages on your Hangouts stay until you delete them by yourself.

How do I know if someone deleted me on Hangouts?

There is no way to know if someone has deleted you. But if someone blocks you, then you would not be able to message them. If you try to do so, Hangouts will show the status of "Sending Failed."

Can Hangouts message trace?

Through some spy software available in the market, you can trace messages. But without them, there is no way you can trace Hangouts.
Fix Media File Issues
Recover & Repair Photos

Recover & Repair Videos

Recover & Repair Audio

Recover & Repair Cameras
Other popular Articles From Wondershare