A hard disk is divided into one or more logical divisions for better resource management and to keep data distributed at different locations as per user requirement. These logical divisions are known as partitions and give the illusion of certain independent hard disks working in harmony. Typically, these are named s "C","D", "E" and "F" drives. The C drive usually contains the operating system and its corresponding files and data. Drive F corresponds to the CD/DVD ROM. Partitions D and E may or may not be present on a computer or laptop. However, there are problems met with computer partitions, which we will dicuss in details below. Also, the risk to lose data, files from partition problems, so we would like to tell you how to perform lost partition recovery to restore files successfully as well.
Part 1. Problems with Computer Partitions
Part 2. The Best Lost Partition Recovery - Recoverit Data Recovery Software
Part 3. How to Recover Data from Lost Partition
Part 4. How to Resolve "Partition failed" problem on Mac OS
Part 1. Problems with Computer Partitions
There is a whole list of things that can go wrong with a computer hard disk partition either accidently or otherwise. Some of the most common issues are listed below:
Deleted Partition: Partitions seldom get deleted themselves unless something is very seriously wrong with the hard disk. Mostly the partitions get deleted accidently.
Formatted Partition: Like deletion, formatted partitions are mostly the doings of the owners themselves. But they do sometimes get formatted owing to some severe software error.
Partitions damaged by Viruses: Viruses are nasty; they can render partitions literally useless and the data unrecoverable which can be a real mess if that data was important and you didn't make a backup.
Part 2. The Best Lost Partition Recovery - Recoverit Data Recovery Software
Recovering deleted or lost files from a computer partition can be a great hassle especially if you do not have some hands on experience of troubleshooting your own computer. Recoverit Data Recovery is a software for all such people out there who, owing to the lack of experience or time cannot afford to perform a partition recovery on their own. Recoverit support recover deleted or lost partition, get the reliable free lost partition recovery software to help you perform partition recovery to restore files.
Recoverit Lost Partition Recovery software can easily to restore lost data from deleted or damaged partition disk. Recover your lost files from damaged partition disk like computer hard drive, SD memory card, external hard drive, USB flash drive, etc.
Part 3. How to Recover Data from Lost Partition
Download and install Recoverit partition recovery software on your laptop or computer. Launch it and follow the next simple steps to perform partition data recovery.
Step 1. Launch Recoverit Data Recovery software, you need select the lost partition to get started.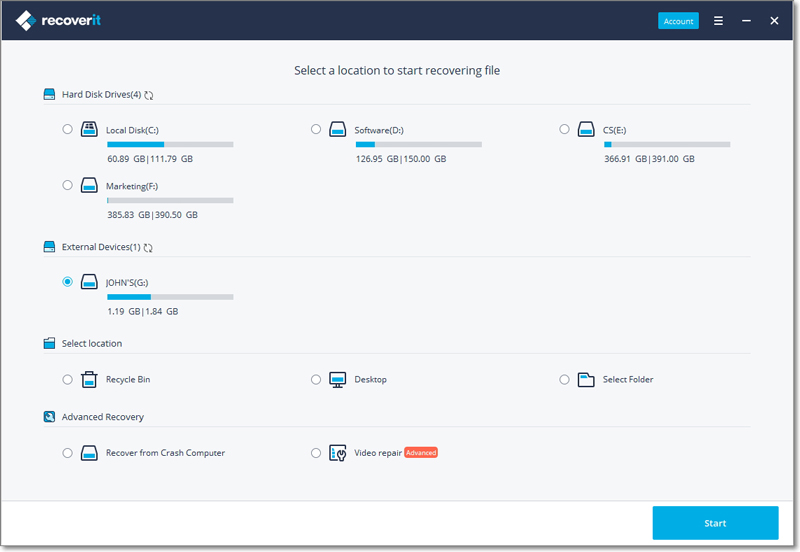 Step 2. Then the partition recovery software will start scanning lost partition to get your data back.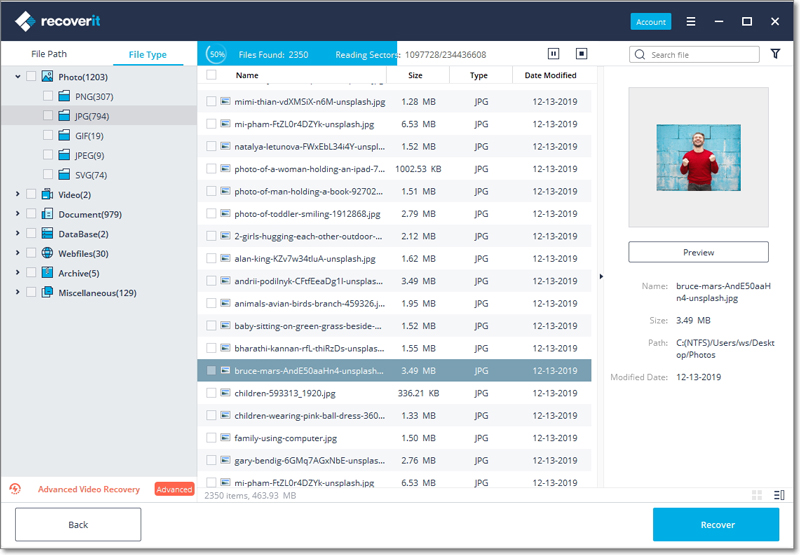 Step 3. At last, you can preview some recovered photos, videos, audios and office files and document. Select your files and ckick "Recover" button to get them back.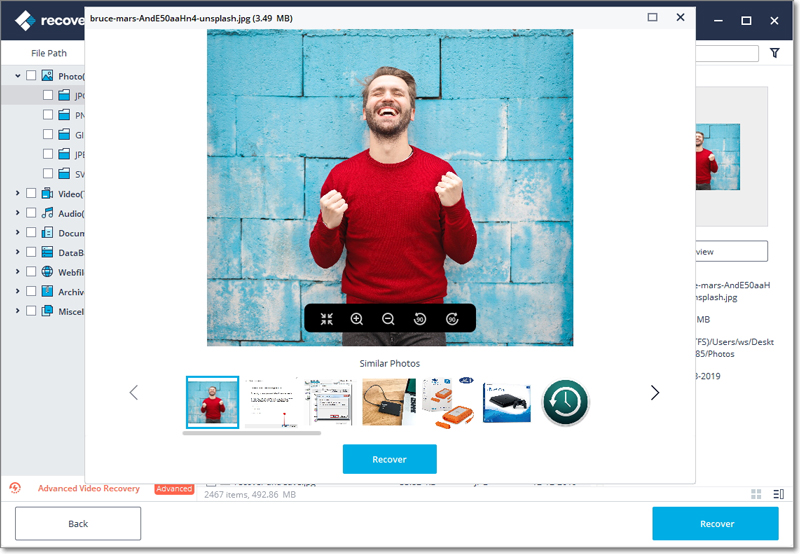 Get a safe device to save all recovered files, in case of your data files get lost again.
Part 4. How to Resolve "Partition failed" problem on Mac OS
This error is encountered when trying to partition a drive from Mac OS X.

Although it is unknow for the reason behind the partition problem, a simple solution is available. To get rid of the "Partition failed" problem on Mac OS, follow these simple steps:
Reboot the Mac into Single User Mode by holding Command+S during boot
At the command prompt, type: /sbin/fsck –fy
When fsck is complete, type "exit" or "reboot" to reboot
Boot the Mac as usual, verify the disk again in Disk Utility, and partition as usual.
If you encounter this problem, you should get Recoverit lost partition recovery to retrieved your data back. Go to free download the Mac data recovery, it can fast scan disk sectors, rescue the damaged files and copies the correct data to hard disk as possible as it can.
Partition Solutions
Manage Your Partition

Fix Partition Errors

Partition Tips