Sometimes, in an unfortunate turn of events, your files get deleted. That's when you are desperate for an undeleting software that can magically bring your files back in one click.
You may have deleted the files by yourself when you were not paying attention. Or for some reason, your hard drive has become corrupted. No matter what is the reason, when a file is permanently deleted and you are unable to restore it from Recycle Bin, an undeleter program is your last resort. 
This post will show you 10 free undelete software programs for Windows & Mac to recover deleted files from your computer, hard drive, flash drive, or SD card.
1. Recoverit Undelete Freeware
Recoverit Data Recovery is a powerful and professional tool that is extremely fast and reliable. It can undelete almost all of your files, from any drive. The undeletion software is available for Windows 10/8/7 and Mac computer. 
What Can Recoverit Free Data Recovery Do?
Recover lost or deleted files, photos, audio, music, emails from any storage device effectively, safely and completely.
Provide a preview of the deleted files before recovery.
Supports data recovery from recycle bin, hard drive, memory card, flash drive, digital camera, and camcorders.
Supports to recover data for sudden deletion, formatting, lost partition, virus attack, system crash under different situations.
How to Undelete Files on Windows 10/8/7 with Recoverit Free Data Recovery
Download and install the Recoverit undelete tool on your Windows PC and follow the next steps to undelete files in several clicks. 
Step 1Launch Recoverit and select a hard disk drive that the deleted files were stored. Click the "Start" button to process.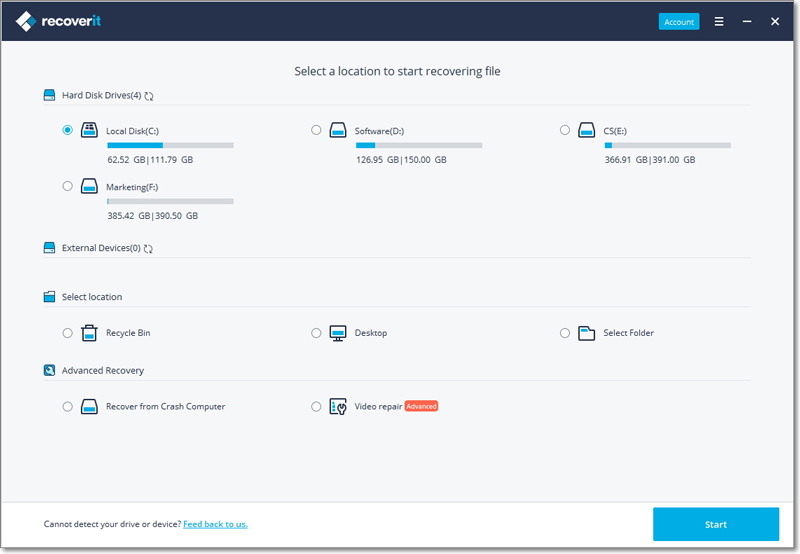 Step 2Recoverit will start to find the deleted data, you can preview the deleted files after the scan to ensure they are deleted files you are looking for.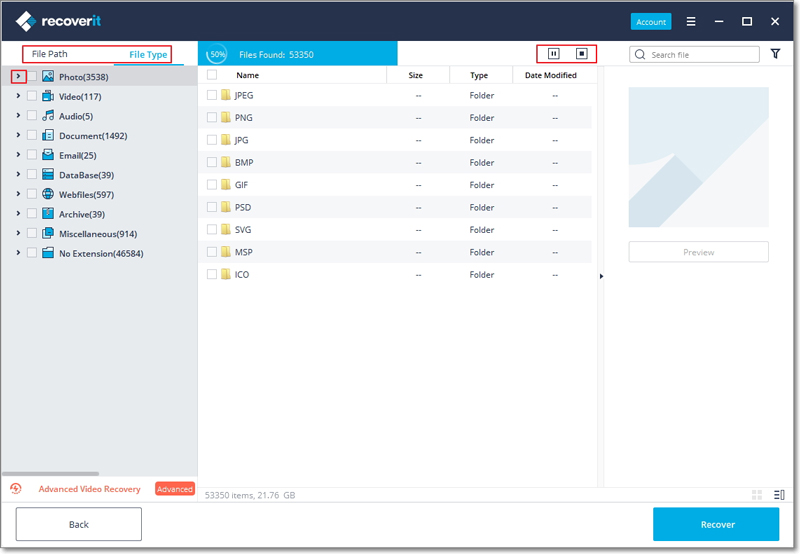 Step 3 After the preview, you can select the deleted files and click Recover to undelete them to a selected location.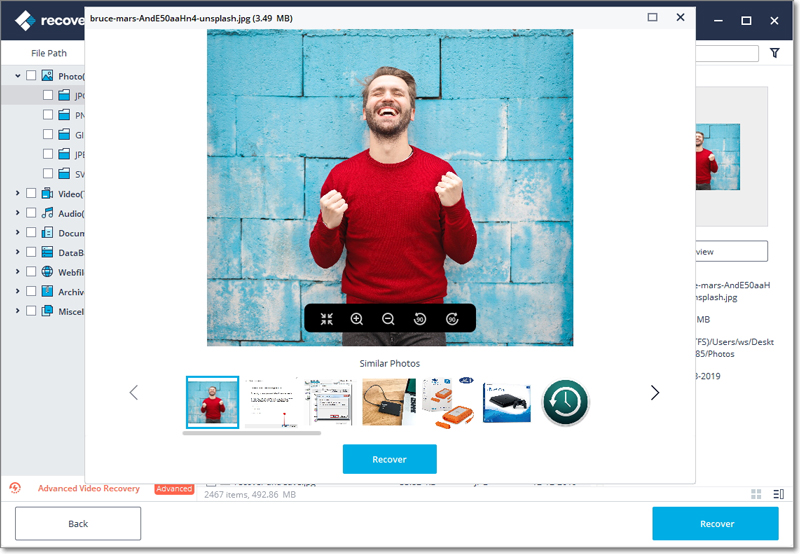 2. Undelete 360
Undelete 360 is an undeleted freeware of a commercial product. That is why some features are left out, such as file filtering. The biggest disadvantage of this freeware is its speed. Sometimes the scanning may take up a lot of time.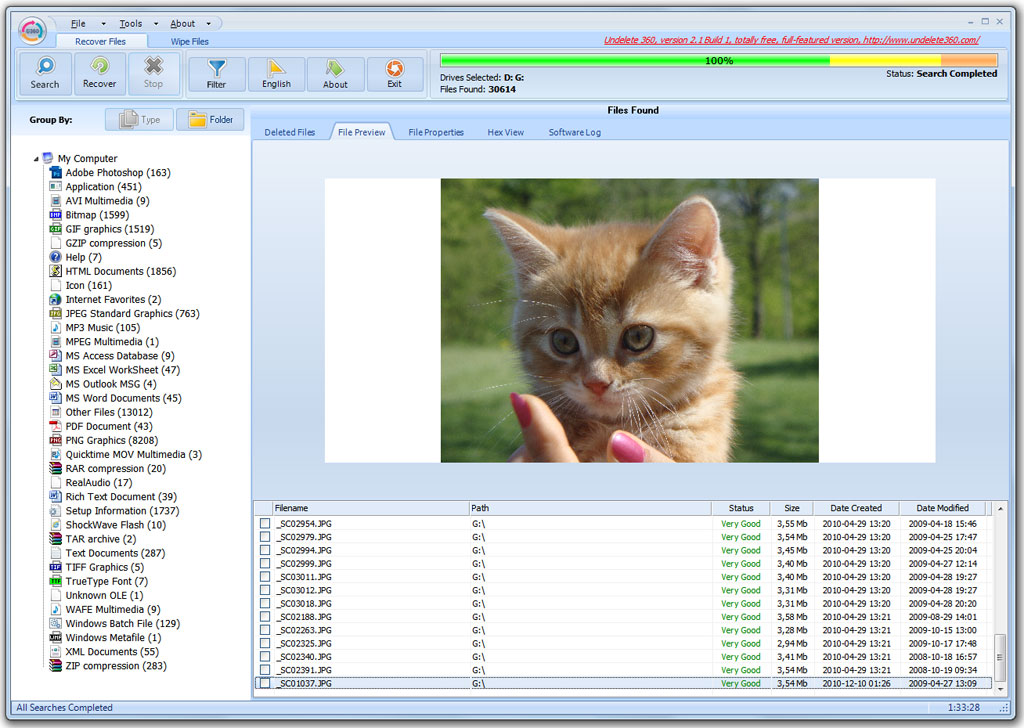 However, Undelete 360 has some other great advantages. It can pick up files that other file recovery tools usually miss. Also, even though it is a undelete freeware, the amount of recovering files you have is unlimited.
3. Kickass Undelete
Kickass Undelete is a free, open-source undeleting software program for Windows PC. It supports deleted file recovery for both FAT and NTFS file systems and is capable of recovering files from hard drive, flash drive, SD card. It has an extremely simple user interface on which you only need to click the large Scan button to start searching the deleted files. And after scanning, you can filter the deleted files by name or file extension.
Since it is an open-source freeware tool, the tool hasn't been updated for a long time and some bugs are reported by the users, such as the recovered images are black, "unsupported filesystems" error shows up sometimes because the file system it supports is limited.
Nevertheless, it is an undeleter that worth a try, if you are looking for a completely free, undelete program with full version for Windows PC.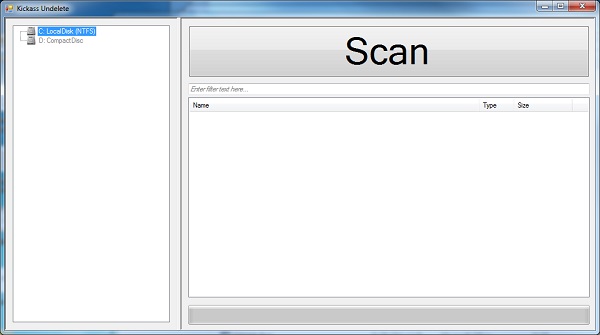 4. Glary Undelete
Glary Undelete is a very basic free file recovery software. You simply have to choose a drive you want to have scanned and then wait for the program to finish. Its bad side is the software's speed since it is slower than the rest of the mentioned undeleted freeware.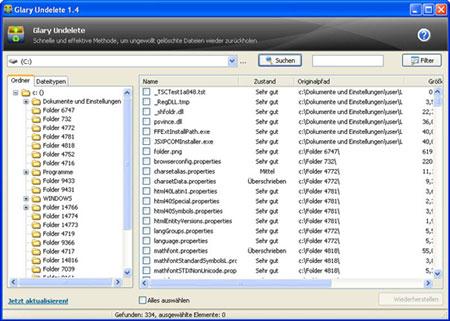 Even though there are not many extras, Glary Undelete scores an A on the fundamentals.
5. FreeUndelete
Even though it is a free undeleted Freeware, FreeUndelete is not a very good one. It is very slow, aging, and free for personal use only. This is the truth when it comes to FAT drives.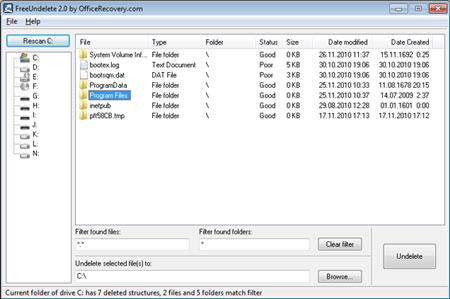 But, when it comes to NTFS drives, FreeUndelete shows its worth. It can identify many deleted files. FreeUndelete presents the deleted files in a folder structure, making it easy for you to locate your lost files.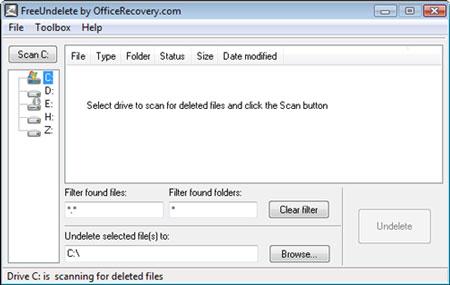 6. NTFS Undelete
NTFS Undelete can recover accidentally deleted files that are shift-deleted, removed from Recycle Bin, or even formatted. It supports undeleting files from two kinds of file systems: FAT and NTFS. Files undeletion can be completed within 2 steps with the tool. It supports Windows 10, 8, 7.
NTFS Undelete is an expert at recovering deleted photos with its Photo SmartScan feature, but it is inadequate when it comes to video recovery. Document files such .doc, .ppt, .xls are supported.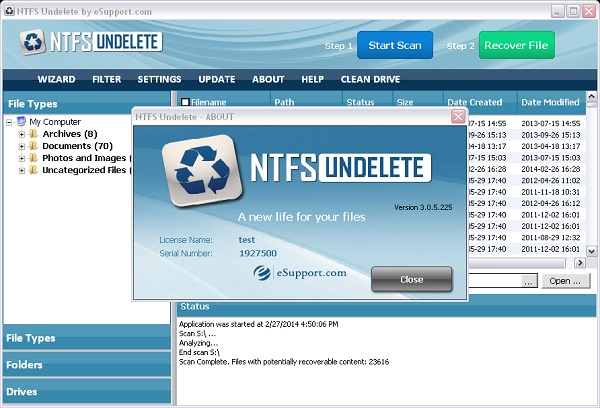 7. IObit Undelete
IObit Undelete is also an undeletion program for Windows PC. Its target scan feature allows you to easily locate the deleted files on specific locations of the PC. After scanning, the deleted files will be presented as excellent, good, or poor status, which shows if the deleted files can be restored or have been overwritten completely with no chance to undelete.
Like many other undelete freeware tools, IObit only provides file undeletion for Windows PC. It doesn't work if you need to undelete files from Mac computer.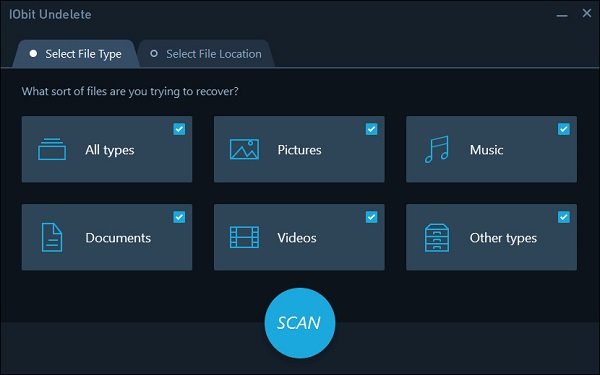 8. Recuva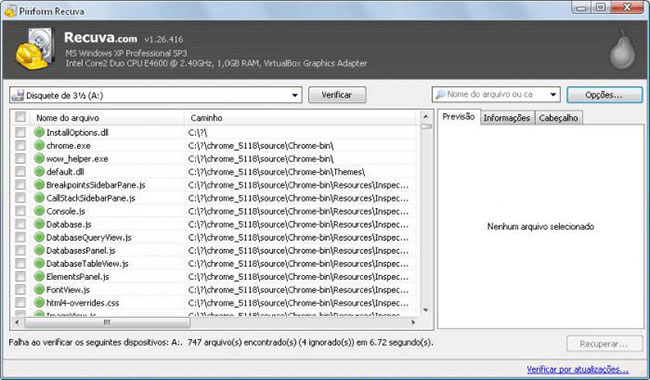 Recuva is one of the best and most powerful undelete freeware tools. Besides this, it is very easy to use Recuva. You simply have to answer the questions which a wizard asks. Those questions are simple; the wizard asks you what type of files you are looking for and where do you want to search for the files.
If you feel comfortable with it, you may even use Advanced Mode, which provides more options. Recuva is reliable and fast software which helps you recover almost any file type.
9. TestDisk partition recovery
TestDisk partition recovery is a special undelete freeware for recovering lost files. It doesn't recover only files that you've lost. This tool can recover the entire missing partition.
It is a command-line tool, so there is no easy GUI interface for users. Follow its instructions and then it will scan for the missing partition. When the scan is finished, you will be able to recover the lost partition in no time.
10.R-Undelete
R-Undelete can recover files from HDD, memory cards, virtual disks, undamaged RAIDs, and more. It can recover not only the deleted files but also raw and corrupted files. And the recovered files can be sorted by their names, paths, sizes, or dates.
Also, although the free undelete version is available, R-Undelete is offered in a premium version to unlock full features.
| | | | | | |
| --- | --- | --- | --- | --- | --- |
| Software | Supported File Types | Speed | Supported Devices | Platforms | Price |
| Recoverit | Almost Any Document, Image and Video File Type | Very Fast | ExFAT, FAT16, FAT32, NTFS, ReFS, Raid, RAW, JFS | Windows, Mac | Free Trial/ $39.95 Lifetime License |
| Undelete 360 | Almost Any Document, Image and Video File Type | Fast | NTFS | Windows | Free |
| Kickass Undelete | Documents, Photos | Average Speed | NTFS | Windows | Free |
| Glary Undelete | Almost Any Document, Image and Video File Type | Average Speed | NTFS | Windows | Free |
| FreeUndelete | Almost Any Document, Image and Video File Type | Fast | NTFS | Windows, Linux, OS X | Free |
| NTFS Undelete | Almost all Document, Image and Video File Type | Fast | NTFS, FAT | Windows | Free |
| IObit Undelete | Almost Any Document, Image and Video File Type | Fast | NTFS, FAT | Windows | Free |
| Recuva | Almost Any Document, Image and Video File Type | Slow | NTFS and FAT | Windows | Free |
| TestDisk partition recovery | Almost Any Document, Image and Video File Type | Fast | NTFS | Windows | Free |
| R-Undelete | Almost Any Document, Image and Video File Type | Fast | NTFS | Windows | Free Trial/ $54.99 Lifetime License |
Free Recover Data
Top Recovery Freeware

Top Recovery Solutions