Just like any other kind of data, video files also undergo some kind of corruption sometimes. While it seems to be totally out of the blue, there might be a few explanations to it. You might have fallen a victim to one of the notorious computer viruses or there might be something wrong with your hard drive. If you are using an optical storage media, there might be something wrong with the CD or DVD.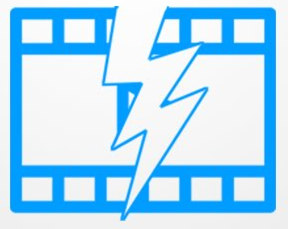 The whole thing may turn out to be a very unwanted and wearing experience but luckily there is something you could do about it. There are different video repair tools that are available in the market. They may be used in order to repair damaged videos by following just a few simple and easy steps. So if you are looking to repair videos on Windows, the best possible course of action is to make use of a video repair tool to do that. A few details that you might find very handy while dealing with corrupted videos are discussed below for your own ease and convenience.
Part 1: The Best Video Repair Tool for Windows
Stellar Phoenix Video Repair is a simple yet highly effective software application that allows you to repair damaged videos by following just a few simple steps. Regardless of the reason behind the corruption of all your files, this software can fix all your damaged/broken videos make as good as new. Stellar Phoenix Video Repair makes all the changes required to make the file free of corruption including rebuilding and renovating the header, duration, frame, movement and sound of your video files. You can easily get access to this software if you are a MAC or a Windows user.
Fixes video corruption issues by rebuilding header, frame, movement, duration and sound damages.
Repairs video files on Mac like MP4, MOV, M4V, M4A and F4V
Repairs videos stored on hard drives, memory cards, and other storage media
Provides preview of the repaired video files of supported file formats.
Fixes various corruptions of the file on OS X and Windows OS systems.
Part 2: How to repair damaged videos on windows
Stellar Phoenix Video Repair is a very simple and user friendly video repair tool that allows you to repair damaged videos by following a series of some very simple steps. A tutorial explaining how you may use this software to bring your broken video files back to life is given below for your convenience.
Step 1 Launch Stellar Video Repair Tool. Click "Add File" to add damaged video files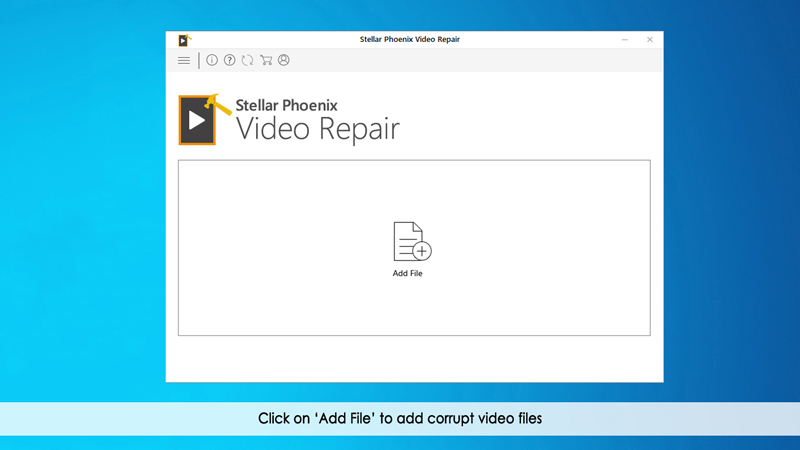 Step 2 Select the damaged video files from list and click "Repair" button to start.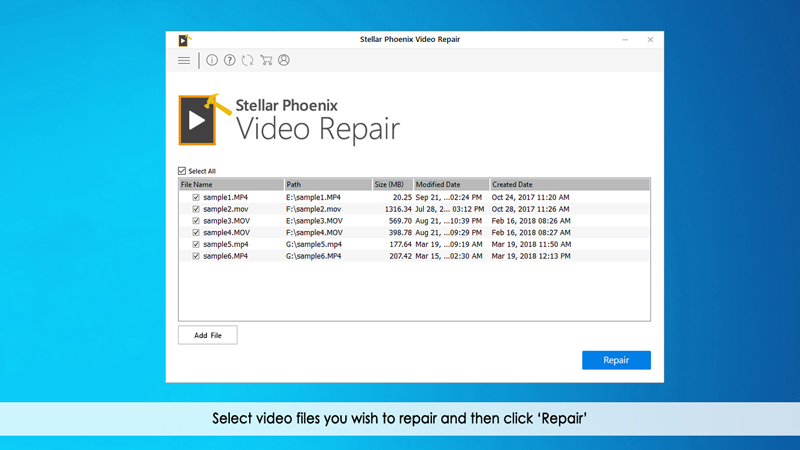 Step 3 Select multiple corrupt video files start to repairing process.
Step 4 Click 'Preview' to check the contents of the repaired video file before saving the files on your hard drive.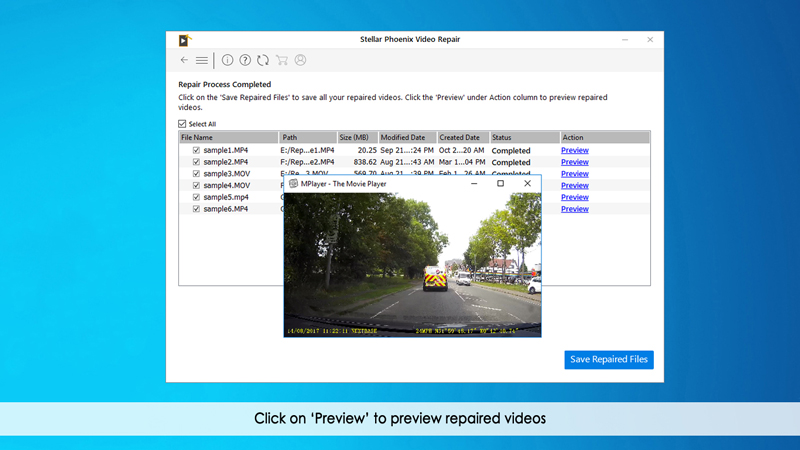 With everything getting electronic, the risk of losing data to different vulnerabilities is a hot topic under discussion. There are several reasons that might cause your video files to get corrupted in some way. so the best course of action is to take the right preventive measures before there arises the need of doing something to make it right. A few tips that might prove to be helpful in this regard are listed below:
Keep a check on the health of your hard drive to be aware of any bad sectors or other damages
Install an antivirus to keep your computer free of any infestations
If you are using optical media, keep it in a safe case in order to protect it from damages
Upgrading your computer's hardware might help you run videos in a better way
Always keep a backup of important files that you can not risk to lose
Never use low end media players as they might be able to damage the video files while encoding and decoding
File Repair Tips
Document Repair

Video Repair

Photo Repair