Sometimes we come across a situation where we accidentally data our data, or the data gets deleted as a result of unwanted format of the entire hard drive. In such events, the usual course of action is to use different kinds of data recovery software applications to recover the deleted data. While these software applications are known to deliver workable results, there is no surety that the recovered files would function properly as if nothing has happened.
Different kinds of files especially video files get a bit damaged during the process of data recovery. So they do not play flawlessly the way they used to play before getting deleted. So in case you are going through such a situation, there is nothing to worry about as you can do a few things to get out of this situation and have your video files up and running again.
In order to repair recovered video files, there are different techniques that you may opt for. You can use the conventional methods of rerunning the videos in different formats or you can think a little outside the box and make use of some video repair tool to repair corrupted video files. There are several different video repair tools that are easily available in the market and are known to be very helpful to repair recovered video files. A few details in this regard are discussed below.
Part 1: How to Fix Recovered MP4 Video Files
There are different means to repair recovered video files but the most effective and efficient one is to make use of a video repair tool. You can find several different video repair tools in the market. But if you are looking for simply the best one, you need to go for the Recoverit Video Repair. It is undoubtedly the most powerful software application that might help you repair corrupted video files as it incorporates a number of high end features that ensure the recovery of video files with any level of corruption. A few of the most prominent and notable features offered by the Recoverit Video Repair Tool are listed below in order to give you an idea about what you should be expecting while using this application.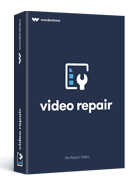 Fixes video corruption issues by rebuilding header, frame, movement, duration and sound damages.
Repairs video files formats like MOV, MP4, M2TS, MKV, MTS, 3GP, AVI, FLV
Repairs videos stored on hard drives, memory cards, and other storage media
Provides preview of the repaired video files of supported file formats.
Fixes various corruptions of the file on Windows and Mac computers
Step 1 Download and install Recoverit video repair on your computer. Click "Add" button to add damaged video files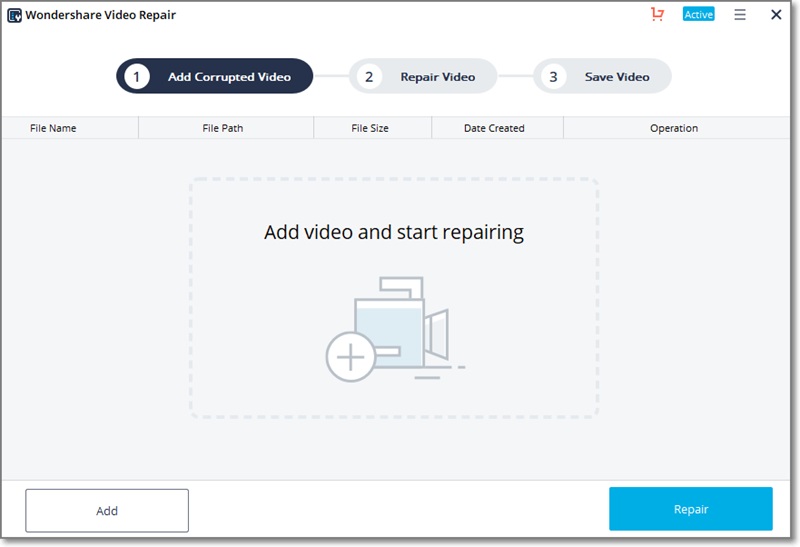 Step 2 Select all your recovered video file and click "Repair" button to move on. This video repair tool will start repairing damaged video files.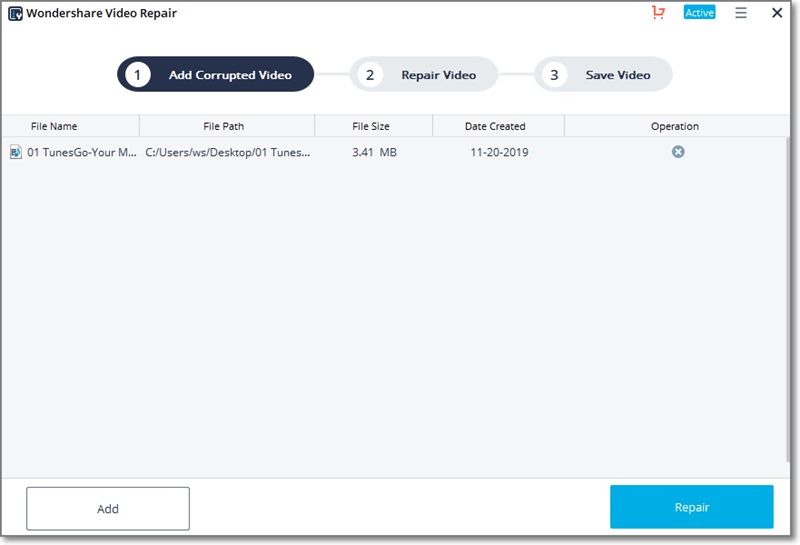 Step 3 Once the repair process completes, you can preview repaired video file and save it.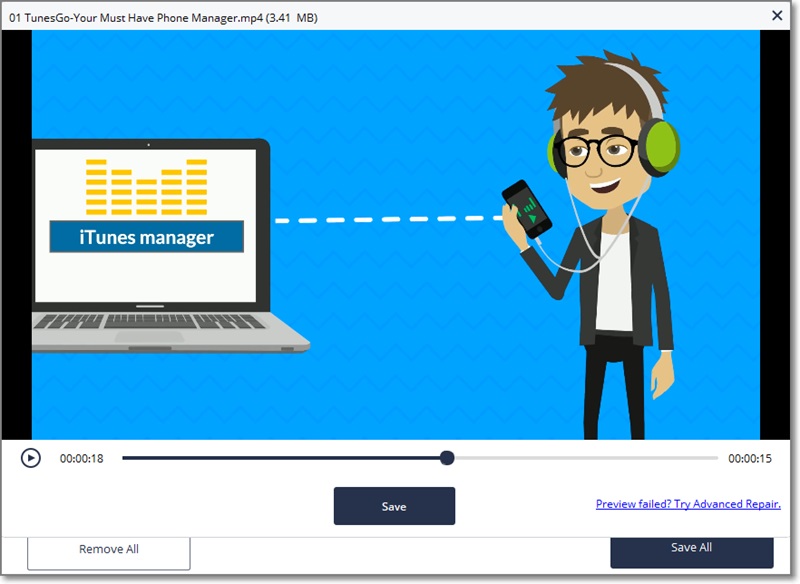 Note: If the video is severely corrupted and doesn't meet repair expectations, try "advanced repair" mode by adding sample video to repair. A sample file is a valid file created with the same device and the same format as the corrupted video. By this way, Recoverit will perform a deeper repair procees. After that, it will take a few seconds to save the repaired video. Congratulations, the procees is completed and your video files are repaired.
The above discussed Recoverit video repair tool is a high end tool that allows you to repair corrupted video files. Its offered features and generated are simply remarkable but it is a paid software application. So if you are looking for a free one to repair your video files, you might want to check out the "Digital Video Repair" tool. It is a free video repair tool that offers recovery of video files that have damaged due to different reasons.
In order to repair your files using this tool, you need to open the app, input the corrupted files, designate a saving location and initiate the recovery by clicking on "Check Errors".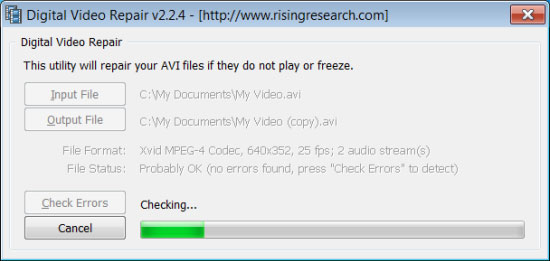 Limitations:
The whole being free things may appear to be attractive but when you try to use this software for video recovery, you come to learn how flawed it is. The tool only offers recovery for files having only a little degree of corruption. If there is any complication, the tool doesn't generate the expected results. Therefore, if you want to accurately repair your corrupted video files, going for the Recoverit Video Repair Tool would be the best choice.
Recover & Repair Media Files
Photo Solutions

Video Solutoins

Audio Solutions

Camera Solutions