If you wish to restore your system to different hardware configuration, then you have come to the right place. Too many times, Windows users need to restore the system to different devices that are not included in the original specification. To do this, they need to learn how to backup and restore to dissimilar hardware their system. In this guide, we will resolve this problem by providing a stepwise solution. Let's get it started with.
Part 1: Why You Need Restore System to Dissimilar Hardware
There could be plenty of reasons to backup and restore to dissimilar hardware. While you might be facing a respective issue with your system, we have listed some common reasons here.
1. To move to another system
It mostly happens when users wish to migrate to another system while keeping their applications and data safe. By recovering to a dissimilar hardware, they can easily transfer their system to a new one.
2. Avoiding the risk of motherboard failure
Every thoughtful Windows user likes to prevent their motherboard from an unexpected failure. After restoring to dissimilar hardware, you would be able to avoid such an unwanted scenario.
3. Restoring the same system to different computers
If you wish to create several computers with the same configuration, then you have to backup and restore to dissimilar hardware. It is simply a faster and easier way to make system clones.
4. Recovering a failed system
Needless to say, it also allows the recovery of a failed system using different specifications. This would keep your original system safe and protected as well.
Part 2: How to Backup and Restore to Dissimilar Hardware
You can simply take the assistance of Windows native interface to backup and restore to dissimilar hardware. In this technique, we will first backup our system to a safe location. Later, the stored data can be used to restore Windows. Ideally, you can save the original content or make a system image file as well. To backup and restore to dissimilar hardware, follow these steps:
1. Firstly, take a backup of your Windows. To do this, go to Control Panel and select the "System and Security" or the "System and Maintenance" option.
2. Go to the Backup and Restore section and initiate the process. You can either setup a new backup or create a system image.
3. It will launch a new Wizard that can be followed to backup Windows drive. Select the type of backup and the location to save your content.
4. Wait for a while as your computer will backup your Windows or create its system image.
5. Once it is done, disconnect the USB device on which the backup is stored and connect it to a dissimilar hardware.
6. Follow the same drill and under the "Backup and Restore" section, choose to restore Windows via system image or the backup file.
7. Browse the location of the backup in order to restore the content to any other hardware.
8. Simply provide the location to restore the backup and click on the "Restore" button.
9. Wait for a while as your computer will restore the content.
The method can be altered a little according to the version of Windows you are using. Ideally, the backup and restoring should be done on the similar kind of systems to get optimum results.
Part 3: Recover to Dissimilar Hardware with AOMEI Backupper
There are times when during the recovery process, users face unwanted complications. While taking a backup of Windows is pretty easy, the restoring process can often cause several setbacks. Therefore, users are recommended to take the assistance of a third-party tool to restore the backup to a dissimilar hardware. The popular tool can help you do the same.
AOMEI Backupper is used to backup and restore to dissimilar hardware. It is compatible with almost every Windows version and provides an easy backup and recovery solution. After storing a system image file on an external device, also create a bootable Windows disc to perform the recovery operation. Alternatively, you can also take the assistance of PXE boot tool to achieve the same.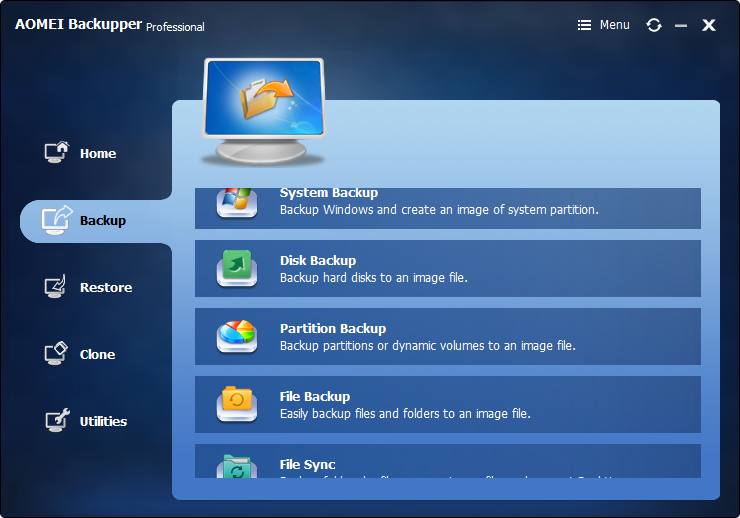 Allows you to take automatic, full, incremental and differential backups of system, disk, partition and files.
Supports system restore, disk restore, dissimilar hardware restore, partition restore and selective file restore.
Supports disk clone, partition/volume clone, flexible clone, system clone and command line clone.
Supports Windows 10, Windows 8.1/8, Windows 7, Vista, and XP (all editions, 32/64-bit)
After following this guide, you would be able to easily backup and restore to dissimilar hardware. You can do it either directly from Windows or take the assistance of a third-party tool as well. Go ahead and give it a try! Feel free to share your experience with us in the comments below.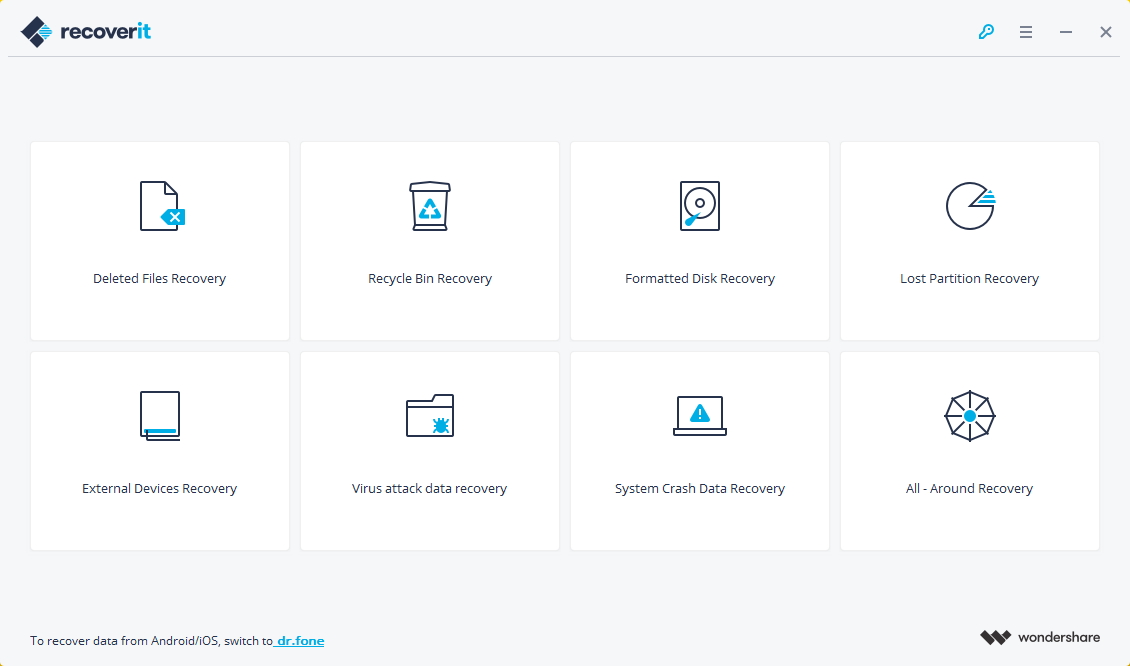 Recover lost or deleted files, photos, audio, music, emails from any storage device effectively, safely and completely.
Supports data recovery from recycle bin, hard drive, memory card, flash drive, digital camera and camcorders.
Supports to recover data for sudden deletion, formatting, hard drive corruption, virus attack, system crash under different situations.