Microsoft Outlook is primarily used for the purpose of sending and receiving emails. However, sometimes Outlook experiences problems in sending emails. This can be quite annoying for the users as it stops their outgoing emails and causes their outbox folder to become bloated. If you are experiencing Outlook Express mail sending problems, then there is no need to worry as there are various options available for solving this issue.
Has your Inbox folder been left behind by your Outbox folder in terms of size growth? Have you been receiving error messages from Outlook like "Requested tasks can't be processed because of the occurrence of some errors" or "Unable to open Outbox folder messages."? Is Outlook Express sending out various copies of the same outgoing mail?
The reason for the display of these errors can be issues with the Outlook Express itself. For instance, a corrupted Outbox folder can be the factor behind the generation of these errors. Configuration issues like port changes executed by the email provider which haven't been announced in advance can also cause these errors to occur.
The good news is that there are several methods that can be used for rectifying and troubleshooting Outlook express mail sending problems.
Part 1: Troubleshoot Outlook Express Mail Sending Problems
The following solutions can be tried for enabling Outlook Express to start sending mail again:
1. Inspect the settings of your outgoing mail server.
Choose the Account option from the menu labeled Tools. Click the properties options after selecting the account you want to examine.
On the tab labeled Servers, ensure that the right server name has been entered underneath the option, Outgoing mail (SMTP).
Confirm that a checkmark is present in front of the option, "My service requires authentication" on the servers tab. Choose a different password and username and enter it in the Settings menu.
On the tab labeled Advanced, ensure that a checkmark is present in front of the option, "This server requires a secure connection (SSL)" underneath the Outgoing mail (SMTP) option.
Inspect the port underneath the option, Outgoing mail (SMTP). It should be either "465" or "25".
2. Ensure that the size of the sent items folder is small.
2GB is the maximum size that this folder can have. To see the size of the sent items folder, find your way to the Outlook Express store folder and see the size of the file named sent items.dbx.
Transfer some of the messages from this folder to another folder on your system. For instance, you can make a separate folder for the mail you have sent over a period of a single year.
Don't forget to perform manual compaction of the folders after transferring the messages.
3. Change the name of the corrupted Outbox.dbx file.
After closing down Outlook Express, launch the folder named Outlook Express store in Window Explorer. Change the name of the file Outbox.dbx to "Outbox.old".
Do remember that none of the messages in the "old" Outbox folder will remain accessible to you.
You can erase the file Outbox.old if changing the name rectifies the Outlook Express mail sending problems.
If these above-mentioned solutions don't work, then generate an SMTP log file using Outlook Express to get a detailed look at what is causing the issue.
Part 2: How to Repair Corrupt PST Files
If for any reason your PST files and Outlook Express emails become corrupt and inaccessible, then the methods mentioned above should be able to help you in resolving the issue. However, if they are unable to provide a solution for the Outlook Express mail sending problems and the PST file corruption, then you can use a third-party repair tool like Outlook PST Repair to fix it. This PST repair tool can repair corrupt PST file and also recover all of its data in a relatively short period of time.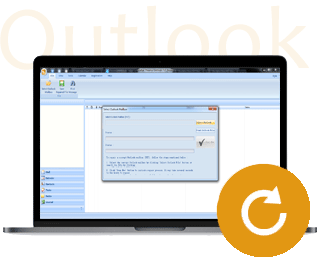 Recovers all mailbox components within the files such as emails, attachments, contacts, calendar items, journals, notes, etc.
Recovers accidentally deleted emails that were purged by mistake or lost due to unplanned system formatting
Allows saving recovered mails in EML, MSG, RTF, HTML, and PDF formats
Supports repair of encrypted & password protected PST files
Enables you to arrange scanned emails using various criteria such as "Date", "From", "To", "Subject", "Type", "Attachment", and "Importance"
Repairs corrupt Outlook file created in MS Outlook 2016, 2013, 2010, 2007, 2003, 2002 (XP), & 2000 and MS Office 2016, 2013, 2010 (64-bit version), 2007 & 2003;Supports Windows 10, 8, 7, Vista.
Outlook Express mail sending problems can be a source of much irritation for Outlook users. It can cause the outbox folder to become bloated. The reason for this issue is a corrupt outbox folder. There are several solutions that you can attempt for fixing this problem. However, if these solutions don't bring the desired results, then the only option left to you for troubleshooting this problem is to use a well-recommended PST repair utility like Outlook PST Repair.
What's Wrong with Email
Emails Lost or Corrupted

Forgot Email Password