Can I restore a deleted Google Account?
I deleted one Gmail account and opened another. I foolishly deleted everything from previous account. Now I need get back my information of a transaction I made. Can I restore previous Gmail account and recover emails?
How to recover deleted Gmail account? On this page we will offer the best solution to help you recover a deleted Gmail account. If mail account is Hotmail or Yahoo, you can follow the guide how to restore Hotmail account password, and how to recover Yahoo email account.
Part 1. How to Recover a Recently Deleted Gmail Account
If you deleted your Gmail account, you may be able to get it back. Follow the next steps to get your Gmail account back.
Step 1 You should go to Google Account Help, and click on Follow the steps to recover your account.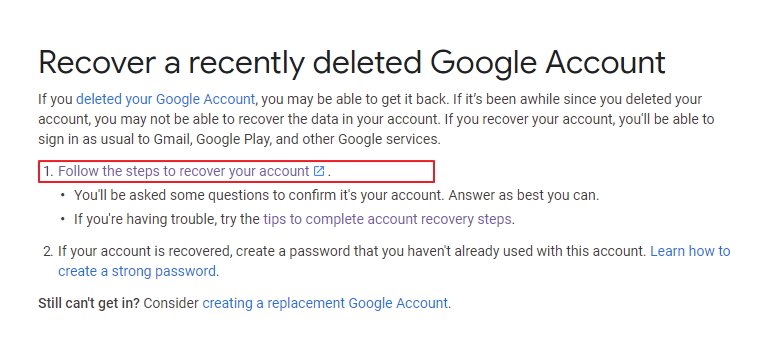 Step 2 You just follow the steps, enter your Email or phone number and click "Next".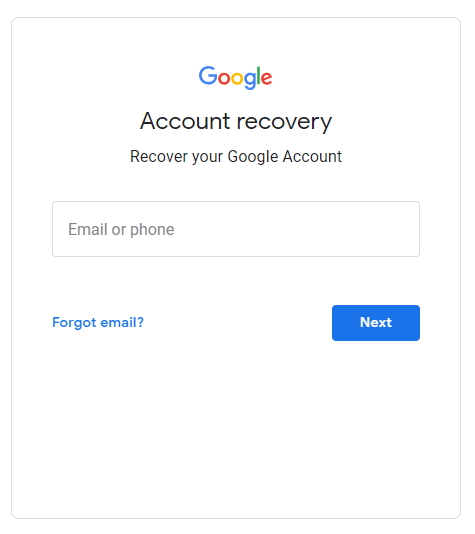 Step 3 Enter the last password you remember and next.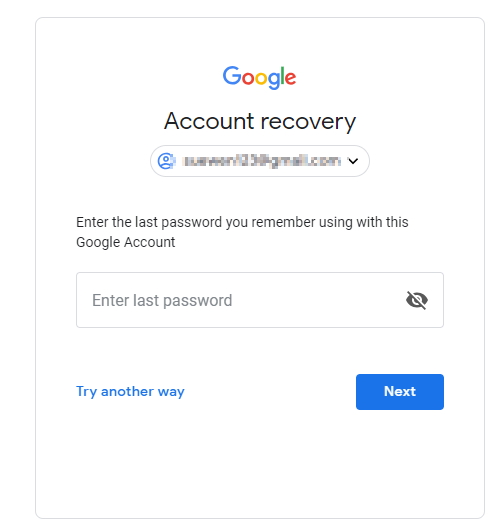 Step 4 You get your Gmail account success, and click "Continue" to view your Gmail.
---
Recover all contents such as e-mails, attachments,contacts, calendars, tasks, notes and journals from a corrupt Outlook PST
Conducts deep scans and search for recoverable data within severely corrupted PST files
Repair encrypted & password protected PST files, recover data from password-protected files
Allows users to preview recoverable items before saving them
Allows saving recovered mails in PST, EML, MSG, RTF, HTML, and PDF formats
Supported: Windows 10/8/7/XP/Vista, MS Outlook 2016, 2013, 2010, 2007, 2003, 2002 (XP), & 2000.
---
Part 2. How to Delete a Gmail Account
Sign in to Gmail. Once signed in, look for the menu button in the inbox. This button looks like a gear. It is also located in the Gmail window's upper right corners. Just click on the said button. Once it drops down and shows options, locate "Settings" and choose it.

Once you are at the "Settings" page, you have to look for the "Accounts and Import" tab. It should be located as one of the tab options at the top of the page. By clicking on the said tab, you will be redirected to the "Accounts and Import" page.

Look for "Change account settings", locate "Other Google Account settings", and click on it. This should open the Google Account Management page.

Once in the "Google Account Management" page, you have to locate the "Data tools" tab and click on it.

On the right side of the "Data tools" page, you will see some options. Under "Account management", find "Delete account and data".

Confirm that you want to delete the account. Once you click on the "Delete account and data" option, a warning will appear, and your confirmation is needed for deleting the account. Check each of the boxes you see to confirm your understanding regarding the loss of access to related services. The boxes will not refer to what services you will be losing access to. What these boxes mean is that you are just acknowledging that you will lose access to the said services.

Click on the "Delete Google Account". And you're done!
While you deleted your Gmail account and want to get it back again, you can follow this page which offer the solution on Part 1, You can easily get your Gmail account.
What's Wrong with Email
Emails Lost or Corrupted

Forgot Email Password