"I experienced power failure while I was working from my USB flash drive. Suddenly, I am not able to access my data. Which USB stick recovery tool can I engage?"
When it comes to storage of digital files, the convenience of USB stick cannot be stressed enough. And as the world grows more and more digital, the necessity of it grows as well. Even so, the USB stick is equally vulnerable. It can fail at any time without any warning. Once it becomes inoperative, your data is at risk of getting lost and you'd start thinking about USB stick recovery.
Besides, the internal memory chips of USB are only usable for finite number of times—they eventually go bad due to memory overuse. But the chances of using the USB stick to the point of overuse are next to never. So the right question to ask would be:
What causes USB to fail before memory over use?
Or even more important, what are the symptoms of drive failure to eliminate the worry of stick recovery?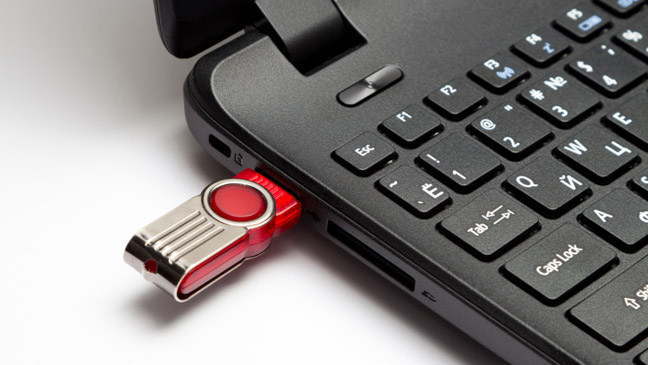 Part 1: USB Memory Stick Failure Symptoms
There are tons of occasions that result to USB memory stick failure—virus attack, power surge, electrostatic discharge, improper removal of the mass storage, accidental deletion, accidental formatting when Windows ask you to format the disk, conversion of file system of the USB drive to RAW making your data inaccessible.
But before the memory stick failure happens, how can you judge that it is about to happen?
Let`s explore some of the most common signs.
1. Driver Demanding Formatting Before Use
The error is mostly a result of by passing safe removal of the USB flash drive, interruption of formatting process, and disconnecting the drive while still in use. These actions damage software of the USB. What more, it kills some memory cells of the flash stick, which makes your computer to tell you to format the USB before using it.
To get access to your data, you can safely format the USB stick, and then use a USB stick recovery tool to retrieve your data.
2. The driver showing denied access
This is mostly because of the malicious effect of viruses or a third party harmful program, which write wrong data in the Master Boot Record and damages directory and partition structure of a USB stick making it inaccessible.
Still, you can execute USB stick recovery without retrieving the viruses utilizing an apt recovery tool.
3. Broken drive cases and plugs
USB stick usually sticks out when inserted in a computer. It is easy to bump it accidentally, which tends to break off the connector or bend it. In case the connector bends, power will short circuit the USB component. This might lead to further damage.
The solution for physical damage is mechanical repair before trying to recover files from the USB stick.
4. Data cannot be recognized (Turn to RAW Drive)
Raw file system means that "the disk is not formatted, and there is no file system assigned to it". You`ll tell if your files are turned into the RAW format when your Windows system tells to format the drive before using it. And that`s the only way to get a USB stick to work again.
The damage happens as a result of power cuts, interrupting copying session, working incorrectly with software that modifies disk partition, and virus effect.
But before fix the USB in RAW format, execute a RAW USB stick recovery to ensure data safety.
Regardless of any sign of flash disk failure, your data isn't permanently lost. In fact, indefinite data loss in USB flash disk drive is rare. With the right care you can readily recover files from memory stick.
---
Part 2: Is it Possible to Recover Data from USB Memory Stick?
Yes, it is possible to carry out a successful USB memory stick data recovery. Whenever you lose data, it's only the file path that is hidden. Your deleted data can still be retrieved from your drive. But remember to stop further usage of your USB memory stick to prevent overwriting on the currently available data. It is also a good idea to have an online backup mechanism of your data. You can use backups like iCloud, GoogleDrive, and iTunes. You need only to have your pass code and email address for accessibility purposes. Furthermore, there are several memory stick recovery software that you can use to recover lost data.
---
Part 3: Best USB Memory Stick Recovery Software
The good news is that the majority of damages on USB drives are repairable and memory stick recovery is easier.
The drive uses nonvolatile media without moving part which eliminates risks of permanent data loss, except for the mechanical damage on the memory chip, which precisely carries your data. And still, such damage presents only a small chance of indefinite data loss.
With the correct tool, USB memory stick recovery is reliably fast.
And before you execute a Google search and end up with a pile of unreadable files, let's review Recoverit Data Recovery —one of the world`s excellently-knitted memory stick recovery software, with over 5 million satisfied users globally.
Video: How to Recover Lost Data
Features of Recoverit Data Recovery
Non-Oppressive Data Recovery Solution
Execute a deep-scan on your drive and restore files from USB stick regardless of the way you lost it.
Recoverit presents comprehensive utilities that recover accidentally deleted files, accidental formatting, mechanically damaged flash drives, virus attack, improper operation, power surge, etc. The tool understands that you can lose data in multiple ways.
Recovery of Nearly all Types of Files
Recover almost any file format you can ever lose.
Utilize the advanced functions on Recoverit Data Recovery that non-selectively recover photos, videos, documents, emails, pdf files, outlook archive, miscellaneous, web pages, and even more. The tool recovers 1000+ file formats to ensure full stick recovery for any data type you`ve lost.
Advanced Deep-Scan Algorithm
Scrape deeper into the data structure, bring together your files' fragments, and restore memory stick with fully accessible data.
Recoverit comes with a more advanced scan algorithm that`s not only fast but also neatly arranges data structure to deliver a high recovery rate of over 96 %. The tool does its best to eliminate the recovery of inaccessible files.
This App has effortlessly access to powerful USB stick recovery utilities that retrieve your lost data easily.
The developers of Recoverit flawlessly combines graphics and words to present a no brainer access to the tool`s functions. Just 3-steps recovery—Select, Scan, and Recover.
So, how do you utilize these features to get your data back?
---
Part 4: How to Recover Files from Memory Stick
A Step-to-Step Guide of USB Stick Recovery Using Recoverit on Windows
Step 1: Launch and Register Recoverit
After downloading Recoverit tool, double click on the Recoverit desktop app to start it. Recoverit allows you to scan and preview data on your USB stick at no cost. However, if you want to recover and store the lost data, you`ll have to register and upgrade. If you`re looking for free USB stick recovery, for files less than 100MBS, you can skip this step
Step 2: Plug in the USB Stick
After successful registration, plug in your USB stick for recognition, and will launch on the storage Window. Take note of it.
Step 3: Select the USB stick for recovery
Alternatively, if you remember the precise location where you lost your file, you can resort to the "Select Folder" function to initiate the scanning process.
Step 4: Scan
This screen presents several filtering and scanning options to help you pinpoint the precise file you want to retrieve back. You`ll find utilities like File Path, File type, File Modified Date, Show all Files and Search File Name or Path all to help you filter your scan for more precise recovery.
Step 5: Preview and Recover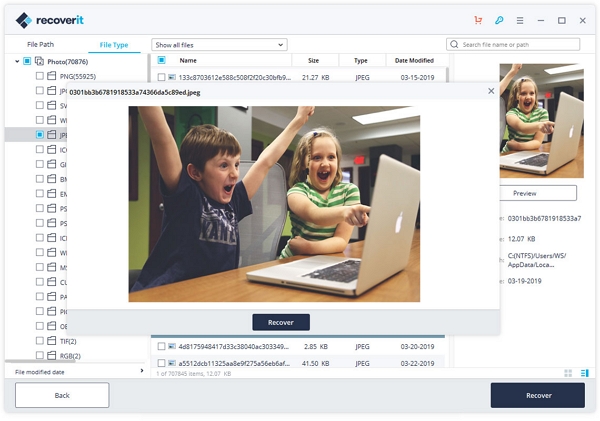 Before recovering, there is a Preview function which previews different file format including image, video, pdfs, docs, etc. to confirm a file before recovering. To use it, you can hit the Preview tab or double click the file you wish to retrieve. To execute recovery, hit the "Recover" button.
Bottom line:
The extreme wide application of computer devices lets people opt for several portable media like a USB stick. And as well as any other device, USB stick drive may get broken, and the data they contain might be lost. But that doesn't mean you can`t recover USB stick. With the right USB stick recovery tool, you can retrieve all your data back.
USB Solution
Recover USB Drive

Format USB Drive

Fix/Repair USB Drive

Know USB Drive