A USB drive just like any other data storage devices has the possibility of corruption or be physically damaged. While the error and damage rate of flash drives, in general, are comparatively low the fact is that when they do become damaged for some reason recovering data from them requires a good set of software recovery tools. Recoverit data recovery can help to retrieve your USB data back. Also, unlike cylindrical drives USB repair especially if there is physical damage can be near impossible.
USB Drive Common Errors Message
When your USB drive get corrupted or damaged, you will get an error message like "Please Insert Disk into Removable Disk". The other common errors: "USB Device Not Recognized or Malfunctioned", "you need to format the disk before using it". The error is a clear indicator of a corrupt flash drive controller software. It also indicates there is a problem with the NAND memory. If it is a relatively new USB drive, it can be caused by low-quality NAND chips usually a feature in cheap drives. Not being able the access the controller software has caused the drive to be unreadable by the operating system. Plus, if it does mount the size is shown as 0MB.
Flash drive repair for computers is still a lot easier to use with a better recovery rate compared to ones for SD cards. However, the software you use to recover data from damaged USB drive needs first to be able to detect the drive especially since corrupted drives will not mount as easily. Then the software will need to recover data in one of the many strange formats that used. In this article, we will go over how to repair a USB drive and recover data back.
Recoverit - The Best USB Repair Tool to Get Data Back
Before your go to repair your USB drive, you should try to retrieve your data back with a data recovery software. But the USB drive can be detected by the computer. Recoverit data recovery is a reliable and effective USB data recovery software. It can help you recover any data from damaged or corrupted USB flash drive.
How to Recover Data from USB Flash Drive with Recoverit
Download and install Recoverit USB flash drive recovery on your computer. Connect your USB drive to the computer, launch Recoverit data recovery to perform USB data recovery with "External Devices Recovery" data recovery mode.
Step 1

Select a data recovery mode

With Recoverit data recovery to recover data from USB drive, please select "External Devices Recovery" data recovery mode to get started.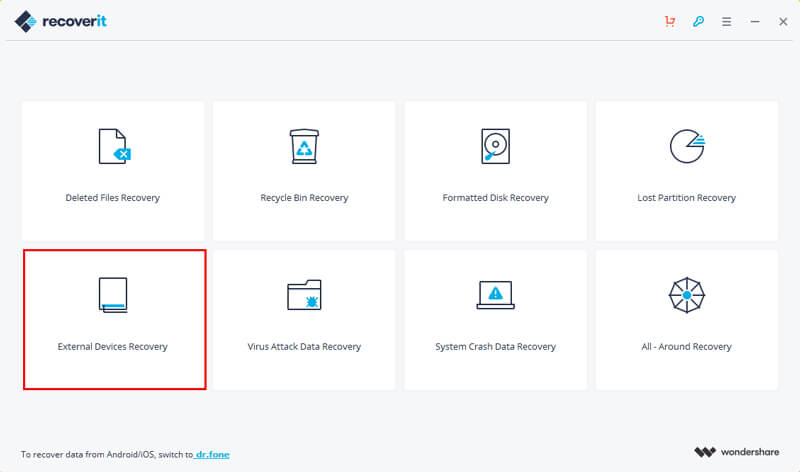 Step 2

Select the location to scanning data

Make sure your USB drive detected by the computer, select it and click "Start" button to process.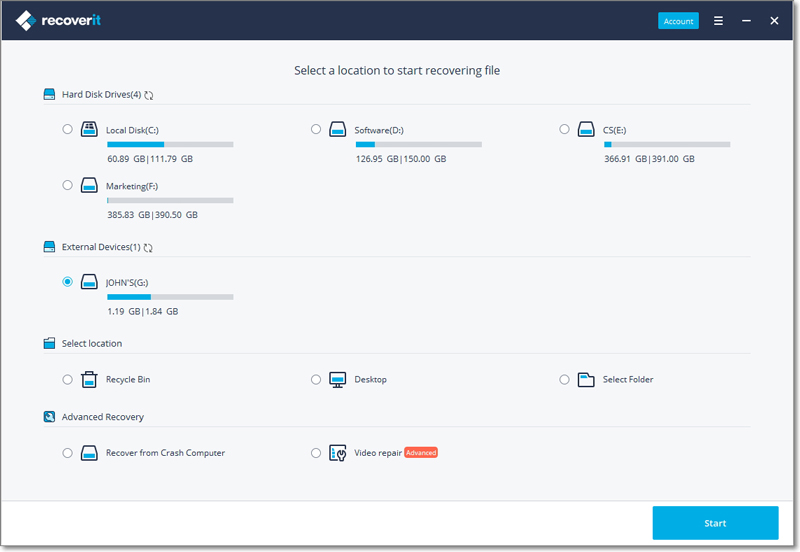 Step 3

Scan USB Flash Drive to Search Data

Recoverit USB data recovery will start a quick scan to search data. If you cannot find your data after the first scan, you can go to scan again with "All-around Recovery". It will search more files and take more time.
Step 4

Preview and recover data from USB drive

After the scan, you can preview some recoverable files. Select your data and click "Recover" button to get your data back.
Note: Please do not save any recovered data to the damaged or corrupted USB drive.
Video tutorial on how to recover data from USB flash drive
How to Repair USB Flash Drive without Software
1. How to fix Undetectable USB Flash Drive
The first step to repair a USB drive is getting the Windows operating system to recognize it. The steps below will help force Windows operating system to recognize it.
Start by clicking on 'Control Panel' and then 'Drive Manager.'

Click on the '+' symbol to expand on the 'Disk Drives' list.
You will see an arrow that faces down across the 'USB drive.' Just double-click on it and choose the 'Enable Device' option.
Then you click 'next' and then 'next' again, and finally, it's done.
Once the drive recognition steps have been completed, you then have to assign drive letters. This can be done by following the steps below:
Click on 'Start' then 'control panel' and then go to 'Security' and choose 'Administrative Tools' and click on 'Computer Management.'
Right-click on your USB drive. You then choose the 'Change Drive Letter and Paths.'
Click on the 'Add' button and then 'OK.'
You can now assign any one of the available drive letters to the USB drive by simply clicking on it.
You then right click on the drive and give it the 'online' designation.
2. How to Fix USB drive logical issues in Windows
The first step is to insert your USB thumb drive into the computer's USB drive.
Click on 'My Computer' and choose the USB drive that appears.
Right click on the drive and go to Properties'.
Then choose the 'Tools' tab.
Click on the 'Check Now' button.
You should be now presented with two repair options, i.e. "Scan for and attempt to recover bad sectors" and "Automatically fix file system errors."
Check both the boxes and click 'start' to commence the scanning process.
Once the scan is complete click 'close.'
3. Windows 7 users can carry out the following steps
Start by inserting the USB drive into the port of your computer
Right click on the USB drive in 'My Computer' and then go to 'Properties.'
Click the 'Tools' tab.
Then click on the 'Rebuild' button.
The scan takes a while to complete after it completes close the 'scan' window.
Then just right click on the USB drive and then 'Eject' before removing the USB drive from the computer.
4. Windows is Unable to Format the Drive
Step 1 The USB drive should be inserted into the port and then right click My Computer icon. Select the "Manage" option:
Step 2 Click the Disk Management option.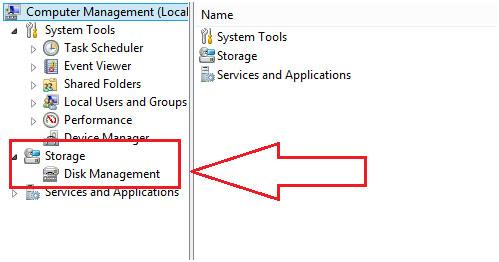 Step 3 Select the faulty drive and make sure that it is checked for health and the other factors that are being presented by the system: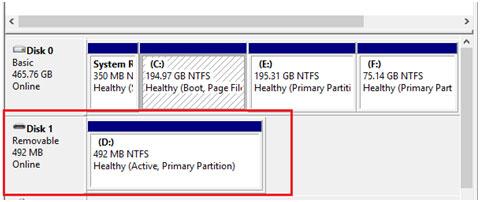 Step 4 Right click and select "Format" option to format it
USB flash drive repair can be tricky but with the growing number of people relying on it for their data storage needs the right precautionary measures can help save the drive from data corruption. Since file systems like NTFS and FAT32 don't store data validation sessions; it is important to actively backup your data, then validate it using checksums. You can generate both MD5 and SHA1 hashes for all your files which then helps to check against possible corruption and restore archives.
Finally, regardless of the filesystem always remember to unmount a USB drive properly. Proper unmounting procedures will ensure that all read/write sessions have been completed and buffers have been flushed which protects against possible data corruption. You will also want to invest in a good USB repair tool just in case something does go wrong.