Are you thinking about streaming your favorite video, music, photos, or live TV across your QNAP-based network? Emby Media Server is an appealing solution for streaming the content of your interest on all devices linked to your QNAP NAS. Therefore, we have put forward an effort to present the overview of the Emby Server for QNAP and the detailed procedure to set it up on your QNAP NAS.
Part 1. What Is Emby Server for QNAP NAS?
Emby Server is a streaming service widely used on computers, smartphones, streaming devices, gaming consoles, and especially QNAP NAS devices to share and stream audio and video content on the fly. Not only sharing but Emby also enables media recording and syncing for later access. You can take Emby as your personal media library having trending content under your control where you can manage the content of your pursuit.
Key Features of Emby Server for QNAP NAS
Here is the list of prominent features of the Emby server for enhanced performance and an enjoyable streaming experience.
| | |
| --- | --- |
| Key Features | Description |
| Live TV Broadcasts | Emby offers a Live TV feature that allows you to watch live TV channels or their broadcasts on your QNAP-based network. You can enjoy this feature if your family is fond of watching TV shows, musical events, or live telecasts. |
| 4K Cable Channels | Now you can broadcast your favorite 4K cable channels on your QNAP-based network using Emby. All you need is a reliable tuner and permission from your cable provider, and you are ready to go for your channel streaming. |
| Media Downloading | Emby lets you download the media for offline use, whether it has been streamed or not. If you love watching movies, TV shows, matches, serials, or documentaries, download them on your QNAP and then stream them on your NAS-based network. |
| Manual and Automatic Recording | You can configure the setting whether you want to record a streaming event manually or automatically. If you have selected the automatic recording option, Emby will record all your prospective streams. |
| Setting Maximum Time Limits for Recording | It's easy for you to set maximum time limits for recording a streaming session. Moreover, you can mention a session's starting and ending time to be recorded (e.g., starting time: 5 minutes, ending time: 55 minutes). |
| Multiple Channel Support and Series Record Enabling | Emby allows you to record multiple channel programs simultaneously to save them for later viewing. Moreover, you can enable series recording for a TV show or event, such as a drama serial's episodes. |
| Server Dashboard Configuration | You can configure the dashboard according to your preference for convenience. For instance, you can change the layout of the widgets display and tabs designs. Also, configure the color of tabs to identify and distinguish currently opened tabs. |
| Customized Theme Enabling | The Customized Theme Enabling is a fantastic feature if you're fed up with the typical black or white theme. Emby offers endless color customization to configure your main menu display. You can also set your favorite image or gradient color scheme as a background theme for Emby. |
| Enabling Lyrics in Audio Streaming | You can use this feature if you're a lyrics lover and want to display song lyrics during your favorite music event streaming. Moreover, Emby provides different layouts, styles, and font colors for lyrics display during a stream. |
| Auto-Quality Streaming | Emby automatically sets the video quality of your streaming content according to your network speed. This feature is helpful, particularly for slow-speed Internet users. |
| Content Categorization | Content is displayed in categories to facilitate you in choosing between your favorite content. Whether you love a thriller, breaking news, or a music event, you can easily find it using this categorization feature. |
| Displaying Trending Content | Emby displays trending and on-demand content based on user ratings on its main interface so that you can access top-hit movies, serials, or TV shows. |
| Adult Content Management | You can censor adult or taboo content using the Parental Control feature. This feature is instrumental for parents, primarily if their children use Emby for content-watching. |
| Intro Skipping | Emby allows you to skip TV shows' intros to have a smooth and non-boring streaming sensation. |
| Cloud File or Folder Syncing | You can sync a file or media folder from your Emby account to the Cloud for later use on a QNAP NAS device (sharing, viewing, or streaming). |
Performance of Emby Server for QNAP NAS
QNAP Emby performs excellently regarding streaming media across a QNAP-based network. Its vast compatibility, subtitle display, and hardware-accelerated transcoding enable it to be used by users from almost all countries. It is because Emby allows users to download subtitles in more than 200 languages.
Regarding its interface, its colorful theme won't make you tired or bored because Emby provides unlimited options for theme customization, including colored themes, image themes, and gradient themes. However, its backend interface (where you manage account settings, subscriptions, libraries, etc.) is a bit perplexing and can confuse a newbie user.
If you're worried about whether to spend money on Emby, rest assured that Emby offers tons of features in its Premiere plan, including cloud sync, media downloading, intro skipping, auto-quality streaming, multiple stream recording, etc. However, you can enjoy it even in the Emby Free version because major features like streaming and enabling subtitles are free-of-cost.
User Reviews Emby Server for QNAP NAS
Rating Based on User Reviews: 4.1/5 (Check Rating)
Users have exceptionally appraised Emby's streaming services for QNAP NAS. 90% of the users are satisfied with its features, compatibility, and interface, rendering it the best emerging platform for media streaming for QNAP NAS networks.
On the other hand, some users have regarded its premiere plan as pricy and more expensive than its market rivals. Moreover, a few users complained that its setup was a bit time-consuming and its interface was messy.
Pros and Cons of Emby Server for QNAP NAS
We have presented a few advantages and disadvantages of Emby Media Server to enhance this streaming service's comprehension.
Pros
Integration with Streaming devices such as Roku and Chromecast
Extensive parental control
Supports PC computers, laptops, smartphones, tablets, NAS, streaming devices, and more
Supports both manual and automatic recording
File conversion for different devices
Cons
Most of the features require a subscription
Incompatible with some QNAP versions
Relatively expensive than its competitors
The backend interface (where you configure the setting) is complex
Part 2. How to Set Up Emby on Your QNAP NAS?
Setting up Emby on your QNAP may be a little time-consuming task. Here is the in-depth procedure for installing and setting up Emby Server on your QNAP NAS device for content streaming:
Emby Server QNAP Installation:
Operational Steps:
Step 1: Open your web browser and go for Emby's official site.
Step 2: You will see the Download option in the main menu. Click it, and a new window will launch, showing different Emby versions for other devices. Click the QNAP option to download Emby for your QNAP NAS.
Step 3: Emby will ask which Version you want to download for your QNAP NAS. You can download the Emby version according to your QNAP's specifications.
Step 4: Now, navigate to your QNAP and launch App Centre on your NAS device.
Step 5: You can see the Install Manually option at the top right corner. Click this option to manually browse and install Emby.
Step 6: QNAP App Centre will automatically browse and show the downloaded Emby setup when your click Install Manually. Tick Emby server setup and click Open to install Emby on your QNAP. The installation will take a couple of minutes.
Setting Up Emby on QNAP
You must carry out some basic steps after installation to set up the Emby server on your QNAP NAS. Here are the detailed steps:
Operational Steps:
Step 1: A Welcome window will open, asking you to choose your preferred language.
Step 2: If you don't have an Emby account, Create it on the Emby QNAP interface. On the other hand, you can link a pre-existing Emby account if you have one.
Step 3: Now, you can set up your Media Library by clicking the +New Library option.
Step 4: To finish the Library creation process, fill in the required information such as content type, metadata language, etc.
Step 5: When you're finished, the progress window will launch, informing you about setup completion. Click Finish to start using Emby on your QNAP NAS.
Step 6: The left panel of QNAP Emby will display details about your Emby account, Libraries, themes, and other settings. You can manage your configurations using left-panel options.
Part 3. Emby and Its Alternative Plex- Which Should You Choose for Your Media Server
Various media server applications are available in the market for establishing QNAP NAS as a multimedia streaming platform, out of which two are highly eminent, Plex and Emby. We have conducted a head-to-head comparison of both services so that you can quickly figure out the best one for your QNAP.
Parameter

Emby

Plex

Installation
A bit difficult because you won't find Emby on QNAP App Centre
Relatively easy because Plex is available on QNAP App Centre.
User Interface
Relatively Less user-friendly
More User-friendly
Features
More Flexible and easy-to-customize features.
Features are numerous, but their customization is a bit difficult.
Client Applications
Not Available
Available
Playback
Offers playback information to users about the media they are watching.
No such feature available in Plex
Pricing
It has a free version and three paid plans:
Monthly: $4.99
Yearly: $54
Lifetime Subscription: $119
Plex also has a free version and three paid plans:
Monthly: $4.99
Yearly: $39
Lifetime Subscription: $119
Plex and Emby both provide exquisite services for multimedia streaming across NAS-based networks. Although both applications have advantages and disadvantages, choosing any as your dream media server is entirely a personal choice. Shortly, we can assert that Plex is more inclined towards creating a user-friendly experience while Emby is more customizable in its features.
Part 4. Can You Recover Your Media Data from Your QNAP NAS?
Along with content streaming, you can also download media and store it on your QNAP NAS using Emby Server. However, if your favorite recorded TV show or movie is deleted accidentally, there is nothing to be fretful about.
You can retrieve your lost media via a potent recovery tool enabling NAS data recovery. In this scenario, we recommend using Recoverit, the most authenticated software, supporting QNAP NAS recovery with guaranteed results.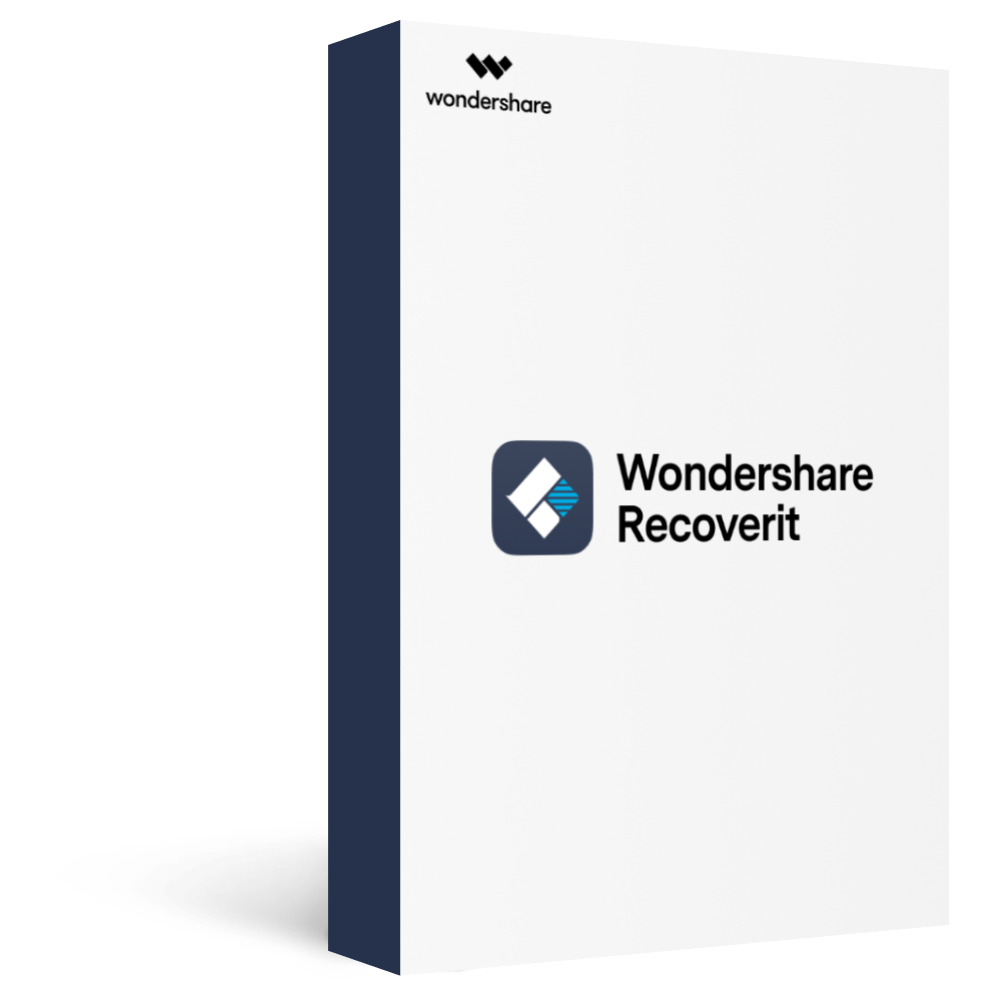 Why Do We Regard Recoverit as the Best Solution for NAS Data Recovery?
5,481,435 people have downloaded it.
Recoverit helps you retrieve lost or deleted images, videos, documents, and other file types from your QNAP NAS device efficiently and securely.
You can use Recoverit's premium plan as a free trial. It assures a 7-day money-back guarantee if you don't like its services.
You can recover data within seconds with certified results if your device undergoes unexpected deletion, formatting, corruption, virus attacks, or crashes.
Recoverit supports advanced NAS scanning, making your QNAP NAS recovery convenient and speedy.
It contains an advanced video recovery feature that can automatically scan and gather video fragments to restore your video files.
Operational Steps:
Step 1: Launch Recoverit Data Recovery Software on your computer after downloading.
Step 2: Click the "NAS and Linux" option at the left panel on the main interface.
Step 3: Now, click the NAS Recovery button, and Recoverit will start searching for the NAS devices to restore data.
Step 4: Recoverit will display the list of all QNAP NAS devices below the NAS Servers option.
Step 5: Specify the NAS device to initiate recovery.
Step 6: Fill in the details and click the Connect button to establish a remote connection.
Step 7: After connection development, Recoverit will initiate Scanning deleted files in the specified NAS device.
Step 8: Preview the scanned media to identify the data you want to recover.
Step 9: Click the Recover button to retrieve the deleted files after previewing.
Video Tutorial on How to Recover Files from NAS Server?
Conclusion
If you're looking for an unbeatable streaming solution for your QNAP NAS, Emby Server is worth considering. Loaded with countless features and fascinating themes, the Emby server has been the top choice of most QNAP users. Given this ground, we thoroughly evaluated the Emby server, its features, performance, pros and cons, setup procedure, user reviews, and alternative solutions.