Gmail is a brand line of Google company, which has been a trust-worthy and popular mail-site for users to perform their tasks. If you know how to make use of a Gmail account, it will definitely bring a lot of benefits. A Gmail account can somehow be lost due to the users' carelessness, or getting access to an email account would be quite complex in some certain cases. According to a recent survey, the most frequent faced by customers while using Gmail is the recovery of the mails.
If you encounter some of the reasons such as forget your username or password, it will be a hard task to log into your account. In this article, we shall offer you a informative description on how to recover Gmail account.
Part 1: How to Recover Gmail Account
Follow the next simple steps to recover Gmail account:
1. Associated phone number or alternative email address
Gmail sign in page always require it users to fill in their personal contact like phone number and alternative email address. Make sure that in the first place you had already done that step.
Visit the link we provide here: https://www.google.com/accounts/recovery/ to confirm the problem you are dealing with.
Select your option. Then you will be presented a screen which asks you to choose a way so that it can be able to contact you via phone or alternative mail.
After that Gmail Support Team will text or call you to give a confirmed code. Use the code provided and then you will certainly succeed in logging in your account.
2. How to Recover Gmail Account and Username
Visit the link to get access to the Google Support Team: https://support.google.com/accounts/troubleshooter/2402620?hl=en&rd=2
In the list showing common troubles, choose the "I forgot my username" option to confirm the one you have to handle.

After that, you will be presented to a new screen. Choose the "Yes" option in the question.

When you have finished your previous step, a long text will be on the screen, guide you carefully with details on how to recover Gmail account.
Part 2: How to keep your Gmail account safely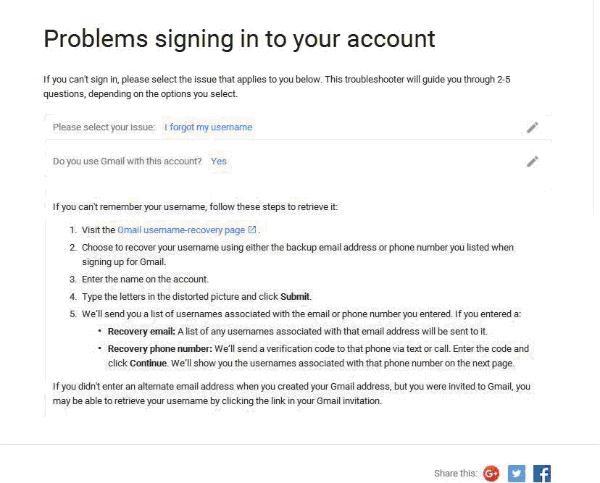 Make sure that you always have a copy of Gamil account and password, written down in your notebook or stored in your mobile phone. On every email page, there is a help centre which offers detailed instruction. You should try looking at it first to see if it's useful or not. Bear in mind to keep your security information up to date. All the personal information like phone number or alternative email address should always be active so that you can be contacted easily. On the Internet, there is a lot of help. Typing your problem and ask for the Internet users to help is also a great idea.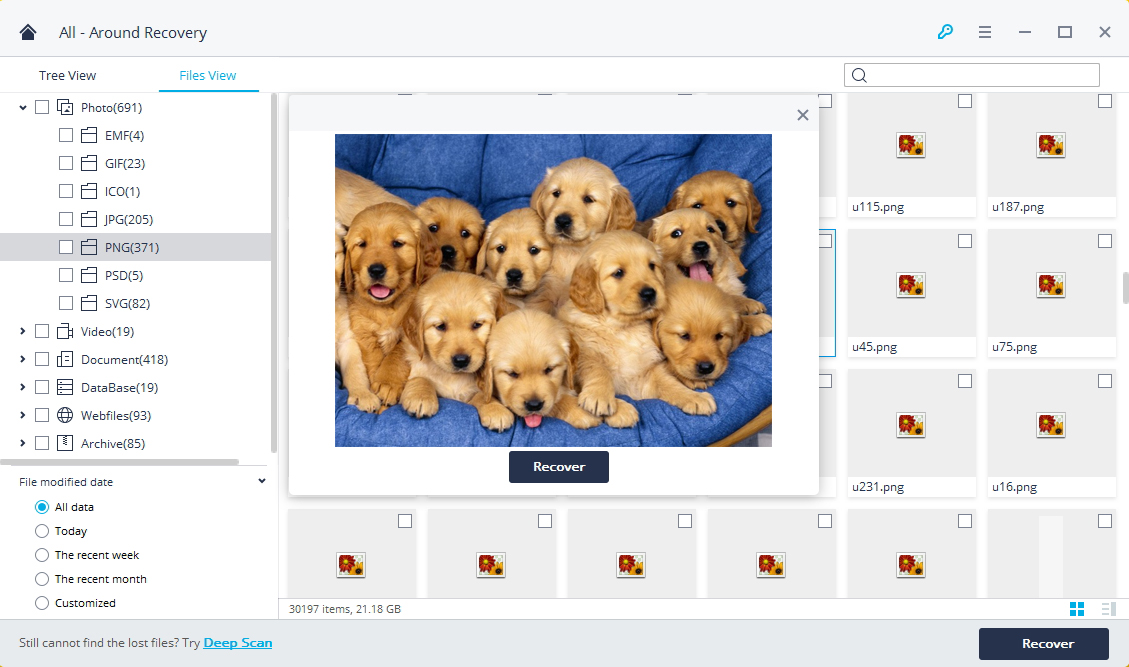 Recover lost or deleted files, photos, audio, music, emails from any storage device effectively, safely and completely.
Supports data recovery from recycle bin, hard drive, memory card, flash drive, digital camera and camcorders.
Supports to recover data for sudden deletion, formatting, hard drive corruption, virus attack, system crash under different situations.
What's Wrong with Email
Problems with Outlook

Problems with Gmail

Problems with Hotmail

Problems with Yahoo