The Best Free PST Repair Tool for MS Outlook
Overview of PST File
An Outlook PST file is a Personal Folder File that is responsible for storing the email messages and items such as journals, notes, tasks, calendars, contacts, and other attachments on your system. It is the preferred file format used by MS Outlook. Any email message that you send or receive using MS Outlook is stored on your PC in the form of an Outlook PST file.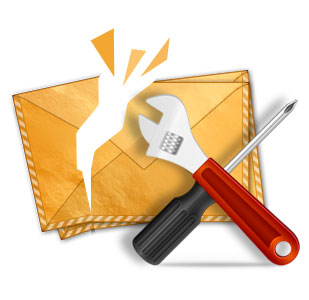 Causes for PST Files corruption are:
PST files are prone to errors and corruption just like Excel and Word files. If you see an error message is displayed on your screen when you try to open a PST file then there is a chance that it might have corrupted. Now, there can be many reasons for this. The following are some of them that are most likely to cause corruption of PST files.
Local hard disks on PCs have a habit of developing bad sectors. Outlook PST files that get stored on them can easily become corrupted or damaged. When this happens, it becomes impossible for you to access or open your PST files.
Outlook PST files are sometimes stored on network servers as well. If your PST file is on one of these servers and the network encounters an issue then there is also a chance that your PST file will become inaccessible to you. Moreover, if the network server breaks down or any of its components fails then the PST file might even get corrupted as well.
Another instance when the chances of PST file corruption become significantly increased is an unexpected power failure. In this scenario, any PST file being accessed at the time of the sudden power loss can get damaged quite easily.
The presence of malicious software on your PC is not a healthy sign. These viruses can hurt you a lot and corrupt valuable files stored on your system. They can also infect and corrupt PST files too.
Abnormal Shutdown of Outlook
Shutting down MS Outlook without saving your PST files properly is also something that can corrupt them too. This usually happens when MS Outlook encounters a problem and you have to shut it down using the Task Manager.
If your PST file has indeed been corrupted then you will have to repair the corrupt PST files to recover the valuable data that is stored in them. Repairing of the corrupt or damaged PST file might not be possible without using a good PST repair tool. However, just using a repair tool is not enough as it won't be able to repair corrupt PST files in a safe and secure manner. You will have to make use of the best PST repair tool for this purpose.
Part 1: The Best Free PST Repair Tool for MS Outlook
When PST files get corrupted or damaged they need to be repaired as soon as possible or the data present in them might get lost forever. There are no authentic means of recovering data from corrupted PST files except using a PST repair tool. You can find a great number of PST repair tools on the internet. Most of them are useless, however, and fail to repair corrupt PST file. There are some that can do this job effectively, though but they too are available for a premium price. The best PST repair tool for MS Outlook that is available for free is the Stellar Repair For Outlook.
Recovers all mailbox components within the files such as emails, attachments, contacts, calendar items, journals, notes, etc.
Recovers Accidentally Deleted Emails that were purged by mistake or lost due to unplanned system formatting
Allows saving recovered mails in EML, MSG, RTF, HTML, and PDF formats
Supports repair of encrypted & password protected PST files
Enables you to arrange scanned emails using various criteria such as 'Date', 'From', 'To', 'Subject', 'Type', 'Attachment', and 'Importance'
Repairs corrupt Outlook file created in MS Outlook 2016, 2013, 2010, 2007, 2003, 2002 (XP), & 2000 and MS Office 2016, 2013, 2010 (64-bit version), 2007 & 2003;Supports Windows 11, 10, 8, 7, Vista and Microsoft 365.
Part 2: How to Repair Corrupt PST File In Outlook
Here is a guide that is going to help you in learning how to repair corrupt PST file using the Stellar Repair For Outlook.
Step 1 Launch Stellar Repair For Outlook on your PC computer, click "List Profiles" or "choose manually" to search corrupt Outlook file from the local drive;
Step 2 'List Profiles' option will auto-scan and list all Outlook data files associated with your Outlook profiles. Once the process is completed, select the Outlook data file, then click 'Repair';
Step 3 If you select 'Choose Manually' or 'Choose Mailbox Manually', it will allow you to 'Browse' the Outlook data file (OST/PST) for repair. You also can use the 'Find' option to search and select the OST or PST file if the file is not located at the default location. Then, Stellar Repairt For Outlook will start to scan and repair the Outlook data file;
Step 4 You can preview the recoverable OST or PST file items before saving;
Step 5 Once you find the files you need, select the files to recover and click 'Save Repaired File' under the 'Home' menu. Select the PST or desired file format from the 'Save as' window, then click 'Next'.
Step 6 Now, you can tap the 'Browse' option to select the location to save the recovered mail files in the new PST file. Here, you will see an option 'Apply Advance Filter' that enables you to filter out Junk/Deleted items or emails based on address or data range.
Step 7 The PST file will be saved at the selected location. To import the file into your Outlook profile, just click the 'How to Import PST File' link.
Simple Tips to Prevent PST File Corruption in Outlook
The following are some tips that are going to help you in ensuring that your Outlook PST files don't get corrupted so often and remain accessible to you at all times.
The importance of having a good antivirus software program installed on your system can't be overstated. It will help you in protecting your PC from viruses that can corrupt your PST files.
Always ensure that you save your PST files appropriately before closing MS Outlook. This will make sure that your PST files don't get corrupted because of abnormal Outlook shutdown.
Be careful about the health of your local hard disks and constantly check them for bad sectors. Try to ensure that none of your PST files get stored on them.
What's Wrong with Email
Emails Lost or Corrupted

Forgot Email Password
Other popular Articles From Wondershare