In the last few years, Windows servers have certainly taken a huge leap. They are more secure and provide added benefits to keep our data safe. Nevertheless, we should always be prepared for the worst-case scenario. You might end up losing your important data due to plenty of reasons. To keep it safe, you can simply take the assistance of Windows server backup software.
While updating the Windows version or being injected by a malware attack, we often end up losing our crucial data. To help our readers, we have come up with a handpicked list of some of the best tools to perform Windows server backup. Read on and pick the most preferred application to protect your data.
Top 5 Windows Server Backup Software
There are plenty of tools and desktop applications out there that can perform the backup of the entire Windows server. We have listed the top five tools right here.
The first pick on our list of Windows server backup software is Symantec Backup Exec. The tool provides dedicated services for businesses and enterprises to take a complete backup of their Windows server. Initially, it comes with a 60-day free trial period and can backup your entire server on the cloud. It is also known as Veritas Backup Exec and is compatible with almost every leading Windows version. It provides different backup options (image backup, full backup, differential backup, and so on). With its added security layer, virtual server protection, and cloud support – it is considered as one of the best backup tools out there for Windows server.
Fully compatible with Windows 2012, Windows 2008, Windows 2003 R2, Windows 10, Windows 8.1, Windows 7, Red Hat Enterprise Linux, SUSE Linux Enterprise Server, and Windows Server 2016.
Multiple language support
Cloud support with Microsoft Azure, Google Cloud, Amazon S3, and more
Virtual server protection support and integrated data duplication facility
Centralized administration, management, and reporting
Multiple backup and recovery options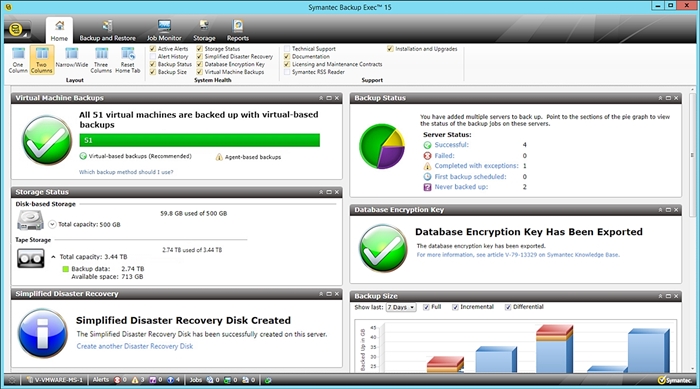 Acronis Backup and Restore is another popular software that is trusted by more than 500,000 businesses the world over. You can try its free version or get its premium plan for a single workstation for as less as $69. It also has dedicated and customizable tools for enterprises as well. It is an extremely fast, efficient, and secure Windows server backup software that is sure to provide remarkable support to its users. It also has its own cloud storage solutions and a disaster recovery contingency plan as well.
It is an extremely fast and easy to use solution
Provides added security with its trademark CloudRAID technology
It has a web control panel that provides a seamless management for your server
It is integrated with Acronis backup cloud feature
Added benefits like storage of objects, web hosting of static content, Storage-as-a-Service, and more.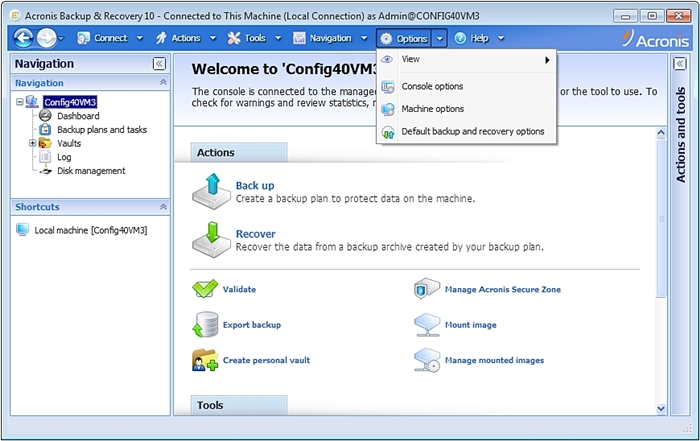 Carbonite provides professional solutions for backup across multiple platforms. There are several plans for enterprises starting from around $270 a year (unlimited computers), which includes additional 250 GB of cloud storage too. Carbonite is also known for its hybrid backup facility that provides a physical backup of data. With this Windows server backup software, you can take an entire backup of your system on the cloud. It has a web-based dashboard as well that can be accessed from anywhere. This will let you access your data across multiple platforms in no time.
It provides automatic cloud storage for your server, hard disks, external drive, etc.
The tool has a user-friendly interface and is extremely easy to use.
The web-based dashboard can be accessed from anywhere.
One can easily install the tool, configure it, perform the backup, and restore their data.
It provides an end-to-end high-level encryption to keep your data safe.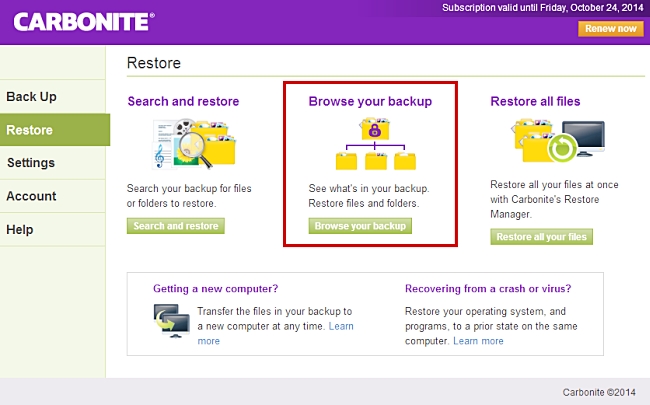 ShadowProtect might not be a mainstream solution to perform Windows server backup, but it will certainly meet your needs with its customized solutions. Besides providing features for server backup and restore, it can also be used as a virtual backup and recovery machine. There are dedicated plans for small businesses as well as home computers and workstations. It works on both Windows and Linux with the integrated cloud services. You can try it for free and enjoy the added benefits regarding its backup and recovery services.
It provides extensive features to backup and restore Windows servers.
Users can manage their backup from a centralized system.
One can perform an immediate or scheduled automatic backup.
It can also backup SQL database and provide virtual machine support.
The tool can convert backup images to VHD and VMDK files.
The tool comes with an exceptional 24/7 technical support.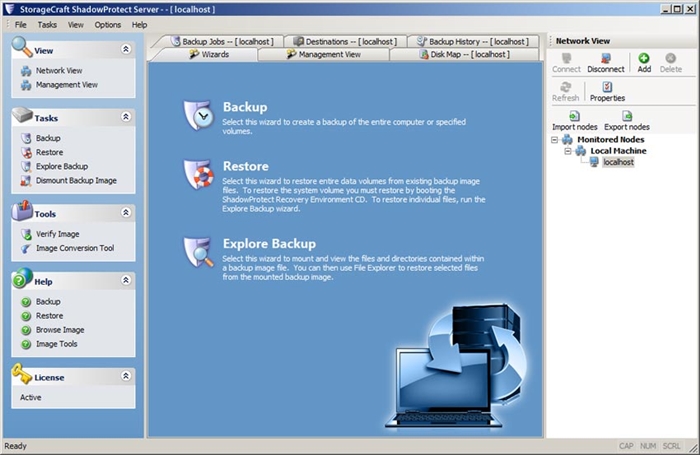 If you don't like to use any third-party tool, then you can also take the assistance of Windows NT Backup. It comes with almost every Windows servers and can be used to take an in-depth backup of your system. Although it doesn't provide added benefits like other tools, it can be used to meet your basic needs for sure. Since it doesn't support cloud storage, you can take a backup on your local storage and later restore it as per your needs.
Easy to use and freely available
It is an inbuilt tool that comes with Windows server
It can be used to perform a manual or automatic backup
It creates a system image of the file
It provides a seamless way to recover the backup
Fully compatible with every Windows server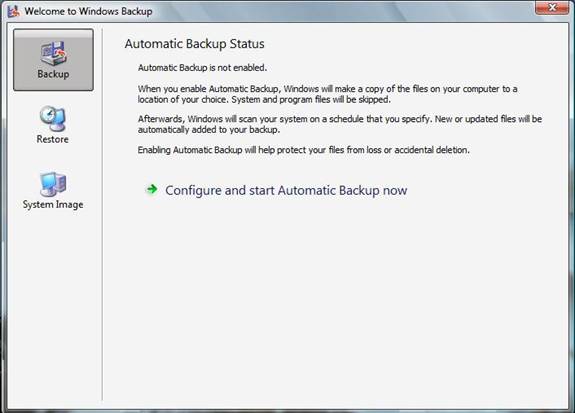 Go ahead and pick your preferred option to take a backup of your Windows server. Now when you know about these tools, you can easily take the assistance of Windows server backup software to keep your data safe. With these applications, you can easily create a second copy of your server and overcome an unexpected situation of data loss for sure. If you use any other Windows server backup software, let us know about it in the comments below.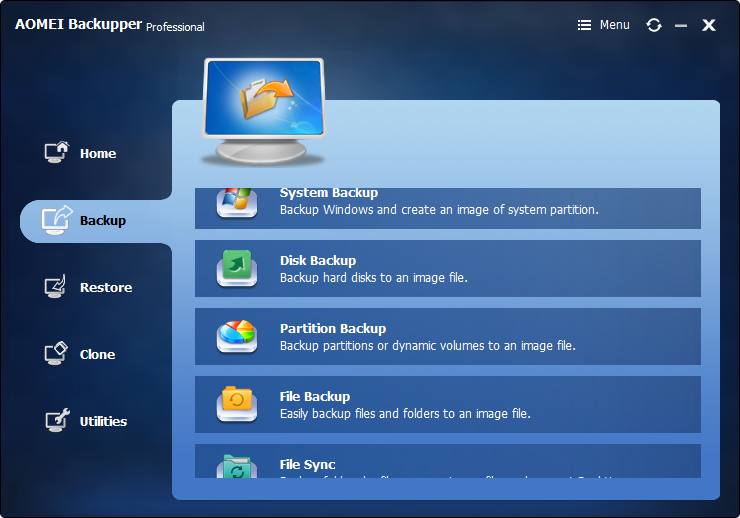 Allows you to take automatic, full, incremental and differential backups of system, disk, partition and files.
Supports system restore, disk restore, dissimilar hardware restore, partition restore and selective file restore.
Supports disk clone, partition/volume clone, flexible clone, system clone and command line clone.
Supports Windows 10, Windows 8.1/8, Windows 7, Vista, and XP (all editions, 32/64-bit)