In the last few years, the way we backup and transfer our content has changed drastically. Instead of taking a backup on an external storage, users prefer to upload their data to the cloud. It lets them access their important data files from different platforms seamlessly. OneDrive is a popular cloud-based file-sharing platform that provides an excellent way to transfer or backup content. Therefore, one can simply backup files to OneDrive and utilize this platform as per their convenience.
Part 1: What is OneDrive?
OneDrive is a popular cloud-based service that is hosted by Microsoft. Earlier known as SkyDrive, it can be used to upload your files to the cloud and can be accessed from multiple platforms. The file hosting service is more than 10 years old and provides support in multiple languages.
Users get a free space of 5 GB on OneDrive for free. Later, they can pay for a premium plan to get more space. It has a distinctive backup and recovery service for various devices that can be used to backup files to OneDrive from Windows, Android, or iOS devices.
Part 2: What are the benefits to backup files to OneDrive?
Since OneDrive is a cloud-based service, you can access the shared files from anytime and anywhere.
Furthermore, it can be accessed on almost every device, letting users perform a cross-platform transfer on the go.
With the support of Microsoft's reliable services, OneDrive has added security support.
While your local storage might get corrupted from a malware attack, your data on OneDrive will stay 100% protected and available all the time.
One of the best things about OneDrive is its easy accessibility and easy backup and restoring process.
Also, it provides a free storage of 5 GB to every user. You can also buy added space by going with a premium subscription.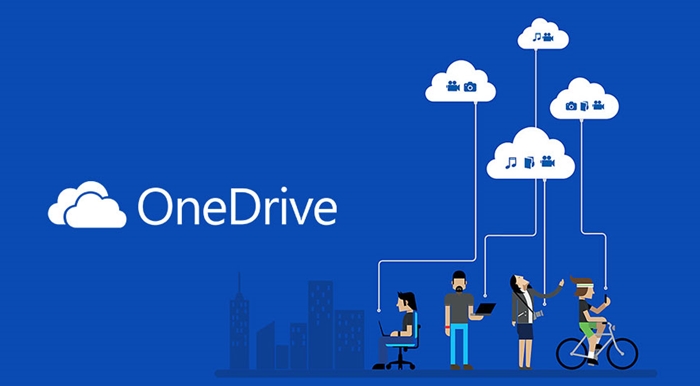 All of this makes OneDrive one of the best solutions to backup your data in a fast, secure, and reliable way.
Part 3: How to Backup Files to OneDrive in Windows 7
Taking a backup of your files to OneDrive is pretty easy. Even though the process is quite similar in all the versions of Windows, we have taken an example of Windows 7 in this tutorial. You can either manually transfer files to OneDrive or sync your data as well. Let's understand how to backup files to OneDrive in a stepwise manner.
Download and Install OneDrive
To backup files to OneDrive, you need to start by downloading it on your system and perform its setup. It can be done by following these steps:
Step 1 Visit Microsoft OneDrive website right here and download it on your system. Make sure that you pick the relevant version of Windows.
Step 2 Open the installer and agree to the terms and condition. Click on the "Get Started" button to initiate the setup.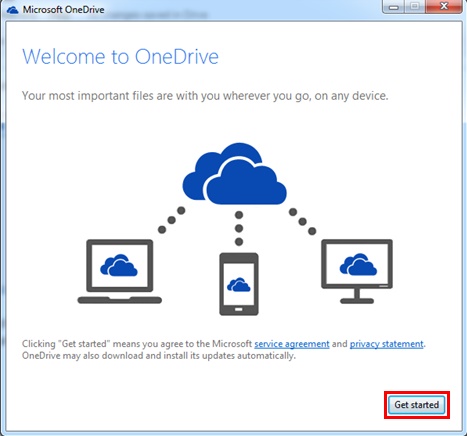 Step 3 Provide the details of your Microsoft/live account to sign-in. If you don't have an account, you can always sign-up from the interface as well.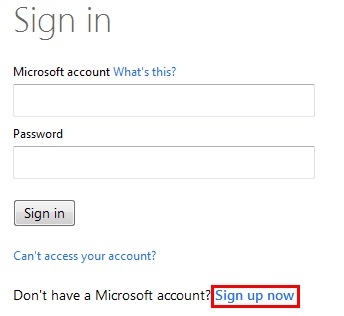 Step 4 On the next window, you can provide the location where you want to install OneDrive. By default, it will be installed in C drive, but you can also change the location.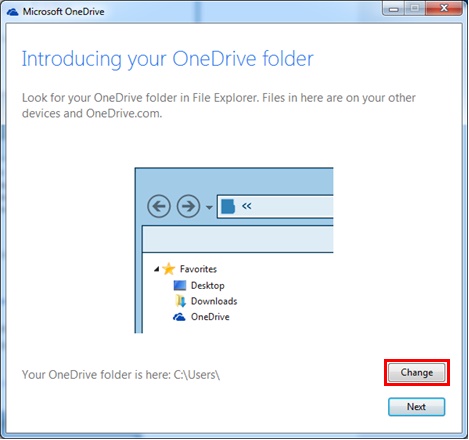 Step 5 After providing your location, click on the "Next" button to continue.
Step 6 Choose the data you wish to sync on OneDrive. You can either choose to sync all files and folders or manually select the files you wish to sync with OneDrive.
Step 7 After proceeding, you will get the following window. Simply enable the option of "Let me use OneDrive to fetch any of my files on this PC". This will let you fetch (or browse) your files by connecting to any other computer.
Step 8 As you will click on the "Done" button, it will conclude the setup. Now, you can access OneDrive and use it to backup your data.

Add Files & Folders to the OneDrive Desktop
After installing OneDrive on your Windows system, you can easily backup files to OneDrive by following these steps:
Step 1 After installing OneDrive desktop application on your PC, you can access it anytime. The easiest way to do it is by simply selecting its icon from the taskbar shortcuts. Just right-click its icon and open it.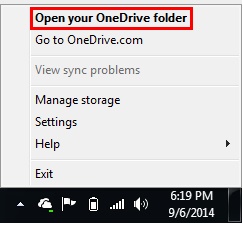 Step 2 Alternatively, you can also access it from the Start Menu. There would also be a dedicated folder for OneDrive that you can open from Windows Explorer.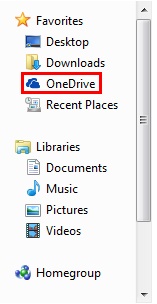 Step 3 After opening the OneDrive folder, you can simply drag and drop the files that you want to save on the cloud. The folder will automatically be in sync with your cloud storage.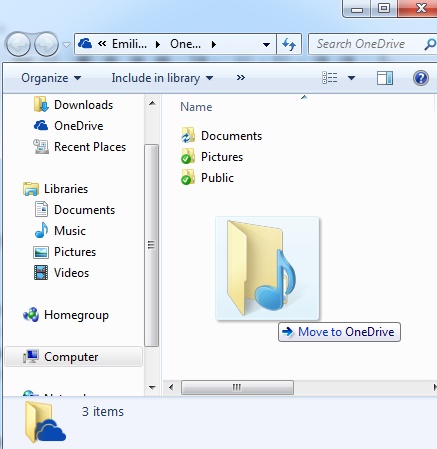 Step 4 You can also copy any file and paste it into the OneDrive folder manually as well.
Configure the OneDrive Desktop Application
If you want to make the most out of OneDrive space, then you might need to configure it. You can simply optimize your OneDrive application by following these simple steps:
Step 1 Firstly, right-click the OneDrive icon on your taskbar shortcuts and open its "Settings".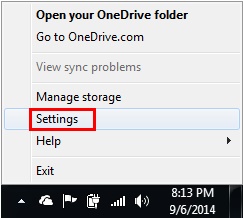 Step 2 It will open the Settings window from where you can configure your drive. You can choose to start OneDrive automatically, enable/disable the fetching of files, unlink drive, and perform various other tasks.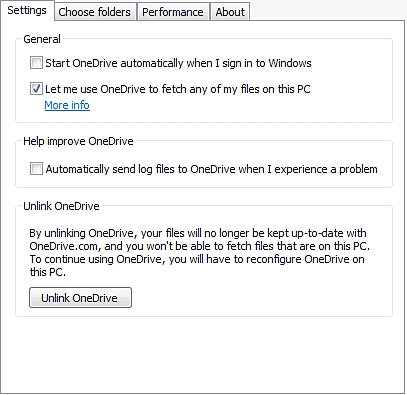 Step 3 From the "Choose Folders" category, you can manually select the folders you want to sync with the drive.

Step 4 By clicking on the "Choose Folder" button, you will get the following window. From here, you can select the folders you want to sync.
By following these steps, you can backup files to OneDrive and keep your data safe without much trouble.
There are plenty of ways to backup data on the cloud or an external storage. Nevertheless, there are times when we end up losing our data without having its backup. In situations like these, you can take the assistance of Recoverit Data Recovery to retrieve your lost data files. Already trusted by millions of people the world over, it is a safe and reliable way to recover your lost files. It performs an extensive and in-depth recovery process without causing any harm to your system.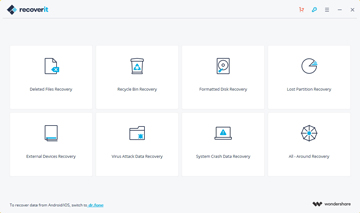 Recover lost or deleted files, photos, audio, music, emails from any storage device effectively, safely and completely.
Supports data recovery from recycle bin, hard drive, memory card, flash drive, digital camera and camcorders.
Supports to recover data for sudden deletion, formatting, lost partition, virus attack, system crash under different situations.