A USB flash drive had gained immense popularity owing to its size and portability. However, improper handling might result in damage to a USB flash drive. The device is extremely sensitive to that of a hard disk drive. In short, it could fail at any point in time without warning. Damaged connectors, NAND chips falling off and malfunctioning of flash drive are some of the common issues pertaining to recover files from USB flash drives.
If you wish to recover files from USB flash drive then it is recommended to replace the hardware at once or it is wise to back up the flash drive data. This is quite similar to that of backing up the PST files. If there is sufficient PST data backup, recover files from USB flash drives can be executed in a quick and efficient manner. Another alternative method to recover data is through a free flash drive data recovery software, which we shall be discussing later. With the free flash drive data reocvery, you can recover data from RAW USB drive,recover lost files from imation USB or encrypted USB flash drives.
Part 1: How to Recover Files from USB Flash Drive
Have you ever come face to face with a situation where you have lost all the vital data present in your USB flash drive, but not familiar with recovering those deleted files from a USB flash drive. Then you might be wondering which is the best way to recover files from USB flash drive. The answer is Recoverit Free flash drive data recovery software. It is one of the popular tools used to recover data from flash drives and even desktop PC's. During initial stages, the software scans the entire device and computer. After completion of the scan, you can preview the recovered files and retrieve them.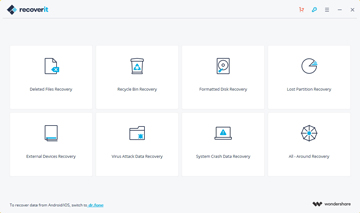 Recover lost or deleted files, photos, audio, music, emails from any storage device effectively, safely and completely.
Supports data recovery from recycle bin, hard drive, memory card, flash drive, digital camera and camcorders.
Supports to recover data for sudden deletion, formatting, lost partition, virus attack, system crash under different situations.
Step 1 Choosing a recovery mode
First and foremost, activate Recoverit free data recovery software on your PC. Later, choose a recovery mode. There is an option called 'Deleted File Recovery'. It allows the user to recover files from USB flash drive which was deleted unintentionally.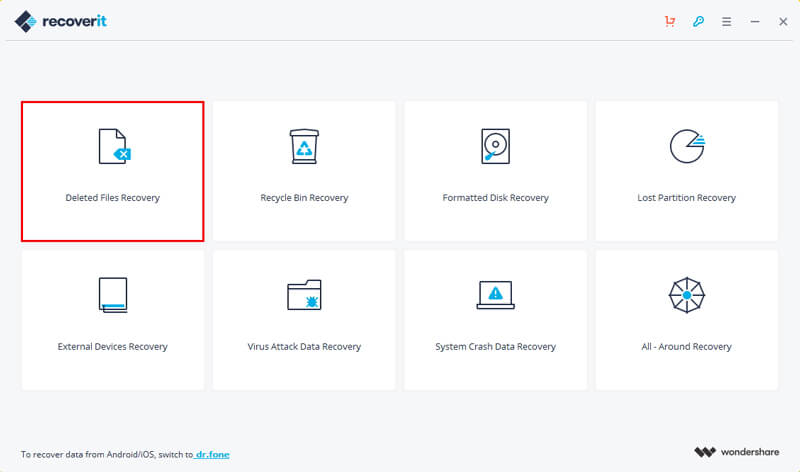 Step 2 Select the drive to trace the data
In the second step, the user is required to locate the data by choosing a hard disk drive (C, D, E, F or G). Then you may activate the 'Start' option to commence scanning process.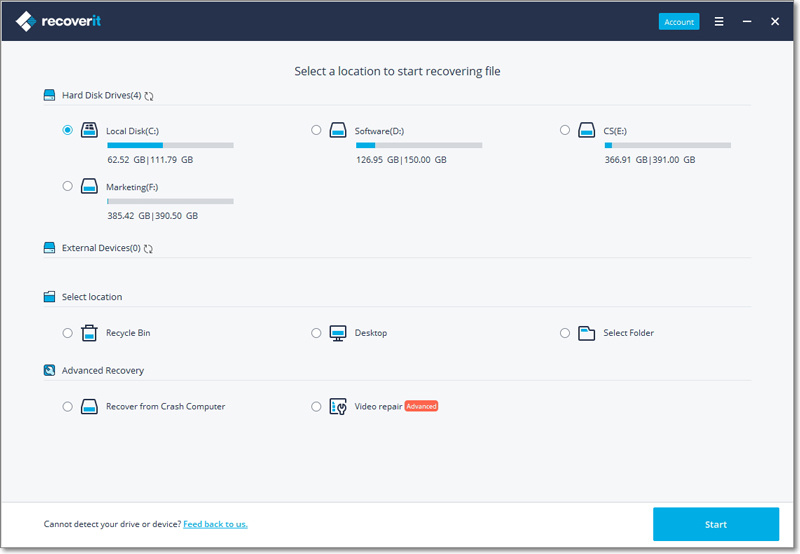 Step 3 Quick-scanning the hard disk
Recoverit free flash drive data recovery software begins with a 'Quick-scan'. After completion of the scan, you can preview the lost files. There is another option called 'All-round recovery' which is available at left-bottom of the screen. It is an advanced option which executes a deep search for lost files from hard disk. It probably takes a considerable amount of time to get completed.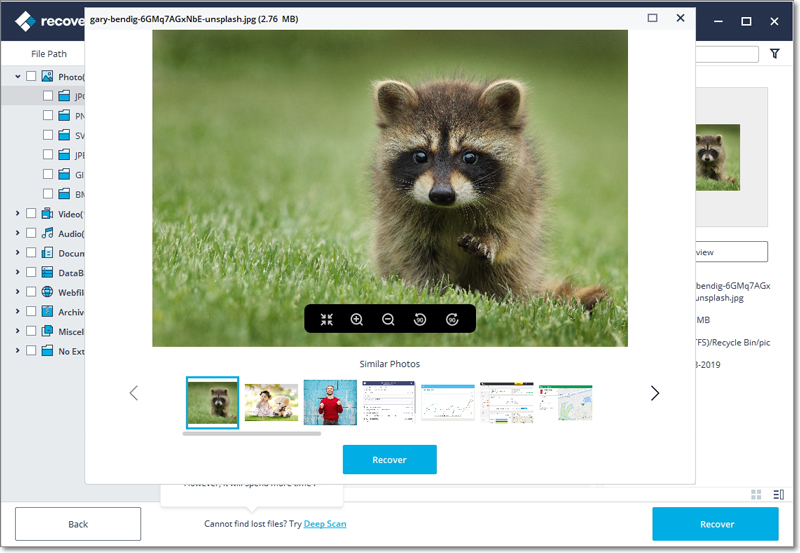 Step 4 Previewing the lost files and retrieving it
Recoverit free flash drive data recovery software enables the users to preview the lost files just before advancing to the process of recovery. All you need to do is to simply check the files you wish to recover and press option 'Recover' to retrieve the files back.
Recoverit Free flash drive data recovery software has a robust default Data Analyzer Engine with advanced deep scan algorithm. It scans deeply to trace files and returns a data recovery at the higher rate of nearly 96%.
Part 2: How to Recover Data from Corrupt USB Flash Drive
A USB flash drive preserves information in its memory, which is quite similar to that of a hard drive. At a later stage, the operating system could later access the data if required. There might be multiple factors behind inaccessibility of a USB drive data. It could either due to improper mounting of the drive from USB port that ends up in data corruption. Another major reason behind corrupt USB flash drive or becoming unresponsive is due to a broken circuit, dead drives etc. Here are some of the feasible ways to recover lost data from a corrupt USB flash drive.
Step 1 Lauch Recoverit
First and foremost, activate Recoverit free flash drive data recovery software on your PC. Then you may choose the option 'All around recovery'. It helps in retrieving the lost information occurred due to unfortunate circumstances.
Step 2 Choose a location to commence scanning
In next step, you are supposed to choose a location from where the data was lost. It might be either from the external storage device or internal hard disk. You can also choose a disk from clicking the option 'I can't find my partition'.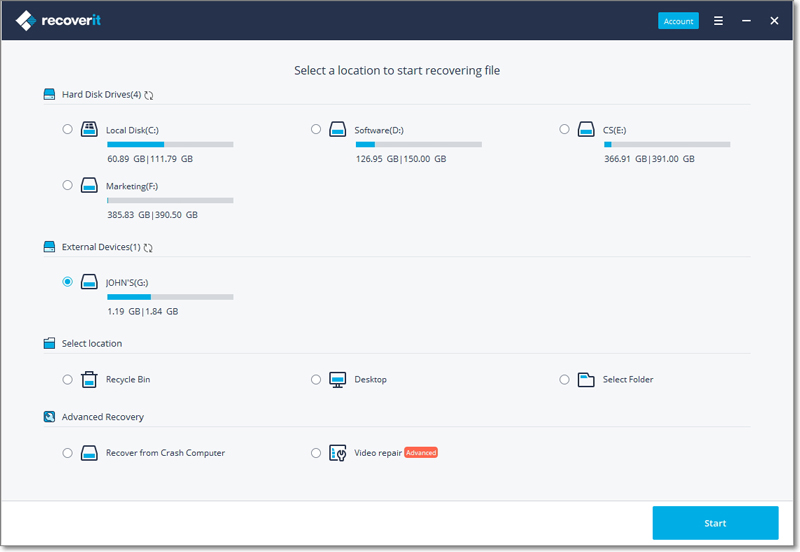 Step 3 Scanning computer hard disk/external storage device
In this step, the option 'All around recovery' would begin to scan and scout for files from both external storage devices and internal hard disks. A considerable amount of time is involved to complete the scanning process.
Step 4 Previewing and recovery of information
After completion of scanning, you can navigate between the Tree View Mode and Files which is available on the left-hand side of the screen. When the files are previewed, choose 'Recover' option to retrieve the lost files.
Another alternative method to recover data from a corrupt USB flash drive is as follows:
You may select the Windows key and 'R' button simultaneously.
Then input CMD to display the command prompt screen
Enter ATTRIB - H-R-S/S/D/X:*.* in the console window.
Lastly, you may choose to enter until the corrupted file recovery pops up from the USB thumb drive.
Part 3: Reasons That Flash Drive Data Loss Occurred
Majority of the hardcore PC users presume that flash drives are more reliable when compared to hard drives. The flash devices do not contain any sorts of moving parts. It is vulnerable to damage and even data loss under any situations. As a result, PC users should take precautions to block flash drive data loss.
So what are the major reasons behind occurrence of data loss?
Overheating
Hard physical impacts
File Corruption
Unintentional deletion of files
Data Loss due to malicious software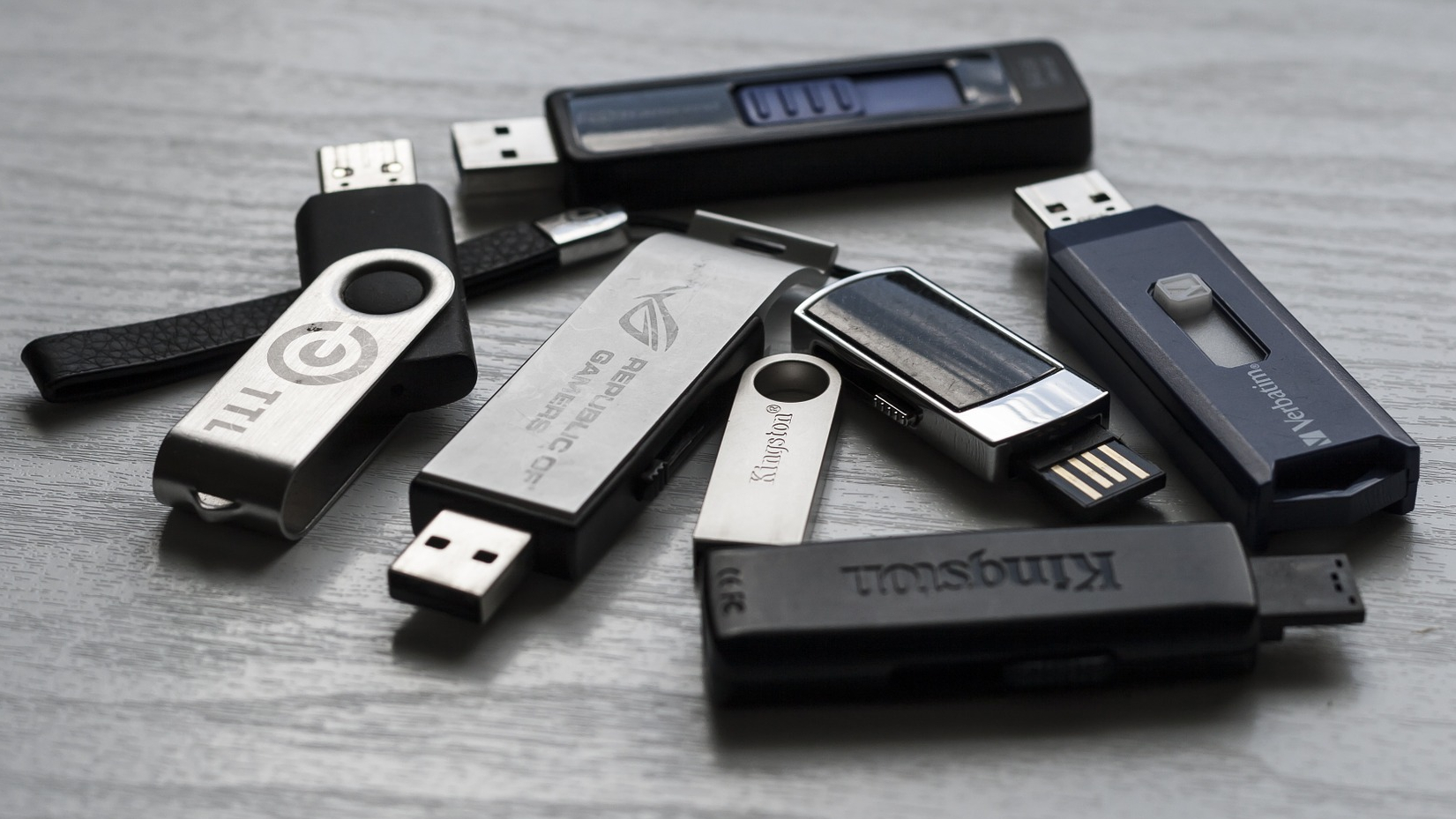 1. Overheating: Brand new expensive flash drives could manage temperature ranging between -13 to 185 degrees Fahrenheit. On the other hand, least expensive USB flash drives are prone to heat damage. Persistent heat could degrade the solder; dislodge essential parts thereby leading to permanent damage to the USB connectors. Note that, camera cards are also susceptible to overheating at any point in time. In normal cases, a USB drive operates well in standard room temperature. If the storage media is found to extremely hot, then it is suggested to detach the drive from the USB port immediately.
2. Hard physical impacts: USB flash drives contain flimsy and delicate USB connectors. The default camera cards do not have the ability to handle extreme pressure. If a flash drive is inserted into the PC with pressure, the connectors might get damaged thereby making it difficult to access the data. Therefore, the user should handle the flash drive with extreme caution. Do not apply huge pressure both during insertion or unplugging the thumb drive. If you happen to damage the device, do not experiment to repair it. Instead, contact a professional data recovery company to resolve it.
3. File Corruption: When a PC is in the process of transferring information to a USB flash drive, it has to be 100% complete without any sorts of interruption in the middle. The desktop PC will not be able to successfully complete the task if a computer program is found to be crashed, power failure or inadvertently unplugging the device while transferring the data. It might end up in file corruption.
4. Unintentional deletion of files: A USB flash drive should be formatted in order to be compatible with various computer systems. File deletion is a common problem in the eyes of data recovery companies. A computer user presumes that copy of a specific file already exists. Sometimes one may even execute accidental edits that overwrite crucial information.
5. Data Loss due to malicious software: Various harmful and deadly programs including Trojan horses, viruses, worms could invade a USB flash drive. Most of the computer users take advantage of a flash drive to get access to various PC's. The removable media is the ultimate portal for the entry of malicious programs.
Part 4: How to Protect Data on Your USB Flash Drive from Further Data Loss
Both privacy and security are one of the major factors to be considered by a computer user. They need to be aware of the imminent dangers of their private information including password and login details being disclosed to the outside world. With the advent of a USB flash drive, the users can now store ample quantity of crucial data. However, quite a few USB flash drives do not guarantee adequate protection and security. The stakes are high since either a thumb drive can be stolen or it might end up in wrong hands as well. A USB flash drive is suitable to store temporary data or transferring of data.
No worries, there are few feasible ways to secure your data on your USB flash drive to prevent further data loss. There are five important tools that could encrypt the files and at the same time guarantees additional security and protection by safely hiding the files on a USB flash drive.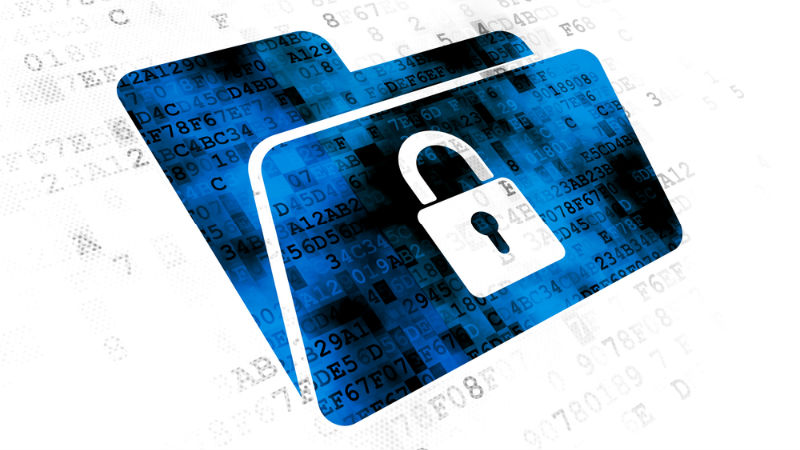 Back-Up files: It is not recommended to depend only on a USB flash drive to save the information. Instead, you may back up vital files by writing it to a DVD or a secondary flash drive. Today, DVD's, CD's are available at throwaway rates. Therefore, there is no harm in investing to procure additional device to back up the data.
Make sure there is no spark while you are attempting to plug the USB flash drive into the USB port in the desktop PC. It is actually an electrostatic discharge that exists in between a flash drive and a PC. One should be extremely cautious since it might even damage both the desktop PC and the thumb drive as well. This would ultimately end up in data loss and permanent damage of the USB flash drive.
Slowly and steadily unplug the USB flash drive: You need to pay close attention while inserting and unplugging a USB thumb drive from the USB port of a desktop PC. There are certain procedures to remove the device safely from a desktop PC. You are required to strictly follow the rules before unplugging the device from the port. Ensure that the drive is not unplugged when you are accessing the data or transfer of data is taking place since it could lead to degradation of the drive.
Do not ever attempt to drop the USB flash drive: If you inadvertently drop a thumb drive, it might lead to physical damage. In order to avoid such risks, it is recommended to purchase a USB lanyard or a key ring since it stays firmly to your body waist.
Prevent the USB flash drive from intense pressure: A USB flash drives is vulnerable to extreme weight. It is a fragile device when compared to standard hard disk. It is more likely to undergo great pressure if it is not handled properly. So you need to make sure that it is kept lightweight.
Insert cap on the top of a USB flash drive: A USB flash drive is susceptible to accumulation of dust and debris. So it is suggested to cover the edge of a USB flash drive with a cap. Therefore, after using the USB thumb drive, do not forget to insert the cap to prevent damage and further data loss in the future.
Avoid USB thumb drive defragmentation: Do not ever attempt to execute defrag a USB flash drive. This process is meaningless instead it would just enhance the degradation of the flash drive.
USB thumb drives are undoubtedly one of the top preferred devices to store data due to its remarkable speed, size, and durability. These are some of the best ways to recover files from USB flash drives. However, ensure that you safeguard the USB flash drive by carefully going through the above-mentioned tips to prevent data loss and file corruption.