USB flash drives are one of the most popular types of external storage media because they are pocket size, durable and easy to use. However, it also easy to lose data from the flash drive, especially when data has not been backed up. Encouragingly, when you lose data from a flash drive due to formatting, accidental deletion, or virus, such data can still be recovered by formatting recovery, deleted data recovery and virus data recovery. You will require a powerful flash drive recovery tool to retrieve your data. In this article, we will list the top 10 best flash drive recovery tools with pros and cons to help recover data from USB flash drive.
Top 10 Best Flash Drive Recovery Tools
1. Recoverit Data Recovery
Recoverit Data Recovery is considered as the top one option from the top 10 flash drive recovery tool. It is a powerful professionally designed flash drive recovery software used to recover lost files from flash drives. The software is fast, safe and recovers all files lost from the flash drive due to various reasons. It can be used to recover multiples of file formats and file types including videos, audios, archives, email and photos.
The USB flash drive recovery program can easily to recover deleted files from USB flash drive on Windows and MAC. Undelted files from formatted USB device, restore files after virus infected USB, or any other data lost issue from USB flash drive.
Video Tutorial on How to Recover Data from Flash Drive
How to Recover Data from Flash Drive with Recoverit Data Recovery
You don't require any technical skills to operate Recoverit flash drive recovery software. You can follow the next steps and easily to recover deleted or lost data from USB flash drive, download and intall Recoverit Data Recovery on your computer, try it for free now.
Step 1 Launch Recoverit Data Recovery Software, go to Select the options of "External Devices Recovery" to recover data from flash drive.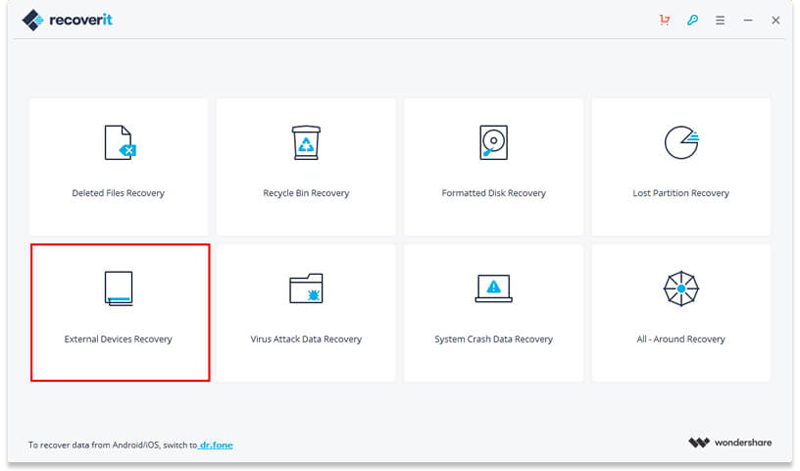 Step 2 Make sure you have successfully connected with your flash drive without failure of external hard drive not recognized. Select the flash drive location from the list and click "Start" button to process.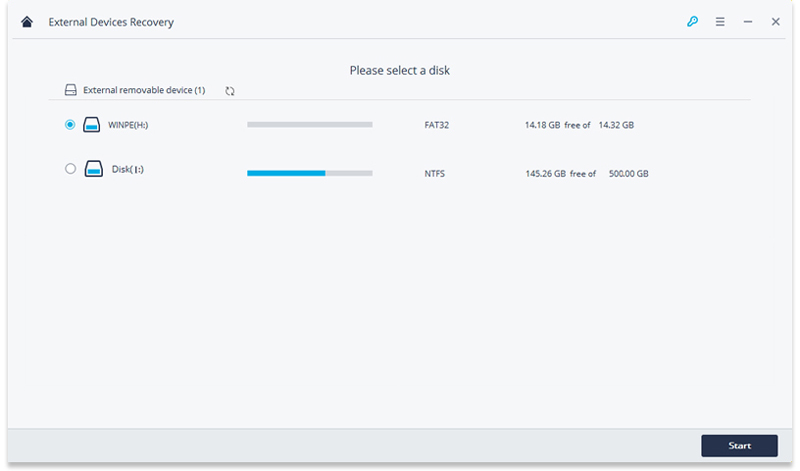 Step 3 Scan your lost data from flash drive. A quick scanning process will be launched automatically after you chose "recover" option. If you could not find out your lost data from flash drive, try "All-around Recovery" to have a deeper scan.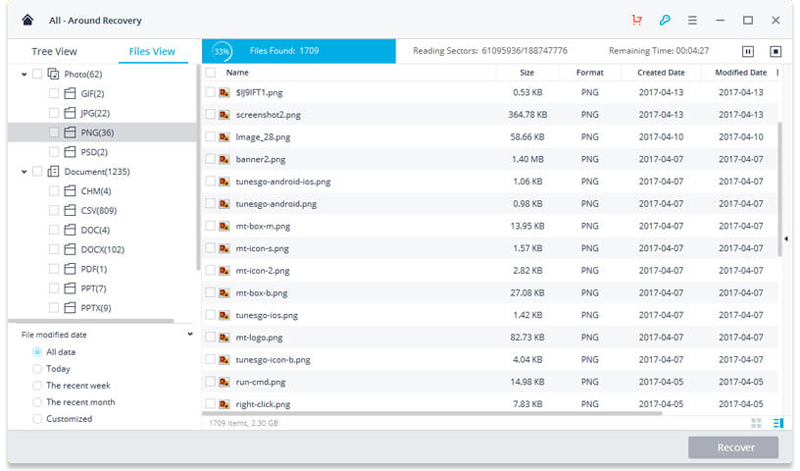 Step 4 Preview and recover flash drive. You can preview the data which is found by flash drive recovery tool and select the data to recover.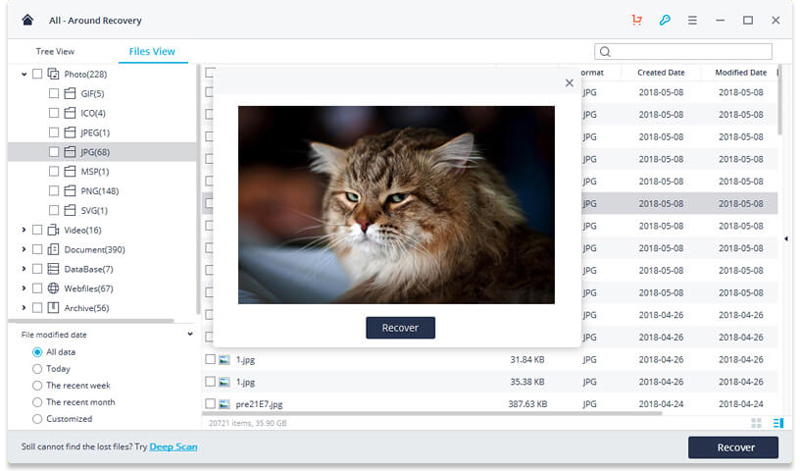 Download Recoverit Data Recovery and try it for now.
---
2. Data Rescue PC 3.2
Data Rescue is one of the top 10 flash drive recovery tools. This software is not only used to recover lost files but also to recover partition tables, boot records and complex Raid configuration. This data recovery software also helps you to discover devices with mechanical defaults hence enabling you to get data recovery help before more data is lost.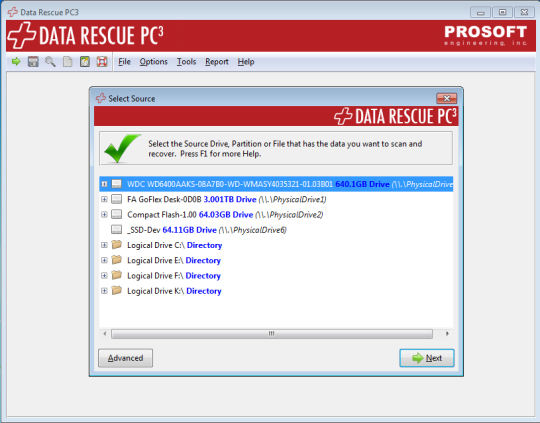 Pros
Data Rescue PC3 provides the user with a disk-imaging feature hence you can make a byte-by –byte copy of your original disks immediately when mechanical failure occurs.
Cons
This data recovery software is limited to only recovering formatted files.
---
3. Recuva Recovery Software
Recuva is superior flash drive recovery software that can retrieve lost data from flash drive. Moreover, Recuva can be used to recover pictures, emails, documents, and videos. It is easy to use and the software does the hard part for you. The software also has a portable version thus does not require installation.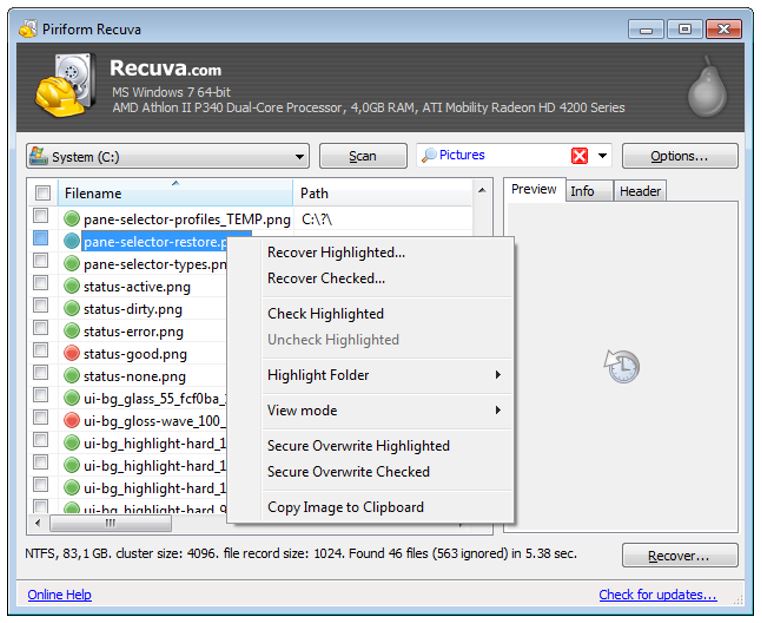 Pros
It is easy to use and has a small download size.
Cons
The download page is a bit confusing.
---
4. Wise Data Recovery
Wise Data Recovery is a fast flash drive recovery freeware used to recover compressed files, audios, videos, documents and photos. The software rates the scan results and then indicates the difficulty of recovery. It has an advanced search option allowing the user to find deleted data quickly. Wise Data Recovery also has a portable version, which allows you to use it on your computer without the need for installation.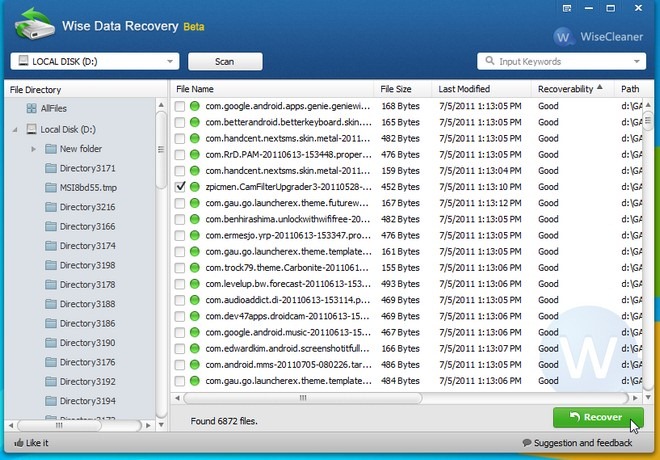 Pros
Supports multiple languages.
Cons
The software recovers only those files it can detect.
---
5. Pandora Data Recovery
Pandora Recovery is a freeware data recovery tool used to recover permanently deleted files from flash drives. This recovery tool also recovers encrypted, archived, hidden, or compressed files. It can also be used to preview, search, browse and recover files deleted from FAT and NTFS volumes regardless of the file types. In addition, the software can recover audios, videos, documents and pictures from hard drives, memory cards and the recycle bin.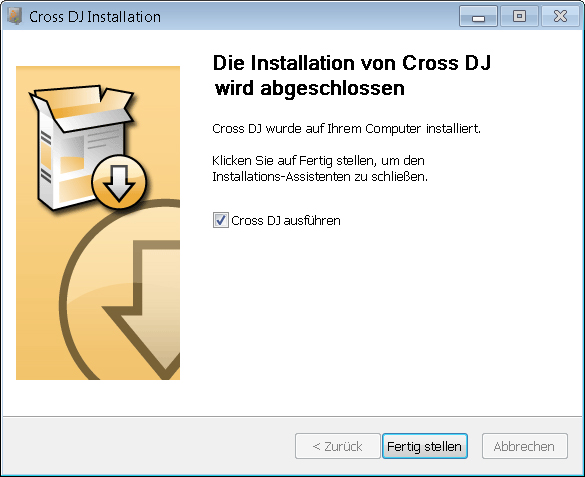 Pros
Recovers deleted files that are not yet overwritten.
Cons
Recovers deleted files only.
---
6. iCare Data Recovery Software
iCare Data Recovery is used to recover files and folders lost through unintentional deletion, formatting of the flash drive or corrupted drive. Apart from flash drives, this free software can be used to recover files from hard drives and SD cards. It is not suitable for recovering photo since it can identify them and not retrieve them. The software has a simple wizard mode which allows users without prior skills of data recovery tools to use with ease.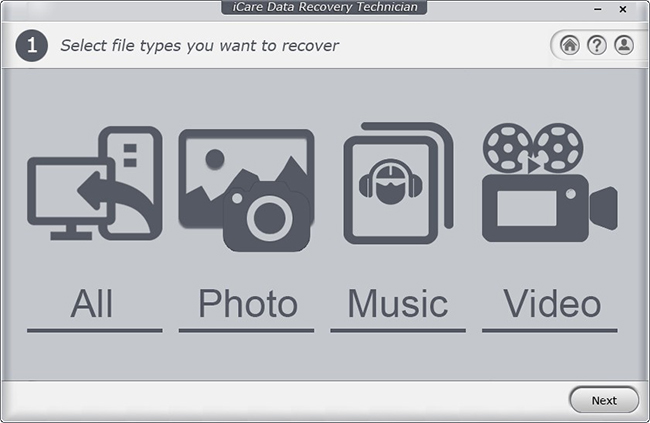 Pros
This tool supports various file types and files systems, memory cards, SD cards, flash drives and external hard drives.
Cons
It does not display the progress statistics during the recovery process, i.e. the elapsed time or the size of identified files.
---
7. Undelete 360 Recovery
Undelete 360 is the best software for recovering lost files deleted either intentionally or unintentionally from the flash drive. Files also lost from the recycle bin, computer, SD cards, digital camera and smart phones can be recovered easily.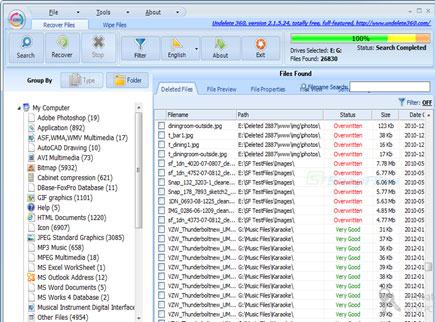 Pros
It has a free trial version, which recovers all lost files without difficulty.
Cons
It sometimes renames the first letters of recovered files with strange characters making identification difficult.
---
8. Stellar Data Recovery
Stellar Data Recovery helps you to retrieve files lost from the flash drive due to accidental deletion, corrupted drive, and formatting or system error. It guarantees safe and complete recovery of your lost files through following three simple steps. Specifically, the software is used to recover lost audios, videos, emails, photos and documents from usb drives, PCs, laptops, digital cameras and other storage media.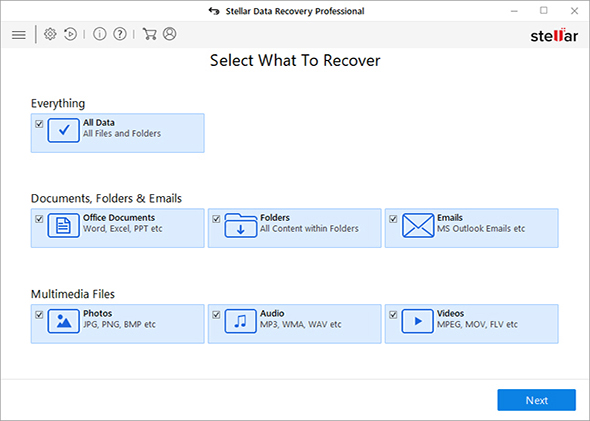 Pros
Installing the program is fast and it has a friendly user interface.
Cons
Scanning of lost files takes a longer time than normal data recovery software. This data recovery software is costly given its price of $80.
---
9 Active File Recovery Tool
Active File Recovery allows the user to recover data lost from flash drive due to various reasons. The software has clear options and fast scanning functionality therefore the software will help you get back your data in no time. The software is under development and more features are being included to improve the functionality of the software.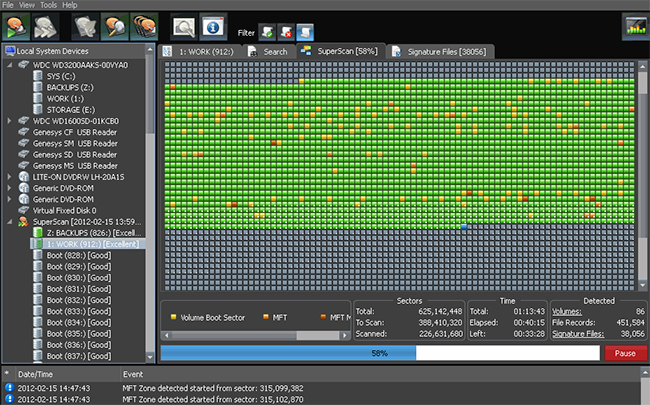 Pros
It has a Superscan that helps to recover files that Quick scan could not recover.
Cons
Some features are hidden such that it is difficult to find. Although initial scanning options are clear, the recovery process is not straightforward thus can be confusing.
---
10. Active Undelete Data Recovery
Active Undelete Software is used to recover delete data from flash disk and other storage media. This recovery tool can recover data by using a unique format specification- the signatures. The software also supports multiples of file signatures and file types. Given the effective recovery features, it recovery of files is easy with Active Undelete Data Recovery.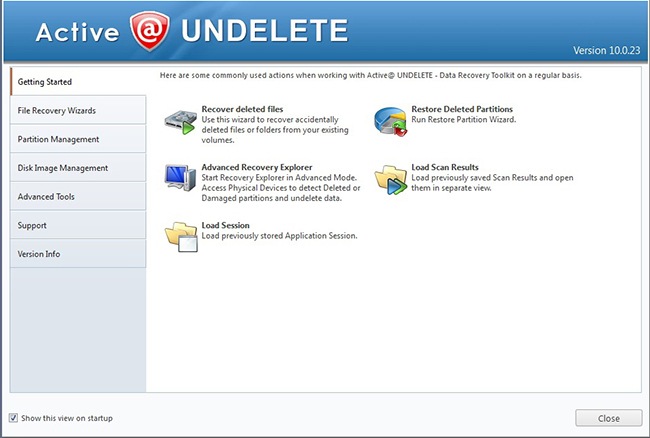 Pros
The software recovers deleted files with ease.
Cons
The software is costly.
In regards to the technical and object aspects, Recoverit Flash Drive Data recovery is the leading tool compared with other top 10 flash drive recovery tools which discussed above. Some of the recovery tools are still being developed but Recoverit Data Recovery has gained popularity among electronic users. It will take time for other software to catch up with it. Whenever you need powerful and effective software, Recoverit Data Recovery is the best option. Check it out today.