Have you ever tried accessing your files in your external hard drive or partition but it brought you 'the parameter is incorrect? This kind of error is common and normally affects the external hard drives, USB flash drives, SD cards, etc and they prevent you from accessing your files.
This article covers in detail what this error really is, the major causes and the solutions on how to get rid of this error from your life!
There are a number of causes of this kind of error and they include:
USB Port problem – a weak or bad USB port power supply may affect or damage the hard drive. When USB port is in bad condition, the hard drive might not work. Also, the USB is the link between a computer and an external hard drive and once it is not functional, the hard drive might be damaged.
Improper removal of the hard drive – unplugging the hard drive from the computer directly without following the safe removal process damages the hard drive hence the cause of the error above. Safety removal of the hard drives is very important.
Bad sectors on the external hard drive – one bad sector in an external hard drive might make the entire partition inaccessible. These bad sectors might damage the whole drive.
File system corruption – the parameter is incorrect error is mostly caused by this reason. Managing the data on the partition is the role of file system and once it is corrupted, it is not able to perform its role
Part 1: Solutions to Fix "The Parameter is Incorrect" Error
There are probabilities of losing important data if the error is not fixed or a practical workable solution found. There are different solutions of fixing the parameter is incorrect error depending on the source or cause of the error. Discussed are some of the solutions with respect to the cause of the error.
Solution 1: Formatting the Inaccessible Drive
The call to format your external hard drive can be tough but sometimes it is a solution to the error. Formatting a partition initializes its use thus creating new file system for the whole volume and changing the formats of the file system. Formatting can be done through low-level or high-level formatting.
Step 1 Connect the external drive to the PC
Step 2 Right click 'This PC' then 'Manage' then 'Disk Management'
Step 3 Right click the RAW or corrupted drive and select 'format' then click 'OK'
Step 4 Set the volume level, file system format then check the 'perform quick format' option. Once done, click 'OK' to format.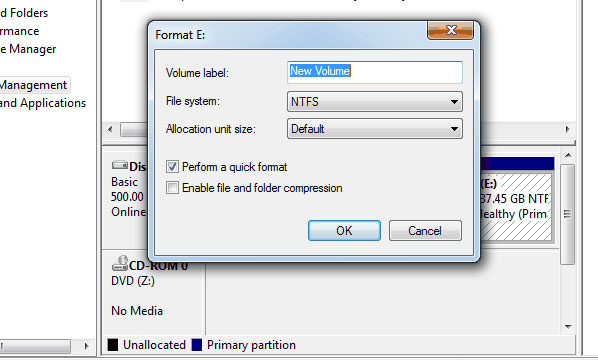 Solution 2: Run 'chkdsk /f /r'
This solution is able to work on bad sectors on the drive, lost clusters, file system and directory errors and cross-linked files.
Step 1 Click 'start' then 'all programs' and 'accessories'. After you are done right click 'command prompt' and select 'run as administrator' then click 'allow' if you are prompted to enter as an administrator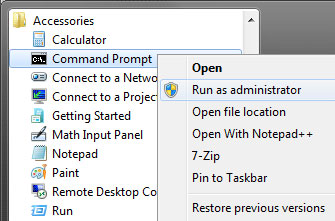 Step 2 Type command line 'chkdsk/f/rX' in the command prompt then click 'enter'
Video Tutorial on How to Fix "The Parameter is Incorrect" Error?
Part 2: How to Recover Data from External Hard Drive
If the solutions above fail, you can consider using recommended software like Recoverit Software. The software has features and functionalities designed to recover files from external hard drives that have problems. The software uses integrated algorithm to analyze damaged systems and also scan through all sectors of the drive to recover all files and folders.
The software operates in all versions of Windows and can recover files from any kind of external hard drive irrespective of size and nature.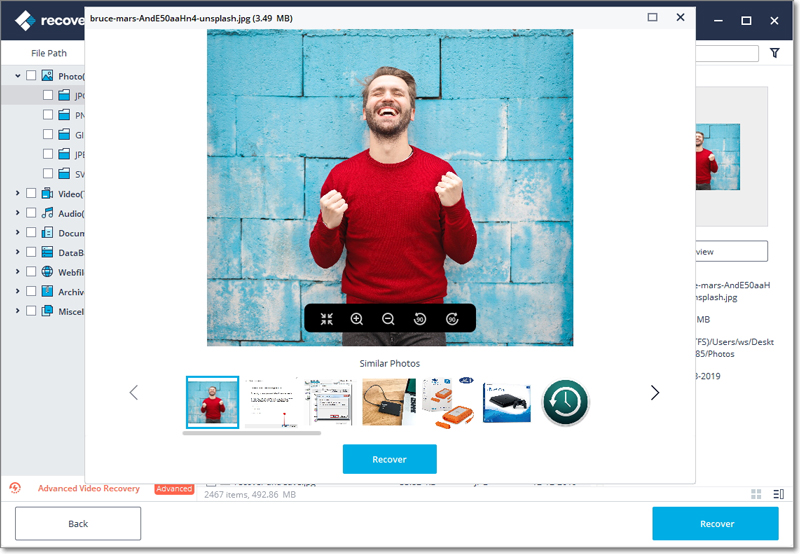 Recover lost or deleted files, photos, audio, music, emails from any storage device effectively, safely and completely.
Supports data recovery from recycle bin, hard drive, memory card, flash drive, digital camera and camcorders.
Supports to recover data for sudden deletion, formatting, hard drive corruption, virus attack, system crash under different situations.
Preview before recovery allows you to make a selective recovery.
Supported OS: Windows 10/8/7/XP/Vista, Mac OS X (Mac OS X 10.6, 10.7 and 10.8, 10.9, 10.10 Yosemite, 10.10, 10.11 El Capitan, 10.12 Sierra) on iMac, MacBook, Mac Pro etc.
3981454 people have downloaded it
Recover Files From External Hard Drives
Free download Recoverit Data Recovery on your computer, and connect External Hard Drive and follow the next simple steps to perform external hard drive recovery.
Step 1 Install and launch the Recoverit program on your computer.
Step 2 Connect an external storage device.
Step 3 Select an external storage device.
Step 4 Scan your external storage device.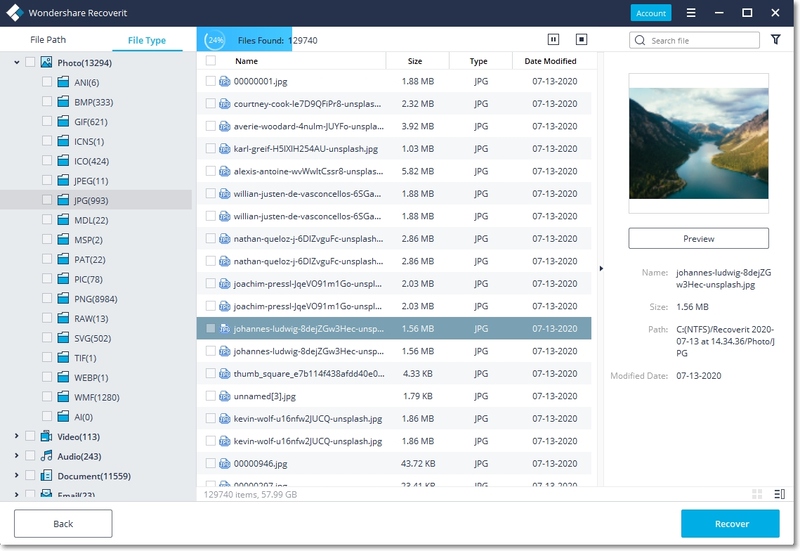 Step 5 Preview and recover your data.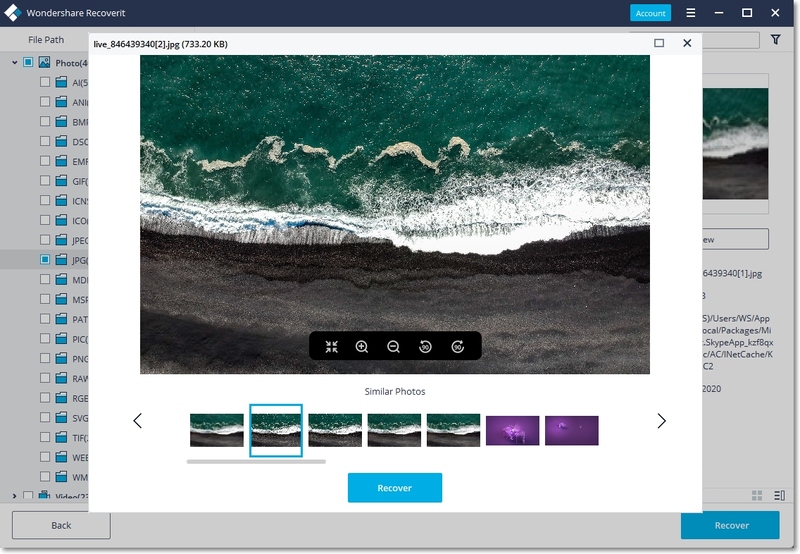 Every storage device is susceptible to failure or damage. To prevent the consequences of damage or failure of these devices always make sure you back up your files, pay attention and respond to messages displayed about the devices, handle your devices with ultimate care and above all, always equip yourself with Recoverit External Hard Drive Recovery Software!
3981454 people have downloaded it
Computer Data Recovery
Windows PE

System problems

PC Errors