Can I Recover Data If Hard Disk is Not Detected?
"I have a Western Digital external hard drive that is not detected by Windows anymore. When I plug it in, the hard drive does not show up on "My Computer" but it does show up on Disk. I know there is something wrong with my hard disk. But I do need my data on that hard drive. Can I do it?"
External hard disks are commonly used by people for backing up data. However, these disks are prone to problems just like any other drive. One of the issues associated with external hard disks is that of External Hard Disk Not Detected. This issue is caused when the external hard drive is not recognized when you plug it into your system. If this problem isn't resolved quickly, you might face the possibility of losing all the data that has been stored on this external hard drive.
Part 1: How to Fix External Hard Disk Not Detected in Windows
1. Does the Drive Show Up in Disk Management?
Plug in your external removable disk into the system making sure that its power switch is on. The next order of business is opening a tool called Disk Management. You can do this by typing diskmgmt.msc in the dialog box that appears after pressing R key along with the windows key.
Your external drive can be found in the window of Disk Management even if it doesn't appear anywhere else. If you are able to locate the external drive in here, format it so it becomes accessible to Windows but if you can't locate it then try to find out why Windows isn't recognizing it.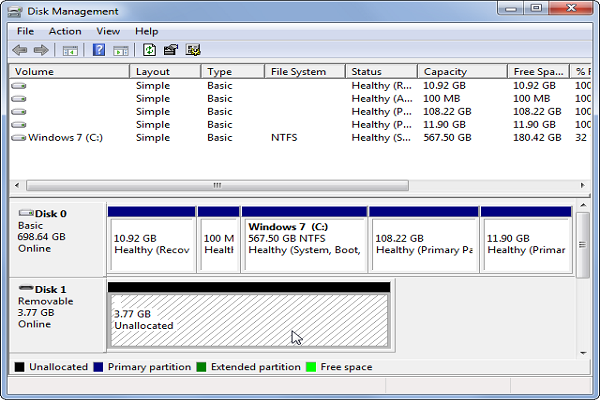 2. Making Windows Recognize the Drive
A dead drive, a Windows driver issue or a malfunctioning USB port can be the reasons if your external drive isn't recognized anywhere by Windows. Try connecting the external drive into a different USB port on the system. A hardware issue with the USB port might be the reason if the external drive works in the other USB port. Moreover, you should try unplugging the drive from a USB hub and directly into the system if you are using a USB hub for connecting your external drive to the computer.
You might have a driver issue or your drive might be at fault if you can't locate your external drive into Disk Management after having changed the USB port and eliminating the USB hub. To find this for sure, plug your drive into a different computer system. If it can't be located there even in the Disk Management window then your drive is probably at fault.
A driver issue is most likely the case if your external drive is recognized by other computers. The Device Manager can be used to test this theory. Open Device Manager by hitting Enter after typing 'devmgmt.msc' in the Run dialog box which can be opened by clicking R key with Windows key.
Driver issues can be detected by looking for yellow exclamation marks in front of devices in the Disk drives menu. To see the error message select Properties after right-clicking the devices that have yellow exclamation marks. Search this error message on Google to find out how to fix it.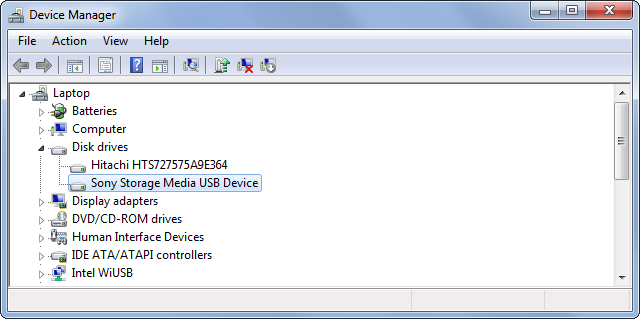 Running System Restore is an option if the issue is a recent one. Other available options include reinstalling the driver after uninstalling it, revert changes using Roll Back Driver option or updating the driver using the Update Driver option.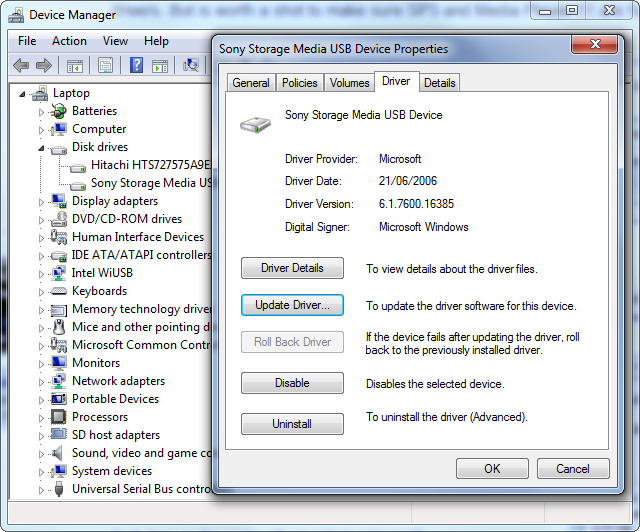 The issue of External Hard Disk Not Detected can be fixed using the above-mentioned methods. However, there is the chance that the data in the external drive becomes lost during this process. So, recovering the data is a good option before trying these methods out. The possible reasons for this issue can be physical damage, outdated Windows driver, bad sectors, etc. If trying another computer can't solve this problem, you are highly suggested to send your drive to a device repair services. Before recovering data from external hard drive not detected, you need to fix this issue and go on.
Part 2: How to Recover Data from External Hard Disk Not Detected
If the above-mentioned methods for fixing the issue of external hard disk not detected in Windows doesn't work then the only solution available to you is of recovering data from the external hard drive. Recoverit data recovery is the best software for recovering all types of data from any kind of storage device. You can use it for safe, effective and quick recovery of your data from external hard drive.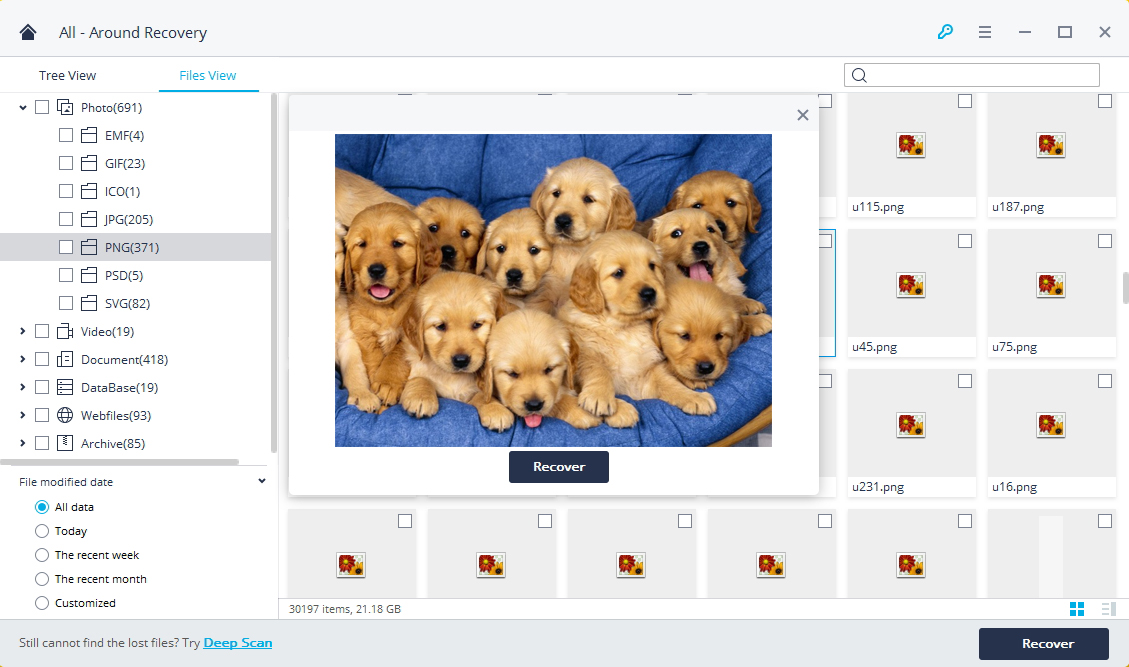 Recover lost or deleted files, photos, audio, music, emails from any storage device effectively, safely and completely.
Supports data recovery from recycle bin, hard drive, memory card, flash drive, digital camera and camcorders.
Supports to recover data for sudden deletion, formatting, hard drive corruption, virus attack, system crash under different situations.
Free download and install Recoverit data recovery on your computer, launch it and follow the simple steps to retrieve your data back. 3 steps to recover data from external hard disk not detected:
Step 1.

Select a data recovery mode to start. To recover data from external hard disk, you should select the "External Devices Recovery" option.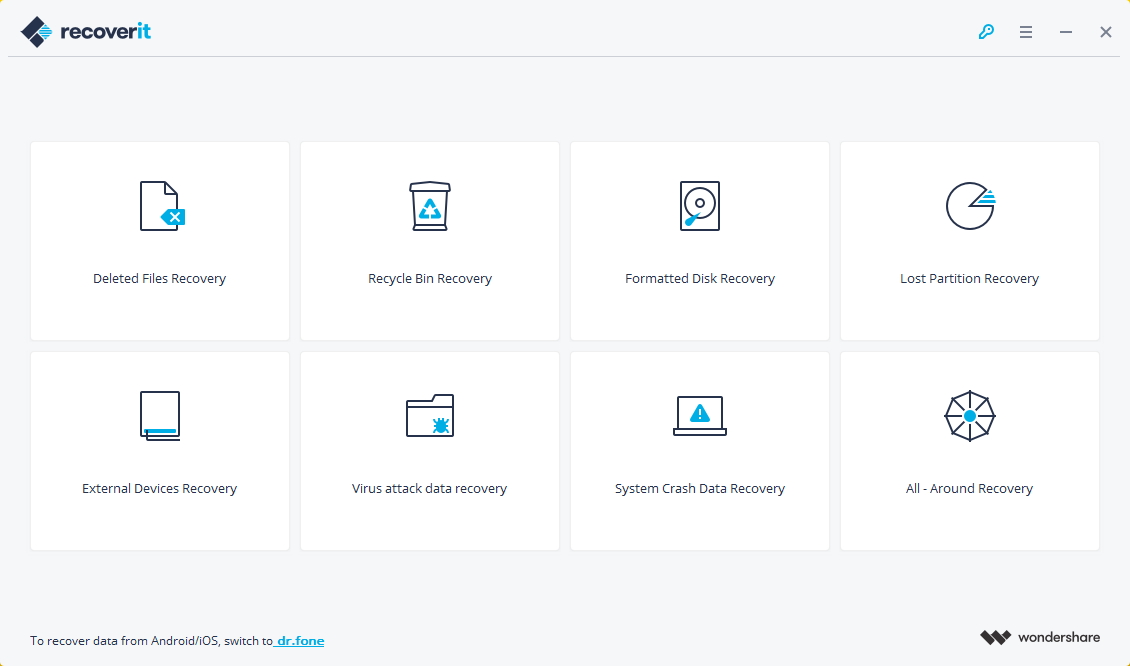 Step 2.

Connect your external hard disk to the computer after you fix it. Make sure the external hard disk recognized by the computer.
Step 3.

Select the external device where you lost files. Go to select the target external hard disk and click "Start" button to scan.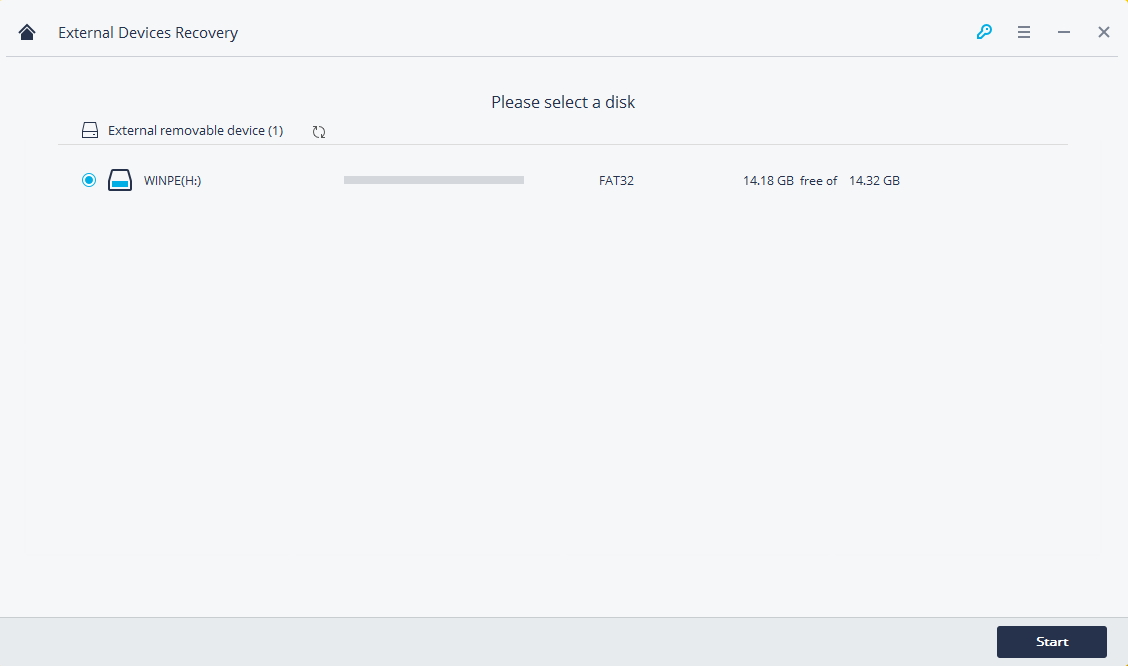 Step 4.

Recoverit data recovery will start to scan your external hard disk, it is a quick scan and you can simply preview some recoverable files.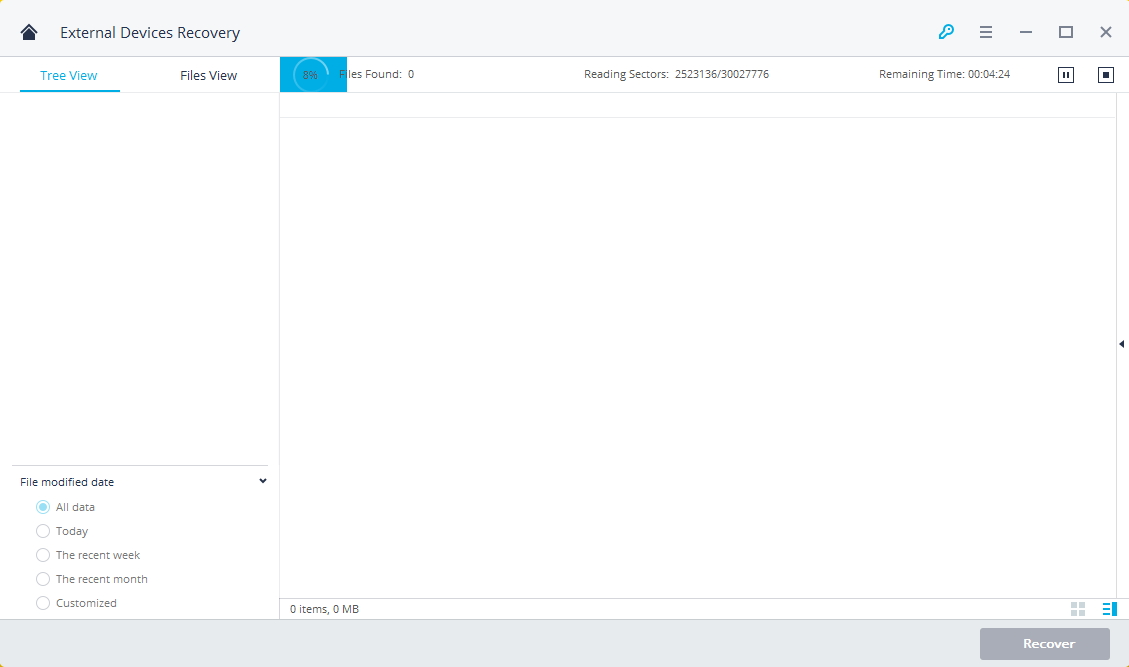 Step 5.

After the first scan. If you cannot find your files, you can try "All-Around Recovery" mode to deep scan and search your external hard disk. It will search more files from hard disk, while it will take more time than first scan.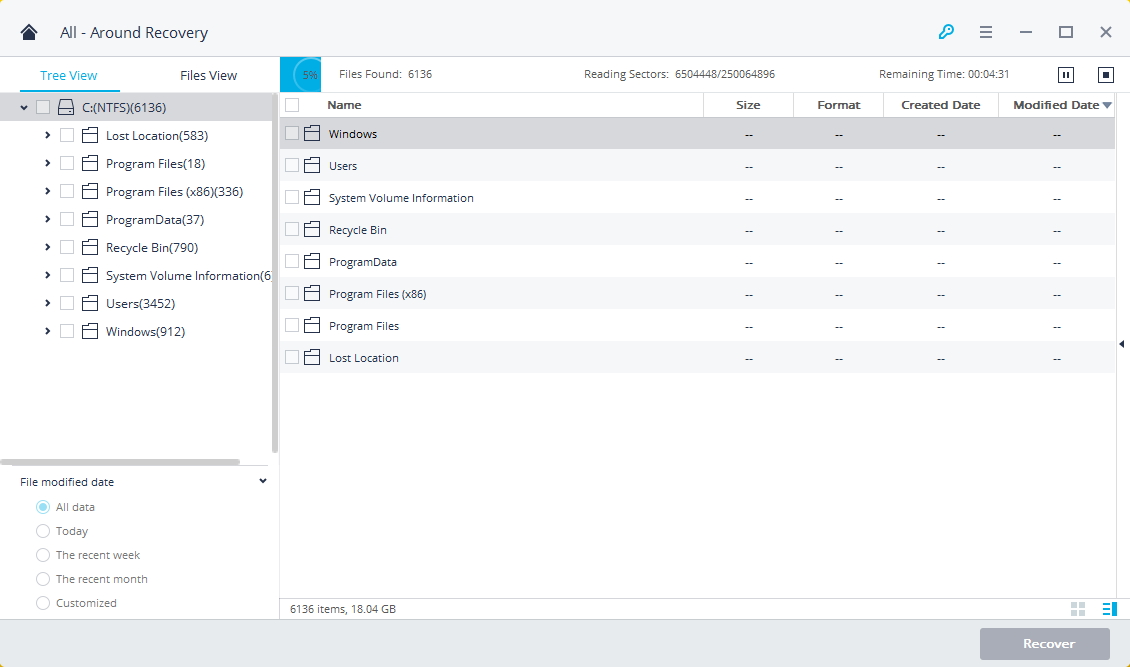 Step 6.

When the Deep Scan is over, all recoverable data will be listed in program window. You can preview the recoverable files and click "Recover" button to save them on your computer.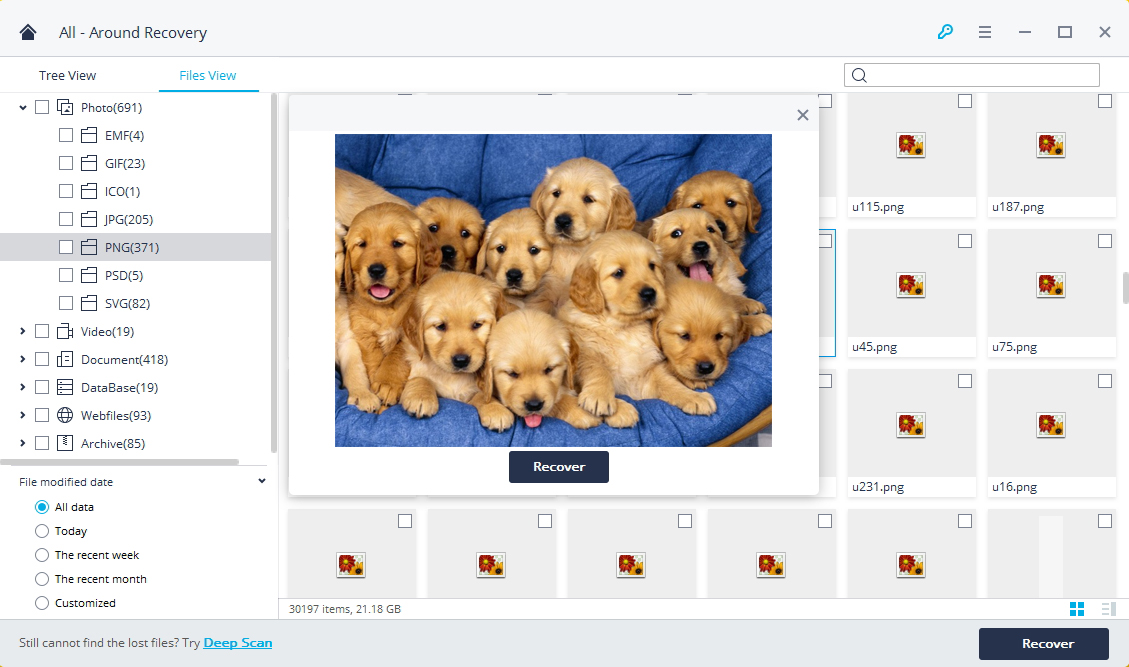 Part 3: Data Recovery Tips
The following are some tips that can help you in avoiding the chances of an external hard disk crash.
Continue to monitor the external hard disk and make sure that it does not have any bad sectors on it.
Always take care when plugging your external hard drive into and out of your PC.
Never shut down your PC without safely ejecting the external hard drive from your PC first.
Invest in a UPS to ensure that accidental power failure does not cause your PC to shut down while you still have the external hard drive plugged into your system.
The following tips can help you when faced with a situation that requires data recovery.
Always make use of a good antivirus program to ensure that your system remains free from viruses that can corrupt your files.
Create backups of your data on a regular basis and save them in multiple locations so that if data gets lost from one location, it can be recovered from the other locations.
Never make use of ordinary data recovery software for recovering data as they can cause more harm than good.