Part 1

The need to connect an external monitor or screen to your current laptop.

Nowadays, laptops have definitely become must-have items for the majority of users. A laptop prides itself on having a myriad amount of benefits, including its portability, convenience as well as efficiency.

But on the contrary, a laptop also holds a number of drawbacks that can cause us the discomfort while using, or sometimes the disadvantages even restrict us from fully exploit the tool. One of the most common problems with a laptop is that the laptop monitor is too small, resulting in the fact that a lot of IT's avid fans can not perform certain tasks in a suitable way.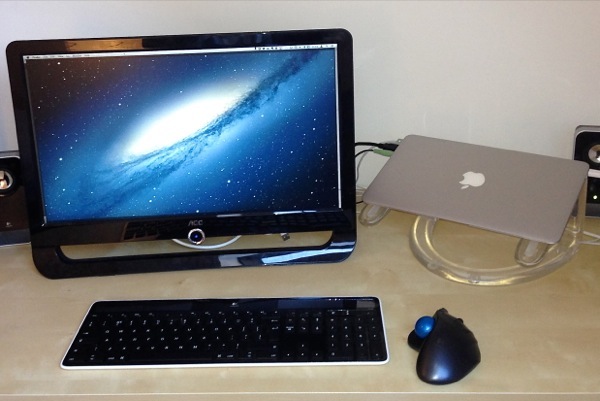 It comes as a surprise to some users that actually we can add an external monitor to the laptop instead of just making use of the current laptop screen. The ability to connect more additional monitors is undoubtedly the solution to many troubles of the customers.
If you are still kept in the dark about how to do this wonderful task, please have a look at this piece of writing. We guarantee you an informative, detailed and useful guide so that you are totally enabled to add more screens besides your laptop.
Part 2

The benefits we gain from connecting an external monitor to the laptop.

In case you are unaware of the marvelous pros of having external monitors, we shall provide you with a list of all the most popular reasons why people need to add more screens. It turns out that adding multiple screens can actually give you a hand in doing a lot of work.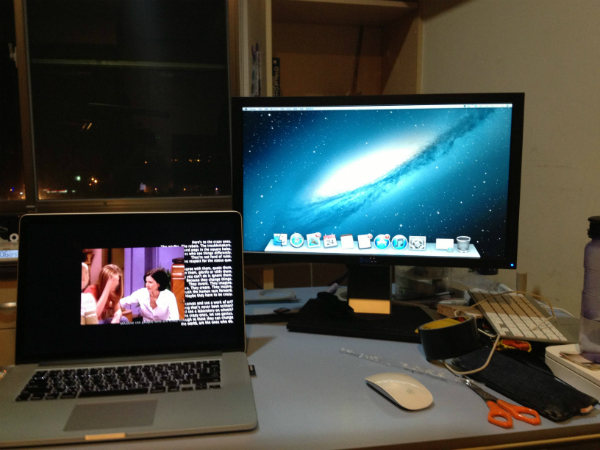 The users simply realize that the current screen is too small to perform their work. Connect laptops to a larger monitor seems to be a great choice. As a result of this
process, you can double or even triple the acreage of the screen. Your working will definitely benefit from a much bigger monitor than the tiny one. You will be prevented from shrinking the windows up and down to check for the tabs and so on.
When the laptop is connected to an external monitor, you are given the ability to perform multi-tasks at the same time without any difficulty. Firstly, you have to set up some features so that you can make use of the spilt screen feature. Once you have done this, you are free to do different things on the two or even three distinct screens without having to be confused among them. For example, on the external screen you can show a film related to the lessons for your students, meanwhile, on your real laptop monitor, you are free to listen to your favorite music or surf the Net. Yet, the privacy you need is still guaranteed.
Part 3

Things to bear in mind before connecting your laptop with an external monitor.

Although the real process of installing a new screen to your laptop is quite easy to follow, there are certain tips that you are highly advised to follow in order to fully take advantage of your screen. The first step needs to be done before installing the monitor, while the two others can be performed while you are in the middle of connecting the screen.

#1: Check for the right cable on both your external monitor as well as your laptop. On the marketplace currently, there are 3 main forms of cables that are common installed on the laptop.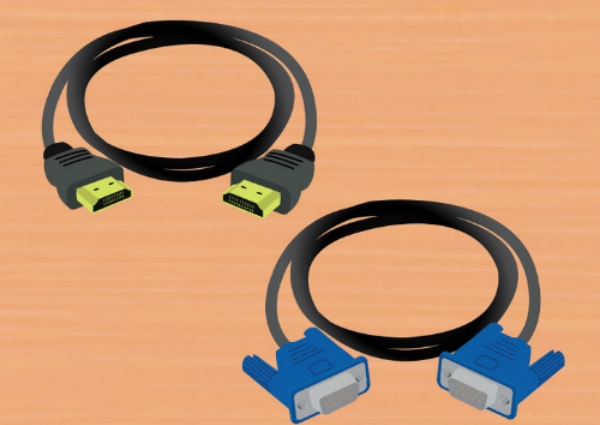 HDMI: If your laptop belongs to the younger generations, it is likely to contain this type of port. It is also the most common cable as it is compatible with a plenty of devices. A HDMI port is like a normal USD port, except being a little thinner and longer.
VGA: A VGA port is more likely to be found at old-day laptops. It has the shape of a trapezoid and contains 15 tiny sticks out. On its sides there are screw holes to plug in.
DVI: It does not appear as frequently as a HDMI or VGA port. On the whole, it looks nearly exactly a VGA cable, but it contains more sticks with the shape as rectangular. And it also has screw holes on each side to plug into.
#2: Make sure that you have set the features on your laptop, confirming that you are making use of external screens. On certain brands of laptops, once you have added an additional monitor, it will automatically recognize. Yet, on other devices, you have to get access to the setup and perform the task.
#3: Choose how to function your external monitor. To be more specific, you can decide whether the external monitor is an extension of your original screen, or it is allowed to work separately. It all depends on your choices.
Part 4

How to connect an external monitor to the laptop.

In this part of the article, you will be provided with a full detailed guidance on how to add more screens to your laptop.

Step 1: Check for the compatibility between your external monitor and your current laptop. Remember to check for the type of cable. You can have preference to the content of part 3.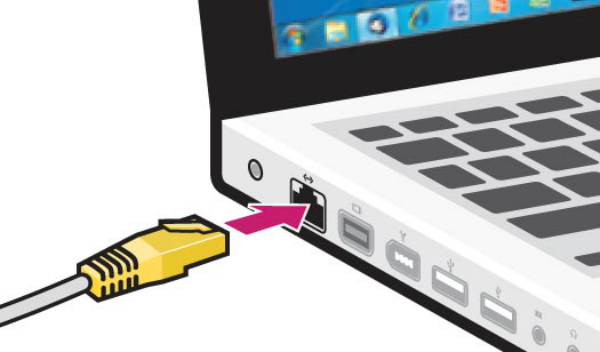 Step 2: It is not compulsory but you are highly recommended to turn off the laptop before doing anything. Although new generation laptops are less likely to have a hard disk crash or loss of data, you should always take precautions.
Step 3: Plug in the cable into your laptop. Make sure it fits properly.
Step 4: Turn on your laptop. On certain types of laptops, you will notice a button on the keyboard with a monitor icon. Press on it to transfer to the external monitor. This button usually belongs to the F# key, or sometimes it can even be the Fn key.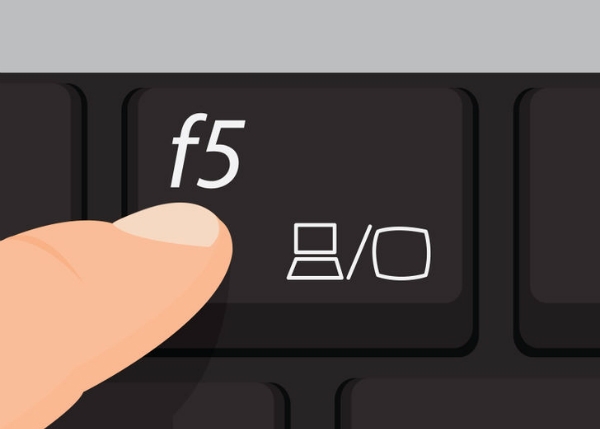 Step 5: On some laptops, your external monitor will be automatically recognized and you will not have to press anything.
Computer Troubleshooting
Win System Crash

Windows Tips

Computer Problems

Blue Screen Errors