Being one of the most trusted brands for camera, Pentax has garnered quite a loyal fan following. But, like most tech freaks who find their solutions online- you would often see people look up the question- 'How to Repair a Pentax Camera?'
These issues may range from files not getting saved or the shutter not working on time. Since, professional DSLRs call for heavy investments, it can prove to be an issue when they are not able to perform the way you expect them to. If you have bought a Pentax camera, then there are plenty of functions that you like about it. Howeverm in some cases, there may be issues which hamper with your work. If you are also stuck with a similar problem, then here is a guide for you to undertake a Pentax camera repair without much hassle.
Part 1. Introduction to the latest Pentax Camera
Since the year 2011, the brand Pentax was taken over by Ricoh. Ricoh today uses the brand name Pentax for a selected range of DSLRs and also for its most popular 645Z.
Now, the main reason that people know of Pentax is that it is a coveted name for lenses. Pentax has been around for quite long, and its popular K-mount lenses and accessories are still valuable additions to a cameraman's repository. Some of the most popular cameras of Pentax include the following:
Pentax K-70
Pentax KP
Pentax K-1 II
Pentax 645Z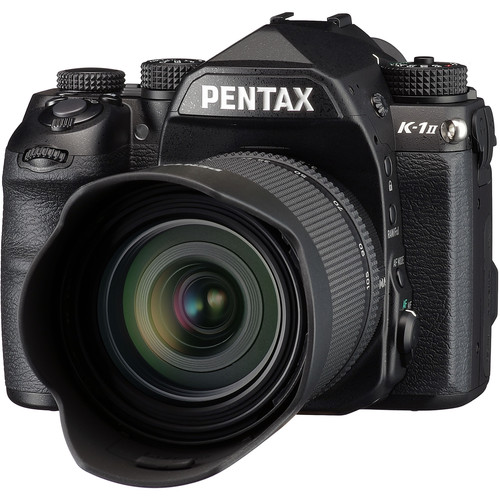 Additionally, Pentax's 645Z series has found a particular liking amongst commercial photographers. In a nutshell, Pentax is the ideal option when you are looking for affordability, perfectly clicked images, and also medium format cameras. If you are also a Pentax owner and face issues of it malfunctioning sometime, then here is a guide for you for probable steps towards Pentax camera repair:
---
Part 2. Tips for pentax Camera Repair and Troubleshooting
At some point or the other, you are likely to face issues with Pentax point and shoot camera. In some cases, you will get a straight forward error message, but in some, you will not be able to follow the clues. The latter can be tough to troubleshoot. For people looking for authentic solutions, you can log in to the Ricoh company web site. Remember that Pentax and Ricoh are now the same entity. However, Ricoh has still maintained the Pentax brand name. While the website is an excellent place to look for your issues, we have made your work easier by listing out common troubleshoot problems. To fix such issues and undertake your Pentax camera repair, here are some simple tips you can follow.
Camera will not switch on:

In most cases, this problem is associated with a weak or perhaps an empty battery. First, ensure that the battery has been inserted correctly. Then, make sure that the contacts of the battery are not dirty. After this charge, the battery. If the camera does not come on even after this, then one of the best Pentax camera repair tips is to purchase a new battery. However, we recommend that you research about which battery suits your camera the most. Otherwise, you will be stuck with a faulty battery and it would hamper the functioning even more.

The shutter does not fire:

In most cases, you won't be able to shoot another photo while waiting for the camera to take the photo you have just shot. Additionally, it is tough for you to shoot a photo even when you are waiting for recharging the flash. When it comes to a DSLR camera, ensure that the lens aperture ring is properly set. Try the Auto/A position in case you are having issues. Lastly, if neither of these solutions work, then just check whether your memory card is running out of space or not. A full memory card can also be one of the reasons why your shutter is not firing. It is always ideal to keep an extra memory card or multiple memory cards with different storage capacities. These come handy when you require to change it, especially in middle of shoots.

The autofocus does not work:

Your camera will have quite a difficult time to focus on a subject which blends in the background. Hence, in such a situation, we recommend that you lock the focus on some other item while you rearrange the shot. Find any object which is at a similar distance from the camera in terms of being a subject. Press and then hold the button halfway to lock the autofocus. Shift the camera's aim to place an item on which you can focus the desired location. Then, fully press the shutter button for recording the photo.

The autofocus does not work even without fixing:

Even after all this, if autofocus does not work, then the camera will not be able to autofocus on the subject, which is too close. Switch to the macro mode or they move the item farther away. In case you are using a macro mode with the Pentax Optio camera, then you may face issues with autofocus. You may end up being quite close to the subject. You would need to experiment a little more to see how close you are to a subject. However, neither of these solutions help, then go to a trusted Pentax repair outlet to get your issue sorted.

The shake reduction feature is giving you a problem:

In case, the shake reduction feature does not work well, then check what is the condition there. This may happen if the subject is very close to the camera, then shake reduction will not work at all. Consider turning off the shake reduction through the menu, and you can also use a tripod.
---
Part 3. How to recover and repair Pentax camera video
Recoverit Data is one of the options through which you can repair your Pentax Camera Video. Many times your files would get erased because of a certain bug or some issue. If you have lost your files due to this issue, then you can most definitely consider using this free version download available for both- Windows and MAC devices. Some of the key features of this particular software include the following:
Key features of RecoverIt:
Firstly, this software is a boon for all cinematographers because it works on all types of storage devices. You can use this on an internal hard drive, a laptop or any crashed computer or any type of external storage media.
If your hard work is lost due to a problem with the camera, then you can use this software for recovering videos, photos or even blank audio files.
The recovery rate of this software is nearly a 100%. Hence, it is one of the top favorites amongst cinematographers.
Additionally, it works with various types of file formats. While MOV and JPEG are common, you can use it for MP4 and additional formats too.
If you sign up for RecoverIt Ultimate, then you would be able to recover video fragments as well.
With the help of RecoverIt Ultimate, you can even recover fragments of videos.
It is a great solution to recover your corrupt and damaged videos.
Steps to Recover and Repair Pentax Camera Video with Recoverit
Step by Step Tutorial: Standard Mode
In order to solve the issue of lost files to problem, here are some of the steps you can follow it for RecoverIt Standard Mode:
Step 1: You would need to choose the file location.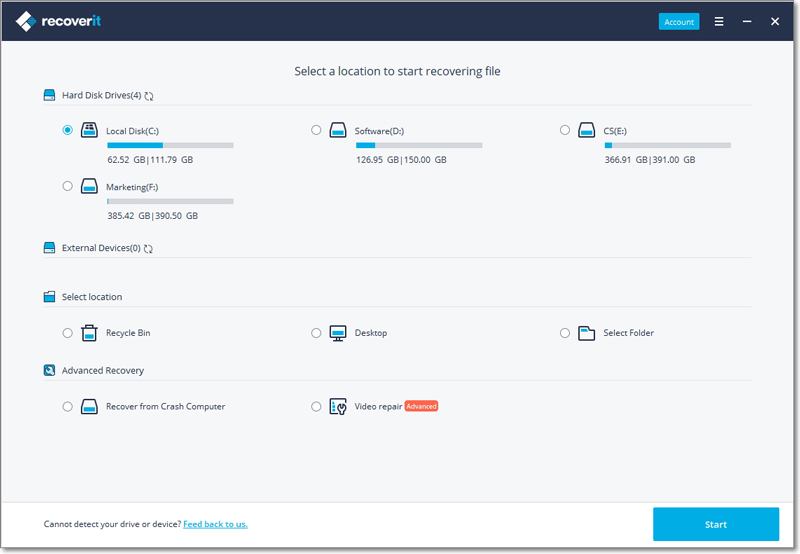 Step 2: Run a scan in the required location. You would then need to wait till the whole scanning process completes.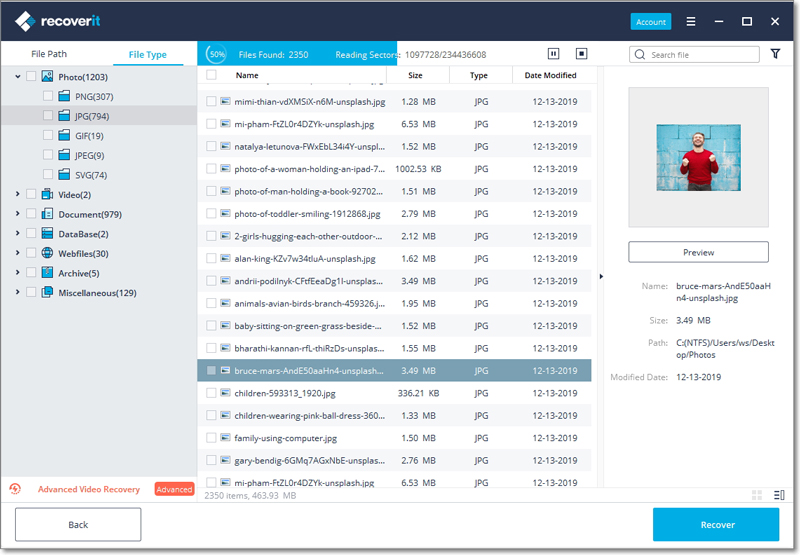 Step 3: You would need to preview the file and then save it.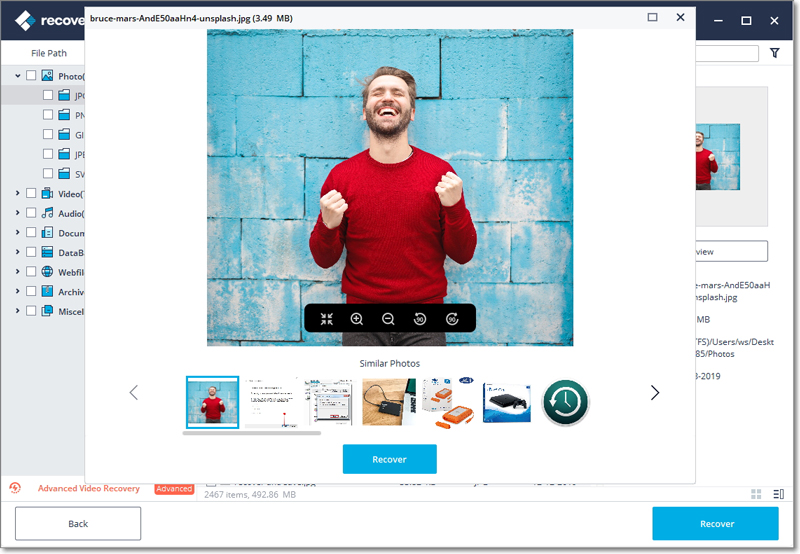 Step by Step Tutorial: Advanced Mode
At times, you may experience that the video is corrupted or just not able to recover with standard mode. For this, Recoverit's Advanced mode is one of the best ways to repair and recover files that have fallen prey to the data loss/corruption before you undertook Pentax camera video repair. The following steps can be used for the advanced mode:
Step 1: All you need to do is choose the "Advance Video Recovery" option on the scan results page for recovering the fragmented video files. Pretty straightforward, isn't it?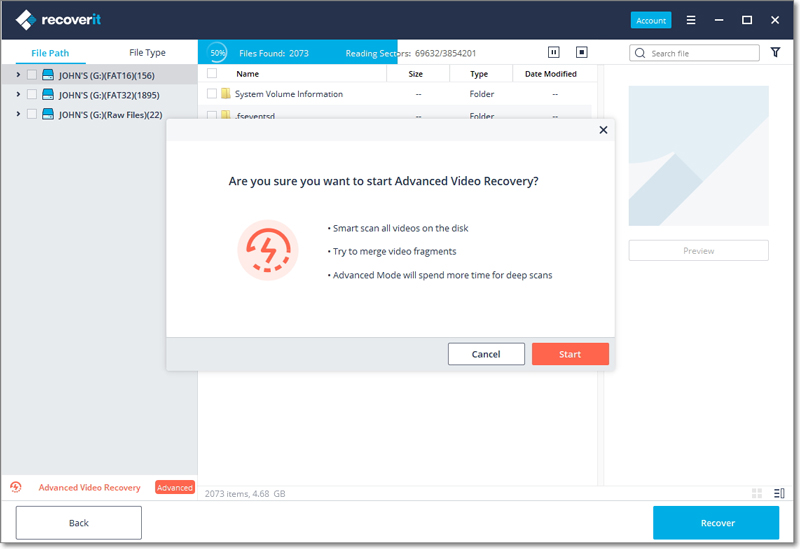 With these simple steps, RecoverIt Repair tool can be your one stop solution to recover files you lost while simultaneously undertaking Pentax camera repair.
---
Bonus: Pentax Camera Repair Corrupted Video
In order to provide you simple solutions for Pentax camera repair, here is a bonus solution that you may adopt. As mentioned above, with video repair, you can fix file formats such as MKV, MTS, FLV, 3GP, and many more. The reason why we recommend that you use this software is because:
With this software, you can offer a free scan of the corrupt video files which provide you with a preview.
Additionally, you can load files of any size. There is no limit to the size of the files which can be repaired.
Lastly, you can upload unlimited files that you can repair.
Step by Step Tutorial: Repair Corrupted Video
Step 1: Add your corrupted videos
Launch the application on your computer. To repair your corrupted video files, you can add it through clicking Add button or "Add video and start repairing" area.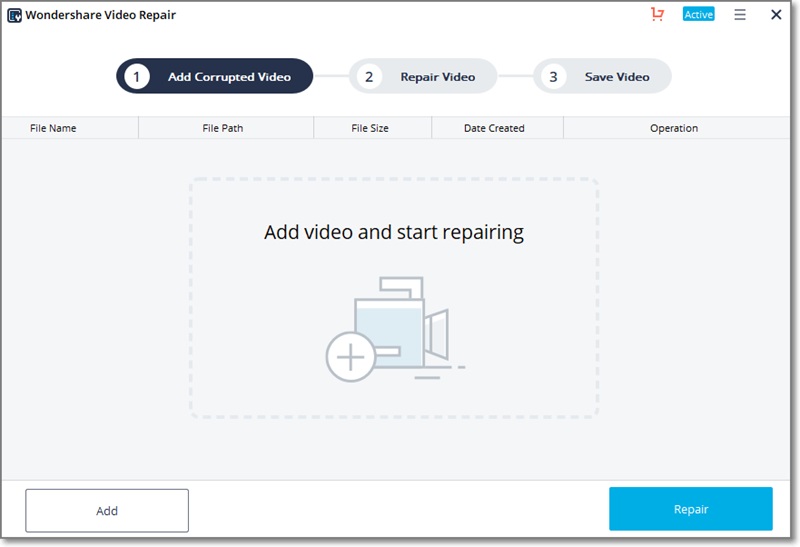 Step 2: Repair your videos
As soon as you have added all the corrupted videos, click on the Repair option to start the video repair process.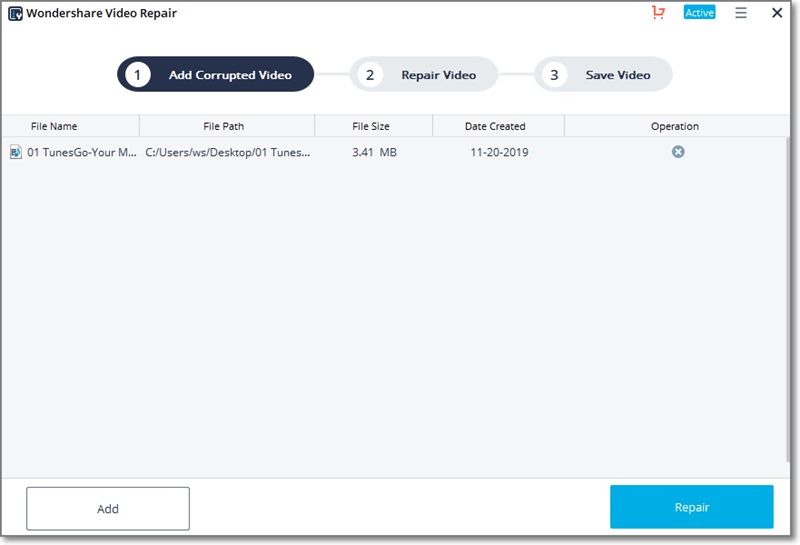 Step 3: Preview the videos
It will take some time to repair and once it has finished the repair process, a reminder showing info of successful fix will pop up on the screen. Press OK to close the operation.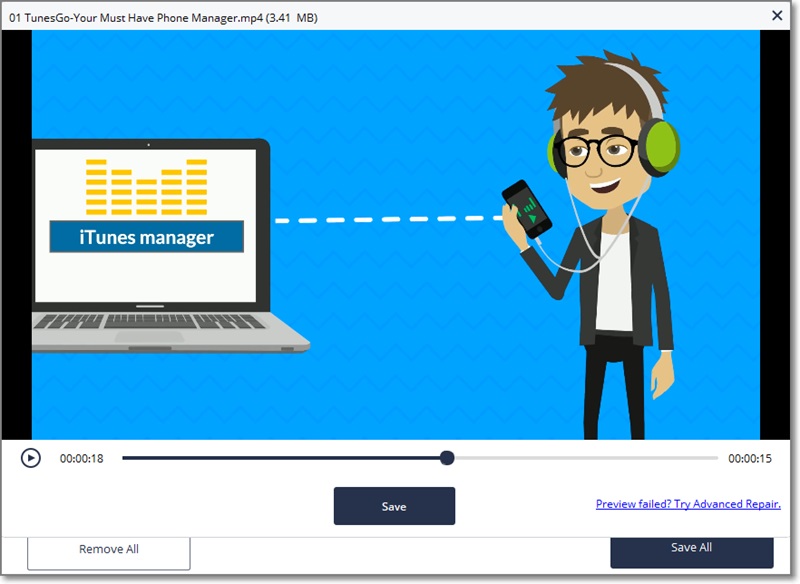 Step 4: Advance mode for severely corrupted video (optional)
If the videos are severely corrupted and not repaired successfully, please go to the advance repair mode. Just click Advanced Repair button.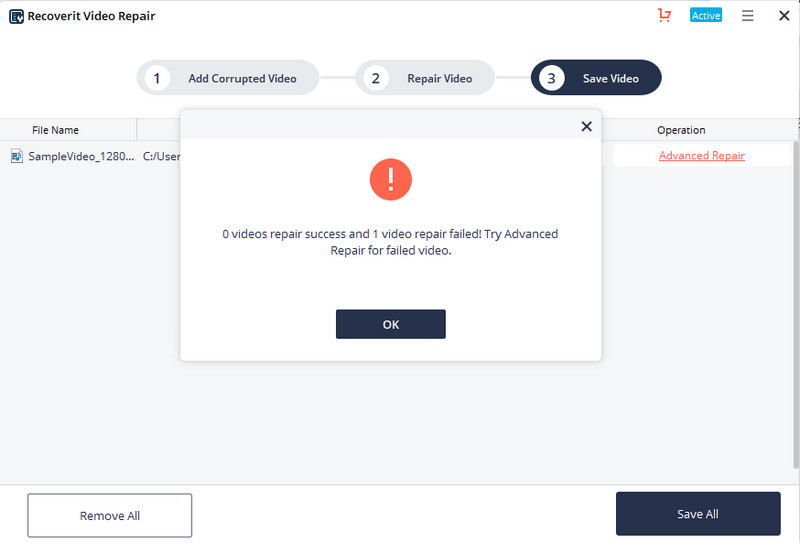 Then add a sample video and repair it now.
Step 5: Save repaired video
The advance repair will perform the repairing process and prompt a success message when the process is completely done. Now, you can play these videos and you will not see any error on the screen.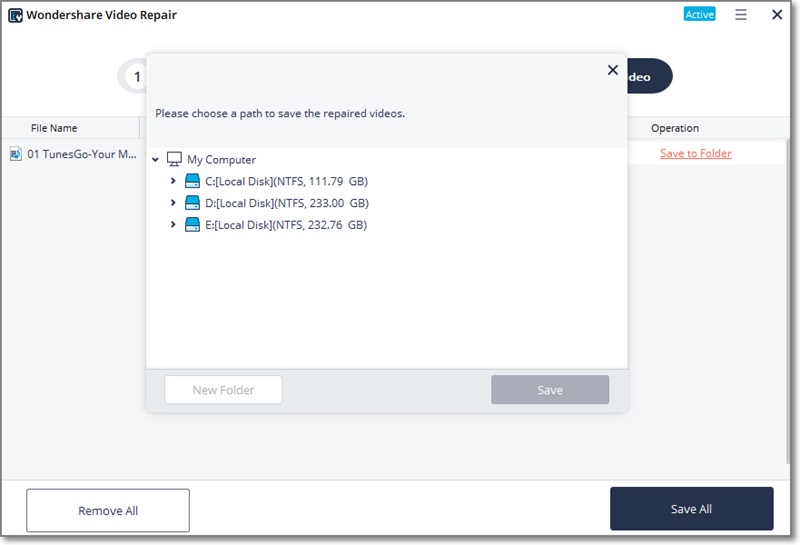 ---
Bottom Line
As an avid photographer or cinematographer, each frame that you capture is of value. A lot of framing and arrangement go into getting the perfect shot that you had visualized. So, it is only fair that you be extremely disappointed if you lose these files. A lot of money is at stake for some people because they have to submit the projects on time and due to a faulty gadget or lost files, the costs incurred for rearranging the shoot would be humongous. If you are facing a similar Pentax camera repair issue, then all of the steps mentioned above can help you troubleshoot before you consider professional Pentax camera repair. While you can troubleshoot the issues, you can also recover the lost files with the help of RepairIt.
Solve Media File Problems
Recover & Repair Photos

Recover & Repair Videos

Recover & Repair Audios

Recover & Repair Cameras