Just like other stuff, people prefer storing their photos and images electronically as well. While storing them on your computer can be pretty convenient and easy, it can also make them vulnerable to a number of different kinds of threats. Your computer may get physically damaged, there might be a theft or your network may get attacked by some cyber intrusion among other dangers. Therefore, when you are storing important photos on your computer, it is important for you to make sure that you have taken a backup for them. This can also avoid putting more energy on photo recovery. Think of it as an insurance policy that pays you off in case your original photos get compromised somehow. There are a number of different software applications designed to backup photos. A few details on some of them are discussed below.
Part 1: How important is it to backup photos regularly?
As discussed in the above section, storing your photos on a computer makes them vulnerable to a number of different kinds of threats. So if your photos are important to you, it is critical to take one or more than one backups of those photos and store them to a safe location. When we talk about taking a backup of photos, it is important to keep on updating it on a regular basis. Otherwise an old backup won't be any good to you in case you need to use it due to some reason.
Part 2: The Best Photo Backup Software for you
If you are interested in taking a backup of the photos located on your computer, there are a number of different options. A few details on some of the best photo backup software available in the market are given below.
NTI photo backup is a photo backup software that enables you to conveniently take backups of your photos as well as videos present on your hard drive to different kinds of optical media like CDs, DVDs or other similar storage media. Using this software, any user with any level of computer using proficiency can easily take backup of their photos in order to safeguard their memories and attain a peace of mind being aware of the fact that their beautiful memories are well protected against any vulnerabilities. Some prominent features offered by the NTI photo backup software are listed below.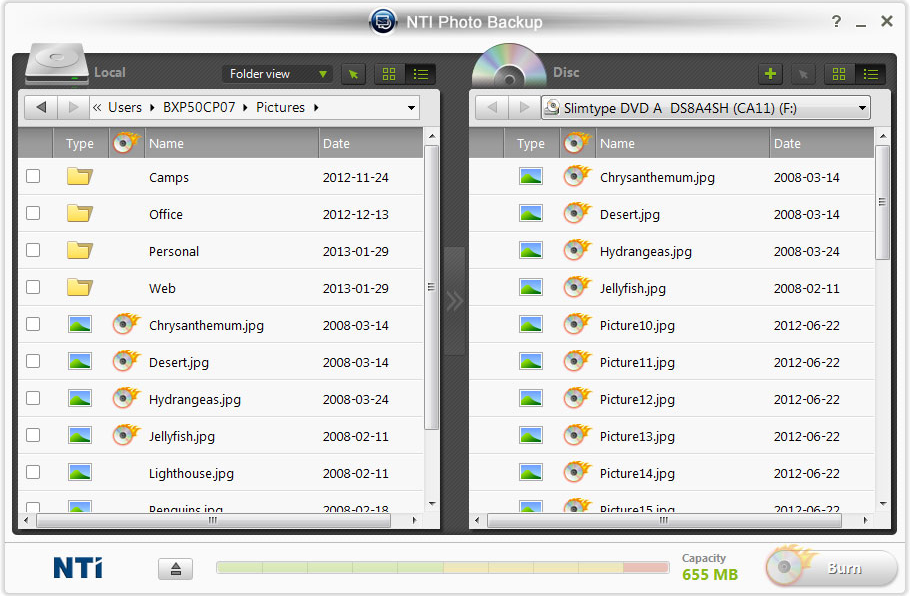 Allows you to stay organized
Easy to use
Smart task window
Previewing facilities
Different modes of operation
Photo Keeper is an amazing photo backup software that is designed to put all of your photos together in a single place. Regardless of the fact that your photos are present on your computer, phone, Google Photos, drop box, facebook tags, email box or any other location, you can access them altogether by making use of Photo Keeper. You would be familiar with the fact that collecting different photos from multiple sources can be full of hassle. By using Photo Keeper, you can easily free yourself of all these troubles and access all of your photos from a single platform. Photo keeper offers unlimited storage space free of any cost. You can store all of your photos on a well protected cloud storage service without having to pay a dime. The security algorithms deployed in this application make sure that none of your photos goes missing. Some of the most prominent features offered by Photo Keeper are listed below.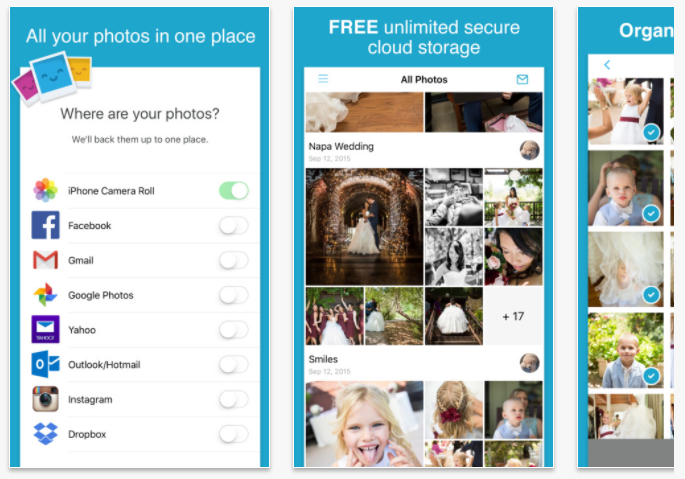 Enables you to store photos from multiple sources at a single place
Offers unlimited storage free of cost
High end safety features
Allows you to organize your photos properly
Great for sharing photos
Free and paid versions
Photo Backup for Synology is yet another photo backup software that is designed to serve the photo backup purpose. It is a software designed to take backups of your photos without affecting their resolution or quality in any possible way. In addition to photos, you can also backup your videos using this software. Some of the most notable features offered by Photo Backup for Synology are listed below.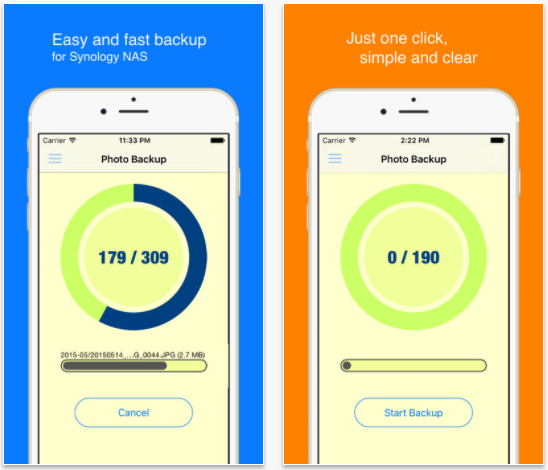 Easy to use
Does not compromise quality
Fast and simple
Makes use of HTTPS connections
Offers huge storage capacity
Tips of Photo Backup Software
It is recommended to try out more than one photo backup software in order to learn about their offered quality and other services
Taking a backup on some physical media like a CD or a DVD might also be a good choice.
Before buying the license for a photo backup software, make sure that it offers enough storage space to suit your requirements