So you have been working on your paper all day and suddenly can not find it in your computer. Perhaps it is an important file you have been working on for your company for months and ack! You deleted it accidentally. We all have been there at some point. It is common to delete data accidentally when you least expect. Recovering the deleted file can be frustrating and a daunting affair but not anymore. In this article, we discuss three simple ways to recover accidentally deleted files including your documents data recovery,zip files recovery,corrupted files recovery or recovering data from a flash drive.
Part 1: Undo Accidental Deleted File with Recoverit File Recovery
Accidentally deleted files may sometimes prove the difficulty to restore. This commonly happens if the data has been overwritten. You might consciously delete a file to free up space from your hard drive and realize how important after weeks or months later. At this point, you try the CTRL+Z trick but unfortunately it can't help you to undo accidental deleted files. You hover through the recycle bin file-by-file in a bid to locate the deleted file and again it can't work either. Here you are recommended to use the deleted file recovery software to help you undo accidental deleted files.Recoverit Data Recovery software supports to recover deleted ,lost ,formatted file from any storage devices.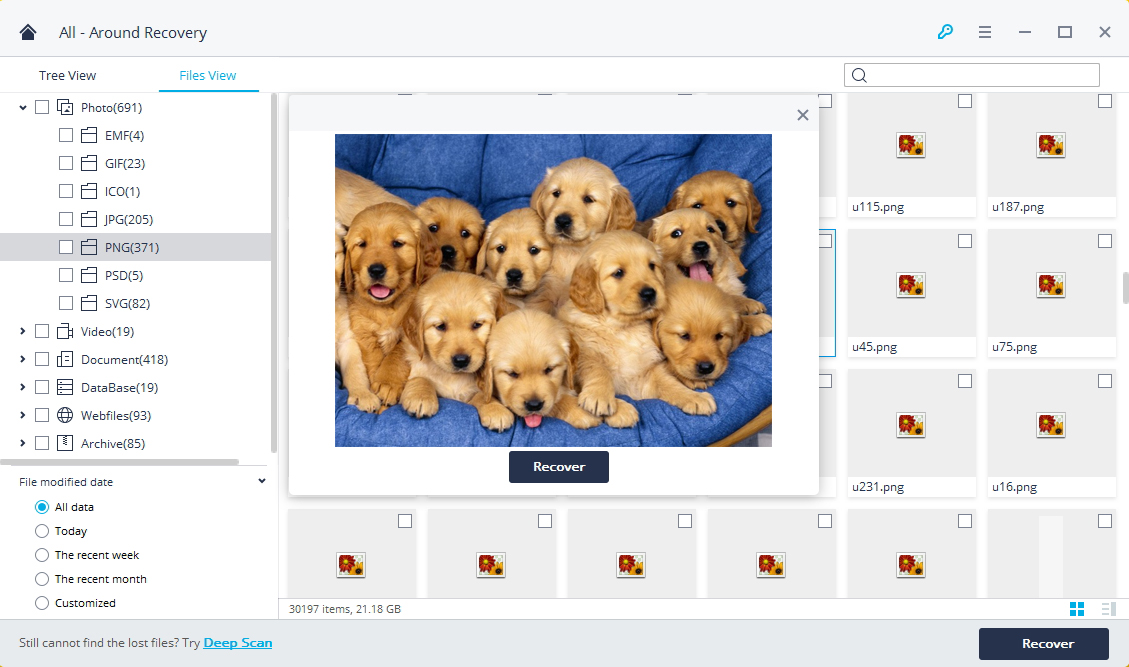 Recover lost or deleted files, photos, audio, music, emails from any storage device effectively, safely and completely.
Supports data recovery from recycle bin, hard drive, memory card, flash drive, digital camera and camcorders.
Supports to recover data for sudden deletion, formatting, hard drive corruption, virus attack, system crash under different situations.
Free Dwonload and install Recoverit file recovery software on your computer, launch it.
Please select a data recovery mode. To undo accidental deleted files, you should select "Deleted Files Recovery" mode to start.

Please select a location where your files deleted, select a specific disk and click "Start" button to start finding data.

It will start a quick scan to search your deleted files.

If you can't find any files you want, please go to scan agian with "All-Around Recovery" mode. It can help you to recover formatted and deleted files with their original file names and paths. It will search more files and take more time.

Preview and undo your lost files
Recoverit file recovery software allows you saving previous scanning result and importing it to resume recovery without scanning again. You can also filter your search by file name, size or date of modification to undo accidental deleted file quickly and save time. With the image preview feature, you can find your target files and check their properties and quality before you decide to undo deleted file. You can confirm in advance whether each file is indeed one you want to recover or not. Recoverit Data Recovery is the ultimate deleted file recovery tool of all time.
Part 2: The CTRL+Z Function to Undo Accidental Deleted File
A lot of people don't understand the importance of this simple command which can undo any previous instantly deleted act. Just simply go to the folder from where you deleted your files. From here, you can press CTRL along with Z on your keyboard, and hold it there for a second or two. Within a few seconds, the files that you deleted will be recovered and will appear. If you don't have a good control on keyboards, then you can simply right click whilst being in the folder and select "Undo delete", this will perform the same function as CTRL+Z did to undo deleted files.
To restore a deleted file or folder,
1. Open Computer by clicking the Start button and then clicking Computer.
2. Open the folder that used to contain the deleted folder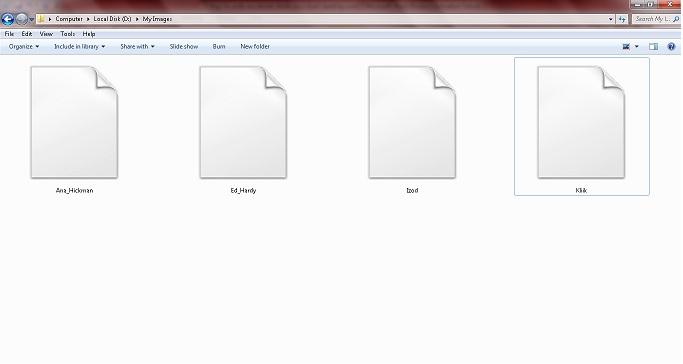 3. Hold CTRL and Z keys simultaneously to undo delete.
If your hands are not familiar with the keyboard quite well, you may want to use the undo delete option by right following these easy steps.
1. Open Computer by clicking the Start button and then clicking Computer.
2. Open the folder that used to contain the deleted folder
3. Right click in the fold and select undo delete as shown in the image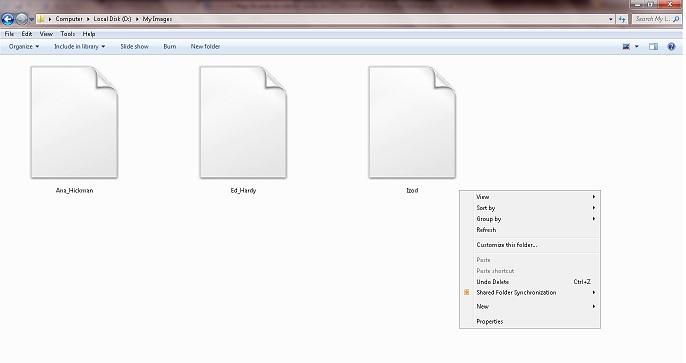 Ideally this will restore the files you recently deleted just like CTRL + Z would.
At times the files you have selected may accidentally duplicate in the folder they are originally saved. Chances are they will move to another folder against your wish. Before you hit the large red panic button, remember to use the power of CTRL +Z shortcut to reverse this situation.
Part 3: Restore from the Recycle Bin to Undo Deleted File
Anyone who is familiar with the basic skills of a computer must know that any file deleted goes directly into the Recycle Bin.
There is an icon on your desktop for the recycle bin, and you must enter it. You can recover your deleted files from here as well. Once you're in the recycle bin, all you have to do is click right and once again select "Undo Delete". Through this the files will be restored to their original folders.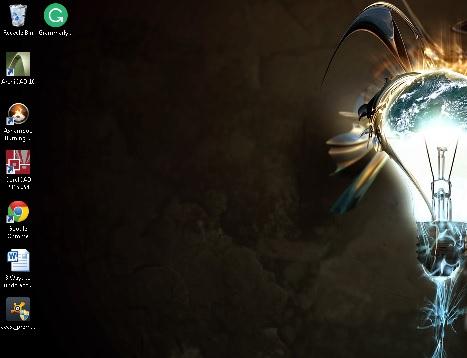 If you have lost an important file, chances are it is resting in the recycle bin waiting for you to give it a second life. Follow the following steps to undo delete from the recycle bin.
1. Double click on the recycle bin icon to open it.
2. Once it is open, you will see all deleted files as shown in the diagram below
3. Right click in the recycle bin and select undo delete
4. Sometimes the recycle bin may contain many deleted files such that finding the file in question becomes a difficult task. Here, you will need to search for the specific file in the search box and restore it. If you are not sure whether you actually deleted the file in question, or perhaps you can't recall the actual name of the deleted file, right-click in the window, point to "sort by", and select "date deleted" to view files that were recently deleted. You can then restore the file easily and keep smiling