Free Tool to Repair Corrupted JPEG Photos and Images for Mac
Photos and images are a part of our life. Isn't it? These carry some of the beautiful moments from our past. But what will be the situation when we lost them or they got corrupted? This situation is general and happens to almost everyone.
Would you reach a thousand words before trying to get some help to repair it? This is crazy. But how will you feel when we are going to repair this damage together? Yes, we are about to begin a journey on how to repair corrupted JPEG photos and images for Mac, easily and rapidly.
Part 1. Causes of JPEG Corruption on Mac
Photos have been used to represent many things – inspiration, an art, a business for photographers, and memories that can be reminisced. But when these photos get destroyed due to photo corruption, everything that's inside them will not be the same literally and metaphorically. If you are a Mac user and have experience in your photos get corrupted, there are many possible causes – incompatible photo viewer, virus or malware attack, file system corruption, or the presence of bad sectors.
That is the photo for you – start your 1000 words!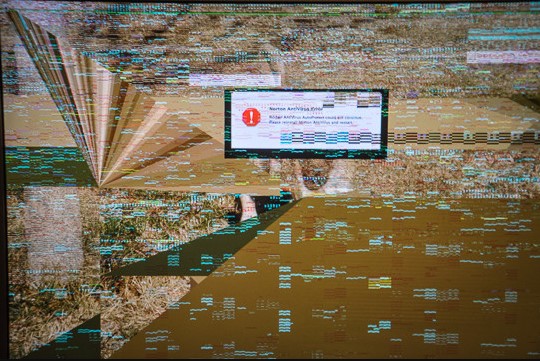 Just kidding. Here's the deal: let me give you one of the most effective jpeg repair tools so that you'll no longer stress over that corrupted jpeg photos of yours. But before that, I'll share with you the reasons why jpeg photos get corrupted on Mac. One indication that your photos have been corrupted is that the iPhoto Library crashes. Here are other possible reasons:
Corrupt file system
This happens when there is an unexpected system crash while you are saving files. Power loss, while you are saving your files, can also contribute to file system corruption.
Bad sectors
The bad sectors are storage spaces that get so used they no longer have the ability to store data. Usually, storage devices have excess storage spaces to compensate for the occurrence of bad sectors. However, these bad sectors increase over time.
Data transmission interruption
Pulling out your cable or storage device while the copying or transferring of photos to other locations has not been completed can corrupt the files. In addition, your cables and USB ports can contribute to photo corruption if they are damaged.
Incompatible format
Your photo viewer will not be able to open your photo if the format is not compatible with it. The most common photo formats are .jpg and .png, and the photo viewer can handle more formats. Just be sure that you are opening a photo file (and not a video file or anything!) using your photo viewer. Furthermore, you must ensure that your photo viewer is supported by the MAC OS.
Virus or Malware
Can't find any of your photos? A virus or malware might have hidden it. Once extracted, the photos might be corrupted.
I know this is crazy, but most of the time, you wouldn't care much about the cause of the photo file corruption. You just want to find a solution to your problem! One search in Google and you will see a lot of jpeg repair tools ready to help you at a cost so big, and your problem gets only bigger. It gets better from here because here is one of the best jpeg repair tools for you to get over that photo corruption of yours. It's called the Wondershare Repairit Photo Repair.
---
Part 2. Use Reliable Wondershare Repairit Photo Repair to Fix JPEG
This easy-to-use and powerful jpeg repair tool is one of the most-known software for corrupted files repair. It doesn't matter what the cause of the corruption is, as long as you want it repaired, you can use it. You can also use it even if the photo files are stored in an external drive, USB flash drives, or anywhere else.
1. Description for Wondershare Repairit Photo Repair Tool:
Repairs JPG and JPEG files without modifying the original photo (resolution and quality)
Corrupted photo repairs regardless of any cause
User-friendly interface
Batch file repair processing
You can save the repaired files to any location of your preference
Shows image information such as Type, Size, and Dimension
Extracts thumbnails aside from the main images
Operates on macOS High Sierra 10.15, 10.12, 10.11, 10.10, 10.9.
2. Steps to Repair Corrupted JPEG Photos and Images for Mac
Now, you might be wondering how to use this jpeg repair tool. It's very easy, start by downloading, installing, and launching the software for MAC OS from this website:
Step 1: Load damaged or corrupt photos
Simply launch Wondershare Repairit on your Windows PC and go to the "Photo Repair" feature from the sidebar.
Now, click on the "Add" button that would load a browser window. You can now go to the location where your corrupt photos are saved and load them on the application.
Step 2: Repair and preview your photos
Click on the "Repair" button and wait as the application would implement its unique algorithm to fix the loaded photos. When the repairing process would be completed, the application will let you know about the result.
Step 3: Preview the repaired photos
To check the results of the repairing process, you can click on the Preview button (the eye icon).
You can also just click on the thumbnail of the image to open its preview window. This will let you view the results, and you can check if the standard repairing process was successful or not.
You can try the demo version of the Wondershare Repairit Photo Repair tool to see its capabilities before deciding whether you want to purchase it or not. The difference is that the demo version produces repaired photos with watermarks, and the purchased version of the said jpeg repair tool removes those watermarks.
Tips for Corrupt JPEG Photos and Images
To prevent these problems, be careful of what you do in relation to your photo files:
Back up your photos in a safe place, such as in the cloud or other external drives
Remove your hard drives only when processes have finished successfully
Don't interrupt processes such as photo files transfer
Don't let your battery drain completely to avoid accidental device power off
Use a powerful jpeg repair tool, for example, Repairit Photo Repair
---
Part 3. General Knowledge to Use JPEG on Mac Without Damage
There are many instances when we don't have proper knowledge of using various files on various software. This leads to a damaged file. To help you out on using and saving JPEG on Mac without causing any damage, we are presenting you with some basic general knowledge on the same.
What's A JPEG Image Format?
Joint Photographic Experts Group or JPEG is a standard image format for containing compressed and lossy image data. The main advantage of this format is its ability to retain quality even after compression. This is the reason why this format is most widely used on the internet.
During compression, each pixel is compared with the surrounding pixels. It provides this standard an opportunity to delete redundant pixels. This reduces the file size of an image.
---
Can You Open and View JPEG on Mac?
Yes, we can. Just follow some simple steps.
Step 1: Click on the "Finder" icon. It is present at the beginning of the dock.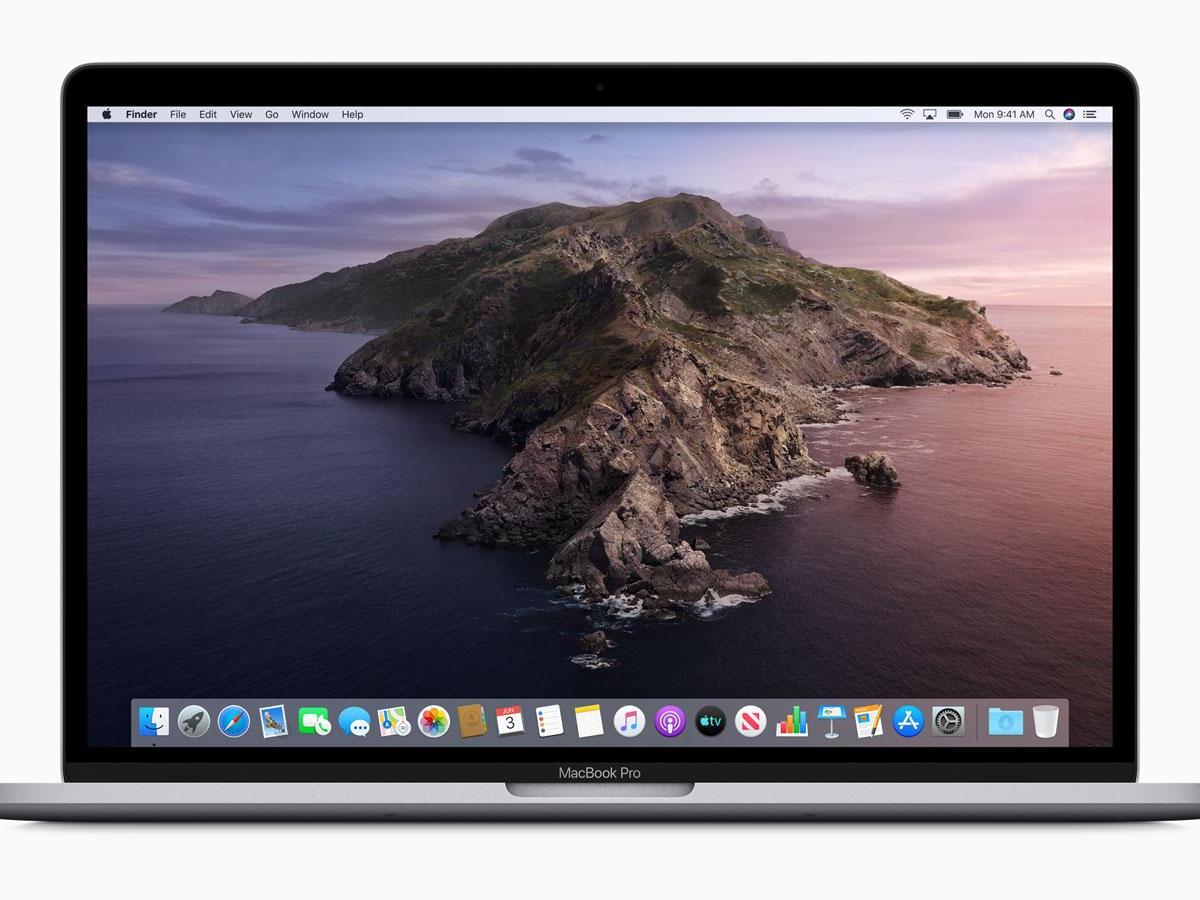 Step 2: Browse the folder that contains your images from the left panel.
Step 3: Now select the image and double-click it to open.
---
How to Save Image as JPEG on Mac?
If you are probably wondering about how to save an image as a jpeg on Mac or how to save a photo as a jpeg on Mac. You can easily do it by following some of the simple steps given below.
Step 1: Go to the Mac Preview and right-click on the image. This will open the image with Preview. Now go to "File" from the top panel as marked in blue. Now select "Export".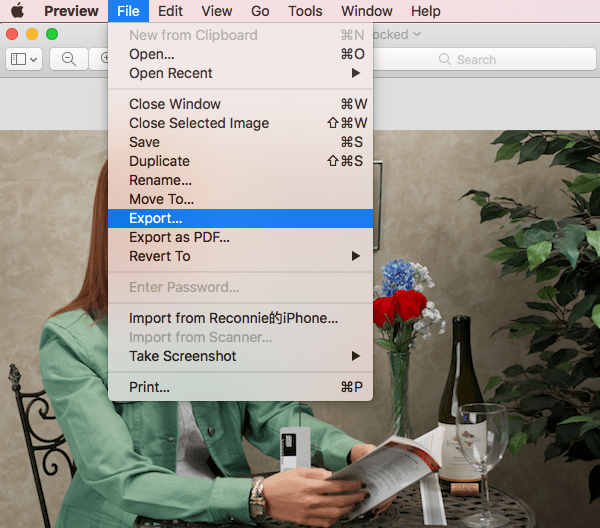 Step 2: Now select JPEG as output. Once selected, click "Save". This will save the image as a jpeg on Mac.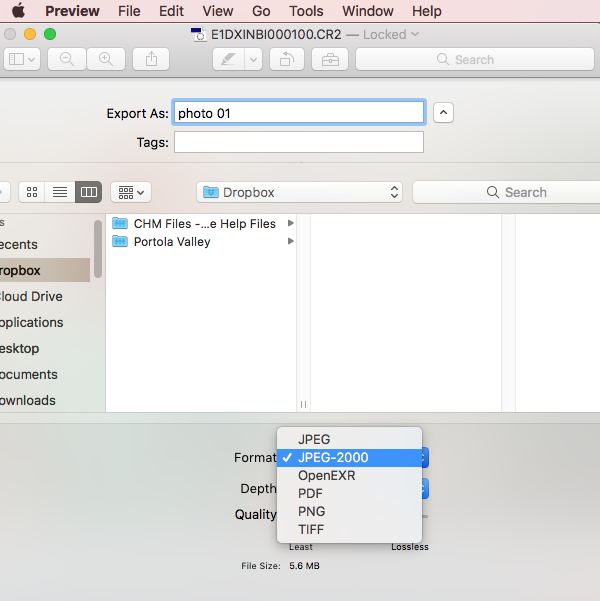 ---
How to Save a PDF as a JPEG on Mac?
Saving PDF as a jpeg on Mac is quite easy. Just follows some simple steps and you can easily save pdf as a jpeg on Mac using a built-in Preview app on Mac.
Step 1: Right-click on the pdf file and choose "Open with". Now choose "Preview" from the given options.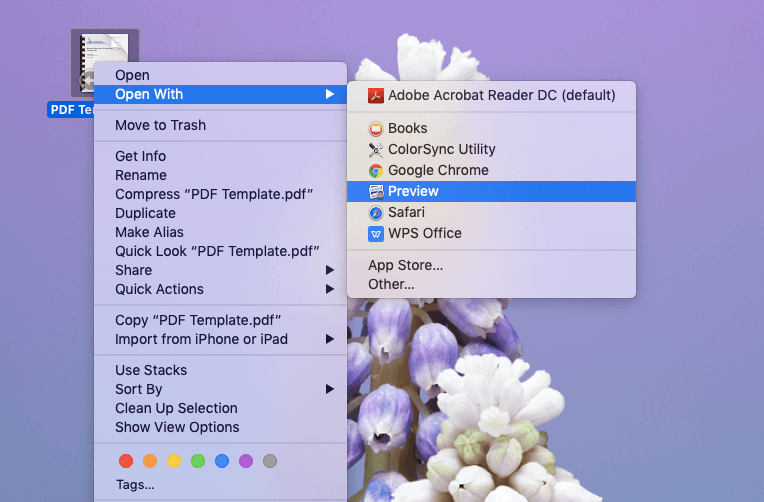 Step 2: Now go to the "File" from the top menu bar and select "Export" from the secondary menu.
Step 3: On clicking "Export" a window will pop up in front of you. You have to click on "Format". This will open a drop-down list. Select "JPEG" as a format. You will also be provided with an option of selecting quality and resolution as per your choice. Once selected, click on the "Save" button. You are done.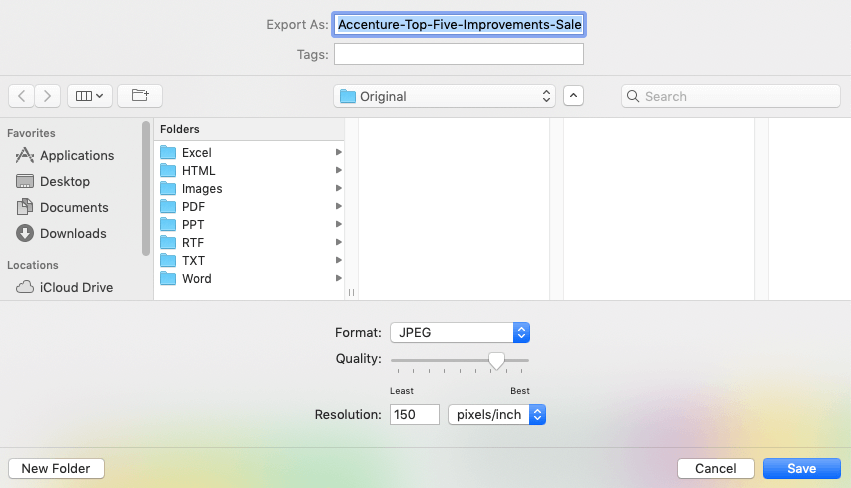 ---
Extra Part Before Conclusion:
We come across several instances when we don't have any idea on how to save an image as a jpeg on Mac or how to save a pdf as a jpeg on mac. In this case, we try to implement several techniques. Sometimes the applied techniques work but most of the time they cause damage.
As a result, it leads to frustration.
To make it easy for you, we have provided you with trusted and tested techniques for saving photos or PDF as a JPEG on Mac. Not only this but if you have already caused damage, we have provided you with an efficient technique to recover JPEG on Mac.
Now, recover your corrupted JPEG images on Mac seamlessly.
Video tutorial: Photo Recovery Software: How to Recover Deleted Photos and Video for Free on Mac
Solve Media File Problems
Recover & Repair Photos

Recover & Repair Videos

Recover & Repair Audio

Recover & Repair Cameras