You, just like anyone else, enjoy privacy in your life, don't you? Your Mac deserves that same kind of privacy too, and for a number of reasons.
You conduct some of your most personal and intimate affairs online and the nature of the information is, more often than not, sensitive. And because your browser caches every site you visit, information about your browsing history is saved and reported back to the sites. All this makes for a breach of privacy.
Whatever the reason, you will be guided on what you need to do to erase any trace you leave on your Mac's browsers. All set? Good.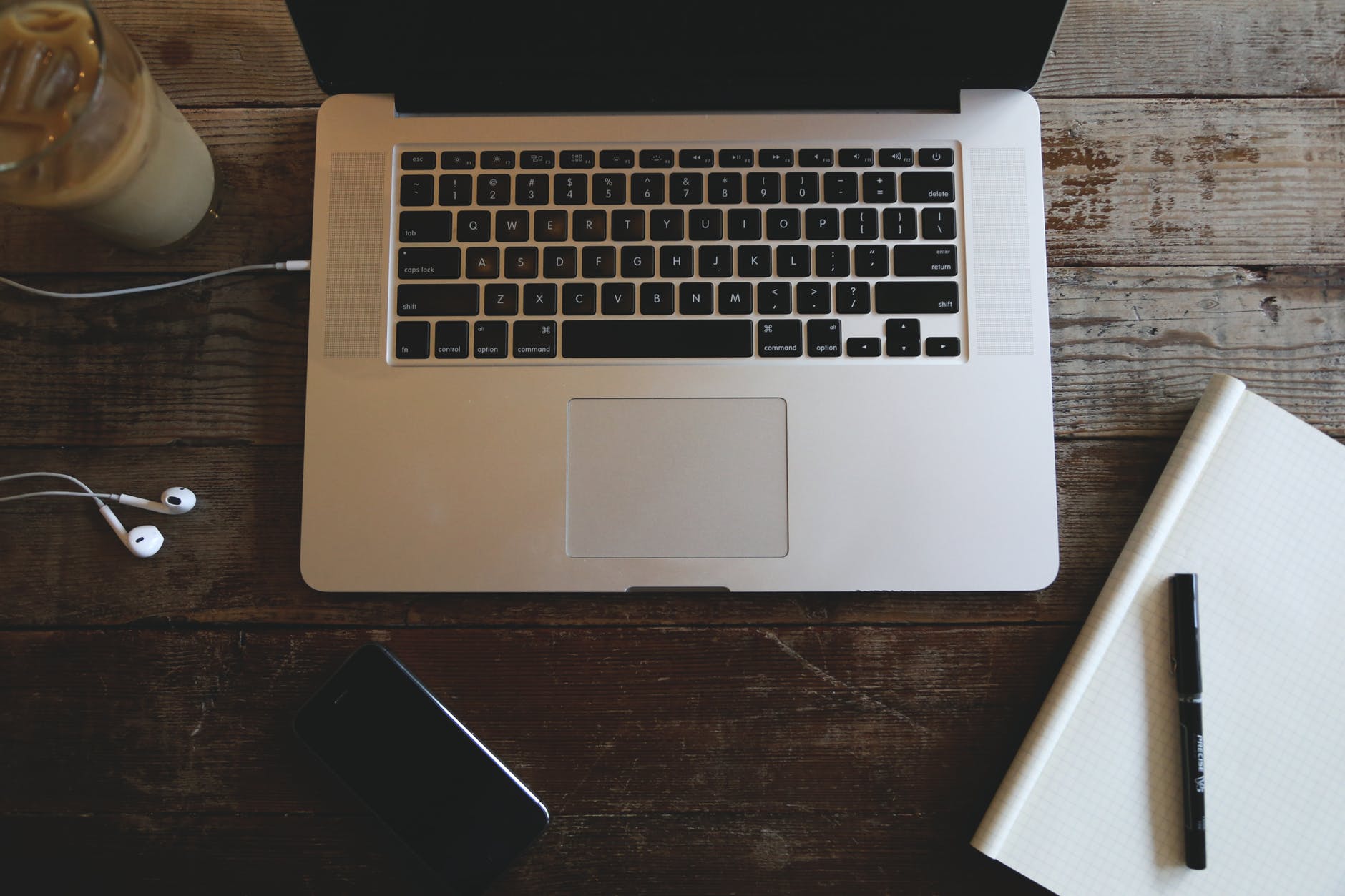 Part 1. Why You Should Remove Mac History?
This is more a matter of personal choice than anything else. There is no hard and fast rule that says you must erase your Mac's browser history after a set period of time or for a particular reason.
If you feel like it, you can leave your Mac's browser history as it is, but you would have to contend with little privacy and bunched up metadata (think cache) which will gradually take up your drive's storage.
But if you do feel a need to clear the history on your Mac, it should be from one or all of these reasons.
Privacy – This is important, especially if you've given several people access to your Mac. And if you're somewhere public, the people around you could be peeping over shoulder to see what you're doing online.
Business Confidentiality – A lot can be at stake when it comes to your business. Money and time are involved, so of course, you would want to maintain a certain level of discreetness.
Efficiency – Yeah, this very important too. If your Mac's browser cache (information on frequently visited websites, downloaded files, etc.) isn't cleared out regularly, it lessens the performance of the browser.
---
Part 2. How to Clear History on Mac Safari
The default browser in Apple's devices is Safari, so you can expect it to be perfectly optimized on your Mac. But it's still susceptible to being bloated by accumulated cache and remnants of what's left after each browsing session you have.
You have to regularly clean Safari to make the most of it. Before manually navigating over to your Safari to do that though, try this software first: CleanMyMac X.
It's free, faster and more efficient in its ability to get rid of junk than manually clearing your browser. And it's compatible with all the browsers installed on your Mac so you can clear their histories in one place. Its cleaning feature is not limited to browsers alone. You also have these:
System Junk
Mail Attachment
Photo Junk
Trash Bins
iTunes Junk
As part of its many features, CleanMyMac X can even scan your Mac for malware. All in all, it can improve your Mac's performance with just a few clicks.
Launch CleanMyMac X and go to the "Privacy module."
You will see all your browsers. Select one or all of them.
Select the particular items you want to clean.
Click "Remove" to clean and optimize and your browser.
Other than third-party apps, there are two methods you can use to clear your Safari's history.
Method 1:
Launch your Safari browser.
Click on the "History" tab, located in the top menu.

Click on "Clear History". A window will pop up, showing you options on how much history you would want gotten rid of, i.e. how far back in time you want the history to be cleared. The options are:

The Last Hour
Today
Today and Yesterday
All History

Relaunch it.
Select the preferred time range and click on "Clear History".

Choose "all history' because you want to clear the browser of all information on it.
Click on "Clear History".
Method 2:
Launch your Safari browser.
Click on the "History" tab, located in the top menu.
You will see a list with entries. Highlight and select as many of them as you want.
Launch your Safari browser.
Press the "Delete" key and say bye-bye to your history.
---
Part 3. How to Remove History on Mac Chrome
Google Chrome is a great browser but it still stores cache and history like any other browser. It remembers every site you go to. The lone exception is if you decide to browse via Private Browsing or "Incognito Mode". But if you forego that and browse as you would normally, whatever you do is saved and linked to your account.
There are two main ways you can clear Google Chrome's web data and browser cache: Through its built-in feature and manually, via the file system on your Mac.
You are advised to stick to the former method because the latter would be more suited for advanced Mac users.
Method 1:
Launch Google Chrome.
Select "Clear Browsing Data" from the drop-down menu.

You will see a list where you can select the web data and caches to be cleared (browsing history, download history, passwords, etc.)
Select the time period you wish to delete from (it's best if you select "the beginning of time" because that gets rid of all data from all time periods of the browser's usage).
Click on "Clear Browsing Data" again and all the cache, web data and history will be emptied.
Method 2:
Google Chrome cache files pile up in two main locations in the user folder of your macOS.
Open "Finder".
Click on "Got to folder".
To navigate to the folder where Chrome's main cache is, type this: ~/Library/Caches/Google/Chrome/

To navigate to the folder where Chrome's additional bulk of cache is, type this: ~/Library/Application Support/Google/Chrome/Default/Application Cache/

Choose the files in these folders and delete all of them.
---
Part 4. How to Remove History on Mac Firefox
Last but not least, we have Mozilla Firefox. It's another great browser that works very well with Mac. You might even find it ends up being your choice browser. Here's how to keep it clean and optimized.
Method 1:
Open Firefox.
Select "History" located at the menu bar above your screen.
Click on "Clear Recent History".

Select a time range and the items you wish to clear.
Click on "Clear Now". All the history and data will be cleared.
Method 2:
Launch Firefox.
Select "History" again.
Choose "Show All History" this time. It will be in the menu bar at the top of your screen.

Choose the entries that you want gone from your browser. An alternate way to do this is to use "Command" and "Select" on your keyboard to highlight and select as many entries as you want.
Right-click after selecting the entries, then select "Forget about this site". Or, you can just press the "Delete" key instead.
Method 3:
This method is highly recommended because anytime you close your browser, your browser history deletes itself. It's convenient because even if you forget to delete the history, your browser will do it for you. Set it up like this:
Open your Mac Firefox and click on the "Menu" button, also known as the "Hamburger" button.
Select "Options".
Click on the "Privacy & Security" panel.
Move your cursor over to the "History" section.

You will see a drop-down menu right beside "Firefox will". Select "Use custom settings for history."
Tick the option for "Clear history when Firefox closes".

To choose the types of history you want to be cleared, click on "Settings"
You will now be in the "Settings for Clearing History" window. Tick all the items you want to be erased automatically each time you close Firefox.

Click on "OK" to close the window.
Close the "about: preferences page" and all changes that you made will be saved by default.
---
Part 5. How to Recover Deleted History on Mac
Here's an ironic twist of fate: what if you delete your browsing history, then suddenly realize there is vital information in it, and now you want that history back? You probably know it's possible to get back lost data but can the same principle be applied to browsing history?
Yep. Recovering deleted browsing history is old news for Recoverit Mac Data Recovery. Getting back lost data, deleted files, recovery from formatted and crashed drives; all these have been perfected by this nifty software. Want your browsing history back? Go on and launch the software then.
Step 1: Select a Location
Open up Recoverit and choose the drive to be scanned. This can either be Disk C, D, E, F or G. The drive should be where your lost data was. Click the "Start" button.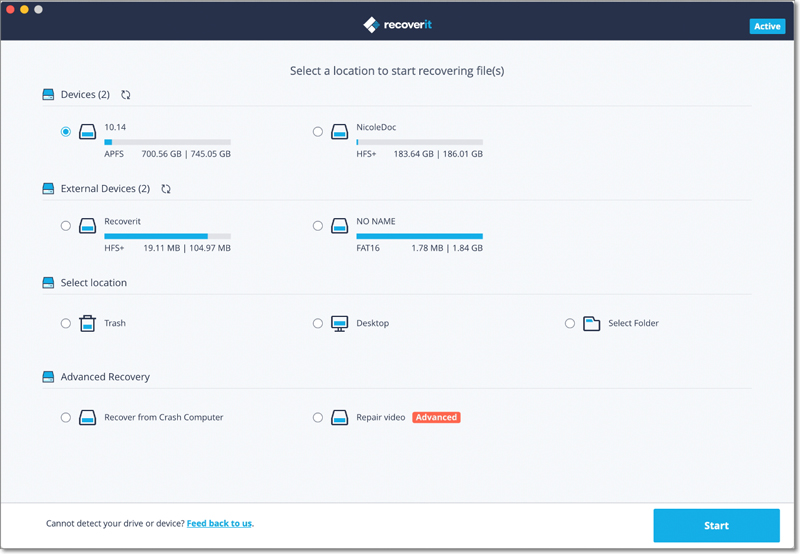 Step 2: Scan the Location
The scan will begin. Upon completion, you will be able to see a preview of the files. Prior to that and while the scan is still running, you can even select and deselect filters to help optimize your search. For instance, you can narrow or expand your search using the "File Path" or "File Type." There's also a very convenient feature of pausing or stopping the scan prices before it concludes.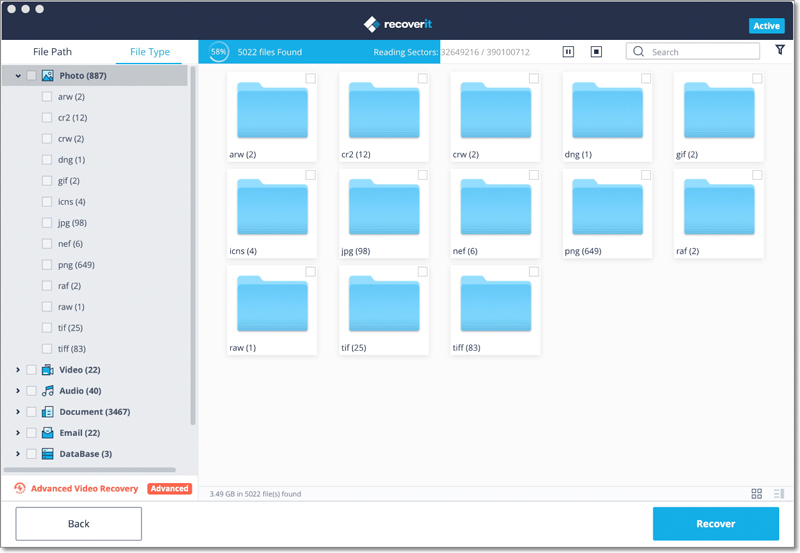 Step 3: Preview and Recover
You will see a preview of numerous files that can be recovered. Choose the files you want to get back. Click on the "Recover" button. Your files will be brought back to you just the way you left them. They can be videos, documents, etc. A word of caution though; Don't save the files on the drive they were initially lost from. If for whatever reason, you're unable to preview the files, there are yet more solutions we can give you to follow and fix that problem. So yeah, using Recoverit is that easy and simple: Select a drive, scan it, preview your files and recover them. That's all there is to it.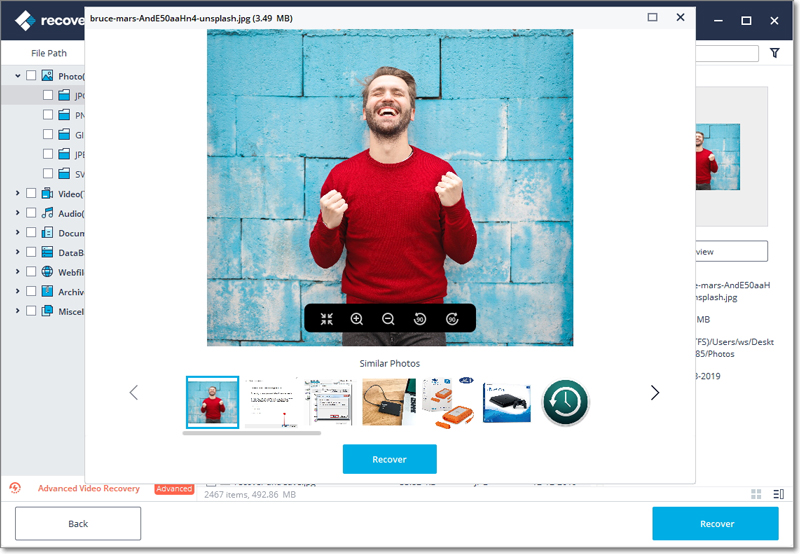 Regardless which browser is your favorite, always remember that they all pretty much serve the same function and store your browser history.
The best way to be assured of browser privacy is to be mindful of your environment when you're surfing the net and to clear the history on your Mac each time you end an online session.
If, on the other hand, the history you cleared contains important data, there's still no need to worry because you already have the tool to recover deleted browsing history. Just make sure Recoverit stays installed in your system. You never know when it might come in handy.
What's Wrong with Mac
Recover Your Mac

Fix Your Mac

Delete Your Mac

Learn Mac Hacks