Mac is popular around the world. It is due to the functionalities and useful operational options which are made available to the users. On the other end, Mac users face some problems as well. These can be software issues or hardware problems. Throughout the Internet, there are hundreds of solutions made available. In this article, we will discuss the problem of "flashing question mark on Mac". All of these will be helpful in giving you a right path to fix flashing question mark on Mac. You will know what you should do when you meet a flashing question mark on Your Mac after reading the article.
Whenever Mac is not able to find the system software, then it gives a sign and that's a "flashing question mark". One can solve this issue in no time. Here are 4 methods when you meet a flashing question mark on Mac to help you fix the problem.
Method 1. Restart Your Mac Disk
In some situations, it happens that the flashing question mark comes over the screen and then Mac is fine with continuing the startup process. In this kind of situation, one should make some changes in settings. System preferences have an option of "startup disk" which needs to be reelected by the Mac user. After that close the system preference window. The flashing question mark should not be showing up on the startup anymore. Thus, it's a simple, easy and quick way of getting rid of this issue in no time.
A new or an old Mac user is normally aware of all of the system preferences. In short, it is called as the settings of a system. Through making a couple of changes one can easily get rid of small problems like "flashing question marks".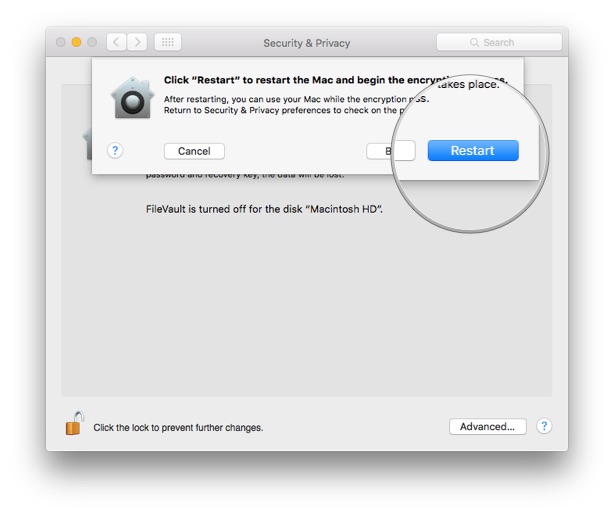 Most of the people do not try this method and take their system to professionals to fix it. It is not only a time waste but also a waste of money. If you are having a brief knowledge about Mac, then it should be helpful for you to take benefit and fix it in no time.
Method 2. Repair the Disk by Running Fist Aid
Sometimes, in system preference one is not able to see the startup disk. This is a quite surprising thing. Thus, in order to repair the startup disk in such situation, one need to follow these easy steps.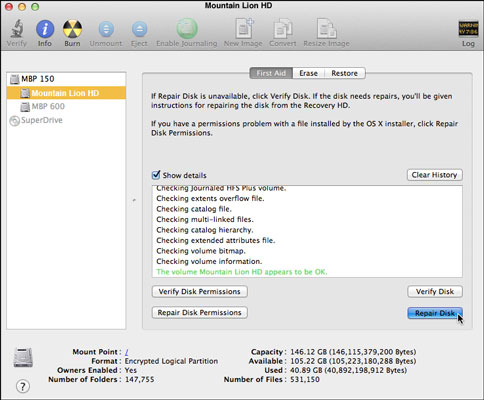 Step 1 Go to the MacOS Utility window and open "disk utility".
Step 2 Select startup disk (the startup disk is named as the Macintosh HD). You can either find it on the left side of your window in a simple way. Now you need to find "first aid tab" and click it.
Step 3 Press repair disk button. (This is done in order to repair any issues. Indirectly the startup disk is the main source in performing this operation)
Step 4 Now you can quit the "disk utility" because your disk is successfully being repaired.
Step 5 You need to go to the Apple menu now and select "startup disk". Just make it a restart and after that, you will not see the flashing sign anymore.
All of these easy steps are a great way of getting rid of the flashing question marks in no time. It doesn't need any help of the professional. One can do the repair on their own. Moreover, it also gives a confidence to the user of Mac that they can handle any kind of issue without any fuss. This is a great way of learning about the operating system which a person is using.
Method 3. Try a Safe Boot
Sometimes there is a need to try some safe boot. In order to use this option, you can take help of any external drive matching with your system configurations and move the data to save it from being lost. Coming towards the method of "safe boot" i.e. how it can be done. This special startup can be done by forcing the system of Mac through loading only required information. It is a great way of getting the issue resolved. The best thing about safe boot is that it helps in making a quick overview of the disk issues. There are hundreds of issues which might take place during the startup drive loading. Moreover, it can play a big role in keeping oneself safe from repair encountered problems.
Almost every Mac system has the option to do "safe boot". One should give it a try in order to get the system issue resolved in a quick period of time. If you have any problem in understanding it, then you can go through the troubleshooting guides too. They are a great way of increasing one's knowledge.
Method 4. Backup Mac Data and reinstall Mac OS
Error fixing is not a successful process every time. The startup might be facing the same issue of "disk utility" and it could be quite annoying for the user of Mac. Thus, when a repair doesn't effect, then it is best to do the Mac reformatting. In order to do it, one needs to make a quick backup of almost everything. This is a great solution for saving the important data.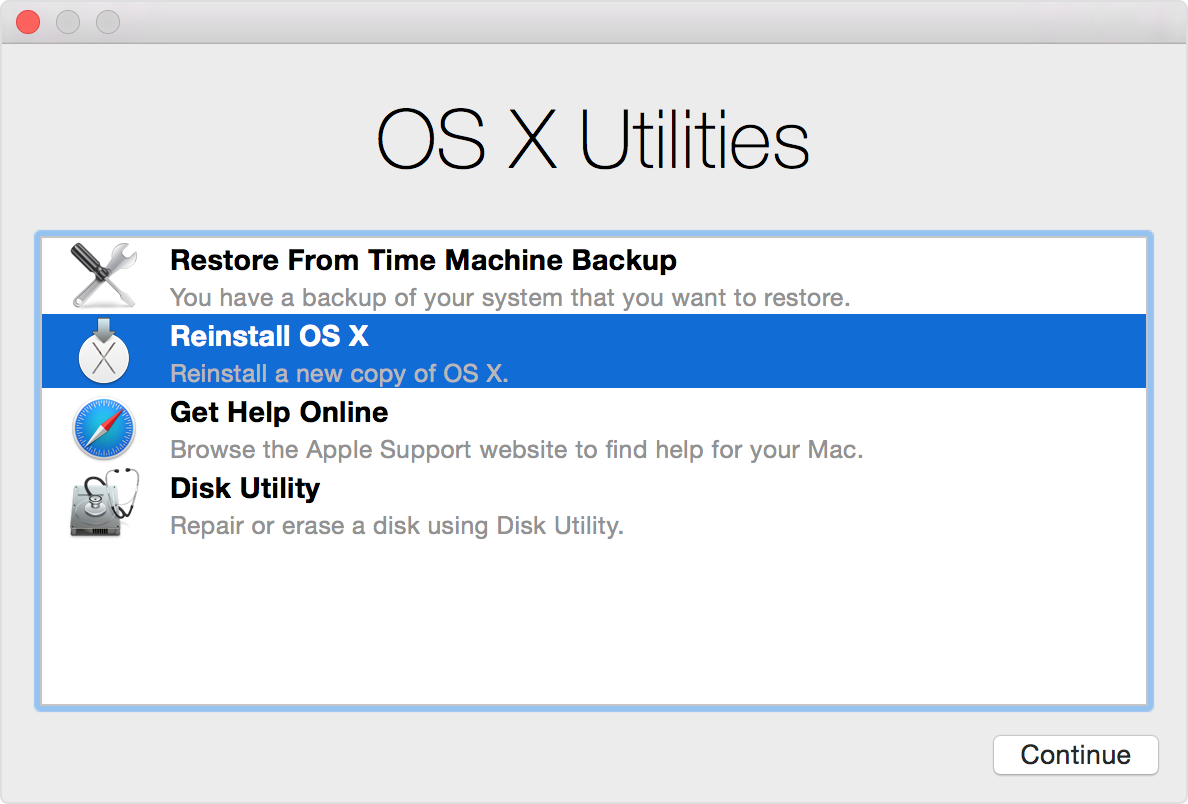 You need to be aware that when you erase the startup disk then it will delete everything which is stored. Whether they are any kind of included items, personal stuff or any official folders. Almost everything will be no more. Thus, to be on the safe side it is best to make a backup.
Sometimes it does happen that Mac user is not able to find the "recent backup" option. In this situation, one needs to do the backup on an external drive. In order to perform this function here is a couple of steps which could be helpful.
Step 1 You need to connect your external drive. Make sure that the drive which you are connecting is having the authority to erase.
Step 2 It is necessary that the drive should be the same size like your startup disk. Or else the operational activity will not work.
Step 3 Click on the option of MacOS Recovery. You will be able to allow to erase any external drive which you have connected with it. Moreover, you can install the MacOS again.
Step 4 Please keep in mind that you should never erase the "startup disk" because it is inbuilt and is the source of performing a number of activities in your Mac.
Step 5 Once the installation is done, restart the system. You will see a setup assistant. Select it and you can migrate all of your data back to drive in no time. Here, it is a must to select your startup built-in drive as a source from where all of this data will be migrated.
Step 6 Open MacOS Recovery and start the reinstallation process. When the installation is done, restart Mac.
Now through the help of the setup assistant you can again migrate the data back on your Mac startup drive in no time.
Conclusion
Mac is a simple and yet interesting operating system for many people around the world. Its usage is easy but sometimes it does happen that people get stuck with small problems like "flashing question mark on Mac". This kind of problems can be resolved in no time. There are a couple of methods being shared above which could be helpful in resolving the situation in no time. If one wants then they can use the restarting method, first aid method, a safe boot recovery method or last but not the least the method of reinstalling Mac OS.
These methods allow a user to fix the problem of flashing question mark which could be quite annoying for many users. The only common thing involved in these methods is that they all help in fixing the system preference issue through startup disk. It is a great way of keeping the data of Mac system safe and providing with a quick and easy fix. Sometimes the system does act in a strange way but going through the startup disk and reselecting it is the best solution for many problems. It is a less time-consuming and more beneficial way of making the system work.
After all of these techniques, if someone still faces the issue of flashing question mark, it is best to take the Mac to Apple customer service providers, i.e. the nearest to your place. They can be helpful in finding the right solution to your problem. However, if you just find some data lost and want them back, the easies way would be using Recoverit Data Recovery. Download it and take steps on restoring deleted Word files on Mac.
What's Wrong with Mac
Recover Your Mac

Fix Your Mac

Delete Your Mac

Learn Mac Hacks