Mac has become one of the most favorite systems to be operated worldwide. A diversity of people is interested in using this device to perform their everyday tasks. It is a useful delivery but sometimes it happens that the Mac won"t turn on. This might be due to some frozen issues or some sorts of hardware problem. It needs to be fixed. The best way is to find the exact problem and then resolve it out in a better way. One thing which is necessary to do if your Mac won"t startup is that you need to find the right problem and apply an exact solution. It is a great way of saving time and money. Let's have a quick overview on a couple of problems which might occur and on how to deal with your Mac when it won"t turn on?
What are the main reasons and solutions?
There can be hundreds of reasons why Mac users face issue while turning it on. Some of them can be diagnosed and a couple of them won't find out without a professional help. Moreover, there are a couple of problems being faced by the Mac OS X normal users. They occur on an almost everyday basis. This is the reason they are made available with their general solutions so people can sort the problems out without any fuss. Let"s have a quick overview on some of the problems causing Your Mac won't turn on and solutions to the Mac startup problem. Normally, there are couple of reasons why Mac won't turn on:
It doesn"t respond to the power button.
Mas OS X has crashed
The Mac system fails to start properly.
The PRAM/NVRAM has stopped their functions.
FSCK operations are not running properly and causing a problem for the Mac to turn on.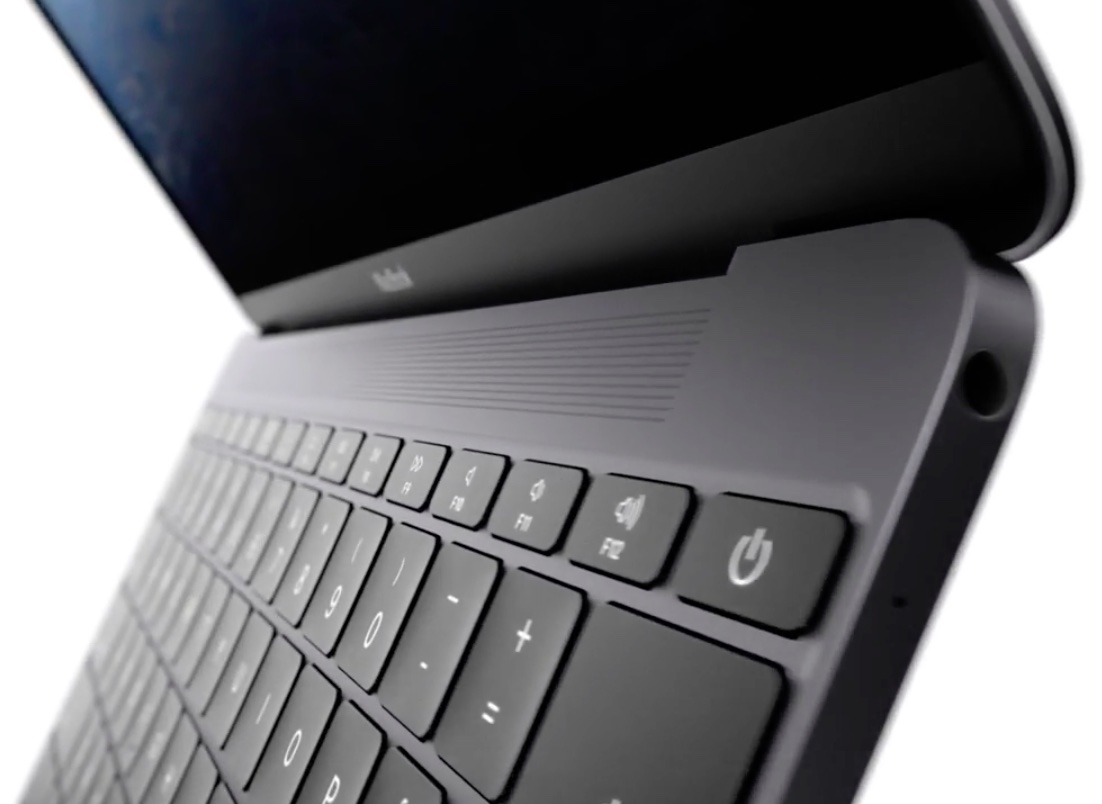 All of these problems are not too big. They can be resolved and there are some quick and time-saving ways which could help the Mac user from staying on the safe side and not getting frustrated about its issues and non-working ability. Following we will base on the reason to talk about how to deal with your Mac when it won"t turn on.
Solution 1: Check if Mac runs correctly?
First of all, you need to check whether your Mac is starting up properly or not. For this purpose, you need to press the "button to power". You are supposed to hear a "startup chime". Along with that, the voice of fan or drive noise should be there. Thus, if you don"t hear it and can"t see any display as well, then it means that your Mac is facing some serious problems. Now, you need to perform a couple of acts to find the exact problem and sort it out. Once you will grab the issue, you will be able to start up your mac.
Some people are being cliché. They don"t check their Mac power, i.e. whether the cable is plugged or notd, or if the button is on or off. Moreover, sometimes the battery is dead and it needs some power plug to recharge it, thus in such a situation, one should let the Mac charge to see if the problem could be solved. In order to perform the power cycle, try swapping power cable or charger. There might be a damage somewhere in the wire which could be causing it.
Solution 2: Perform a power cycle
This is true that sometimes Mac behaves silly. Sometimes the power button doesn't respond. It makes a Mac to go in the frozen state. It can be frustrating if someone needs to work on a very serious task and is not able to perform their activity. Thus, it can be resolved by cutting out the power of Mac. A perfect forced restart could be helpful in getting it functional again.
In the modern Mac books, there is no removable battery option, which can be handled by keeping the start button pressed for a longer period of time, like ten or fifteen seconds. It will be great option to make a forcible restart to Mac system. Old Mac has the option to remove the battery and re-insert it. Their users can easily remove it and give a restart to the system in an easy way. If you have a Mac desktop i.e. Mac Pro, iMac or Mac mini, you can perform the same ten seconds operation. Leave it to give a restart and wait for it to start working again.
Solution 3: Solved Display Issues
There can be a display issue because of the Mac being frozen. Restarting the Mac while holding the power button will be helpful in resolving this issue. It does happen that there is some technical issue with the screen or display, if it has fallen down or get involved in some sort of accidents. In that kind of situations, it is best to take some professional help. You/Yourself with less knowledge about these screens won't be able to handle it.
On the other end, if it is just a frozen screen and not some serious issues, then the display issue will be fixed once it's restarted or the battery runs out. Thus, it's quite easy and simple way to save one's time and money.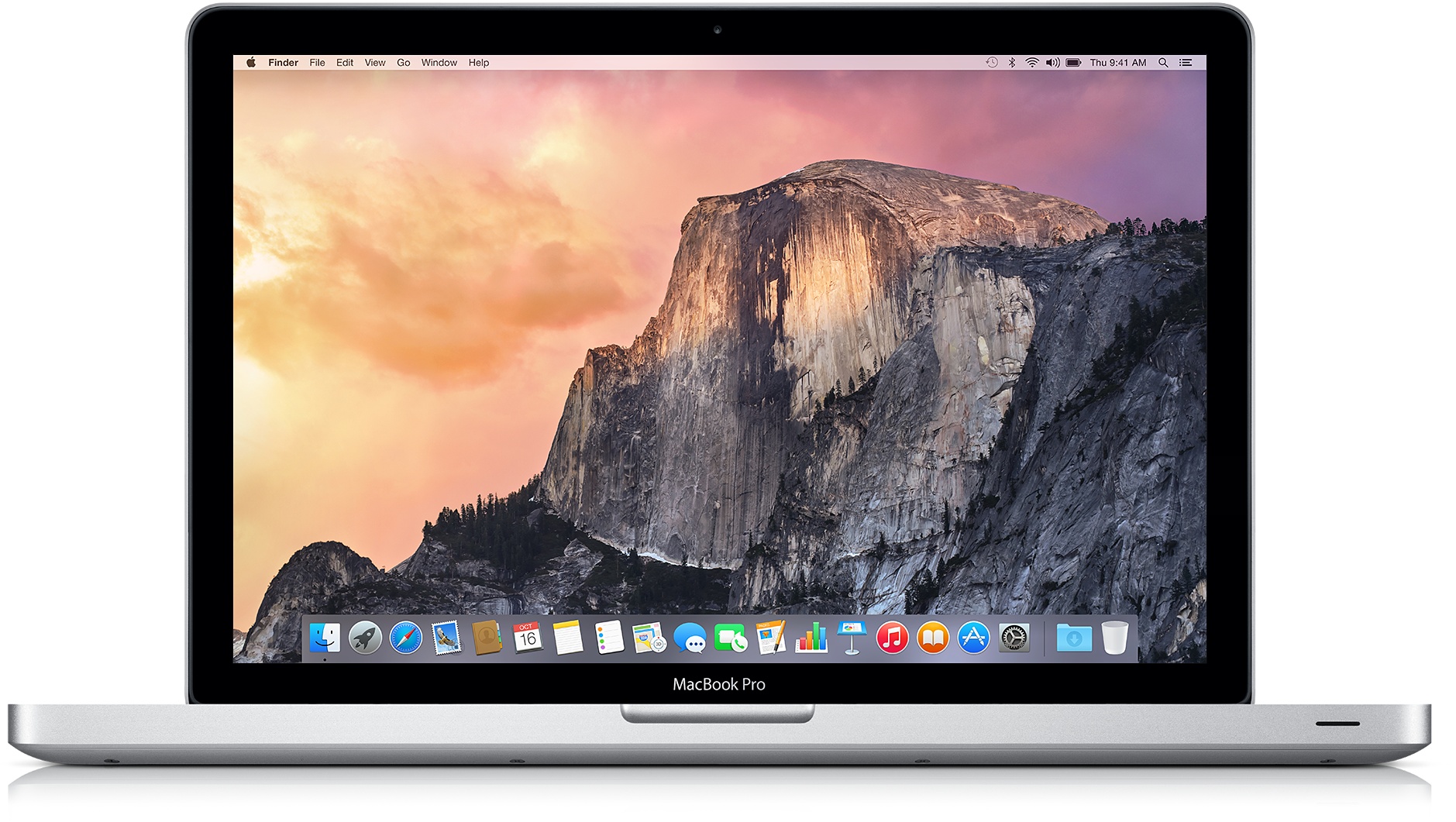 Solution 4: Solved from Disk Utility in Recovery Mode
Sometimes due to the software issues, the Mac doesn't display or load properly. There might be a cause that the disk has gone corrupted and you are not aware of it. In such situations, it is best to put the system in the recovery mode. It might help.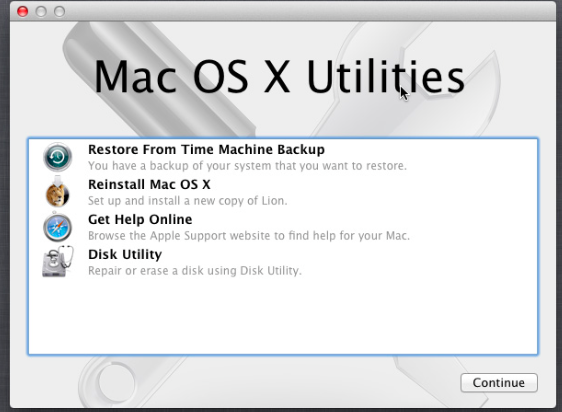 The shortcut to performing such action is to start a boot-up process and press Command+R Keys. This can be done as soon as you hear the sound of a chime. After pressing buttons, you will see that the "recovery mode" has initiated. Here you need to click "Disk Utility". You will find the option of "First Aid". You can click on it and let the file system i.e. FSCK operations to run and resolve the issue out.
Solution 5: Reset Mac PRAM/NVRAM
In the Mac desktop cable, connections do cause some errors. One need to check if they are seated properly. If not, then you can reseat them. This can be done by unplugging and then plugging them back again. Moreover, in order to see if it's a hardware issue you can reset Mac PRAM/NVRAM and solve out the issue in a quick way.
Solution 6: Reset Mac SMC (system management controller)
There is one more solution available in order to make the Mac work back properly and that is associated with the controller. The smart option is to press Shift+Control+option key in order to reset the SMC i.e. System Management Controller. It's quick and easy to make Mac restart in ten to fifteen seconds. If the problem is with SMC, then Mac will restart immediately. On the other end, in future, you can keep this short key in mind in order to resolve the matter within a limited period of time.
Solution 7: Reinstall Mac OS in Recovery Mode
Sometimes it happens that the Disk utility doesn't work and one has to download the latest software details and reinstall the Mac. One can do this through "Time Machine Backup". It will not only be helpful in fixing or replacing all sort of damaged software issues. Along with that, it will replace the undamaged operations in recovery mode. This is can be a hardware problem and can be resolved in a quick way.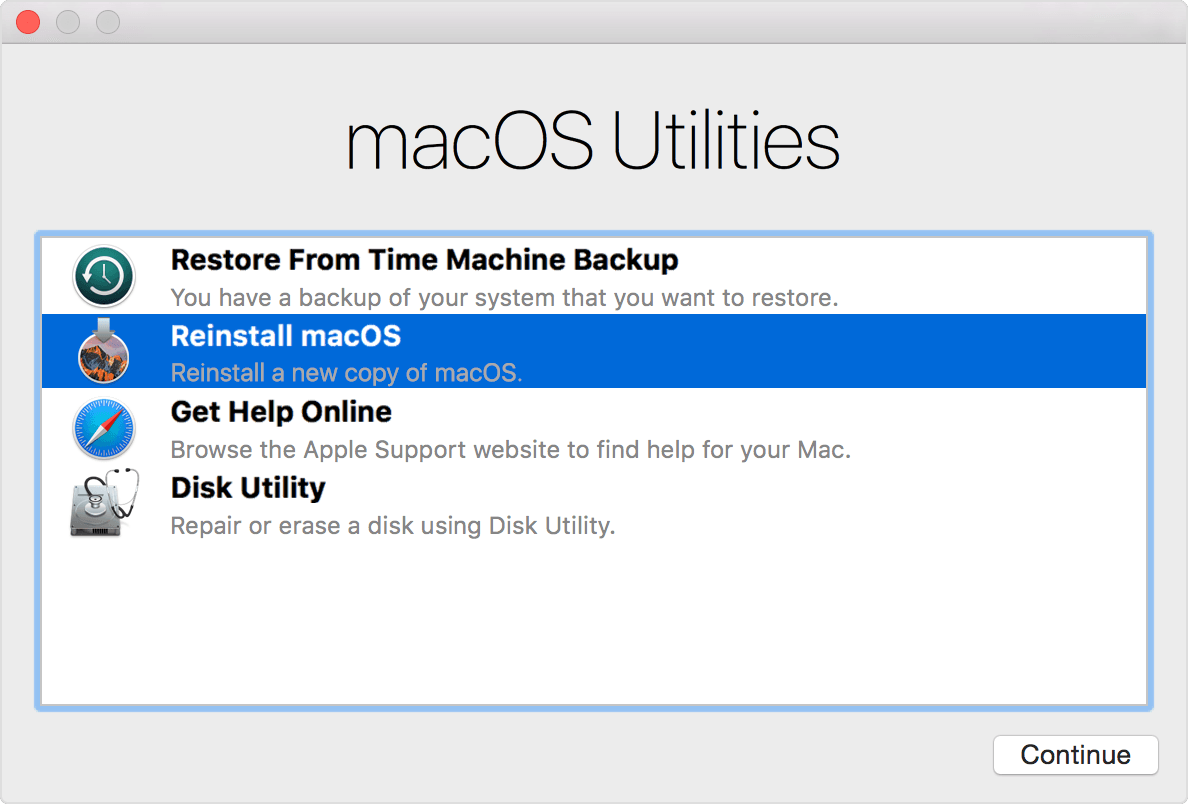 Solution 8: Make a reservation at the Genius Bar
It might be a case that you will not be able to resolve this matter out by your own self. Thus, in such situations, it is best to find the local Apple store. Check the Genius Bar here. There you can take your system and they will be helpful in repairing your system. Normally, the team will tell the clients about the issue which might have happened with their Mac, but without a professional checking, it won't still be resolved. Thus, one needs to give them time to handle this issue and get their Mac back into normal working within a limited period of time. This is a great way of saving oneself from any long frustrations and breaking down the operational activities or hardware of one's Mac.
Conclusion
From all above discussion, it is concluded that one needs to find the problem which is causing the Mac from running properly. It can be a software problem, cable connectivity, power button or even the hardware issue. And here there are eight different types of solutions which one can apply on their own and resolve the matter. These are quick and easy. Moreover, they can be performed within a couple of minutes and are helpful in saving one's time.
At the end, if you still think that you are not successful in making the Mac operational, then it is best to take it to the "Apple Recovery Center" which you can find nearby. They will be helpful in giving the right solution in the minimum possible time period.
For those who can't boot Mac but wanna get data, Recoverit Data Recovery is the reliable tool to help you. Get steps on
Mac File Recovery
.
How to Fix Mac Won't Turn on Issue
What's Wrong with Mac
Recover Your Mac

Fix Your Mac

Delete Your Mac

Learn Mac Hacks