MP4 is known to be one of the most commonly used formats for video files. It is used in several different kinds of iPods, cameras, camcorders and other systems. The MP4 video file comprises of two different streams that are video and audio. Both of them are accurately synchronized to create a video clip bearing an excellent quality. These video files may be accessed and saved using different types of storage media with a lot of convenience. But sometimes, due to certain reasons, we are unable to access the video file properly. This is usually due to the fact that the header of your MP4 file gets corrupted. There are several issues that cause an MP4 file header to get corrupted. A few of them are listed below in order to give you an overview.
Improper media player installation on your computer system
Abrupt or unexpected shutdown of the computer while the MP4 media file was playing
Improper transfer of MP4 file from one location to another
Occurrence of bad sectors on your hard drive
Usage of low end video editing software applications
Usage of faulty firmware
Losing any of your important MP4 video data as a result of corruption is not the best experience you could ever go through. But luckily, its not like we can't do anything about it. There are different methods that might be deployed in order to repair MP4 header to restore the original contents of the video files. Rather than using any other method, going for a good video repair tool to repair corrupt video files is the best choice you have got. A few details on how you may repair MP4 header using such a video repair tool are discussed below.
Part 1: The Best MP4 Video Repair Tool
There are many different kinds of video repair tools that are available in the software market but if you are looking for the best, you need to go for Recoverit Video Repair. It is a high end video repair tool that is developed to help you repair corrupt video files. The software has the ability to restore the original contents of any video file that has been corrupted regardless of what caused the corruption.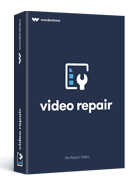 Fixes video corruption issues by rebuilding header, frame, movement, duration and sound damages.
Repairs video files like MOV, MP4, M2TS, MKV, MTS, 3GP, AVI, FLV.
Repairs videos stored on hard drives, memory cards, and other media
Provides preview of the repaired video files of supported file formats.
Fixes various corruptions of the file on macOS X and Windows OS.
So if you are willing to repair MP4 header on your video files, you can fully rely upon Recoverit Video Repair to offer you some astonishingly brilliant results.
Part 2: How to Repair MP4 Video Header corruption
Repair and restoration of corrupted MP4 files has been made very easy by MP4 Video Repair Tool. All you need to do is to download the software and follow the below mentioned sequence of some very simple steps to successfully repair damaged video files.
Step 1 With MP4 video file repair tool, click "Add" button to to your currpt MP4 video file from local drive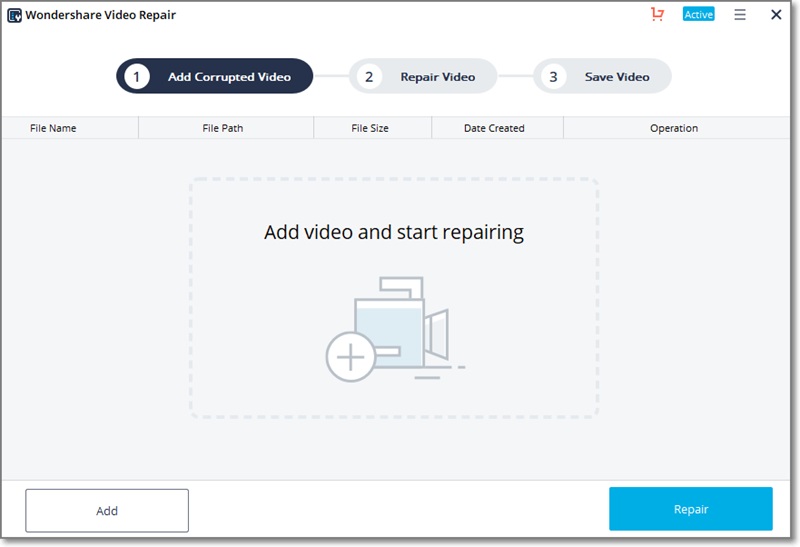 Step 2 You can select all corrupt MP4 video files to repairing, click "Repair" and next.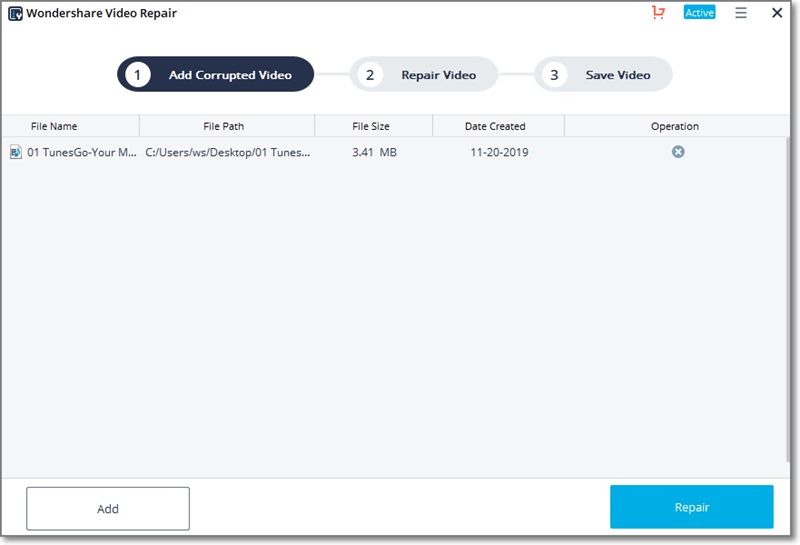 Step 3 All selected video files repaired successfully, you can preview partial videos.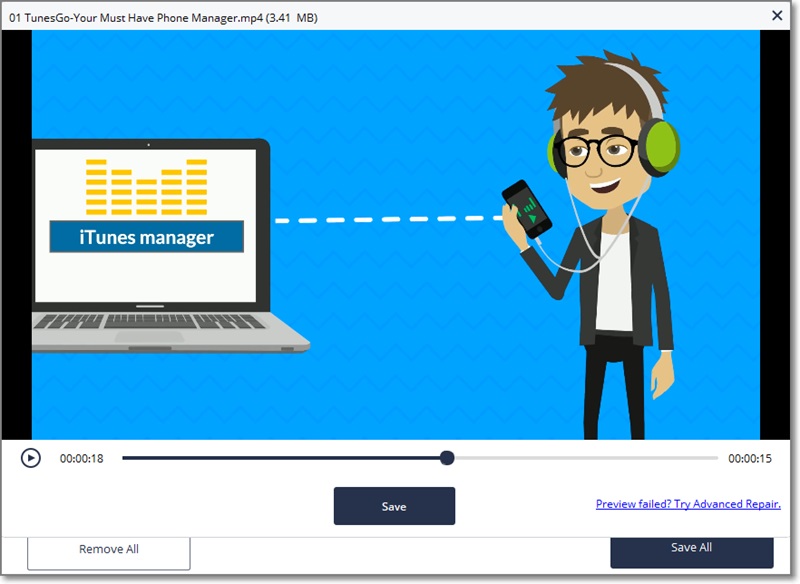 Step 4 Click "Save" button to save repaired MP4 video files at selected location,and a files saved successfully message pop up.
Note: If your MP4 video is severely corrupted and doesn't meet repair expectations, try "advanced repair" mode by adding sample video to repair. A sample file is a valid file created with the same device and the same format as the corrupted video. By this way, Recoverit will perform a deeper repair procees. After that, it will take a few seconds to save the repaired video. Congratulations, the procees is completed and your video files are repaired.
If you recently have lost some video files to corruption, you would be completely familiar with the fact that it may turn out to be a highly frustrating experience. So why risk going through again when you can prevent it? A few tips that might come in handy in order to avoid video files corruption in future are listed below.
Always shutdown your PC properly
Keep checking your HDD for bad sectors
Scan your PC for viruses on a frequent basis
Always keep a backup of any important video files just to be on the safe side
Video Tutorial on How to Repair Corrupted MP4 Video Files
Solve Media File Problems
Recover & Repair Photos

Recover & Repair Videos

Recover & Repair Audios

Recover & Repair Cameras