How to Repair MP4 Header Corruption
MP4 (or MPEG-4 Part 14) is one of the most commonly used video formats that is originated from QuickTime format. Apart from videos, we can also use MP4 to store audio and include subtitles in a video as well. Though, it is the header component of the file that can contain crucial information about it. Too many times, a corrupted MP4 header can severely affect the overall playback of the file. Sometimes, due to certain reasons, we are unable to access the video file properly. This is usually due to the fact that the header of your MP4 file gets corrupted.
In this post, I will make you familiar with the same and also let you know how to repair MP4 header in different ways.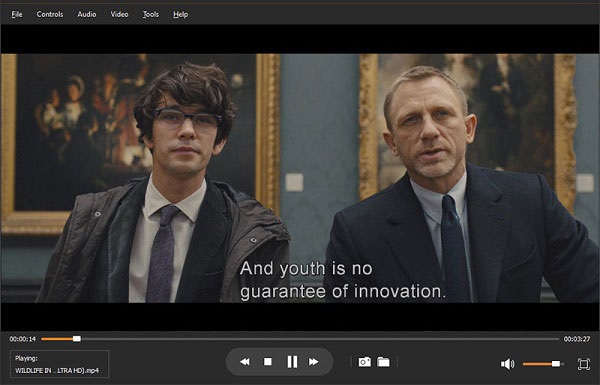 Part 1: An Overview of MP4 Video Files and Video Header
As stated above, MP4 is a common video and audio format that is used to store, transfer, and compress video files. The format is extensively used in streaming services as well since it supports subtitles with video playback. Apart from that, it is also used in broadcasting, data compression, and video storage as well.
The video format was originated from QuickTime and gradually become universal. Since it is an open format, it is supported by almost every major media player. Therefore, you can easily play MP4 files on QuickTime, Windows Media Player, VLC Media Player, and so on.
What is an MP4 video header?
An MP4 file is ideally divided into different chunks (parts), and each chunk has an 8-byte header that provides certain details about it. Now, the header section is further divided into 2 chunks (of 4 bytes each). The first section defines the size of the chunk while the second section provides details about it.
The first level of the MP4 header that would define the "type" of the chunk, can be of the following kind:
typ: file type description
pdin: loading information (for progressive video)
moof: video fragment
moov: movie information with header and tracks
mdat: raw data container
mfra: random video access format
meta: a metadata container
stts: sample to time table
stsc: sample to chunk table
The second level of the type header can further have additional details. For instance, it can be a container with user track (udta), with one track (trak), with video details (mvhd), and so on.
To further understand the MP4 header information, you can consider this example. The ASCII code for ftype (file type) is defined as MP4. On the left, you can see that the hexadecimal code is defined into different segments with the offset. It presents the size of the chunk, followed by its type and subtype.

---
Part 2: What is MP4 Header Corruption and How to detect it?
I'm sure that after going through the above-listed example, you can get a rough idea about the MP4 header. As you know, an MP4 header can contain crucial details about the chunk type, size, and so on.
If the header is corrupted, then you might not be able to play the video in the right place. Ideally, any forceful change in the header data or its deletion can make the video corrupt.
What can cause an MP4 header to get corrupt?
The mishandling of the MP4 file by a media player, video editor, or any other tool.
An unexpected shutdown of the system while the MP4 file was in use.
Sometimes, a human error or the accidental change in the hexadecimal code of the header can also make it corrupt.
The firmware or anti-virus application on your computer can also corrupt a header.
An infected device (like camera or camcorder) can also cause this issue.
A clash between the system processes or applications
There can be issues regarding opening the file or editing it.
A bad sector, missing partition, or even a malware attack on the storage can cause this problem.
What happens when an MP4 header gets corrupt?
A corrupted MP4 header can affect the video in several ways. Even if a single chunk is corrupted, and the segment is important, then its corruption can make the video harder to play. After loading on a media player, you might get a logical error about a missing or corrupt segment.
Apart from that, your file can have a missing piece, blurry video, frozen video, blank segment, lack of audio-video sync, missing sound/video, etc. During playback, your video might stop playing in between as well.
---
Part 3: An Ultimate Way to Fix MP4 Header Easily
The easiest way to fix MP4 header issues is by using a dedicated tool like Wondershare Video Repair. Since it is a professional tool, it can repair MP4 header corruption under different scenarios without causing any harm to the video.
As a result, the MP4 header would be repaired and you will have a 100% working video without any trouble. All you got to do is follow a simple click-through process to fix MP4 header easily.
With Wondershare Video Repair, you can repair MP4 header that has been corrupted, damaged, or deleted in different ways.
The tool can also fix logical errors related to a video and common playback issues like blurry video, blank segment, frozen video, audio/video issues, syncing problem and so on.
It is a user-friendly DIY video repair tool that does not need any prior technical experience.
Apart from MP4, it supports different video formats as well like MPEG, MOV, FLV, AVI, and more.
There are two different repairing modes that the file supports – quick and advanced to yield high video repairing results.
To learn how to fix MP4 header that has been corrupted or damaged under different scenarios, follow these steps:
Step 1: Load the MP4 files that are corrupt
Firstly, you can launch the Wondershare Video Repair application on your Mac or Windows PC and load the corrupted video files. You can either drag-and-drop the files to the interface or just click on the "+" button to load a browser window.
Step 2: Perform a quick repair
After loading the corrupted videos, just click on the "Repair" button and wait for the process to be completed. At first, it will perform a quick repair of the videos.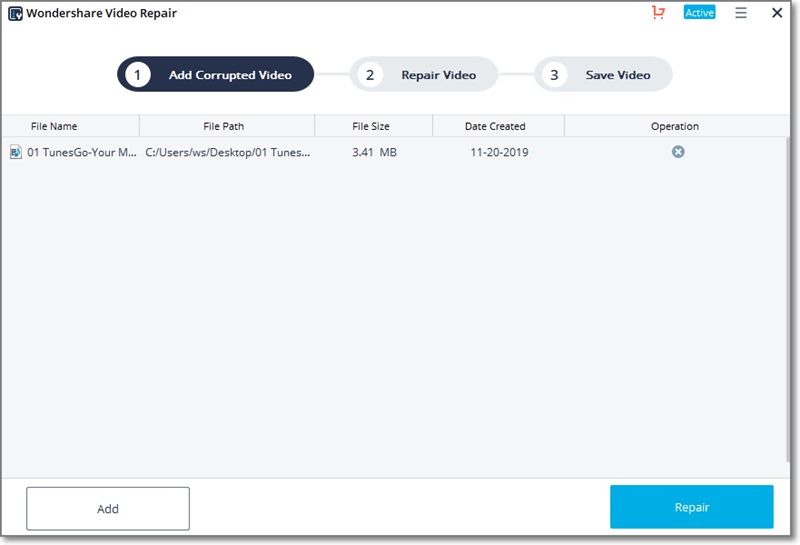 Step 3: Save the repaired videos
When the quick repair is done, the application will inform you the same. You can now save the repaired videos to any location of your choice.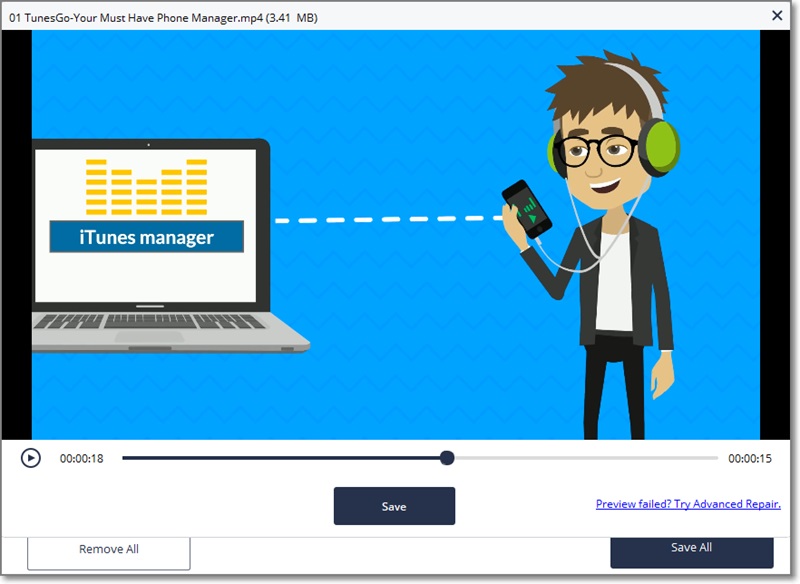 Step 4: Perform an advanced repair (optional)
If you are not satisfied with the results of a quick repair, then click on the "Advanced Repair" option instead. To proceed, you need to first load a sample video that has to be in the same format and shot on the same device as the corrupt video.
After loading the sample video, the interface will display both the loaded videos (corrupted and sample). Again, click on the "Repair" button to perform an advanced video repair.
Wait for a while for the advanced video repairing operation to complete. In the end, you can check the results and save the fixed MP4 files to a secure location.
---
Part 4: Simple Workarounds for MP4 Header Repair
Apart from Wondershare Video Repair, there are a few other workarounds and solutions that you can try as well. Although their success rate is not as high as Recoverit, you can give them a go nevertheless.
Video Tutorial on Corrupted MP4 Video Files Repair
Fix 1: Try downloading the file again
If you have previously downloaded the MP4 file from an online source, then consider downloading it again. Since the original file has been corrupted now, you can delete it instead and download it again to get a new copy of it.
Fix 2: Inspect the Codec details
Codec is an essential part of video compression of any major file container. Sometimes, a fault in the codec process can also make the MP4 header correct.
Therefore, to repair MP4 header, you can just use a video analyzer or inspector tool. Most of the video inspection tools are freely available and will let you know the details about its codec process.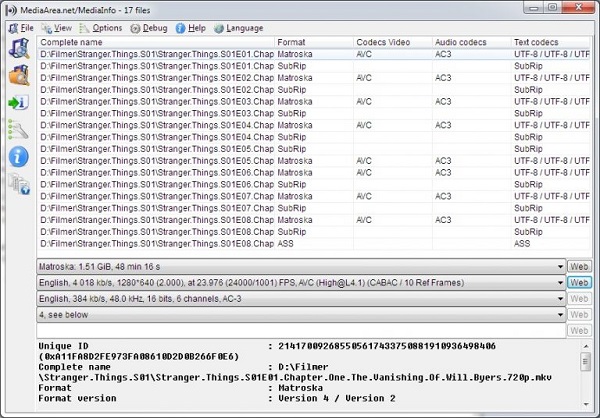 Fix 3: Scan the file with an anti-virus
If you are lucky, then this simple solution might fix an MP4 header. In case the file has been corrupted by a malware or virus, then you can use a trusted anti-virus tool.
You can either use Windows Defender or a third-party tool from brands like McAfee, Norton, Avast, AVG, etc. Just scan the storage where the MP4 file is present and get rid of any malware.
Fix 4: Manually change the hex code
As you can see, the MP4 header is stored in the form of hexadecimal codes. If the code has been changed by mistake or any third-party application, then it can corrupt your video.
You can use any freely available hexadecimal editor to view and change the MP4 header details. Please note that you should be aware of the hexadecimal coding before making any vital changes in the file.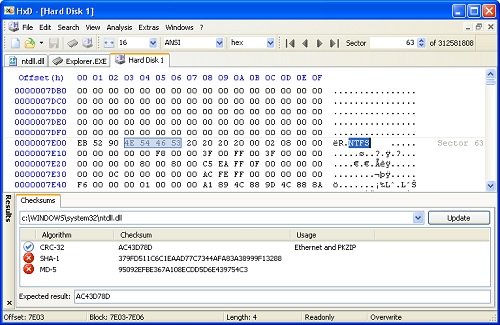 ---
Part 5: General Tips and Tricks for MP4 File Repair
If you recently have lost some video files to corruption, you would be completely familiar with the fact that it may turn out to be a highly frustrating experience. So why risk going through again when you can prevent it? A few tips that might come in handy. They would help you detect an issue with your videos and what measures you can take to prevent any damage.
Signs of a corrupt MP4 video
The video would display grains or blurry frames while playing.
Sometimes, you would get errors on the media players about playback issues of the video.
The video might stop playing in between.
There can be issues with the audio and video components in the file.
You can hear the sound in the video even after closing it.
It might not load even after opening it on a media player several times.
The video can speed up or down while playing.
You can have some missing frames in the video during playback.
Tips to keep your MP4 files safe
Keep checking your HDD for bad sectors
Avoid changing the format or extension of your videos manually.
Try not to pass it to online video format converters several times.
Avoid turning your computer off when the video is still getting played.
Only open the MP4 files with trusted media players like Windows Media Player or QuickTime.
You should not change the MP4 header components if you don't have enough knowledge about hexadecimal codes.
If you have an important video, then consider keeping its backup to a safe location.
If you are using a video editor, then make a second copy of your MP4 file in advance.
Don't connect your computer to public WiFi or unreliable flash drives to keep it safe.
Maintain a trusted anti-malware tool and keep it active to make sure your system won't be infected by a malware.
That's a wrap, folks. I'm sure that after reading this post, you would be able to repair MP4 header that has been corrupted or damaged under various scenarios. To further make things easier for you, I have even provided a brief introduction to MP4 header as well.
The easiest way to fix MP4 header is by using Wondershare Video Repair. A professional DIY video repair tool, it can resolve all kinds of major or minor MP4 issues without any hassle. Feel free to give it a try and share this guide on how to repair MP4 header with your friends to help them as well.
Solve Media File Problems
Recover & Repair Photos

Recover & Repair Videos

Recover & Repair Audio

Recover & Repair Cameras