Videos are recorded by people to preserve the unforgettable memories of their lives so that they can relive them at any time they want. While in the past it was hard for people to do this and only photographs were used for this purpose, the HD cameras that are available nowadays can make it happen quite easily. The digital videos that they shoot can be viewed on multiple platforms after being converted into different video file formats. There are a number of video file formats available that include .mp4, .mpeg, .mov, .rm, .asf, .wmv etc. The inter-convertibility of these video file formats means that they can be converted into one another quite easily using a video file converter.
Part 1: Common reasons for Damaged of Video Files
However, sometimes it becomes difficult for you to view video files on your system or device. The reason for this more often than not is video file corruption. What happens is that the video gets damaged somehow and fails to open no matter how much you try to load it. In such cases, it becomes essential for you to make use of a video fixer to fix damaged video file or you might risk loss of video file data. The corruption of video files can be attributed to the following reasons.
Bugs or Malware

Malware and bugs are a nuisance that every PC user has to deal with. They can infect programs and files stored on the PC and damage them beyond repair. The video files can't escape these bugs too and can get corrupted by them.

Data Storage Device Issues

The data storage devices that we use nowadays like hard drives, USB drive and memory cards are all prone to errors and issues. The hard drives, for instance, can develop bad sectors. Any video file stored on these bad sectors can get damaged pretty easily, requiring a video repair tool to fix it.

Operating System Malfunctions

The operating system is responsible for the smooth running of all the applications. If it starts malfunctioning due to any reason, it will affect the performance of the other applications too. Sometimes, it can even cause video files to corrupt as well.

Converter Issues

Third-party converters are usually used for the purpose of converting video files from one format into another. If this converter encounters an issue while converting a video file into a different format then there is a chance that the video file being converted is going to get damaged.
Part 2: Free Download The Best Video Fixer
In order to ensure that the corruption of video file does not cause loss of video file data, you will need to repair corrupt video file. There are no manual methods available for you to fix damaged video file. The only option left to recover video file data is to make use of a video fixer. There is no shortage of video repair tools on the internet. However, not every video repair tool is capable of repairing corrupt video files. Stellar Phoenix Video Repair Fixer is the only reliable video fixer that can perform this task in a safe and secure manner.
Fixes video corruption issues by rebuilding header, frame, movement, duration and sound damages.
Repairs video files on Windows like WMV, ASF, MOV, MP4, M4V, 3G2, 3GP and F4V files
Repairs video files on Mac like MP4, MOV, M4V, M4A and F4V
Repairs videos stored on hard drives, memory cards, and other storage media
Provides preview of the repaired video files of supported file formats.
Fixes various corruptions of the file on OS X and Windows OS systems.
Part 3: How to Fix and Repair Corrupt Video Files
Step 1 Download Stellar Video Fixer on your PC compouter and launch it, click on "Add File" to add corrupted video file.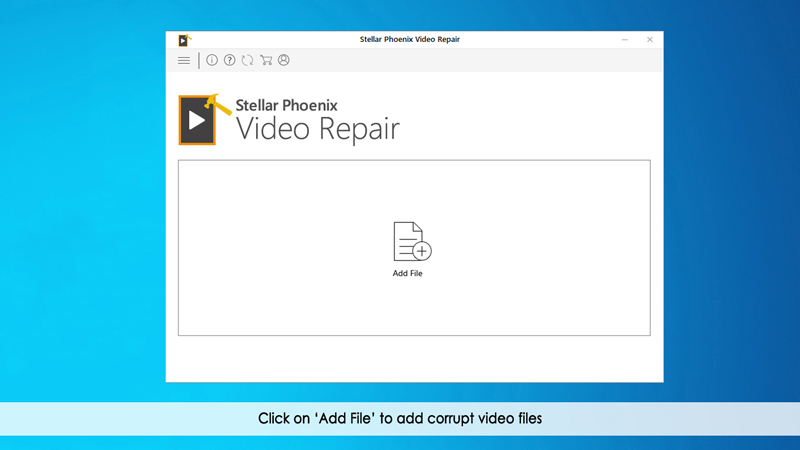 Step 2 Select your corrupted video files and click "Repair" button to process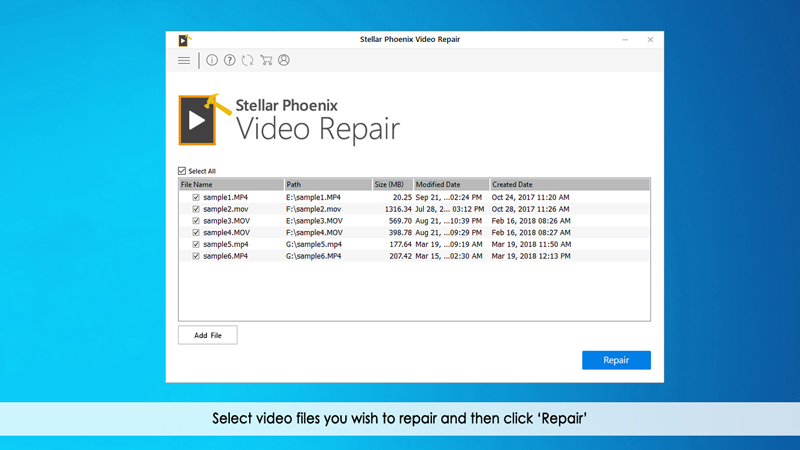 Step 3 Repairing and fix corrupted video files in process.
Step 4 After repair process completed, your preview the repaired video files and save it to a destination.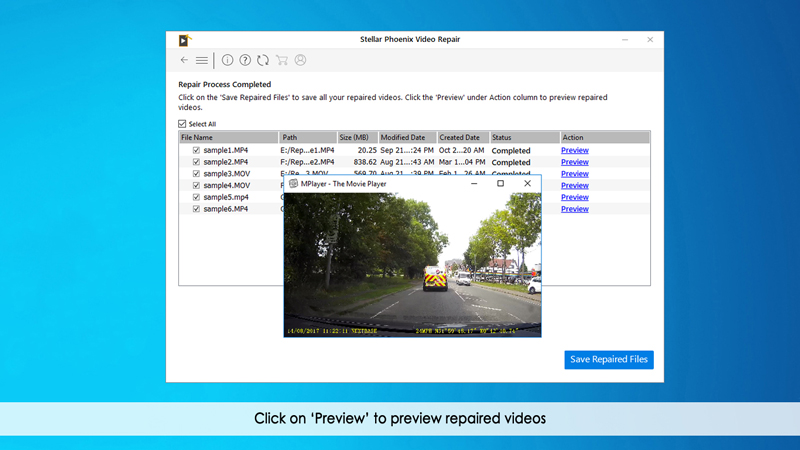 The following are some handy tips that can prove to be of great help to you in ensuring that your video files remain safe from corruption.
Invest in a good antivirus software suite to protect your system.
Always make use of a reliable converter for converting your video files from one format to another.
Keep on monitoring the health of your storage devices.
Create backups of your video files so that you can recover them in case the original files get corrupted.