One common problem users of USB drives experience is a USB drives not showing error. If your device is not able to detect your drive it will be impossible for you to access the data it contains. In this article you will learn how to fix a not showing error using simple tricks that work.
Overview of the error
USB not showing error may occur as a result of several hardware and software problems. Some of these problems may include
USB drive not detected: This is a common problem faced by many users. With the solutions we will provide you, the problem can be fixed.
USB drive not showing: Some people may notice that their USB flash drive is not showing even after connecting it to their PC.
External drives not recognized by Windows 10: This is a problem that may befall both your flash drive and your external drive. The solution we will recommend can work for both.
Windows USB is not working: Your PC may detect the USB drive but it may not work no matter what you do. The fault may lie in your drivers which has to be updated to resolve the problem.
USB Port not functioning: Another problem has to do with a faulty USB port. This also can be resolved with the information provided by this article.
How to Fix USB not showing up in Windows 10
Step 1 – Diagnose the Problem
To identify where the fault lies you will have to perform a complete diagnosis using the Disk Management system.
Tap the Windows key and the X key at the same time. Pick Disk Management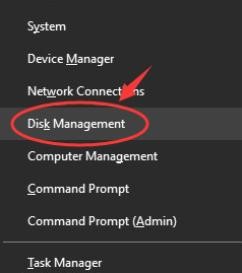 Search for your USB drive listed as Removable disk. If you can locate it, proceed to the next step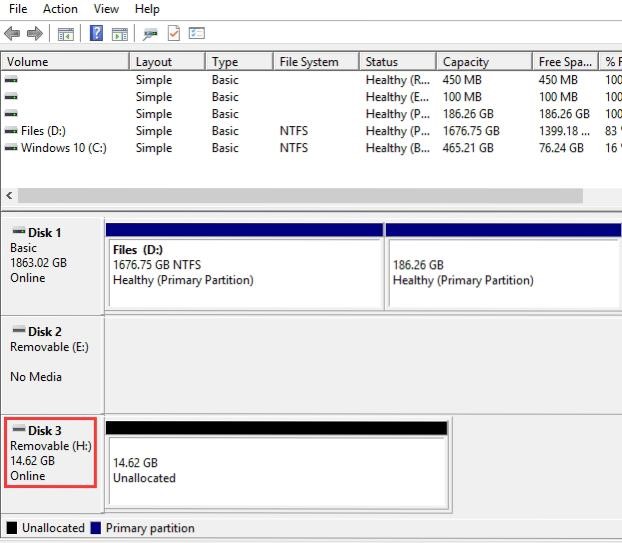 If you can't find the drive try the following
Change to a different port in case the port you are using is not working
Avoid using USB Hubs because hubs may present a problem of their own. It's better to connect the drive directly
You may also want to consider trying a different computer. If you still can't find the drive it may be that the drive is dead.
Check to see if your USB drive has a power button. If it does, make sure the power is on.
Step 2: Fix the Problem
the accurate description for the particular issue you want to address. If Windows is asking you to format a partition once you insert your USB drive it will display a notification like this one below.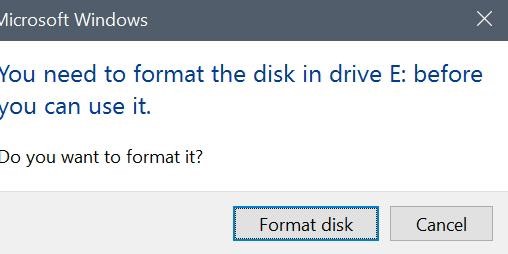 Don't rush to perform a partition just yet as this action may wipe off all your data. You may be seeing such a notification because the drive was formatted before and the file system is has isn't supported by Windows. However, if the files in the drive are not important you can format it.
If your computer cannot see the drive but other computers can then it means that the USB driver in your computer is faulty. To fix the problem, follow these steps.
Press Windows key with the X button at the same time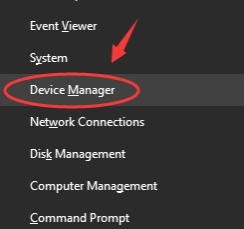 Expand Disk Drivers category and the Universal Serial Bus Controllers to check if any device is marked with a yellow exclamation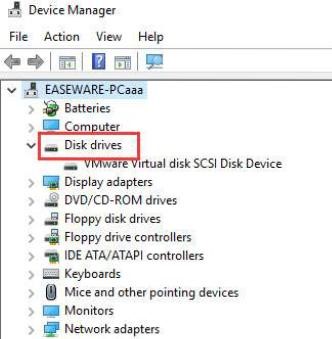 ( If you see other marks like a question mark an error notification or a down arrow mark or maybe an error code, make sure you type the code into the search bar to get solutions)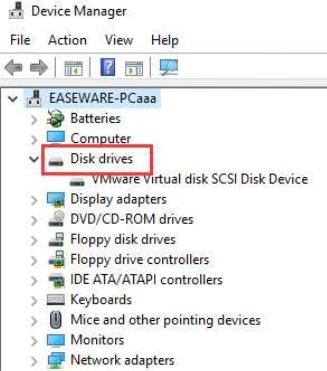 If you find any driver with a yellow exclamation mark, double click the mark to view the Properties window.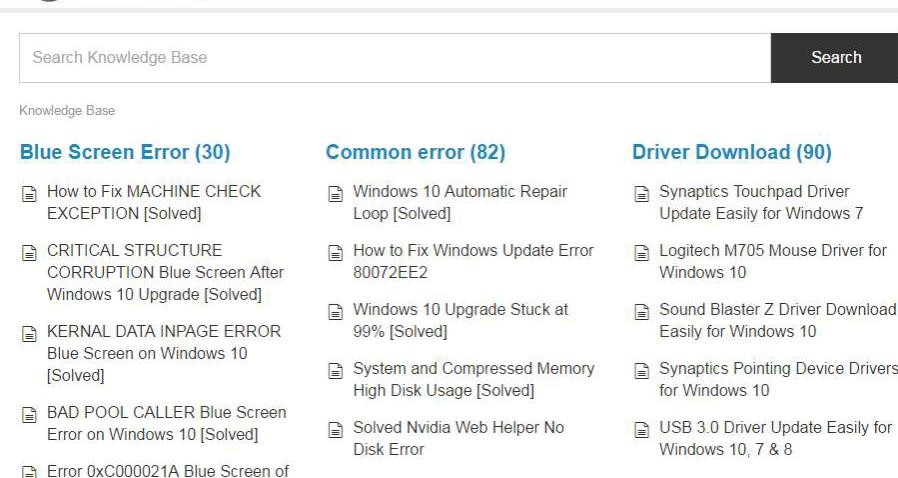 Navigate to the Drivers tab and pick the update driver option provided
Wait for Microsoft to locate an appropriate driver and hope that it will bring back your flash drive.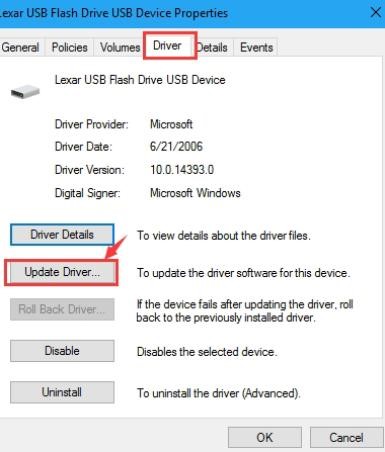 This two methods have proven to be very effective in fixing a USB Drives not showing up in Windows 10 problem but in a few cases they may prove ineffective. If it doesn't work for you seek for alternative solutions or discard the USB drive if other solutions fail.
USB Solution
Recover USB Drive

Format USB Drive

Fix/Repair USB Drive

Know USB Drive