Write Protection is a safety mechanism that helps you to keep the contents of a disk secure. It prevents anyone from adding extra data on the part of the drive which is protected. To "write" on a disk is the process of saving data on the disk. Technically, write protection implies that the said data cannot be changed in any way. Therefore, you cannot erase, edit, move or perform any other action on this data. In some instances, the only exception to this is the ability to read this data. It's read only flash drives to you.
How to Add Write Protection to a Flash Drive
The easiest way of write-protecting a flash disk is by purchasing one which comes with a switch made specifically for this reason.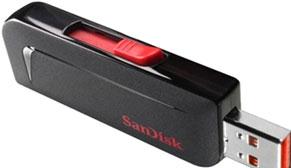 However, not all flash drives are created equal, hence, extra measures must be taken for those drives that do not have the switch. Here we go...
Note the drive letter associated with your USB flash disk, like E, H, J, K, etc.
First open the Windows explorer. This is easily done by pressing Windows Key+ E.
When the explorer pops up, right click on the correct letter from part #1.
A menu drops down after selecting your drive. At the bottom part, you will see the option "Properties ." Select it.

Choose "Security", then under "User" or "Group", choose "Everyone" and then "Edit", as shown in the image.

You will notice a tab labeled "Permissions." Find the part that says "permission for everyone." Here is where you designate the disk as write protected, by checking the "deny" boxes.

Click "Apply" or "OK" and you are done.
Note that once you put on write protection from any computer, everyone including you will be unable to modify the data.
How to Remove the Write Protection from Read Only Flash Drive
Plug in the write-protected disk.
Press Windows+E and right click on the drive letter of the disk.
Right-click on the disk and choose "Properties", then "Security."

Select "Everyone" under "Group" names
Select "Edit" and go to "Permissions"
Check all the boxes labeled as "Allow"

Click "Apply" and exit. Your disk's write protection has now been removed.
How to Format a Read Only Flash Drive with Write Protection
This is the process of wiping out everything that is in the disk. Below is a step-by-step guide on how to format your read-only flash drive write protection
Open the registry editor. This can be done by pressing the "Windows" key and typing "regedit." An app called "regedit.exe" will request administrator permission to run; click "OK."

Find the directory labeled "ComputerHKEY_LOCAL_MACHINESYSTEM"
Once you have navigated to the key, select "CurrentControlSetControlStorageDevicePolicies"

The "Write Protect" value shows up. Right-click on this option (where it is labeled as 1).
Change the value 1 to 0, and press OK.
Apply the changes and restart the computer. Remove the flash drive from the USB port.
When the computer turns on, insert the flash drive and right click on the drive letter.

Select "Format".

Choose "Default allocation size" then "Start" and click "Yes" when you are given the warning that ALL the data will be lost.
Click OK when done.

You have now successfully formatted your USB flash drive. You may save your files once again, and keep them protected. A great way of keeping your files safe is to change their properties to hidden. Other users rarely will take the time to unhide them. The logic behind this is that people do not go looking for something that is hidden.
However, this method is not guaranteed to give the best results, since it protects only from people, and not malware.
If you lost the data of your flash drive unfortunately, don't worry! You still have the chance to get lost data back. To recover files from flash drive, you can have a try the following tool.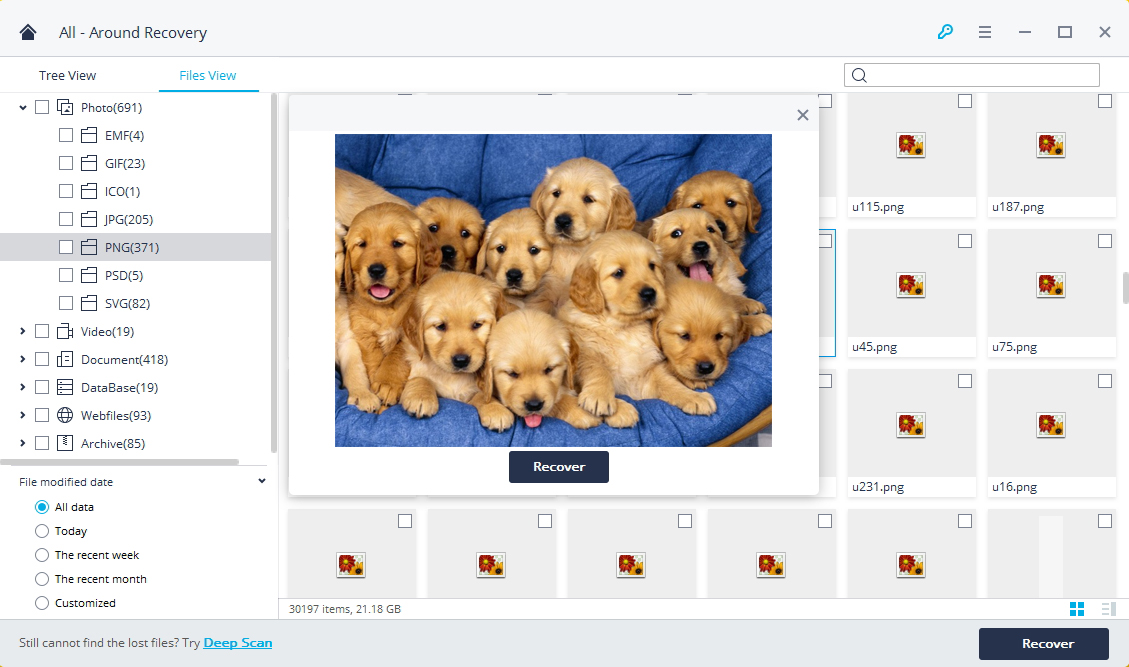 Recover lost or deleted document files, photos, audio, music, emails from any storage device effectively, safely and completely.
Supports data recovery from flash drives, computer hard drives, memory cards, mobiles, digital cameras and camcorders.
Supports to recover data for sudden deletion, formatting, hard drive corruption, virus attack, system crash under different situations.