"I have bought a new A4tech USB Keyboard device. When I plug it into my computer, it does not work. I got an error notification that says the device is unknown. Please help me fix it!"
Have you also found yourself facing an Unknown USB Device error? Are you blaming yourself for buying a faulty device? To your surprise, your device may have no issue, and the problem can be with your computer system.
In this article, you will learn about the Unknown USB Device Link in compliance mode error. More importantly, you will see different ways that help to fix this issue. You will also know how to recover your lost data due to an Unknown USB device link error as a bonus.
---
Basics of Unknown USB Device Link in Compliance Mode

1. What is this Issue?
You may have faced an Unknown USB Device link in compliance mode error with your USB devices. If you are unfamiliar with it, then you can go to the Device Manager and will be able to see a yellow icon along with your USB device.
But, what is this error? Well, when you have your USB device in compliance mode, then it does not work. Sometimes, your device may give some of its functionality but fails to work correctly. As a consequence of not working properly, some USB devices such as flash drives or external hard drives suffer even more damages. You will see the effects of the Unknown USB Device link in compliance mode error on your computer shortly.
The error usually appears because your USB ports or USB drivers are outdated, corrupt, or damaged. Sometimes, it can also come if your device is not attached correctly to your computer.
2. How Will It Affect My Computer?
The effects of unknown USB Devices in compliance mode error may vary depending upon the USB device. But usually, it is just that your USB device does not work entirely or even doesn't work at all.
Below are some of the expected effects of Unknown USB Device link in compliance mode error:
USB Drives: If the issue is with your USB drives, you may not perform read/write operations on them.
External Hard Drives: External hard drives with USB cable connections may fail to run due to this error.
Peripheral Devices: The majority of input devices now come with a USB connection. These devices will not work correctly if an Unknown USB device link in compliance mode error comes.
Losing Data: In some cases, you can even lose your data due to a USB Device link in compliance mode error.
---
Methods to Solve this
An Unknown USB Device link in compliance mode error is a common one. There is nothing to worry about, and you can quickly fix this error. Below, you will see easy-to-follow methods that will help you fix your issue.
Method 1: Update Your Device Drivers
One common reason why unknown USB Device link error comes is due to your USB device drives. Your USB drives can be outdated, damaged, or even corrupt in some situations. Fixing your USB drives can help you get rid of this error.
Perform a Manual Update
To update your USB device drivers manually, you need to have some technical knowledge along with some research skills.
Follow the below steps:
Step 1: Go to your System Manufacturer's website
Step 2: Navigate to the Download's section
Step 3: Find your relevant USB drivers and download them
Step 4: Install the drivers
After downloading, all you have to do is to install them. However, it is not easy to find the needed USB drivers if you lack expertise. If you cannot figure this method, move to the next section to see an automated way to update your USB drivers.
Perform an Automatic Update
Automatically updating your USB drivers is easy. You can perform this method even if you are not a skilled computer user. To update them automatically, follow the below steps.
Step 1: Open Device Manager
Step 2: Expand USB Controllers. From the Device Manager list of drivers, expand the USB controllers drivers.
Step 3: Right-click on USB Drivers with the Yellow tray icon.
Step 4: Click on Update Drivers Options
Step 5: Choose Search Automatically for Drivers Option.
After performing all the steps, your drivers will automatically be updated.
Method 2: Reconnect the Flash Drives
If your drivers are up-to-date and the issue remains, the reason could be with your USB device connection. Suppose they are not properly connected to your computer. In that case, you may face the Unknown USB Device link in compliance mode error.
Follow the below steps to fix it:
Step 1: Disconnect your USB device from your computer.
Step 2: Turn off Your Computer
Step 3: Remove all Power Supplies from Your Computer
Step 4: Wait for 5-10 Minutes
Step 5: Re-plug the Power Supply Cables into Your Computer
Step 6: Turn on Your Computer
Step 7: Plug your USB Devices again and Properly
After doing these steps, go to Device Manager again and see if the error is gone.
Summarizing
A USB Device Link in compliance mode error can be highly frustrating. It can make your USB devices function improperly or not work at all. However, this error can easily be fixed.
First, you could try updating your USB device drivers. You have the option to manually or automatically updating them. If you know your computer well enough, manually updating them is a better option. If you lack expertise, go for the automatic driver's update option.
Moreover, the issue can not only be with your drivers. So, you must make sure that your USB drive is connected correctly to your computer. An adequately connected USB drive will fix this error automatically.
---
Bonus: Data Lost Due to This Issue?
Trying the above methods may help you fix your Unknown USB Device link in compliance mode error, but what if you lost data due to this error?
Well, an Unknown USB Device link in compliance mode error can make your USB device work improperly or even cause damage to it. If your USB Device is a USB Drive or an External Hard Drive, then you can lose essential data from it. But, not to worry, If you have lost any data, you can recover it back.
Wondershare Recoverit USB Recovery Software
Wondershare Recoverit software is an easy-to-use USB recovery tool. It helps to recover data from any situation, whether you lost it due to device damage, accidentally deleted it, or a virus/error wiped your data. Wondershare will always have your back!
Key Features
This program provides many features that help you with a smooth data recovery process. A few of its key features are:
Recover data of any type, e.g., video, audio, documents, etc.
Recover data of any format, e.g., JPG, PNG, PDF, DOC, EXCEL, etc.
Allows file scan preview before recovery to fasten up the process.
Filter files during the scan process.
Advance Video & Photo Repairing and Recovery
And much more!
Why Recoverit is the Best Choice?
Recoverit comes with a free version. Its free version allows data recovery of almost 100 MB! Also, it is much simpler to use than the rest of the data recovery tools out there. It only requires three significant steps to perform data recovery in any situation. It is highly reliable, secure, and trusted by millions of its users.
These are just a few reasons that make Recoverit the first-choice tool.
How to Recover Lost Data Using Recoverit Software?
Just follow the below steps:
Step 1 – Download Wondershare Recoverit Data Recovery Software
Wondershare Recoverit data recovery software is available for Windows and Mac versions. You can download the software from their official website.
Step 2 – Install Wondershare Recoverit Data Recovery Software
After downloading, double click the "Recoverit_setup_full4134.exe" file that will be in your downloads folder. You will see an "Install" button on the interface screen; you can click it, and Wondershare will be installed on your computer. You can also choose the "Customize Install" option to do installation settings manually.
Step 3 – Once the installation is complete, launch Wondershare Recoverit software
Step 4 – Select Location of your USB Device
From the Wondershare Recoverit interface screen, select your USB device from which you lost data due to Unknown USB Device Link in compliance mode error. You can have any USB Device, e.g., flash drives or external hard drives.
Step 5 – Begin Scanning Your USB Device
After selecting your USB Device, click on the "Start" button, and it will start scanning for lost files. The scan process will take some time, depending upon the size of the files.
During the scanning process, you can apply filters that can help you save time by searching only for relevant files that you have lost.
upon the size of the files.
Step 5 – Preview and Begin Recovery Process
Once the scanning process is complete, you will be able to preview the files that you lost from your USB device due to an unknown USB Device link in compliance mode error.
You can preview files before recovering them. Once previewed, click on the "Recover" button to recover that lost file. The preview option helps to see if you are recovering the accurate file or not. Also, previewing helps save your time by confirming that the file is not corrupt or invalid.
On clicking the "Recover" button, the recovery process will begin. Recoverit will recover the file and store it on your hard drive. You can also change the location and set it to your preferred destination to store your recovered files.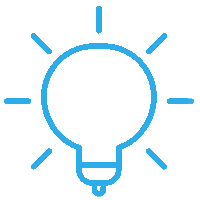 NOTE: Ensure that you select a location other than your USB Device to save the recovered files. If USB Device is selected, then data can be overwritten, and hence recovery chances become minimal.
---
Conclusion
The USB Device link in compliance mode in Windows 10 has been high compared to other Windows versions. However, its implications on your computer depend upon which type of USB device has been affected by it.
Dealing with this error has multiple ways. You must check first if your USB device is connected correctly or not. If it is properly attached, then try updating your drives.
A severe consequence of this error is data loss. If you suffered one, then Wondershare Recoverit software is the top-notch choice. Its safe, reliable, and simple 3-steps data recovery process makes it highly recommended among other data recovery tools.
USB Solution
Recover USB Drive

Format USB Drive

Fix/Repair USB Drive

Know USB Drive