Google Chrome is one of the best browsers which provide you aid in watching videos and movies on the internet. In most of the cases you have to deal with no sound on your chrome browser which cause nuisance. The problem can be rectified easily; initially you are required to locate the source of the problem.
Are you facing problem while watching videos on Google Chrome? If yes, then there are several solutions to the problem which you can acquire right away and can fix the problem regarding chrome no sound. There are several tools and techniques available over the internet with the help of which you can easily fix the problem and you do not even have to be technological expert. Moreover you can even take help of a video repair application which will provide you genuine guidance in restoring corrupted videos in a proper fashion so that you can see them without any hassle.
Part 1.What Can Cause Chrome Sound Not Working
There is more than one reason due to which you might be dealing with Google chrome no sound. In most of the cases extensions of the Google chrome might be creating such kind of the problem in the first place.
Volume mixer: When it does not work properly on your laptop or computer system, you have to face this type of problem. In such situation it is required to check whether the sound of the Chrome is mute or not, in case it is then you have to manually rectify the issue to watch videos over the internet.
Computer driver: Mostly, it is seen that the driver on the computer isn't installed properly then you will have to come across the error which states that driver is not installed. In this case, you are required to install the sound driver on your computer system which will help you to get proper sound of the video.
Browser cache files: In some of the cases it is also seen that problem regarding Google chrome audio not working may even arise due to too many cache files on your system. In such events you have to delete all of the temp files from your system and if possible then reinstall the browser altogether.
Computer software: Videos do not play perfectly on the Chrome in case the software application has turned obsolete or corrupted. In such situation the computer tend to showcase message that a .dll file is missing from the system.
Adobe flash: In some of the cases Adobe flash isn't installed properly, thus you will get a prompt message regarding to install latest flash viewer on your system. As soon as you do so the video will start to work in a proper fashion.
---
Part 2. How to Resolve Google Chrome No Sound Problem
If in case your chrome sound not working in a proper fashion then you can opt for an effective method to rectify the issue right away. Prior starting to undertake these corrective measures it is very essential that you check for the volume bar of your computer and make sure that it isn't mute. On the other hand it is very essential for you to check whether audio is playing in a perfect manner on the browser which you are using on your computer.
Method 1: Repair Videos That Have No Audio
If your video has no sound due to the corruption, you have to fix the corruption issue and thus restore the audio. All you need is a video fixer, caleed Wondershare Video Repair. With the help of Wondershare Video Repair you get a chance to fix a video with no audio. The software allows you to rectify the error about the video files right away and you get to correct several other issues like frozen, flurry videos as well as interruption caused in the video playback. You will be able to acknowledge solution for how do I get sound back on Google Chrome? This is considered as a genuine method and there is no need to have internet connection while using this software.
Wondershare Video Repair is the best software for repairing several file formats viz. MOV, M4V, MTS, 3GP, MP4 etc. This software also repairs videos which become corrupt during shooting, editing, file transfer or processing. You also get to repair videos shot on professional cameras and get a preview before saving the file permanently. Moreover, you can also repair videos of any size without any hassle. Wondershare Video Repair also troubleshoot videos of several qualities.
Step 1: Add a video which is corrupted
In the first step you are required to add a video file which is not working properly on your computer system in the software.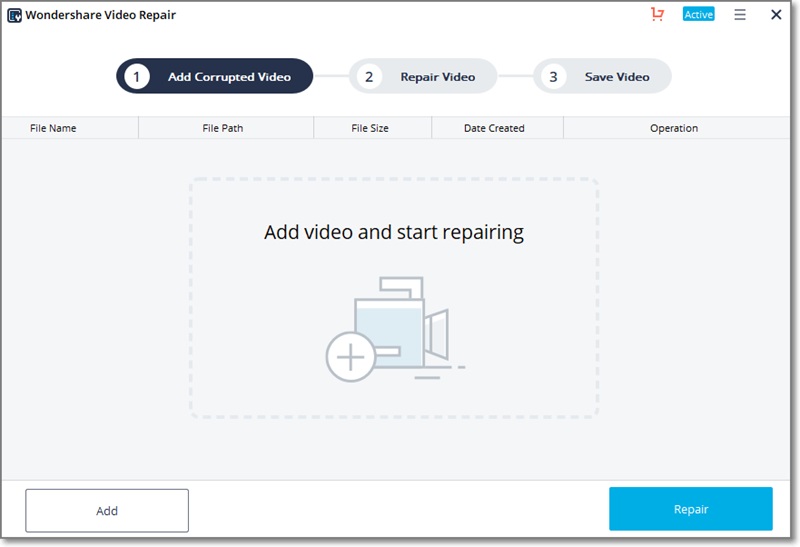 Step 2: Repair the video
In this step you simply have to click on the repair button and the process will start to take place automatically.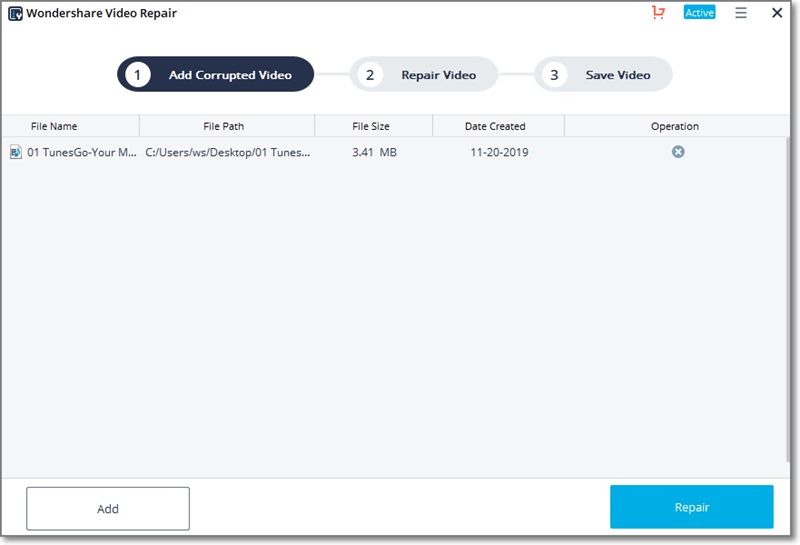 Step 3: Save the file
In the final step you just have to preview the repaired video and then save it on your computer system.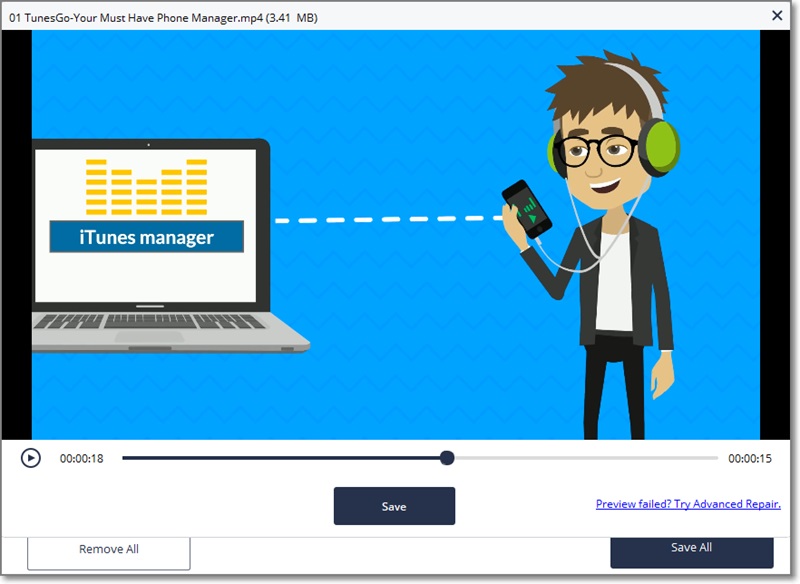 Advance Video Repair
When you pick advance video repair option then you get a chance to tackle with corrupted video. This process also helps you to repair video which doesn't meet your expectation. There are several options to choose from; due to user interactive GUI features you will find it more than easy to handle the problem.
Step 1: Add sample video
In the initial step you are required to add a corrupted video which you need to repair.
Step 2: Repair the video
When you click on repair video button then you will get a prompt statement, in case you want to save the video before advance settings then click on the yes button.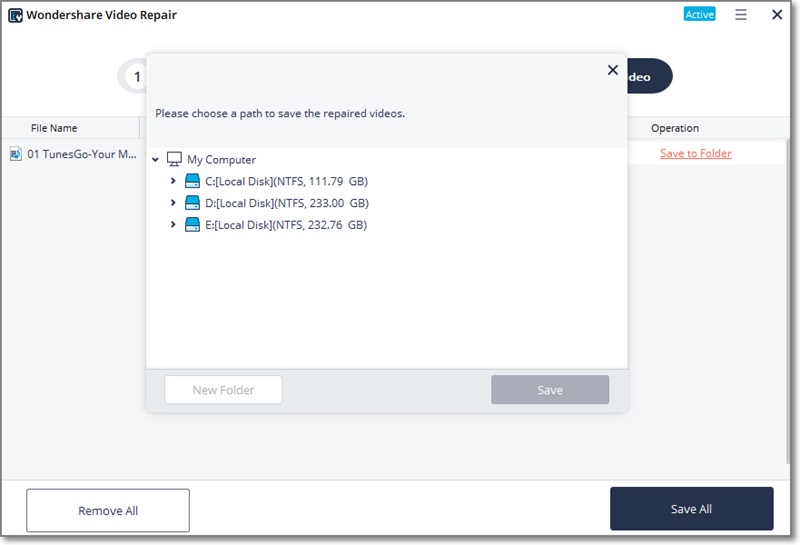 Wondershare Video Repair is complete and ultimate in fixing different kinds of video errors. Apart from the not playing issue, you can also use it for
fixing Error 0xc00d5212
.
Method 2: Change settings of the playback
In most of the cases you may have to face difficulty in chrome not playing sound which you can rectify by changing settings of playback. At this case the sound gets targeted to outputs which are not connected properly. In such cases you will get error statement stating speakers not connected properly.
During the process of advance repair you will get a chance to rectify changes in corrupt files. Initially you are required to shoot some videos on a device and send them into Recoverit. The software will study them and then it will make changes in the corrupt files as per the videos which are shot.
Step 1: Open the Control panel
In the initial step you are required to click on the control panel button on your computer.
Step 2: Check for connected speaker option
Under the control panel you are required to check for sound settings. You are required to click on configure button and check if everything is alright.
Step 3: Complete the setup
After entering speaker setup dashboard, you are required to select stereo option and click on next button. You have to click on next button and make sure do not change any other thing.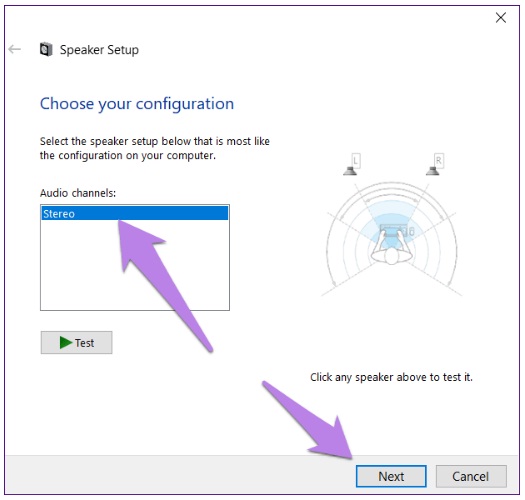 Method 3: Clear cookies as well as caches
Many a times, you can resolve situation regarding chrome audio not working by simply erasing caches as well as cookies from your system. Thus you can get rid of issue regarding when the Google chrome do not support audio of a video played on a specific web portal. During this situation you will get Error-500, which is also called as internal server error.
Step 1: Click at Chrome's menu bar
In the initial step you are required to click on the option bar present at upper right corner of the page. Under this you need to select history option.
Step 2: Clear the browsing data
At this step you just have to select clear browsing data option from under left panel.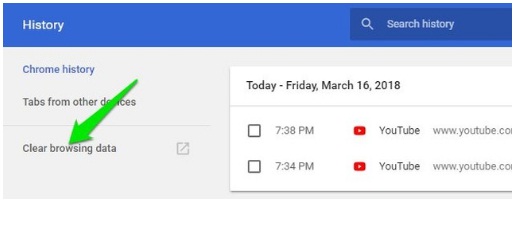 Step 3: Look at the checkbox
Finally, you are required to have a look at the checkbox then just choose the option to clear all of the data.
Method 4: Update your audio driver
Audio driver is one of the most crucial parts of a computer system which receives signals from the system and converts them into audible sound which you listen through the help of speakers. They also allow sound card in proper facilitating of audio output. Through the help of audio driver you can easily perform different types of editions on a sound for several projects viz. presentation, setting sound levels for gaming, music etc.
If you are dealing with YouTube no sound chrome then the problem might have occurred due to obsolete audio driver. This you can resolve by undergoing simple steps.
Step 1: Open the device manager
In the first step you just have to press X and windows keys and then pick Device Manager.

Step 2: Look for sound option
Under the Device Manager dashboard you are required to pick sound option.
Step 3: Update the driver
Lastly, you are required to choose update driver option and process will take place automatically.

Method 5: Reinstall Chrome
If Google chrome sound not working properly on your specific computer system then you need to reinstall the Chrome. The process is simple and it will quickly resolve the issue.
Step 1: Press R and Windows keys
This process will help you to open run dialogue box in which you are required to paste appwiz.cpl. After this you just have to simply click OK button.
Step 2: Click on uninstall button
A window will open and you then have to locate Chrome, then choose the uninstall button.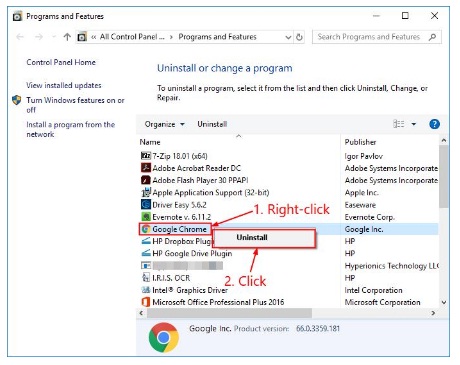 Step 3: Reinstall Chrome from other source
In the final step you are required to install Google Chrome from a new location on your computer.
Never forget that if the not playing issue is caused by the video file corruption itself, try Wondershare Video Repair free and fix corrupted videos.
Method 6: Troubleshoot the sound
In several cases you might receive no sound in chrome browser due to improper sound mixing in your computer. Thus, by correcting it manually you can easily watch videos of your choice without any hindrance. This method will answer query regarding how do I fix no sound?
Step 1: Open system settings
Initially, you are required to click on start menu option which will open the settings of your system. You can change the settings with great deal of ease.
Step 2: Click on sound option
Now you are required to select sound option and can increase the master volume of your system in case it is muted.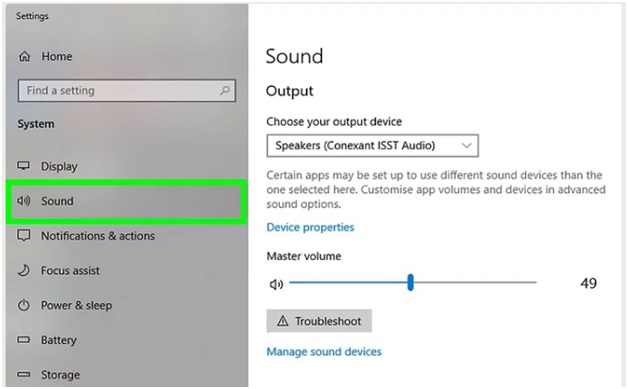 Step 3: Troubleshoot to rectify any other sound issue
While picking troubleshoot button you get a chance to resolve sound issues with respect to headphones or speakers.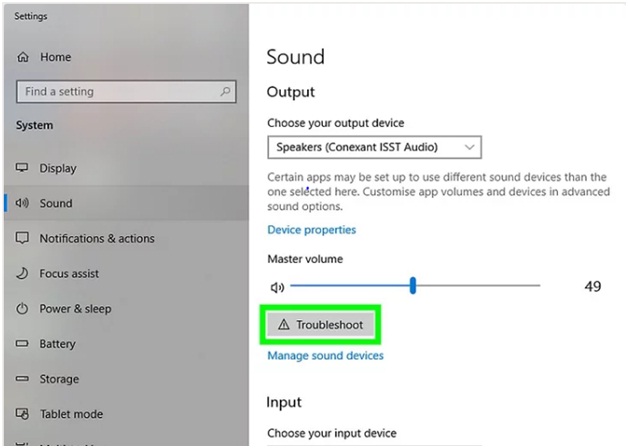 Method 7: Choose right device for output
In most of the cases it is seen that Google chrome no audio is caused due to incorrect output device which is mistakenly picked by you. Thus it is very essential to rectify the issue sooner so that you can get proper sound on your favorite videos.
Step 1: Open window setting
In the primary step you are required to click on the window settings and then click on the sound settings.
Step 2: Pick the correct speaker
Now, under settings for sound you are supposed to choose right speaker and check if the problem is fixed or not.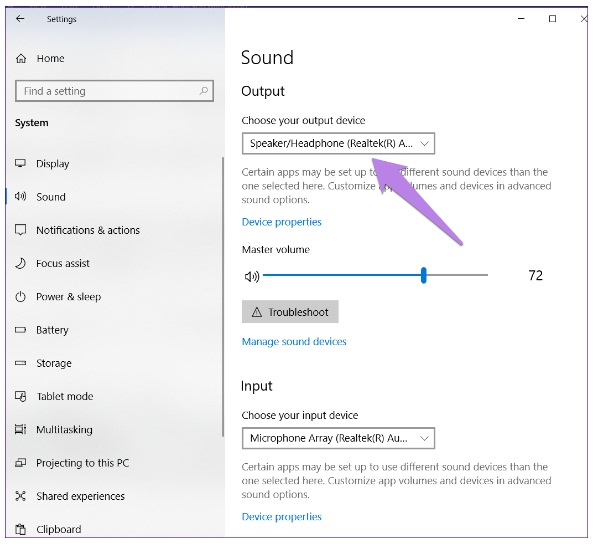 Step 3: Opt for advance settings
If in case you are still facing the problem then it is very essential to opt advanced settings and increase the volume for the Google chrome.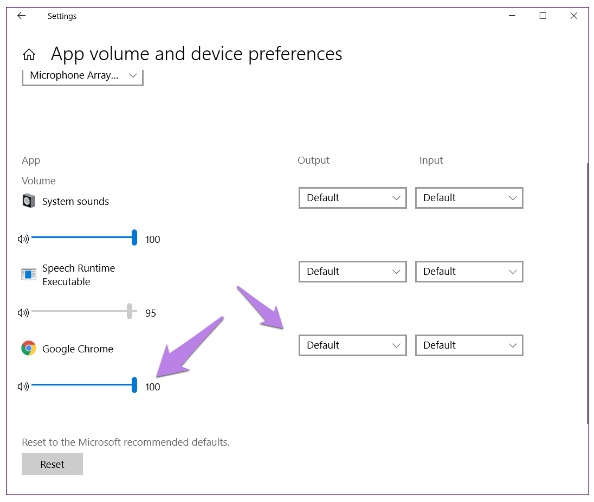 Method 8: Use volume mixer
Another method with the help of which you can fix Google chrome no sound windows 10 issue is by using mixer volume. Here you can simply adjust the volume of Chrome as per your hearing capability and can get genuine answer for How do I un-mute Google Chrome?
Step 1: Open the sound menu
In the initial stage you have to go to the taskbar and click on sound icon
Step 2: Select volume mixer
At this stage you are required to click on the volume mixer and look at the pre-defined volume of the system.
Step 3: Move the volume of Chrome up
Now you are required to adjust the volume of the Google Chrome.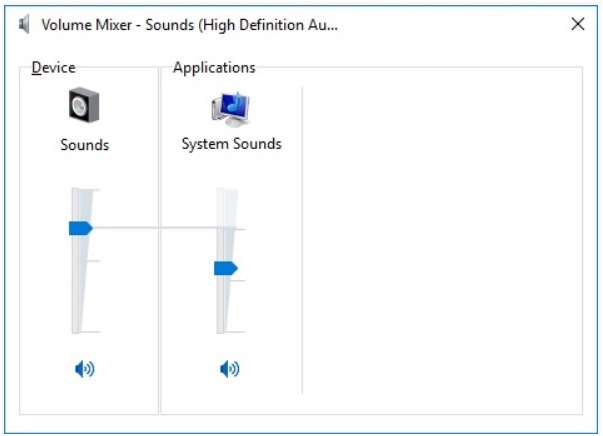 Method 9: Use of guest profile on Chrome
In case you are dealing with query regarding how do I get sound on Google. Most of the times you may have to suffer with issue like YouTube sound not working chrome which can be solved easily with the help of guest profile login.
Step 1: Open the browser
Open Google Chrome on your computer system.
Step 2: Log into guest mode
In the Google chrome you then have to start surfing in the guest mode.
Step 3: Open the video in a new tab
Finally you have to open similar video in a tab where you are browsing as a guest.
Method 10: Try different headsets or speaker
In case you are suffering from issues regarding chrome has no sound then it might have happened due to faulty accessories. You need to purchase set of earphone or speaker which works well with your computer system.
Step 1: Connect the speakers
First you are required to connect speakers straight on the headphone slot of your laptop.
Step 2: Configure the settings on the computer
Then you are required to adjust the volume of the speaker on your computer device by choosing the taskbar which is present at the right hand side on Windows.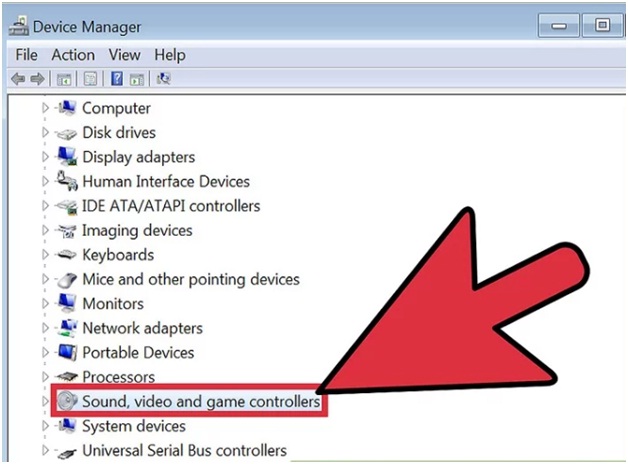 ---
Part 4. How to Prevent Chrome Not Playing Sound
At present there are many ways with the help of which you can easily prevent Google chrome not playing sound. These proactive steps will help you to evade situation in which your Chrome will stop playing audio for videos which you play on it. Thus you will get uninterrupted voice quality which will enhance your overall viewing experience.
In case you are dealing with such problem then it is very essential to use Wondershare application which will help you to play desired video on your laptop. (How can you play corrupted video files?)
You need to check the proper connections of your speakers beforehand. This process will protect you encountering such condition in the first place.
It is very essential that you should keep your Chrome updated. If possible then re-install it altogether if you are suffering from such problem.
Moreover, to protect chrome not playing audio it is very essential to check the voice level for Chrome. In most of the cases it is seen that low voice level is the main source of problem.
You can also un-mute every other tab on your computer system to see if the tab in which the video running is playing properly or not.
If possible then you also need to delete extensions and clear all the caches on your computer. This is so because most of the time they cause difficulty for you.
It is also essential for you to pick up correct audio device for your computer system if you are planning to get effective voice quality when you play a particular video.
Conclusion
At present you can easily find genuine ways to rectify problem regarding no sound in chrome windows 10. For the process you are required to act proactively any consider several factors like checking the mixer volume, deleting extensions, reinstalling Google Chrome and even updating flash player to the latest versions.
Solve Media File Problems
Recover & Repair Photos

Recover & Repair Videos

Recover & Repair Audios

Recover & Repair Cameras