How Do I Recover Files from Corrupted/Unreadable Flash Drive?
The USB flash drive got corrupted and unreadable. To recover data from an inaccessible USB flash drive, you must be able to identify the exact reasons of USB drive corruption or inaccessibility. When the USB flash drive become corrupted or unreadable and RAW in Widnows, you can follow the next easy way to fix it. Therefore, we will show you the best easy way to help you recover files from corrupted USB flash drive.
Why the Flash Drive Become Unreadable/Corrupted and What Cause it?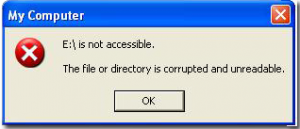 a USB flah drive is like the hard drive to store all data files on it. There can be many reasons make the USB flash drive got corrupt or unreadable, and the data on the drive can not be accessed. Improperly plug out the drive from the USB port, it can lead to data corruption, the directory structure on the USB drive, MBR or PBR can be cause the data corruption.
The common logical and physical corruption issues may make your USB data corrupt or inaccessible. Some logical errors with the drive, you can easily fix it, repair the file structure and reuse the USB flash drive. The physical corruption issues are dead drivem broken stems, RAW, format error and accessible, etc.
How to Recover Files from Corrupted Flash Drive with Recoverit Data Recovery
Before you start to fix your corrupted or unresponsive flash drive, you may try to rescure your data first. Can you retrieve data from a broken flash drive? Get the powerful Recoverit Data Recovery software to help you recover files from corrupted flash drive, it can handle all flash drive data lost situation like formatted, damaged/corruptted, virus attack USB drive.
The flash drive recovery program can easily to recover deleted files from corrupted/broken/unredable USB flash drive on Windows and MAC. Undeleted files from formatted USB device, restore files after virus infected USB, or any other data lost issue from USB flash drive.
Video Tutorial on Corrupted USB Drive Recovery:
Steps to Recover Data from Corrupted Flash Drive
Download and install Recoverit Flash Drive Data Recovery on your ccomputer. Connect your flash drive to the computer and follow the next simple steps to perform flash drive recovery on Windows computer.
Step 1. Launch Recoverit Data Recovery on your computer, select "External Devices Recovery" option to get started.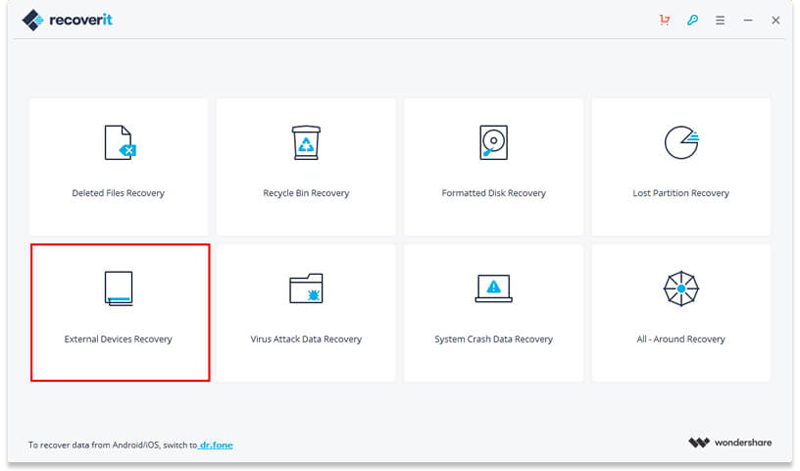 Step 2. Make sure the corrupted flash drive detected on your computer, select it and next.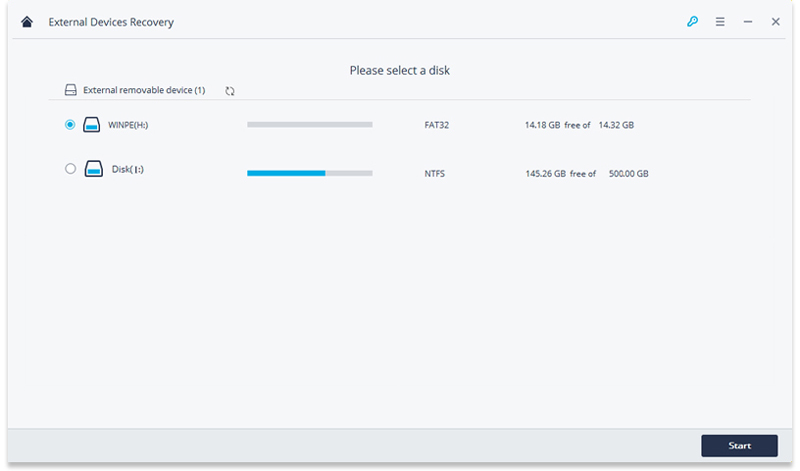 Step 3. Recoverit Flash Drive Recovery software will scan the drive to restore your data, it has the deep scan option "All-around Recovery" which can help you search more file back.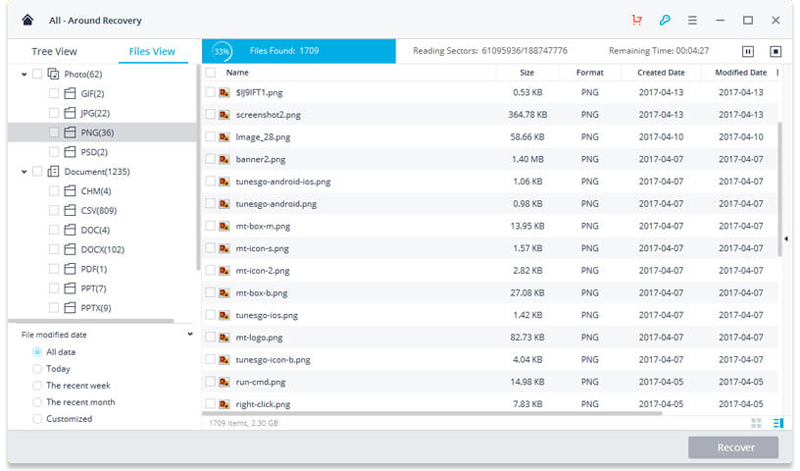 Step 4. Finally, check all recovered data files on the results. Preview some recovered photos, select and recover your files back by clicking "Recover" button.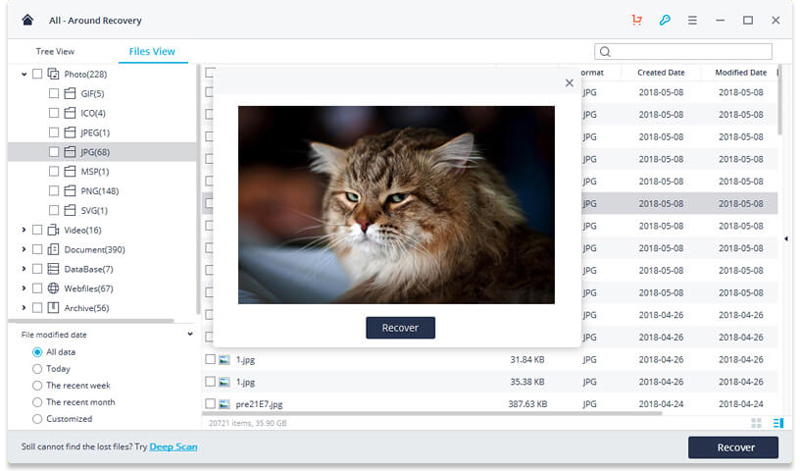 Please get another storage media to save all recovered files, or it become inaccessible again. In addidtion to recover data from USB flash drive, Recoverit Data Recovery software also can restore data from other external device like SD memory card, external hard drive, mobile phone, or others.
How to Fix and Repair Unreadable USB Flash Drive using CMD
Follow the next steps to fix the unreadable USB drive with CMD. On this solution, you need to enter the CMD commands and Windows will format the corrupted USB flash drive.
Connect your corrupted/unreadable USB flash drive to the computer.
Right-click on the Start button, and click Command Prompt(Admin), then go to the CMD window.
Type the code diskpart and press Enter. All your device connected to your computer will be displayed.
Then type select disk(The number of your USB drive) and Enter. Make sure you selected the right USB drive, or you would format the internal hard drive.
Type clean and enter > type create partition primary and Enter. Type both active and select partition 1, then type format fs=fat32 ans enter.
It will take for a while to finish, please do not close the CMD.
Try all the solution above mentioned to recover and repair your corrupted or unreadable USB flash drive. What if your USB device not recognized on the Windows, you can learn from this guide how to fix USB device not recognized ans recover data from flash drive with Recoverit Data Recovery with Ease.
Tips for Prevent Corrupted Files from USB Flash Drive
Here are the suggestions that can help your drive from not becoming corrupted:
Make a habit of ejecting the flash drive through the "˜safely remove' option. Do not simply pull out the flash drive as this is one the most common ways of your flash drive becoming corrupted.
Always eject the flash drive when the file transfer is complete. If the ejection is done during a file transfer, it can lead to a corrupted file, and eventually, a corrupted hard drive.
Using reliable flash memory, like SLC Flash for storing your important data and applications is highly recommended.
Store your flash drive in stable weather conditions. Do not have them exposed to great heat or cold. The easiest way to a corrupted flash drive is not having any consideration for its hardware.
Using an anti-virus program on your system is a must. While this helps removing the corrupted files on your flash drive, it can also save your data stored on the system from becoming corrupted.