How Do You Recover Deleted Files from a USB Flash Drive?
USB flash drive is a good backup device to store your important data files like photos, music, audio and other document files. While it will get damaged corrupted, the files were stored on it will get lost, or you will accidentally delete files from USB flash drive. But, could you recover deleted files from USB flash drive? On the following we will show you the best solution to help you recover lost files from USB flash drive with the powerful Recoverit USB Data Recovery software.
What Caused USB Drive Broken and Data Lost:
Data and files stored on a USB flash drive, there is many reason to casue data lost from USB drive or the disk got broken and corrupted.
Accidentally deletion or lost from USB device.
The device got damaged or broken, corrupted.
Virus attack and infected the USB drive caused data lost.
Accidentally formatting USB when it occurs a format error.
Can't access to your data files on USB flash drive.
Improperly ejecting or removing the USB flash drive.
Note:You should stop using the drive to save any new data, while your data files got lost from USB drive, or it will cause data overwrite.
How to Recover Files from a Flash Drive without Formatting
Recoverit USB Flash Drive Recovery Software
As above mentioned all those data lost scenarios will cause the data lost, but several of the above data lost issue happening cannot be avoided. Can you retrieve data from USB flash drive? On the following solution, we will recommend the best USB flash drive recovery software - Recoverit Data Recovery. It is a professional USB drive data recovery program which can help you solve all data lost problems from USB flash drive. Recover lost data from damaged, formatted, virus infected USB flash drive easily and effectively.
Steps to Recover Deleted Files from USB Flash Drive
Step 1. Launch Recoverit Data Recovery, connect the USB drive to the PC and select it to get started.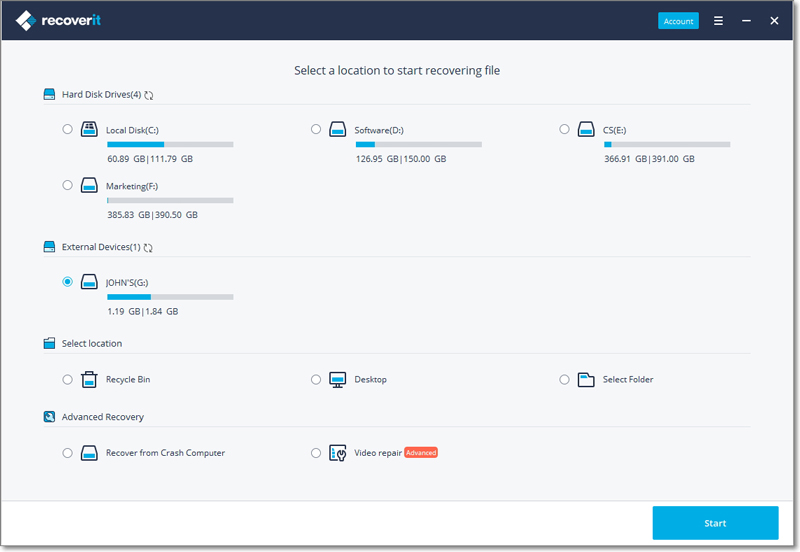 Step 2. Recoverit USB Recovery will start scanning the drive to searching your lost files, it will take for a minutes.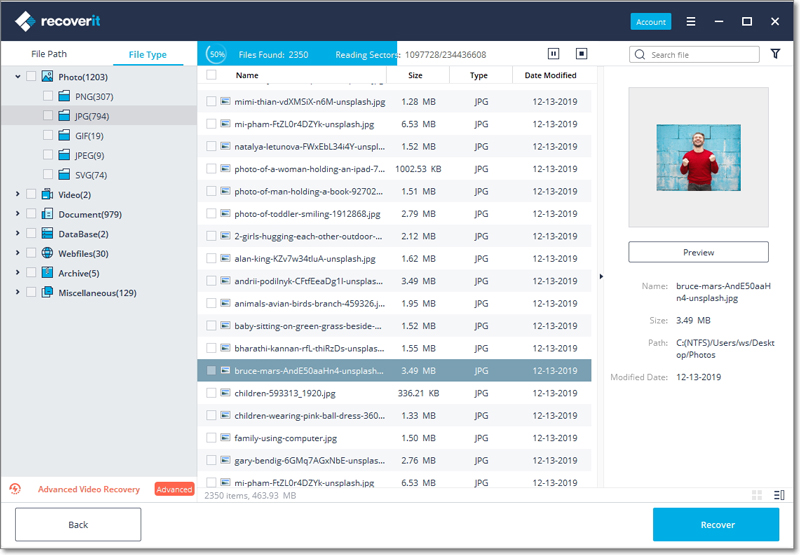 Step 3. The program supported to preview types of files like photos, videos, music, Word document, Excel, PPT and PDF. Select your files by click "Recover" button to restore back.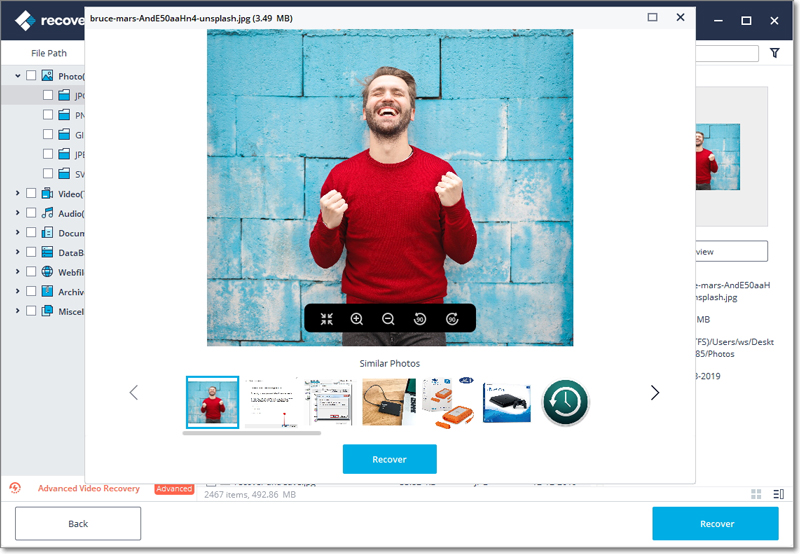 Please do not save your all recovered files on the USB drive which your loss data before. You should choose a safe storage device in case of data lost again or overwriting. Download Recoverit Data Recovery and get back your data in 3-step.
Video Tutorial on How to Recover Files from USB Drive
The Most Common USB Storage Device Problems
1. USB Device Can't Be Recognized
When you plug in a USB drive to the computer, windows notification center displays the "USB Device Not Recognized" error message. Reasons for why this might happen include compatibility issues, bios setting problem, and drive corruption, or simply because your drive is so messed up Windows won't even recognize it.
2. USB Drive is Not Accessible
When you trying to entry the USB drive and you got an error message "Location is not available". You cannot access to the USB drive and get your data. Well, the most compelling explication is your drive has been corrupted or virus infected. In this case, it is highly recommended to stop doing anything with it and get a USB recovery software. You don't need to stress out finding alternative solutions. Almost anything else you'd try won't work, unless you format your drive and risk losing all data, which is not recommended at all.

3. Unable to Safely Remove a USB Drive
Some users may get an error message "Problem Ejecting USB Mass Storage Device" when they remove the USB flash drive from the computer. USB drive can't be safely removed, please stop trying to eject the USB flash drive or you may get your data loss. Make sure that is still in the process of fulfilling a requested action like copying or deleting files.

How to keep USB Flash Drive Safe
However, you should know that if you don't want to pass through any USB drive recovering experience or whatsoever, there are some preventive measures you could take to keep your devices safe.
1. Set write permissions
Want to prevent unauthorized users from messing up with data on your USB drive? You can do that by setting user permissions for your USB drive. Right click on your drive, navigate to the Security tab and tap "Edit". Not set the suitable permissions.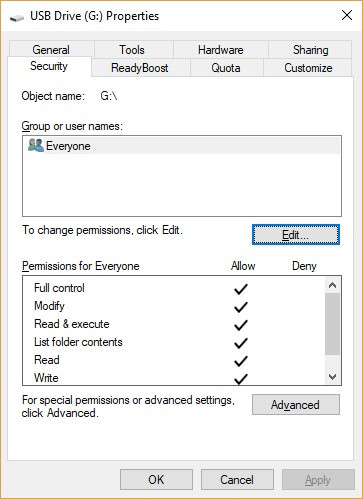 2. Control virus running
Preventive actions always beat counter measures. Make sure you are plugging your USB drive only in a safe computer. Is your friend's computer running an updated antivirus software? Likewise, make sure your own system is secured and up to date.
3. Be Careful while using Public Cafes
If I were you, I wouldn't use my flash drive with any random computer just because I really need a computer now. Public Cafes Computers are often dangerous systems. Anyone can use them without paying attention to what is downloading and from shady source. The result, is these systems are carrying multiple viruses that could end up braking your USB drive you have just plugged in a hurry.
4. Maintain a Routine Scanning of Devices
Maintenance is quite important if you want to keep your USB healthy. Format your USB drive from time to time, if you need to delete everything on it, and don't forget to scan it for errors. Also, it is important to keep an up to date antivirus software, so you'll get noticed immediately when your USB drive gets infected.
5. Go offline while Transferring Data
Chances for getting your USB infected while connected to internet are quite low. However, if you really need extra-security measures, make sure to disconnect from internet while transferring files on your USB drive.
6. Using Encrypted Drives
Why not encrypt your flash drive, so whenever it gets plugged in, your password pops up? I can't think of a better way for keeping data from unauthorized people that may want to use your USB drive without permission. Should you need enhanced security measures, google USB encryption software.
Conclusion:
When you have lost files, the first thing you need to check is whether you have a backup on your computer or other storage media. Just go to the backup and restore all your files back. Regularly creating a backup is very important and useful, it can help you save more time to recover files from USB drive when data got lost, or you should get the reliable Recoverit USB Data Recovery software to get your data back.