Part 1: Getting Start: What is a Flash Drive?
A flash drive is a device that can be used to save information on a tiny, flash memory chip. Users can read and save data on it. These storage devices have been designed to be smaller than a typical storage disk, with some being the size of a thumb. That is why some people know them as pen-drives, while others prefer to call them "thumb drives". Whatever the name, they all share one important characteristic, they can be hooked up to any computer. Thanks to their universal serial bus (USB) port compatibility.
Here, we will go over the different types of USB flash drives. Please note that they can be categorized according to their uses, or physical characteristics. We attempt to find a balance between the two.
Part 2: Different Types of USB Flash Drive Categorization According to their Usage.
1. Security Flash Drive
This is a normal USB storage device with a major twist in terms of the steps taken to protect your data. It is fortified with physical or logical security ways to ensure that the data is not compromised. An example is the flash drive from Cryptex, which has a combination lock before you can access the USB disk embedded within. Others, like those from IronKey, come with an internal mechanism like password protection and encryption for added security. All in all, these devices provide added security for the protection of all data. However, you will have permission to add or remove write protection to keep the flash drive more secure.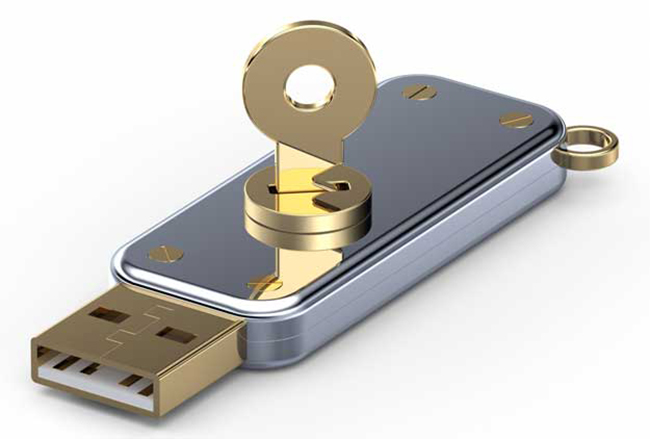 2. Music Flash Drive
This is a flash drive that can be used to save or transfer music from one device to another. They may vary by fancy designs and different flash drive types, such as this one from Trident. However, most of them are designed to be miniature in size and to enhance portability. The reason for this is because most people who want to carry their music files around in a flash drive want them to be easy to reach, while also to be out of the way.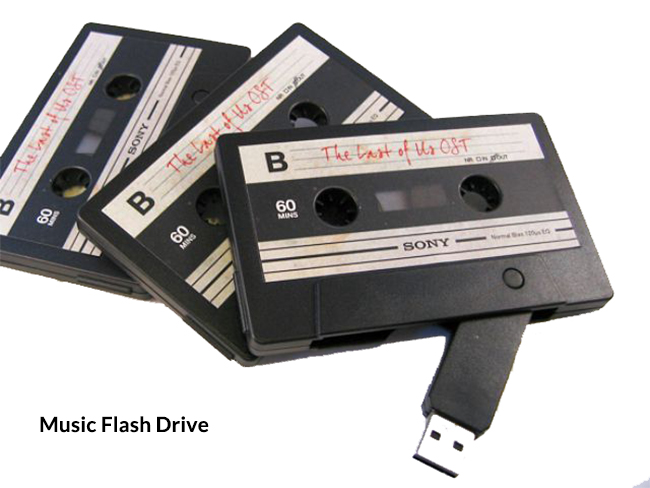 3. The Boot Flash Drive
A boot flash drive is a normal USB memory stick that has been enabled to install an operating system. The process of dedicating an external storage device to serve this purpose is called "making bootable". Whenever you have a computer that won't start because of a missing operating system, simply use a boot flash drive to fire up the computer. If you don't have one currently, get one for standby reasons.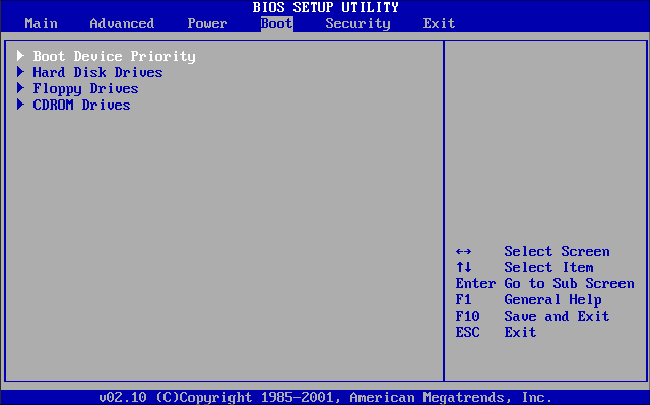 Part 3: Different Types of USB Flash Drive Categorization According to their Appearance
1. Credit Card Hard Drive
As the name suggests, this is a USB flash drive that has been customized to look like a credit card. Some of these flash drives can even be further tailored to display the name of the owner and have a matching fake credit card number. People have different reasons for getting such a flash drive, but one thing is for sure, you will never forget it at home again, because you can fit it snugly into a wallet.
2. Keychain USB Flash Drive
There is nothing fancy about this type of flash drive. Besides, the fact that it has been designed to be carried around like a typical key chain. However, this does not mean that it is overrated in any way. On the contrary, this type of USB flash drive can come in handy for people who are forgetful and lose their flash drives frequently.
Because they are beautifully designed, you can shop for an ornate one to avoid the common problem of looking old-fashioned and to add to your car keys.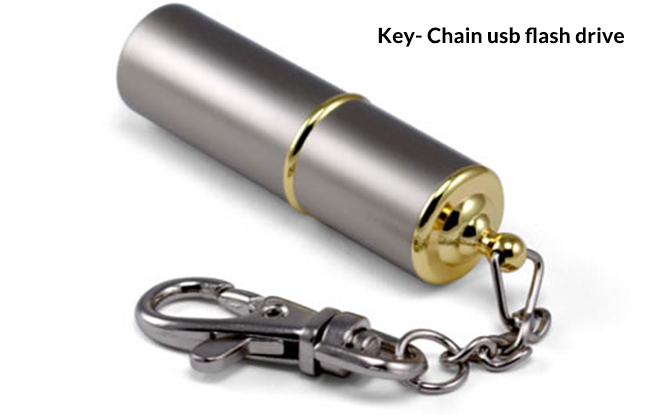 3. Wristband Flash Drive
There is not much to say about this flash drive type because the name says it all. You should consider that it may not be waterproof; - hence, you shouldn't take it into the shower room. Other than that, it looks "tres" posh!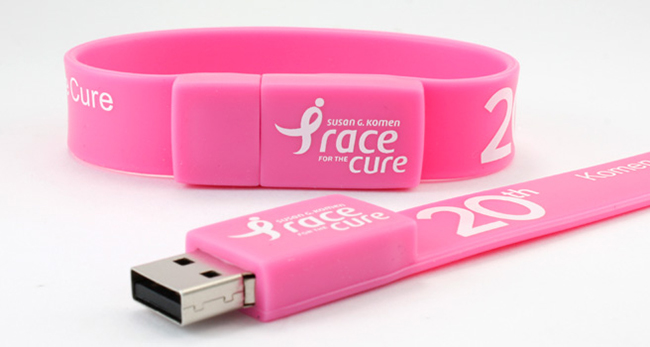 4. Branded USB Flash Drive
If you are a die-hard fan of a particular brand , it may be time to show your love by getting a branded USB disk. There are literally tons of these USB storage devices out there, waiting for you to discover them. Here are samples.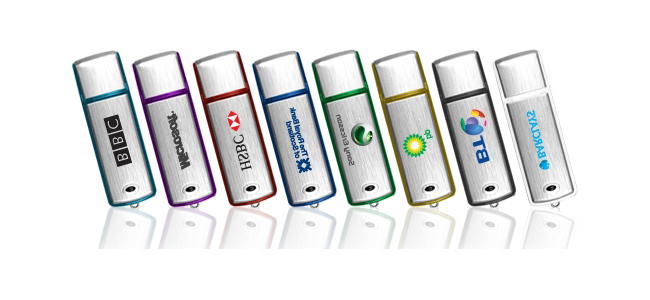 5. "Dummy Head" USB Devices
If you have a funny bone, here are some of the props you can use to for decorate your desk. These are funny flash drives. There are miniature dummies of popular figures like football players and movie stars. Depending on your preferences, you can choose from the different selections available out there.
The Bottom Line
There are countless designs of USB flash drives out there. These can be categorized by use, functionality or even level of security encryption. As more people move to the cloud for storage, you can get your own personalized flash drive for offline use. It is time to move away from your comfort zone and start experiencing the various designs.
If you lost the data unfortunately, don't worry! You still have the chance to get lost data back. To recover files from USB flash drive, you can have a try the following tool.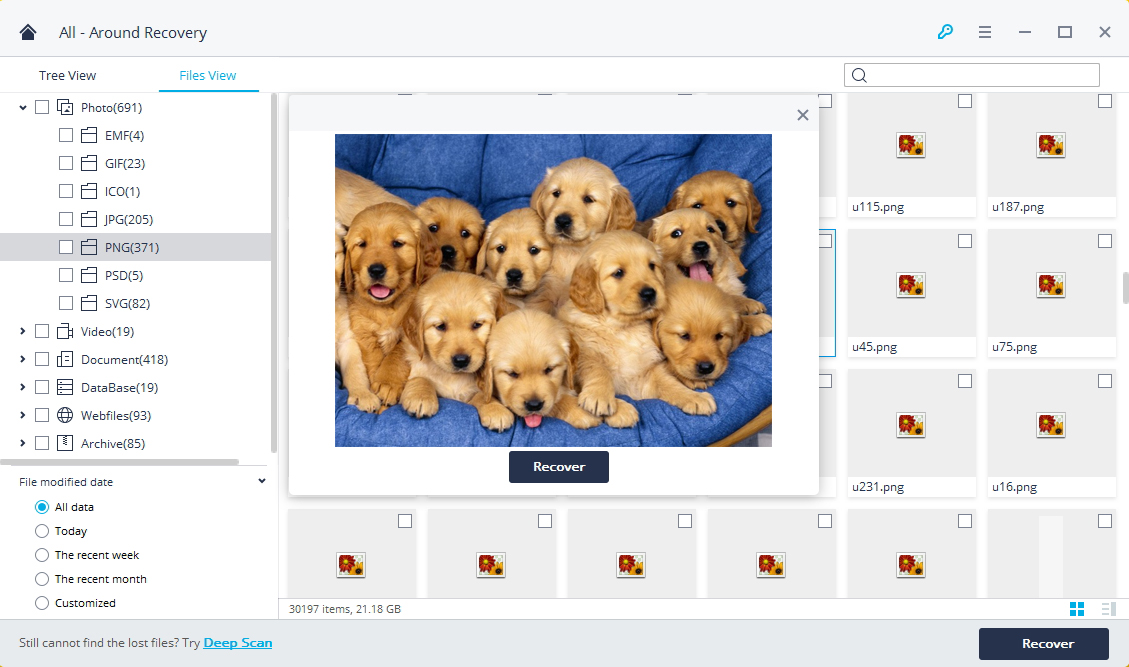 Recover lost or deleted files, photos, audio, music, emails from any storage device effectively, safely and completely.
Supports data recovery from recycle bin, hard drive, memory card, flash drive, digital camera and camcorders.
Supports to recover data for sudden deletion, formatting, hard drive corruption, virus attack, system crash under different situations.