If you are an Apple user, you would probably know that when you install OS X (Lion or higher), it will automatically create a hidden recovery volume on your startup drive. This is so that when you encounter an emergency, you will be able to recover your device easily with "Disk Utility" to repair a damaged hard drive, find information about your device's problem online, restore your device to its previous settings or reinstall OS X. To further enhance your user experience, Apple lets you have a physical copy of OS X Recovery USB drive created with Disk Assistant.
It is a great option to have because if your drive is brutally damaged, there is a possibility of not being able to use the recovery volume and you don not necessary have an internet connection all the time. Therefore, having a physical copy would be like an insurance for your devices. Read on our side-by-step guide to help you create OS X Recovery USB drive with Disk Assistant on a USB stick.
In order to create an OS X Recovery USB drive, you will need a few things:
A working recovery volume on your operating system startup drive--this is the source from where you will create a copy of the volume
A USB drive with at least 1GB storage space.
If you do not have a working recovery volume on your device, you will not be able to follow through with these instructions. And remember that these instructions will not work if you have an older device model that is currently running on a newer operating system.
How to Make an OS X Recovery drive with Disk Assistant
When you clone the recovery volume on any partitions listed in "Disk Utility", any data in the destination volume will be deleted. Therefore, it is a good idea to prepare the USB drive before you create OS X Recovery drive with Disk Assistant, especially if there is a large amount of storage space in the USB drive. Create partitions in the new destination so that you will be able to have a dedicated section for the recovery volume.
Once you have prepped the new destination,if needed, follow these steps to get you on the way of owning a physical OS X Recovery disk created with Disk Assistant.
Get the Disk Assistant, if needed

Go to Applications > Utilities to see if the "Recovery Disk Assistant" is not available in the folder. If it is not, download it from Apple's Support website. Wait for the download to complete and double-click on the "RecoveryDiskAssistant.dmg" file in the "Downloads" folder. It will create a file named "Recovery Disk Assistant.app" into the "Applications" folder.

Select the new drive

Connect a USB drive to your device and launch "Recovery Disk Assistant". You will need to agree to the terms and conditions and wait until the wizard detects the external drives. Select the new recovery disk i.e. the USB drive you connected to your computer and click on the "Continue" button.

Eject and keep the USB safe
It should not take long for the system to create a clone of the original recovery volume. It will prompt you when it is done so that you can click the "Quit" button to eject the USB drive. Make sure you keep the USB drive somewhere safe and easily accessible.
Since the introduction of OS X Lion, Apple did away with recovery disks, but we know that while this is super convenient for many, having an actual recovery disk can be beneficial at times. This is the simplest and fastest solution to have available to you anytime, anywhere.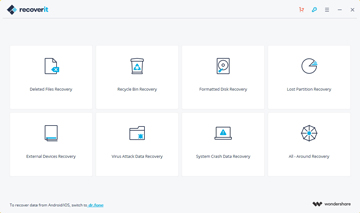 Recover lost or deleted files, photos, audio, music, emails from any storage device effectively, safely and completely.
Supports data recovery from recycle bin, hard drive, memory card, flash drive, digital camera and camcorders.
Supports to recover data for sudden deletion, formatting, lost partition, virus attack, system crash under different situations.
Note: Recover Lost Mac Data under Mac OS X 10.13 (High Sierra)
Due to macOS High Sierra (macOS 10.13) requirement, Mac users are not allowed an access to the built-in system drive from any apps. Therefore, if you need to restore lost data from the system disk under macOS 10.13, please "disable System Integrity Protection" first.
How to disable "System Integrity protection"? Please follow the steps below.
Step 1Reboot the Mac and hold down"Command + R" keys simultaneously after you hear the startup chime, this will boot OS X into Recovery Mode.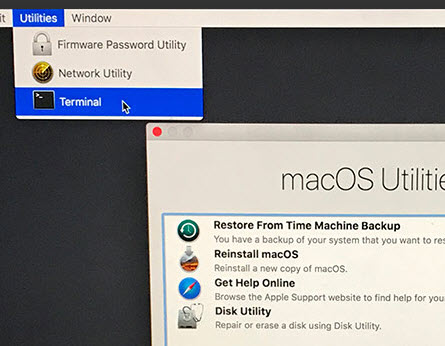 Step 2When the "OS X Utilities" screen appears, pull down the "Utilities" menu at the top of the screen instead, and choose "Terminal".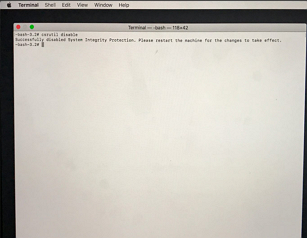 Step 3In the "Terminal" window, type in "csrutil disable" and press "Enter" then restart your Mac.