Mac users will still make few mistakes here and there on Mac. While some mistakes are simple like deleting a file which can be fixed by a simple solution- getting it back from the Trash, some other mistakes are not easy to fix. In particular, when the files are overwritten it will become a little tough to solve. However, in this article solutions and tips will be outlined to our users to know how to recover overwritten files from Mac.
A few scenarios where overwritten files happen, include:
You are copying new files on your Mac, and in the process, you say 'Yes' to replacing files with the same names. As a result, your original files lost on the Mac.
You rename a file and it has a conflicting name with another one, and in the process, you do not change the names and it cause losing the file.
These are just some common scenarios that may occur losing files because of overwritten. When this happens, your files are not even in the trash. Does it indicate that they are not recoverable? Well, you don't need to worry because they are still in your Mac, and you can recover overwritten files from Mac using a simple in-built utility.
Part 1: Recover Overwritten Files from Mac Time Machine
Time Machine is a built-in software that comes with all Mac PCs. It is a simple to use utility that can help you get back your data on Mac with ease. Time Machine regularly backs up the selected data on your Mac, which is what makes it possible to recover overwritten files on Mac.
In order to use Time Machine for getting back those files caused by overwritten, here are what you have to do.
Before you begin using Time Machine
Before you make use of time machine to recover overwritten files on Mac, you will need to check if this feature is switched on in your Mac. If it is no on, then click on the button to switch on Time Machine in your Mac.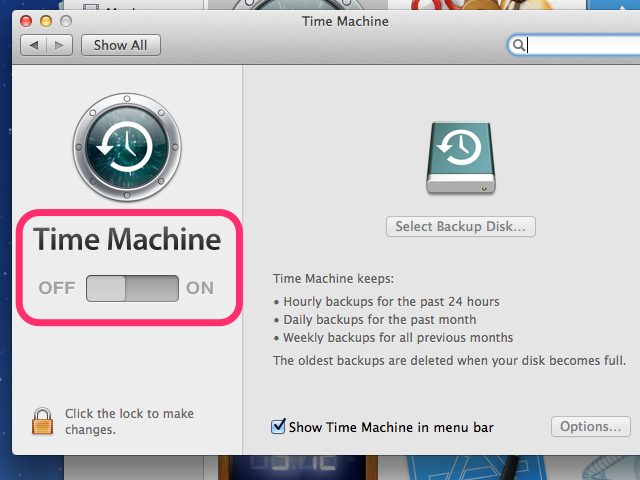 Step 1: Start Time Machine
The first thing that you need to do is to start Time Machine. For this, go to the Time Machine Menu on the top bar of your Mac, and click on "Enter Time Machine". You can also click on the "Time Machine" option present in the Dock.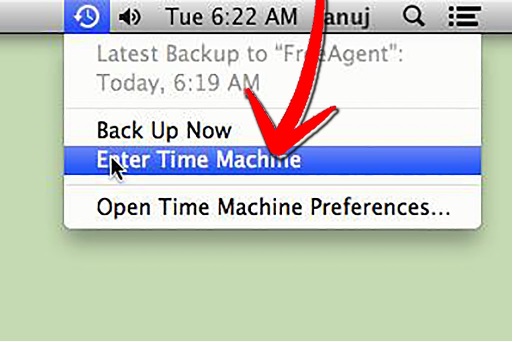 Step 2: Finding the particular files and folders
From this screen, you have to select the files/folders that you are looking to recover. You can even search for particular files that you think were overwritten, and recover the ones that you require. Once you have selected the desired files, click on Restore and you will have your files back in no time!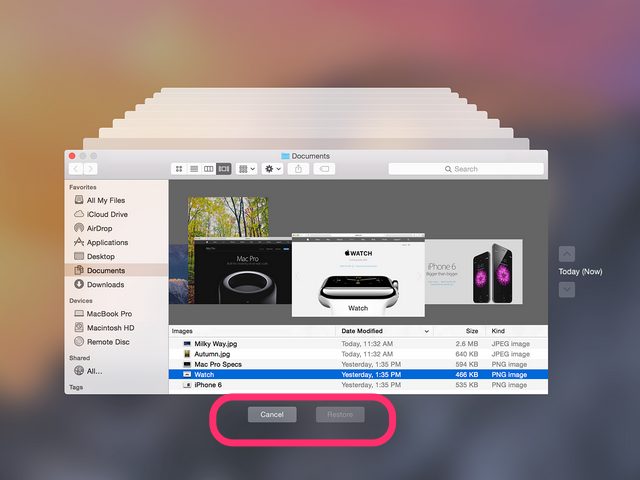 Thus, in just these few steps, you will be able to recover your overwritten files from Mac using time machine.
However, the issue with this method is that you must have enabled backups via Time Machine in order to recover overwritten files from Mac through this procedure. However, not all of the Mac users are familiar with Time Machine, and if you have not done this before, don't be panic- it is quite a common situation. This does not mean that you cannot get back your files, for there is a better Mac data recovery software that you can use in such a scenario.
Part 2: Recover Overwritten Files from Mac with Recoverit for mac
Recoverit for Mac is an excellent software to recover overwritten files from Mac. Some of the features that make it one of the best choices for getting back your overwritten files on Mac include: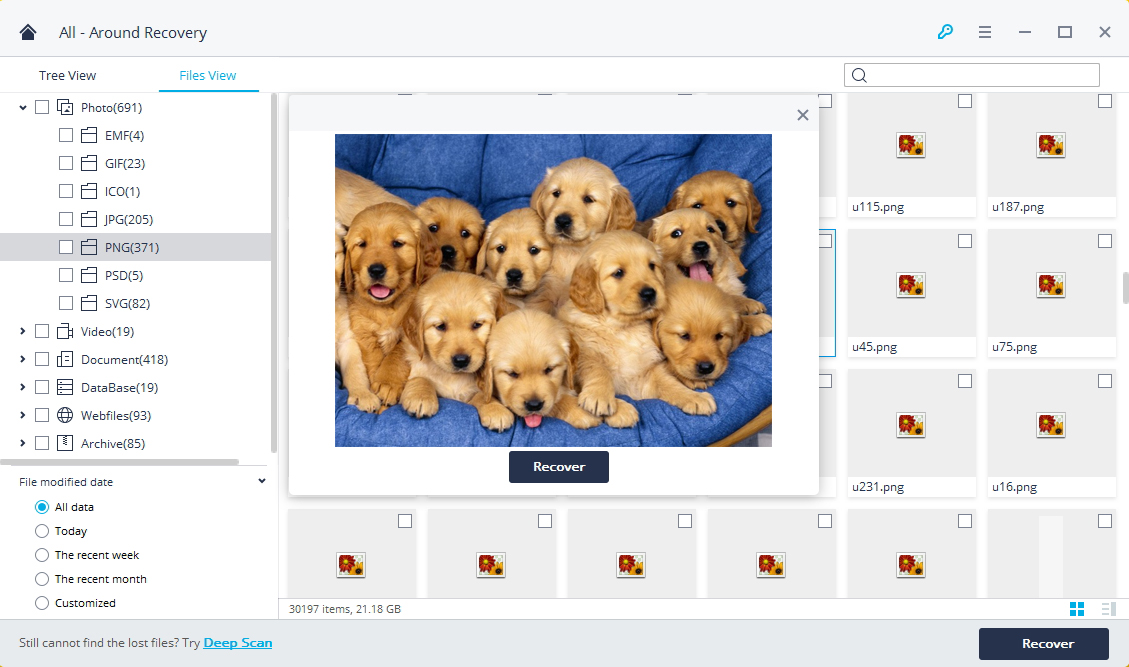 Recover lost or deleted files, photos, audio, music, emails from any storage device effectively, safely and completely.
Supports data recovery from recycle bin, hard drive, memory card, flash drive, digital camera and camcorders.
Supports to recover data for sudden deletion, formatting, hard drive corruption, virus attack, system crash under different situations.
Let us now go ahead and see what you need to do to recover overwritten files Mac with ease.
Step 1: Select a recovery option
To recover file from Mac, you can go to select the specific recovery option to start lost file recovery.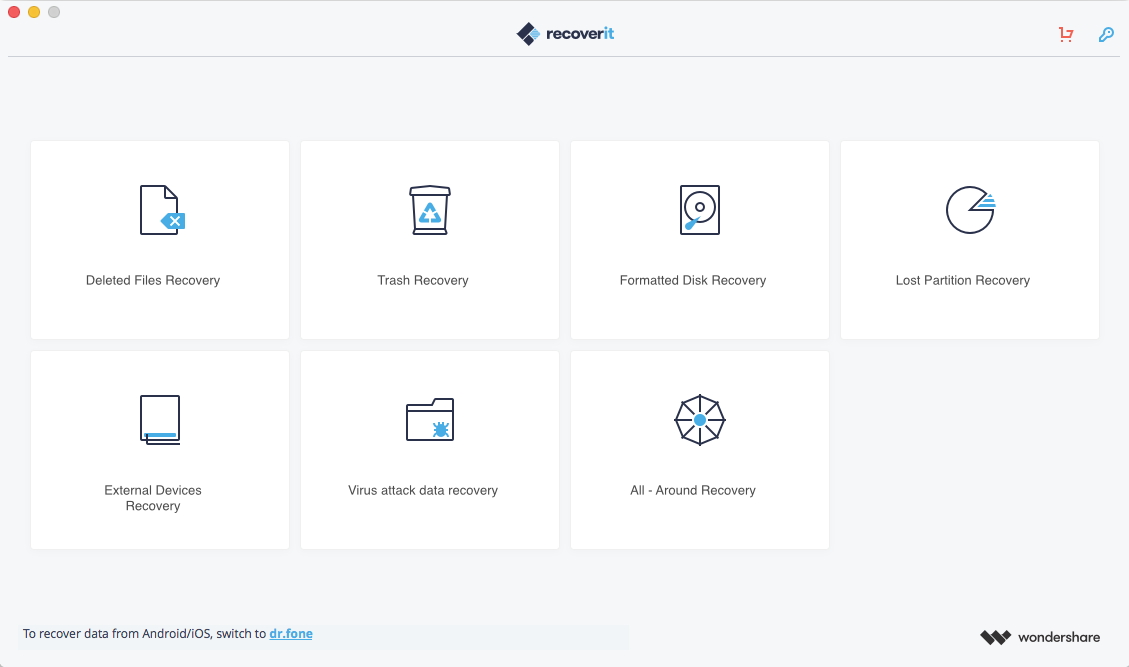 Step 2: Selecting the drive/location to start a quick scan.
Select the particular drive or partition where the files were before they resided prior to being overwritten. Once you have done that, click on "Start" to scan your drive quickly.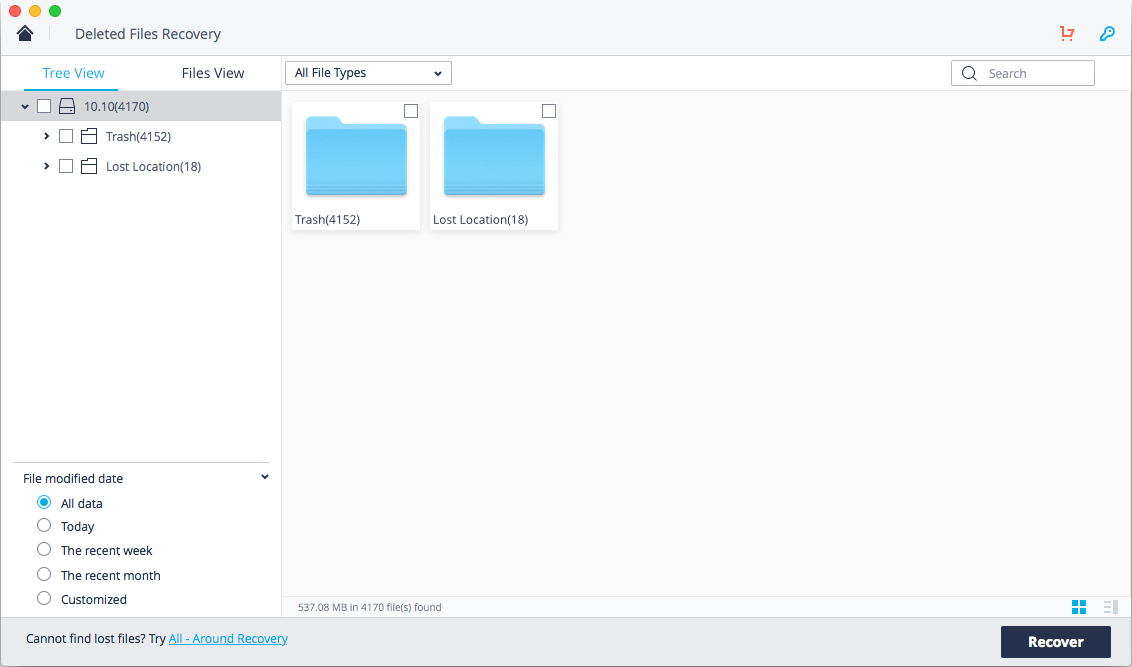 Step 3: Start a deep scan with All-Around Recovery.
If it can't find your lost files after the quick scan, you can go to start a deep scan under "All-Around Recovery" mode which will deeply scan your overwritten files.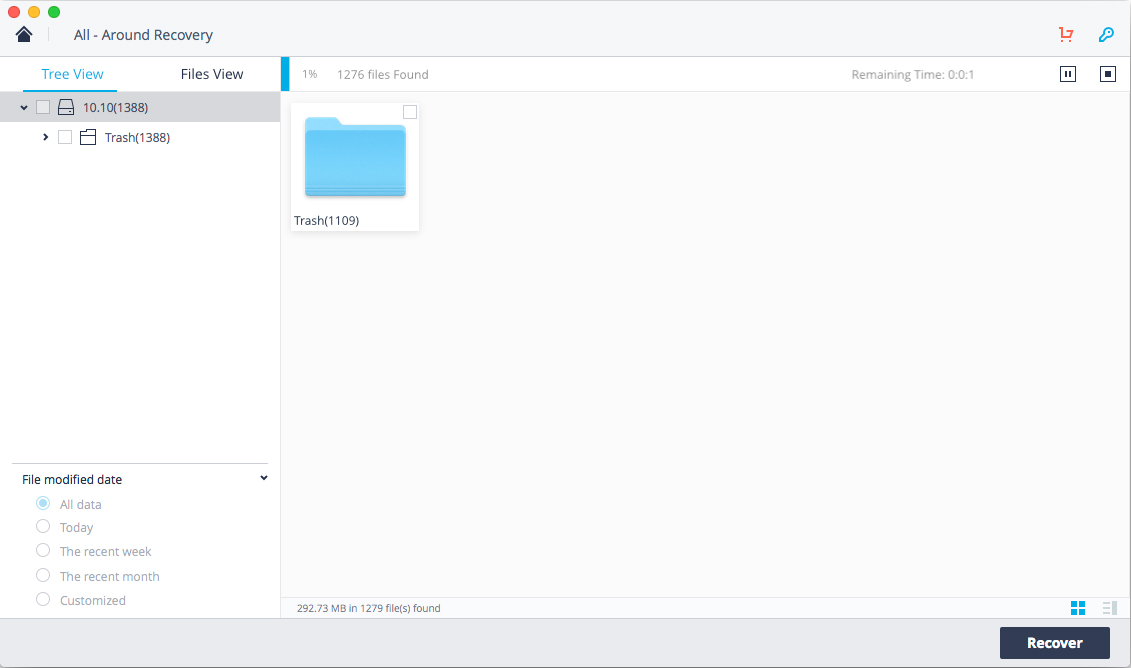 Step 4: Preview recovered files and recover
After scanning, you can preview recovered files and click "Recover" to save.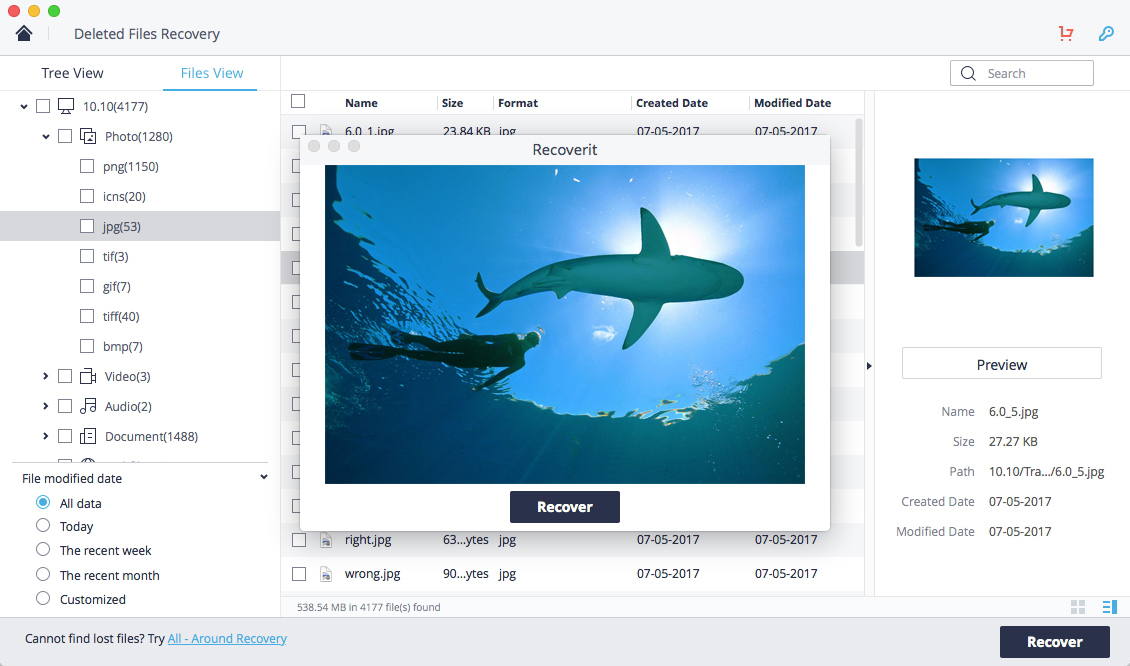 ---
Part 3: Tips for Recovering Overwritten Files on Mac
Thus, now you know the best ways to recover overwritten files from Mac. Any such situations in the future should not bring you too much trouble. However, even with an extremely efficient Mac data recovery software like Recoverit data recovery, there are a few things that you must take care of to make recovery smoother with a higher successful rate, such as:
Never save the recovered lost files in the same drive or destination where they were prior to deletion.
Avoid using any third-party utility for deleting or partitioning your hard drive and its files.
Ensure that the Time Machine utility and regular backups on it are configured and working in the right fashion.
Before you begin scanning to recover overwritten files Mac, it would be better if you limited the results either by file type or by a specific location. It would speed up the scan, make the results more efficient and overall save you a lot of effort and time.
All you have to do is to take care of simple things like these, and you will be able to make the most of the Mac data recovery software to recover overwritten files Mac with ease!
Note: Recover Lost Mac Data under Mac OS X 10.13 (High Sierra)
Due to macOS High Sierra (macOS 10.13) requirement, Mac users are not allowed an access to the built-in system drive from any apps. Therefore, if you need to restore lost data from the system disk under macOS 10.13, please "disable System Integrity Protection" first.
How to disable "System Integrity protection"? Please follow the steps below.
Step 1Reboot the Mac and hold down"Command + R" keys simultaneously after you hear the startup chime, this will boot OS X into Recovery Mode.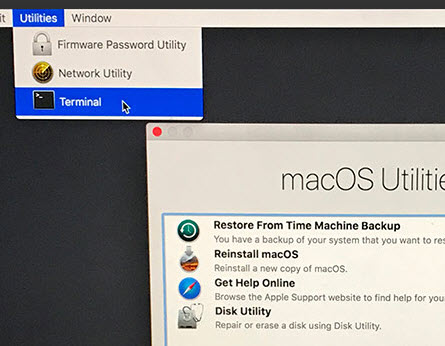 Step 2When the "OS X Utilities" screen appears, pull down the "Utilities" menu at the top of the screen instead, and choose "Terminal".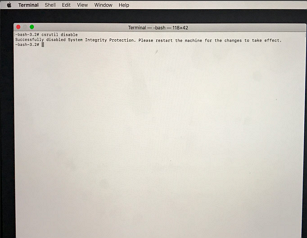 Step 3In the "Terminal" window, type in "csrutil disable" and press "Enter" then restrart your Mac.