How to Fix bluescreen bccode 9f?
Just like any other operating system, Microsoft Windows is also vulnerable to various problems. This is the reason behind lots of inconveniences while using Windows OS. There are loads of different type of errors faced by Windows users on daily basis like Blue screen of death, S.M.A.R.T. status error, boot volume error, etc . This dreadful blue screen of death (BSoD) is one of the nightmare experiences of Windows user. BSoD cause lots of problem to Windows user including unexpected shutdown or system restart. If you are facing a problem like Bluescreen bccode 9f and seeking for a solution to fix then, read this article carefully. Here, we will discuss how to fix bluescreen bccode 9f.
Part 1: What is bluescreen bccode 9f?
Bluescreen bccode 9f is the name of the error that occurs in Microsoft Windows due to improper functioning of components. This error consists of some set of numerical codes that indicate the value of system component that is responsible for this error. Normally, it is not an easy job to identify the meaning of this error especially when you are a layman. There is no version of Windows is safe from BSoD error. This error is mainly notorious because it crashes the Windows OS without raising any warning on the screen.
The bluescreen bccode 9f leads to many types of the problem including data loss, hardware failure, and many other problems. You can read the below parts to know about causes behind this problem and how to fix bluescreen bccode 9f easily. If you don't have enough knowledge about computer then, it is recommended to contact a technician to solve the problem.
Part 2: Causes of bluescreen bccode 9f
There is an array of the reason behind bluescreen bccode 9f error. Here in this part, we will talk about such reasons behind blue screen error bccode 9f errors in detail.
1. Invalid entries in Windows registry
Windows registry is the database that consists of thousands of system settings and keys that are necessary to run the operation on Windows. An invalid entry in registry leads to problems like hardware or software failure, system crash, and many others. Registry key gets corrupted when you perform operations like installation or uninstalling. On the internet, you will find lots of tools that will help you to repair the corrupted registry keys automatically. One can also do this manually by performing some simple steps.
2. Malware attack
Virus is the harmful program that causes harm to the system software and stored data. This harmful program consists of some set of codes that are mainly designed to damage data. These programs have the capability to delete or corrupt the data. Virus attack is another reason that causes a problem like a bluescreen bccode 9f. These harmful programs interfere or damage with system settings that are necessary to perform the smooth operation of Windows. These programs work silently in the background of the computer and spread harmful threats throughout the computer hard drive. You can install reliable anti-virus on your computer and delete malwares and virus on the computer in order to avoid facing problems like blue screen 9f.
3. Power failure
A power outage is an uncertain situation that occurs at any time without any warning. A sudden power failure can cause lots of problems like system file corruption, hardware failure, hard drive partition damage, and many others. There is a need for smooth power flow in order to get the smooth experience of hardware and software operations. An inconsistent power stream is another reason that raises an error like bsod 9f driver_power_state_failure windows 7. Improper system shutdown also leads to bluescreen bccode 9f error.
4. Accidental deletion of necessary system files
Sometimes, there have been times when you delete some file accidentally. Maybe the deleted files are necessary or linked with the software and hardware. In case of Windows, it is not an easy task to identify which file is necessary or not. An unintentional deletion may cause you long term loses especially when computer contains credential person or business information. The computer may cause a problem like blue screen 1033 bccode 9f problem when some registry entry got deleted.
5. Driver problem
The problem like bluescreen bccode 9f appears when your computer has incompatible or out-dated drivers. Faulty drivers could interfere in the system settings of Windows kernel that is the reason behind blue screen code 9f windows 10 or other Windows version. It is always recommended to keep up to date your device driver in order to get rid of such errors.
Part 3: How to fix bluescreen bccode 9f?
It is a very frustrating when you face a problem like a bluescreen bccode 9f or blue screen of death. This is error message refers to a system crash or suddenly stop working. On the internet, there are only a few reliable sites available that provide an effective answer to question how to fix bluescreen bccode 9f. If you are seeking for the solution of this question then, read this part. Firstly, you can try to identify the code that is appearing in the error message and proceed to next step. In case, you are using Windows 7, 8, or 10 then, you can troubleshoot the problem of Blue screen of death using Action Center.
Still facing blue screen locale id 1033 bccode 9f? Don't worry! You can follow the below methods that will help you to fix such problem.
Method 1: Run Anti-virus to remove malware:
If you are facing bluescreen bccode 9f and want to fix it then, you can try virus removal tool. One can download reliable Antivirus program from the web and perform deep scanning to remove hidden malware that is interfering with system resources or component. A small harmful malware can give you lots of financial loss by corrupting data.
Methods 2: Keep up-to-date Windows service packs:
The service pack is a collection of new updates and fixes that improve the performance of Windows operating system. Service packs are also known as a patch. Bluescreen bccode 9f error might also occur after updating windows. You can check for an update to install latest service packs that contain fix for that issue.
How to update Windows?
First of all, you have to click on "Start" button and type "Control panel" and hit on "Enter" button.
Control Panel window will appear, simply click on the "System and Security".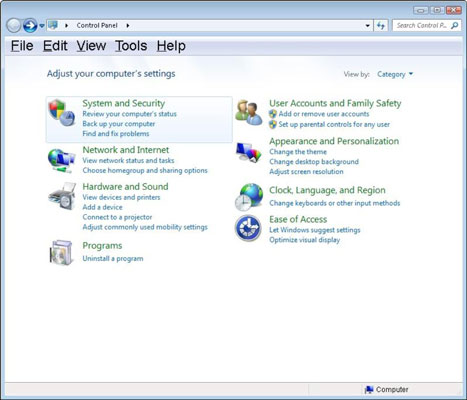 After that, you have to hit on "Windows Update".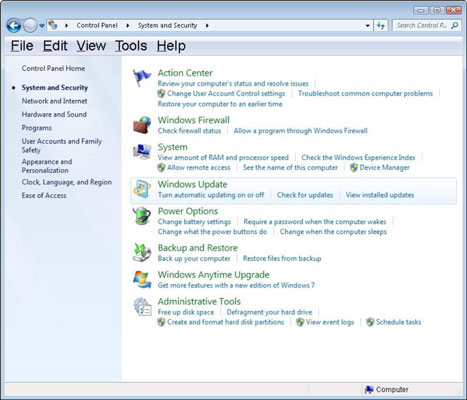 On the left side of the window, click on "Check for update" to search for new updates.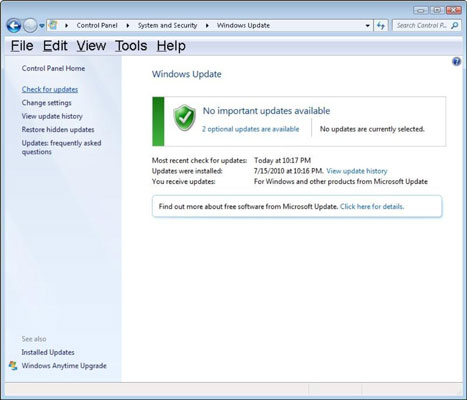 Select the update that you would like to update and click on "OK" button at the bottom of the window.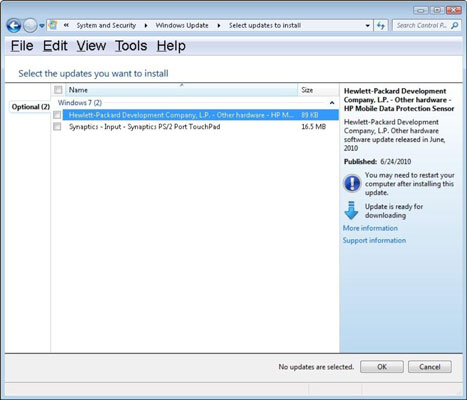 Hit on "Install update" to update your windows.
Method 3: Run hard disk check
This method is really helpful if you are facing problem on your computer like slow processing or blue screen of death. You can check the hard disk for errors and fix them using Windows integrated disk checking function.
How to run a hard disk check?
Initially, you have to right-click on the start button and choose "Open Windows Explorer".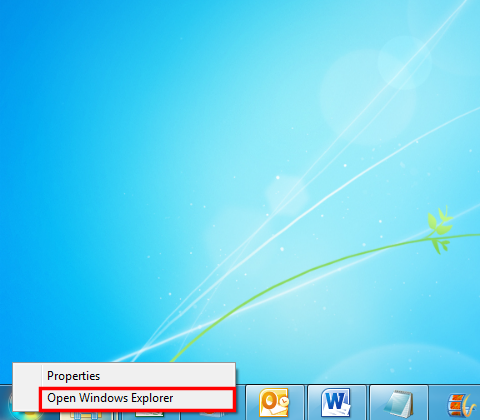 Click on the "Computer" to open My Computer.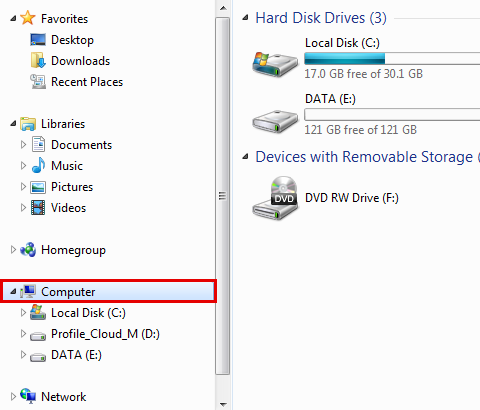 Now, right-click on the disk where Windows is installed. Here, we are choosing Local Disk (C).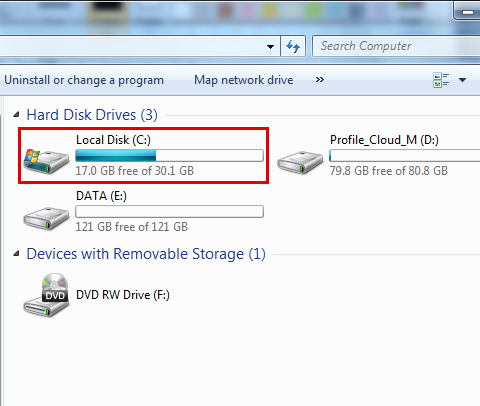 Then, you have to click on "Properties".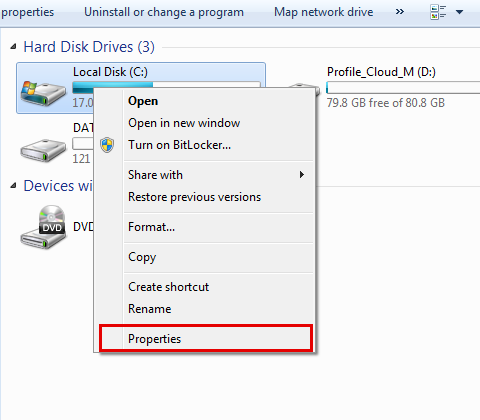 Properties window will appear, click on "Tools" tab.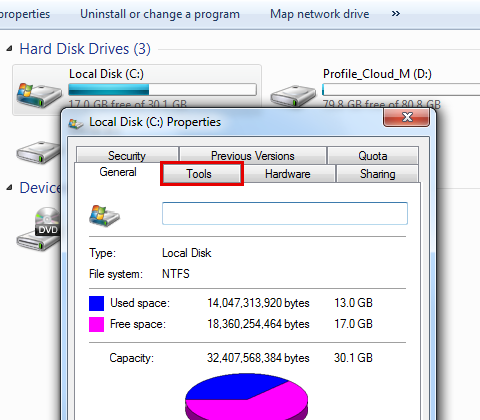 After that, one needs to hit on "Check now" under the Error-checking category.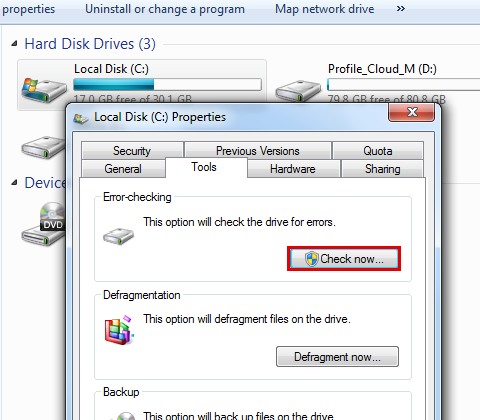 You have to check "Automatically fix file system errors" checkbox.
Now, click on "Start" button to start disk checking process.
If it pops up the message "Windows can't check the disk while it's in use" simply click on "Schedule disk check" button.
Terminate all the processes and perform a reboot. It will start checking your disk and take some time depending on the size of the disk.
Method 4: Remove recently installed software:
If you are facing the problem of bluescreen bccode 9f from past couple of days then, maybe some software is not fully compatible and interfering with system settings. Sometimes, installation process delete or corrupt system settings or registry entries while installation. You can uninstall recently install software from your computer.
Method 5: Update hardware drivers:
Defective hardware driver could also cause the problem of bluescreen bccode 9f on your computer. You can update or reinstall the hardware drivers to fix the problem bccode 9f bcp1 0000000000000003. Here below are steps that will help you to update hardware drives.
How to update hardware drivers?
Firstly, you have to open run by pressing Windows + R.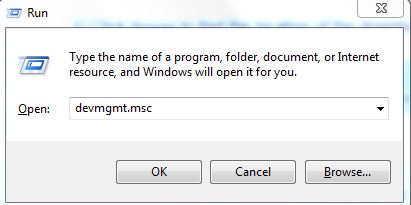 Now, type "devmgmt.msc" in the text field and hit "Enter" button.
Device manager window will appear, you have right-click on the hardware device that you would like to update.
Now, you have to click on "Update driver software".
How do you want to search for driver software window will appear, click on "Search automatically for updated driver software" to update drivers automatically.
Video Tutorial on How to Fix Blue Screen of Death Error in Windows?
Part 4: How to recover data If you lost data after bluescreen bccode 9f?
Bluescreen bccode 9f is a Windows error that mainly occurs due to malfunction of software and hardware. Bluescreen error with bccode 9f lead to hard drive stops working and crash. Have you lost data due to blue screen error? Don't worry! You can try Recoverit data recovery tool. This is data recovery tool that is come from the house of Wondershare. Getting engaging with Recoverit, you can recover any type of data from your computer hard drive in few simple steps. This is one of the leading data recovery tools that are reliable and safe for you.
Features of Recoverit
File type support: Recoverit has an ability to recover more than 550 format type of data including photos, videos, document, emails, archive, audio, and many other types of file format.
Advance data recovery: Recoverit is coded with an advanced algorithm that can recover accidentally, corrupted, and intentionally deleted data using its deep scanning function.
Supported Storage device: With Recoverit, you can recover data from any type of storage devices such as USB flash drive, Hard drive, SSD, Memory card, Digital camera, and many others.
Easy to use: Using Recoverit is a very easy job. There is no need for any special computer skill in order to use this app. Any person with basic computer knowledge can recover data using Recoverit.
Recover lost or deleted files, photos, audio, music, emails from any storage device effectively, safely and completely.
Supports data recovery from recycle bin, hard drive, memory card, flash drive, digital camera and camcorders.
Supports to recover data for sudden deletion, formatting, hard drive corruption, virus attack, system crash under different situations.
How to recover data using Recoverit?
Step 1: First of all, you have to download Recoverit from the official website of Wondershare and install it on working computer.
Step 2: You have to prepare an empty USB drive or CD/DVD and connect it to the PC.
Step 3: Now, double-click on its application icon to launch.
Step 4: Then, you have click on "System Crash Data Recovery" module.
Step 5: There is a need for bootable USB drive in order to extract data from crashed PC.
Step 6: You have to create a bootable drive to recover data when Windows is unable to launch by clicking on "Start" button.
Step 7: One has to select a mode to create bootable drive and hit on "Create" button.
Step 8: Click on "Format Now" button to format USB flash drive or disk.
Step 9: After that, you have to connect the USB/CD/DVD to the crashed computer and go to its BIOS screen and adjust it to boot from USB/CD/DVD.
Step 10: Restart the computer to start recovery process with Recoverit.
Conclusion
It is not an easy job to handle a problem like Bluescreen bccode 9f especially when you lose valuable data due to Blue Screen of Death. Here in this article, we have discussed how to fix blue screen 1033 bccode 9f and retrieve lost data.
Computer Data Recovery
Windows PE

System problems

PC Errors