Part 1

What is malware, what kind of problems they might cause, how they get on your computer

Malware is a malicious code that infiltrates a computer even without the consent or knowledge of the Windows. Actually from the word "malicious", it comes the "mal-ware" word and there are a lot of malware types such as viruses, trojans, worms, spyware that could steal sensitive data. There are well known methods how the malware get on your computer like opening bad intentioned attachments from your email, downloading some files from untrusted online sources, visiting suspicious websites. Our days, there are many well written malwares as they can attack and pass away your antivirus , especially if it is not updated. Because of the danger of malware, there is a big chances to lost your data on your computer, so we will guide you to delte malware and viruses from your computer.
Part 2

Different types of malwares

Different types of malware are created for profit by using forced advertising known as adware, for taking secretly sensitive data - spyware, for spreading email scam, for money extortion such as ransomware. With so many malwares existing, they are grouped in families of malware. For example, Zuten is a family of malware that steals data from online games, or FakeScanti that is a rogue claiming to scan for malware, and even shows fake warnings of "malicious programs and viruses". There are several names for FakeScanti, such as AKM Antivirus, ProAV Guard Online, Windows Antivirus Pro, Your PC Protector and other names that involved a lot of attention. Do not rely on unknown "antiviruses" with sofisticated names. One good idea is to check offers from the Windows website or from authorised websites.

Another malware family is Netsky, a mass-mailing worm that targets Windows computers and infects them. The basic idea is that , after one user opens an e-mail attachment that contains a Netsky, the worm is activated and harm computer, even networks with computers.

In order to keep away malware from your computer, you should do regular updates for your operating system, for your antivirus, and for any genuine software in use.
Part 3

How to delete malwares and viruses from your computer

Checking and, if it is the case, deletion of malwares, must to be a regular action for any Windows user.

One free tool for checking and removing malwares is Microsoft Malicious Software Removal Tool. It is free, easy to download and install on your computer. It can be used on computers with Windows 7, 8, 8.1, and even 10. Also, the older versions such as Vista or XP are supported.

Follow the steps below in order to use the Microsoft Malicious Software Removal Tool:

1. Go to Microsoft website and download the tool

https://www.microsoft.com/security/pc-security/malware-removal.aspx

2. Install the tool

Just follow the wizard steps. The easier way for the first user is just to click on "Next" and the tool will check for malware by making a Quick scan automatically. If it is the case, you will be notified there is recommended deeper search after that.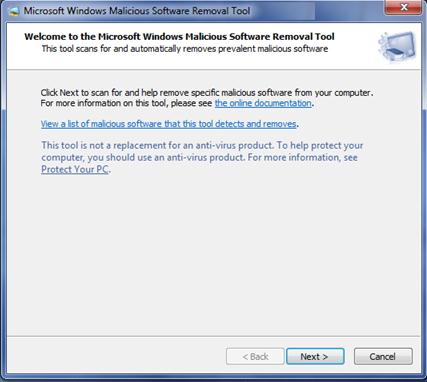 3. Scaning and delate malwares and viruses
The utility runs in background during the checking of malware. The time for checking the infected files is depending on the number and size of your files. However, you should wait as long as it needs because this is a very important action for your's computer safety and security. After completion of its operations, you will receive a report with malwares detected and removed.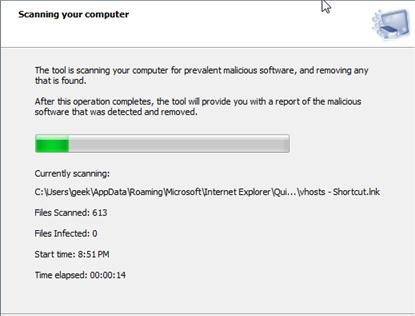 Report after the scan:
Part 4

Things to do After Deleting Malwares
Adding protection to your computer to malwares

Your job is not yet finished in order to keep the computer's security at a high level. After you deleled malwares and viruses from computer, you should update your operating system and your antivirus software. In the case you don't have an antivirus tool installed, now it is the time to use a genuine antivirus tool on your computer.

Scan for possible data loss due to the malwares and recover the lost files with Recoverit Data Recovery
Along with deletion of malwares, it might come with some troubles also, like data loss. In order to be sure that your computer is in a good state, do a scan for possible data loss. If you lost data due to malwares and viruses, Recoverit will recover the lost files after performing the scan. If you lost files on computer unfortunately, don't worry! You still have a chance to get lost data back. To recover files from computer, you can have a try the following tool.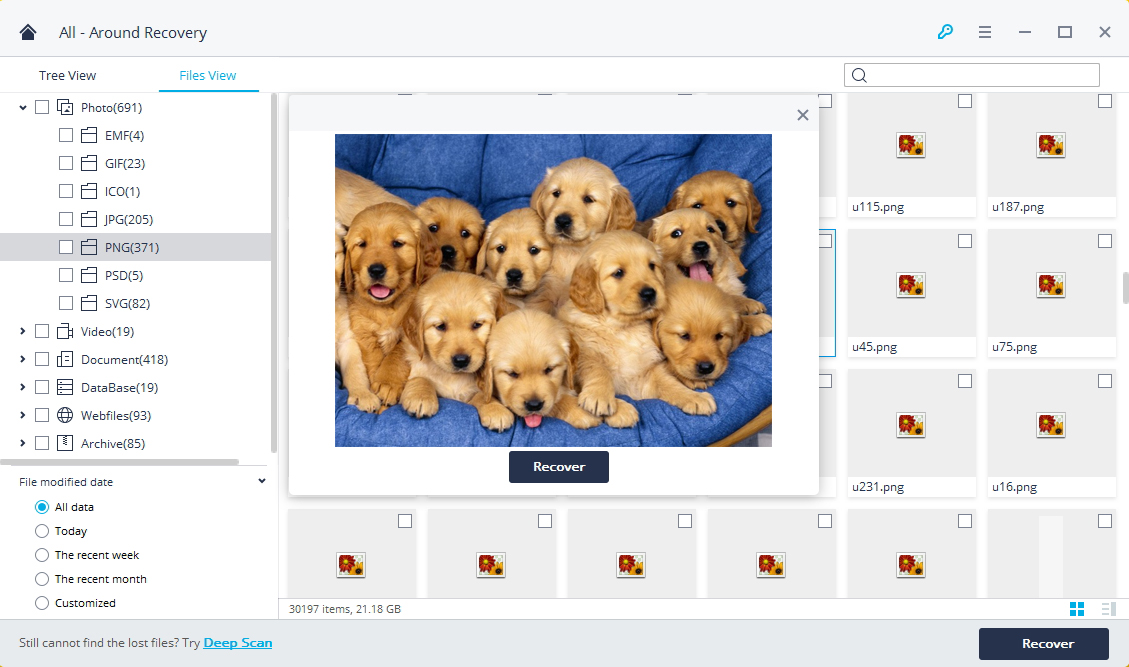 Recover lost or deleted files, photos, audio, music, emails from any storage device effectively, safely and completely.
Supports data recovery from recycle bin, hard drive, memory card, flash drive, digital camera and camcorders.
Supports to recover data for sudden deletion, formatting, hard drive corruption, virus attack, system crash under different situations.
Computer Troubleshooting
Win System Crash

Windows Tips

Computer Problems

Blue Screen Errors