Part 1. What is a Credit Card Flash Drive and What is it used for?
When USB pen drives, also known as USB thumb drives, were first launched, the user had no choice when it came to, style and appearance. Recently the USB drives that are being developed are not the only state of the art, but also allow the user to get the elaborate design that they quench their thirst when it comes to style. This tutorial will deal with the best style of a USB drive that has been developed so far. This is known as the credit card flash drive which has a credit card like appearance and allows users to get the best state of the art services when it comes to USB drives.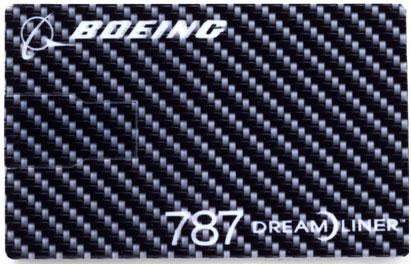 These USB drives are developed and ordered by financial institutions and for their customers as a token of goodwill, when they make specific purchases from these institutions or they open their accounts with them. It should also be noted that these drives are being sold all over the internet on big websites such as Amazon and eBay. Users can find and purchase them easily. Besides appearance there is no special functionality embedded within these drives and, thus, users can easily use them as a normal USB drive. To make the best decision when purchasing a USB drive, the user should thoroughly study the functions, features, and design before purchasing a drive. These considerations are discussed in detail in the next part of this tutorial.
Part 2. How to Choose the Right Credit Card Flash Drive?
It is to be noted that the credit card flash drive should be chosen just like a normal USB. There are no special considerations when choosing a credit card flash drive in particular. However, the following are some of the factors that should be considered to choose the most appropriate flash drive.
1. Design
Users should consider the design and the overall structure of the USB flash drive to choose the most advanced model. Online stores such as Amazon and eBay usually ensure that the most up to date models are being sold. Choosing a good design is an important consideration and should be looked into first when buying a flash drive.
2. Durability
Durability is also one of the features that users should consider. If you choose a long-lasting credit card flash drive, due to the reliability, the data inside will remain safe and secure. A durable drive will also ensure data transfers are performed effectively. Good durability means there are fewer chances of data corruption.
3. Space and Tech Specifications
The usability of the flash drive covers the space and tech specifications as well. The user should make sure that the drive is easy and enough to use.
| | | | | |
| --- | --- | --- | --- | --- |
| Size of USB | Photos (12MP) | Songs | HD Video (Minutes)  | 1 Page Word Document  |
| 16GB | Up to 3,800 | Up to 4,000 | Up to 250 | Up to 320,000 |
| 32GB | Up to 7,600 | Up to 8,000 | Up to 500 | Up to 640,000 |
| 64GB | Up to 15,200 | Up to 16,000 | Up to 1,000 | 1m + |
| 128GB | Up to 30,400 | Up to 32,000 | Up to 2,000 | 2m + |
| 256GB | Up to 60,800 | Up to 64,000 | Up to 4,000 | 4m + |
| 512GB | Up to 121,600 | Up to 128,000 | Up to 8,000 | 8m + |
Part 3

How to Use A Credit Card Flash Drive

The following process should be followed to ensure that a user can effectively use their flash drive.

1. Open the USB pin of the credit card drive so that the port is visible as seen in the picture below.

2. Insert the USB stick to the computer. Open My Computer and make sure the credit card flash drive is visible.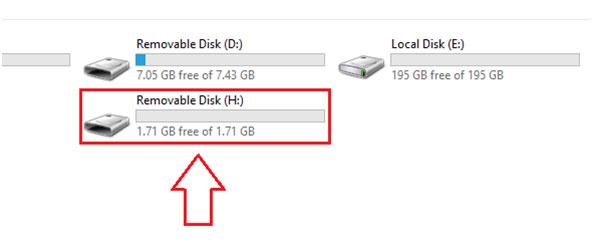 3. The user can then open the drive and can transfer the data to and from the drive as it is done in the normal USB drive and it also finishes the process in full: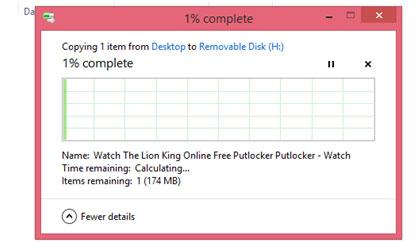 Part 4

Problems While Using a Credit Card Flash Drive

Like a normal USB drive, a user can face issues when it comes to using the credit card flash drives. Here are the four most common issues a user may encounter:
Accidental deletion of data.
Data deletion due to inappropriate usage.
Data loss due to power fluctuations.
Drive formatted by accident.
Recoverit Data Recovery tool would help you recover lost files from credit card flash drive. An explanation of how to use this tool is below. It should be noted that this tool is regarded as one of the best and has been highly rated by users.
Recover lost or deleted files, photos, audio, music, emails from any storage device effectively, safely, and completely.
Supports data recovery from recycle bin, hard drive, memory card, flash drive, digital camera, and camcorders.
Supports to recover data for sudden deletion, formatting, hard drive corruption, virus attack, system crash under different situations.
Video Tutorial on Flash Drive Recovery:
Download and install the Credit Card Flash Drive Recovery tool. Launch it to recover lost files from Credit Card Flash Drive.
Step 1: Select the data loss scenario. To recover data from a credit card flash drive, you can select the option "External Devices Recovery" to start.
Step 2: Select the credit card USB drive on the section "External Removable Device" to start scanning lost files.
Step 3: Go to the "All-Around Recovery" scan if can't find your lost data after a quick scan. The deep scan will deeply search your flash drive, but it will take more time.
Step 4: After scanning, you can preview recovered data and select the files you want to be recovered and press the "Recover" button to complete the process.
Note: Do not save any recovered data for the credit card flash drive, it will overwrite the files.
USB Topic
Recover USB Drive

Format USB Drive

Fix/Repair USB Drive

Know USB Drive
Other popular Articles From Wondershare