While the external hard drive connected to the Windows computer or Mac, and the device did not show up. How to fix external hard drive not recognized? Don't worry, in this guide we will show you the best solution to fix the hard drive not recognized problem.
This problem will cause by some partition issues: the external hard drive partition got damaged, the file system got crashed, the drive errors in Windows computer, or the dead USB ports. You can try the hard drive on another computer or connect it with other USB ports. If it does not get working, you can follow the next solution to fix the external hard drive not recognized on Windows computer and Mac, and you can recover lost data from external hard drive with Recoverit Data Recovery.
Part 1. How to Fix External Hard Drive Not Recognized on Windows
In windows, this problem can be because of partition issues, dead USB ports, driver windows conflicts, file systems, dead or outdated drivers. Here are the steps you can follow to fix this issue in case of USB flash or external hard drives:
Step 1You might be plugging in the USB cable in a dead USB port. Unplug your external hard drive and plugin it in some other USB ports. Now, see if it is present there in the My Computer window. If not, follow step 2.
Step 2Now, look for the external drive in the Disk Management Window. For this, click Start and then click Run or press windows key + r, press enter after typing diskmgmt.msc in the Run dialog. This will open the Disk Management Window. Now, look for the external disk in this window. In this window, you can find your drive even if it is not recognized because of no partition. If you cannot find the drive in the Disk Management window then you can go for step four.
Step 3If it is not recognized by plugging in some other port or it is not visible in the Disk Management Window, then there might be some issue with the external drive. Check it on some other computers. Now, follow step 1 to step 3 in that computer in case the external drive is not recognized. If the problem exists with another computer also then something is wrong with the drive, otherwise follow step 5: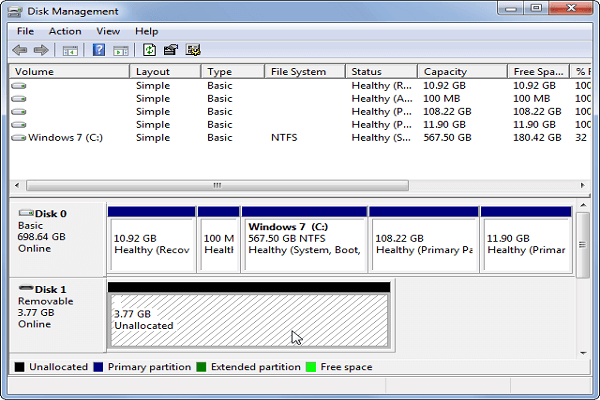 Step 4If it is working in some other systems but not in yours, Windows is having some problem with the drivers. To diagnose a driver problem, open the run dialog by pressing Windows + r and type "devmgmt.msc"? Now press enter. Expand Disk Drives and look for a device having a yellow exclamation mark. This yellow exclamation mark indicates a problematic driver. Now, right-click on that device and read the error message after selecting properties. This issue can resolve in the following two ways:
Click on the update driver button for installing updated drivers.
Uninstall the driver and restart your computer. After restarting, the Windows will automatically reinstall and reconfigure the driver.
Now, plug in the external drive again or follow step 6 if the drive is still not recognized.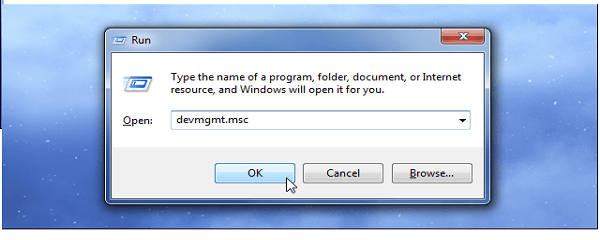 If your external hard drive has been recognized but your files can't be found anywhere, sometimes they are lost or deleted. Is there any way to get all back? 3 methods are recommended: Recycle bin, backup, and Recoverit Data Recovery. Recoverit is able to help you recover 1000+ types and formats of files in different scenarios. Free download it right now!
Step 5Problem in partitioning and formatting can also be a cause of this issue. Partitioning and file system issues can be fixed by using Windows Disk Management tools. To create a new partition, right-click inside the unallocated space and select New Simple Volume. You can create a new partition by following onscreen instructions. Sometimes, your drive is formatted with the ext4 file system of Linux, NTFS file system, HFS Plus file system, or FAT32 file system which is not recognized by your Windows. Reformatting of the drive can resolve this issue. For this, right-click on the partition, select format, and then select the file system. Here, it is important to know that all files in the drive will be deleted. Therefore, copy your files in some other systems before proceeding.
---
Video Tutorial on How to Fix External Hard Drive Not Showing Up
Part 2. How to Fix External Hard Drive Not Recognized on Mac
Like Windows, Mac also detects an external drive automatically. If it doesn't, follow these steps:
Step 1 First of all, look for the external hard drive in the finder window. For this, click on File and then click New Finder Window. Now, look for the drive below the remote disk.
Step 2 If the external drive is not there, make sure that the USB cable is properly plugged in the external hard drive and the port.
Step 3 Sometimes, the drive is connected but not mounted. To mount a drive, open Disk Utility and look for the drive in the list. If it is there, check below it. Now click on the mounting button to mount it. Open a Finder window to see if the drive is mounted or not.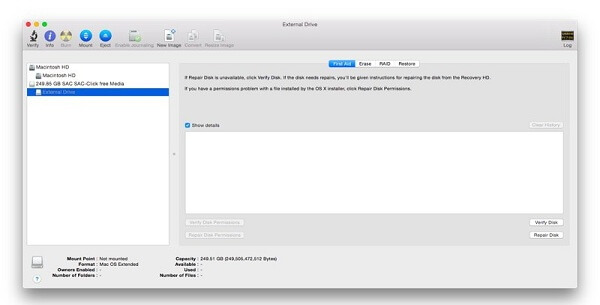 Step 4 If you still cannot find it in the finder, it might not be getting enough power. Single USB ports can provide only 5 V. In that case, make use of USB cable having one USB connection for the external HD and two for Mac. This will supply the power required by the external hard drive.
These steps for fixing an external hard drive not recognized on Windows and Mac are suitable for external hard drives of all capacities and manufacturers. However, if still the issue is not resolved, you can avail of professional help.
Part 3. The Best External Hard Drive Data Recovery Software
While the external hard drive got damaged and did not detect on the computer, after you fix the problem, you should your data back. We will introduce the best external hard drive data recovery to help you retrieve data back. Recoverit Data Recovery Software is a powerful data recovery program, it can help you recover data from external hard drives easily and effectively.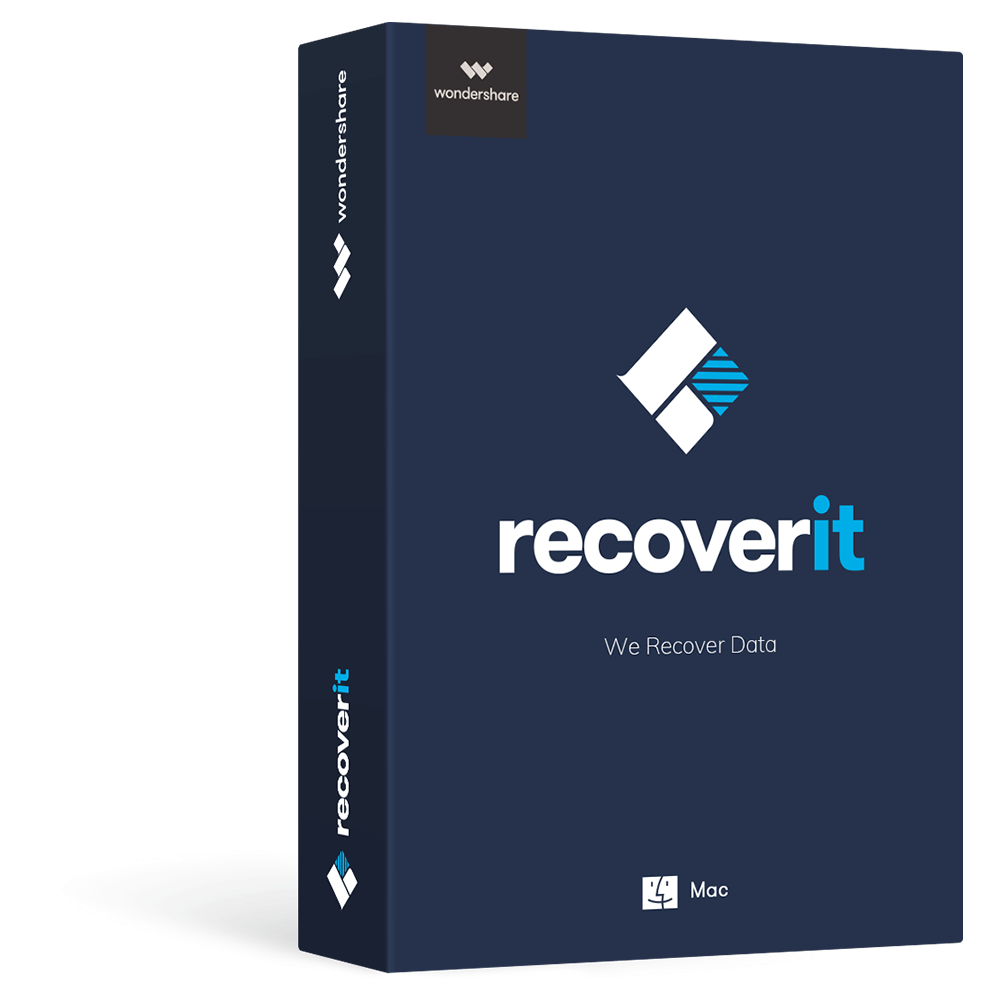 Recoverit Data Recovery is the best external hard drive recovery program, it can easily and effectively help you recover lost or accidentally deleted files from the hard disk drive, or another external storage device: USB drive, flash drive, SD card.
Steps on How to Recover Data from External Hard Drive
Download and install Recoverit Data Recovery on your computer. Launch Recoverit Data Recovery and follow the next steps to perform external hard drive data recovery on a Windows computer, if you are a Mac user, you can download Recoverit Data Recovery for Mac to go on.
Step 1. Connect your external hard drive to the computer, select it while the disk detected on the program.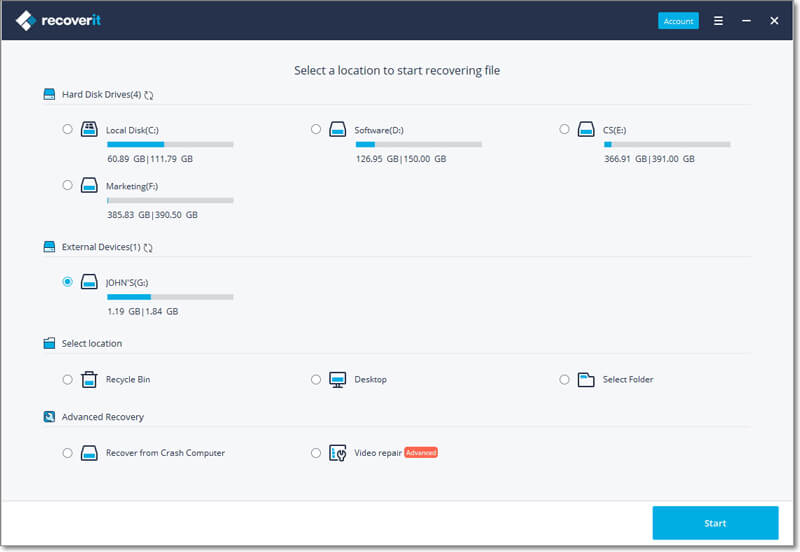 Step 2. The external hard drive recovery software will start scanning the device to searching the lost files.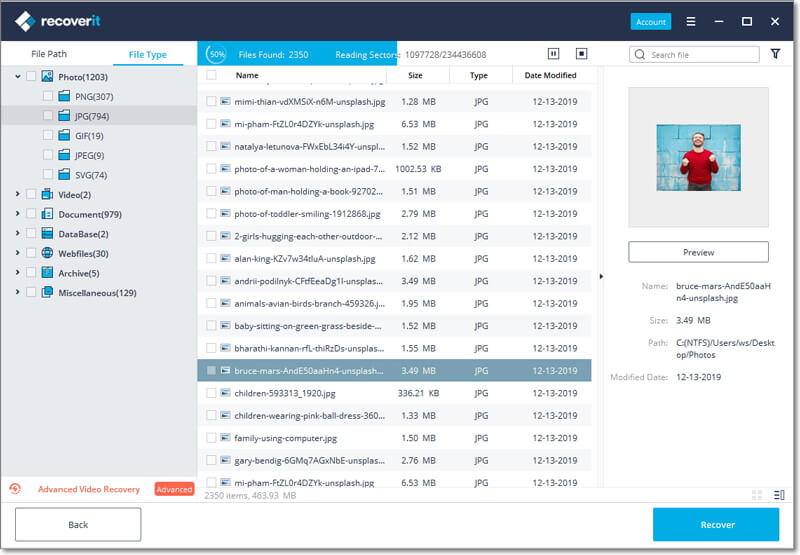 Step 3. In minutes, all recovered files will display on the result. You can preview photos, videos, music, Word, Excel, PPT, and PDF. Select your files and click the "Recover" button to restore.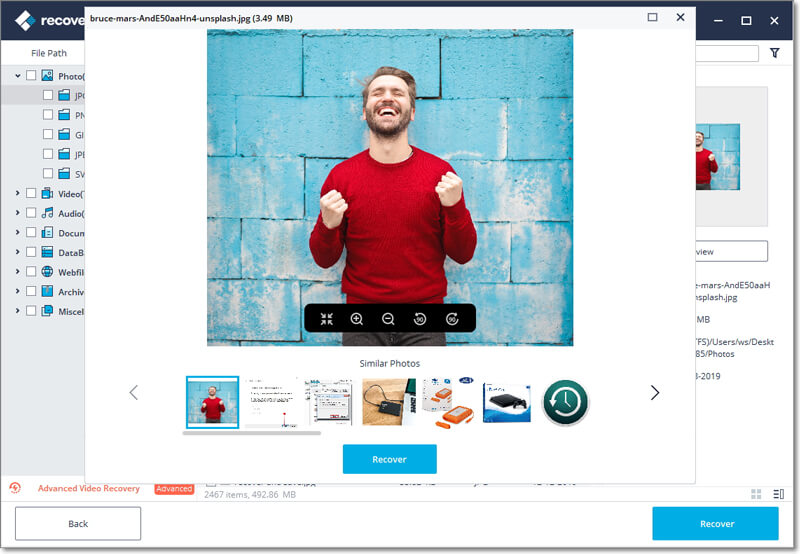 When the external hard drive got damaged, you can try to fix it with the solution mentioned above. Also, get your data back with Recoverit Data Recovery in simple steps. Download and try it for now.
What's Wrong with Drive
Recover Your Drive

Fix Your Drive

Format/Wipe Drive

Know Your Drive